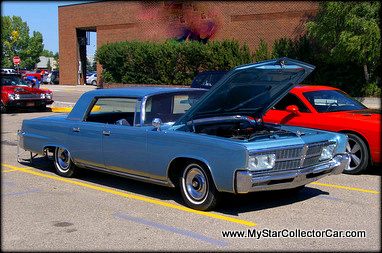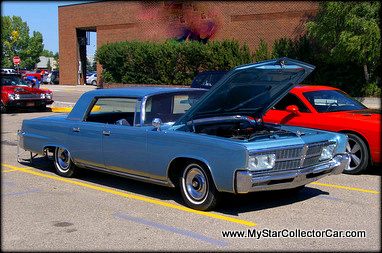 This beautiful 1965 Chrysler Imperial almost missed a Walt Disney ending to its story when Ken and Rose Carlton bought it because it was slated to be a donor car for another vehicle.
'The car had been damaged in a collision and prompted Ken into a crucial "wait a minute moment" after he became its new owner.'
Sure the Impy had gotten some bent front end sheet metal in the crash, but one thing was obvious to Ken: this baby was worth saving because it was better than the original project car, so Ken re-labeled the two cars.
The project car became the parts car and donated its entire front clip in one massive piece to the betterment of the fender-bender car. The Circle of Life in car guy world.
Ken is a little like tight-fisted banker Milburn Drysdale from 'The Beverly Hillbillies' because he has also always been a fan of the big boys from Chrysler's past so a 1965 Imperial was a good fit for him. The biggest of the Mopars are even big in today's world of giant pickup trucks on the road, but not nearly as plentiful, so we were happy to spot Ken and Rose's Imperial at a Mopar show.
Ken has been around cars for a long time and he knows exactly what he likes when it comes to his choice of wheels from yesteryear: a big, blue and beautiful Imperial. The Carlsons have owned their big Mopar since 1995 and love the big comfort and luxury found in this top dog from Chrysler's 1965 lineup.
The big 440 under the hood will get up and go to any place they want to see down the road. Ken finds that the big car "does not like anything under 70 mph (110km/hr) and is just about loafing" at that speed with its highway gears and free-breathing pre-emission control big block.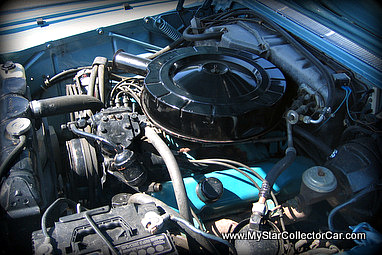 That's why Ken will occasionally push the Imperial into its happy place of 85-90 mph (140-150 km/hr) when nobody is looking too closely and the road is empty.
This car has been put back together in a very careful way that would make Humpty Dumpty cry into his pillow from sheer envy because it looks like a brand new car all these long years later after its first day out of the dealership.
The luxury car market has always wanted to appeal to the kind of owner who wanted every available option at the time and this Imperial is no exception to the rule. In fact, it even has a unique vacuum-assisted e-brake feature that automatically releases the emergency brake when the car is put in drive.
Absent-minded drivers who have driven away with the emergency brake engaged and continue on their way until they smell burned brake lining will appreciate this feature.
This car is an excellent reminder of a bygone era in automotive luxury that can still motor with the best of them on today's highways.
The Imperial would be a perfect addition to a 'Mad Men' TV shoot because it says everything that needed to be said about success in the 60s.
Jim Sutherland
Follow us on Facebook at-http://www.facebook.com/MyStarCollectorCar
Follow us on Twitter at- https://twitter.com/#!/MyStarCollecto1 
Follow us on Pinterest at- http://pinterest.com/jerrysutherland/classic-iron/