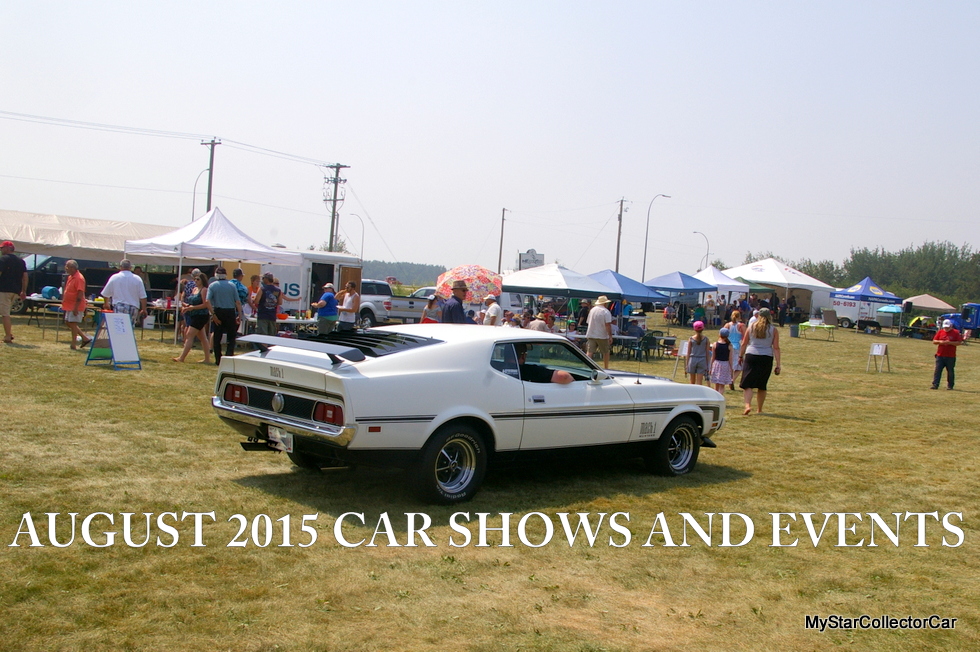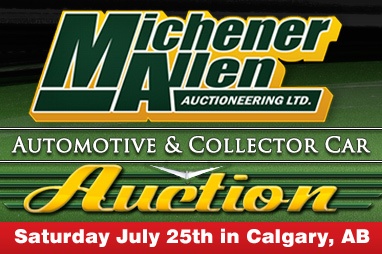 MyStarCollectorCar AUGUST 2015 CAR SHOWS AND EVENTS
MyStarCollectorCar has the most dynamic, up to date Car Shows and Events calendar in Canada. MSCC has the most traffic and the highest Google Canada ranking for car shows and events in the country-we've held the number one spot since 2012.
You can gain a huge advantage with your event if you get the information to us long before the actual event so if it's a fixed date every year send us the details. These listings are free.
We are also very interested in your club meetings and off season social events because this is how car guys spend the winter months and we can get you the exposure for your club and community events.
**Please note: Community or charity-oriented fundraisers are welcome but we can't place a business name from a non-advertiser in the event listing—we want to protect our current advertisers.
Please email jer43mystarccar@shaw.ca  with any events and we'll have it on the page within 24 hours.
PLEASE FEEL FREE TO COPY AND PRINT THIS PAGE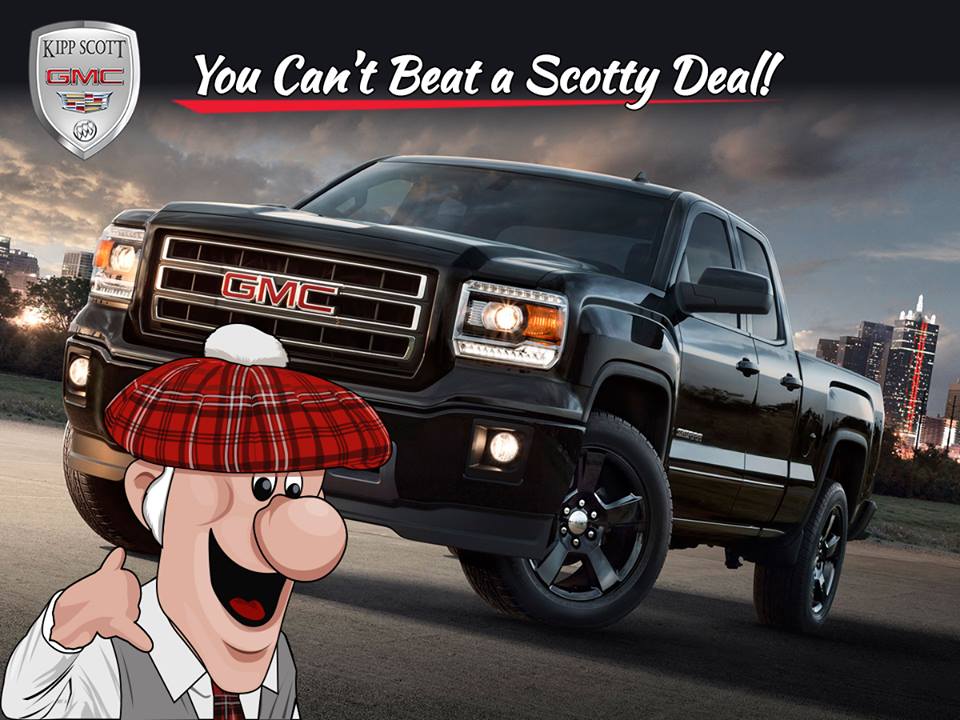 JULY 27-AUG 2: RED DEER, AB Rock'n Red Deer 2015 Super Run
AUG 1: BELLEVUE, CROWSNEST PASS, AB 11th Annual Crowsnest Pass Show & Shine Contact: Brian MacFarlane 403-563-3844 or brian.macfar@gmail.com
AUG 1: TERRACE, BC Skeena Valley Riverboat Days Show and Shine 250-635-9209
AUG 1: PIGEON LAKE, AB Mulhurst Bay 4th Annual Car Show Trista 780-389-4390  
AUG 1: COOMBS, BC 19th Annual Blast From the Past Clay 250-752-9615
AUG 1: ABBOTSFORD, BC Agrifair Car Show 604-852-6674

AUG 1: PENTICTON, BC 20th Annual Rotary Wheels Car Show 497-6679
AUG 1-2: MISSION, BC Loafers Old Time Drags 604-534-2698
AUG 1-2: YORKTON, SK WDM Trasherman's Festival Show and Shine 306-783-8361

AUG 2: WHITE ROCK, BC West Coasters Daze 2015 604-539-1202
AUG 2: PARKSVILLE , BC Van Isle Shriners Show and Shine 250-756-4952
AUG 2: EDMONTON, AB Dropsicles Meltdown Truck and Car Show
AUG 2: KEREMEOS, BC Kars Under The K Show and Shine
AUG 2: LOGAN LAKE, BC 5th Annual Logan Lake Show and Shine 250-375-2060
AUG 3: TSAWWASSEN, BC 2nd Annual Sunfest Classic Car,Truck and pre-1980 Classic Motorcycle Show.
AUG 3: WARMAN, SK Valley Cruisers Show and Shine 306-223-4466
AUG 3: COMOX, BC Nautical Days Show and Shine 250-339-2386
AUG 3: GEORGINA, ON Lions Antique Classic Car Show Pefferlaw Lions Community Centre (38 Pete's Lane)Garry at 705-437-2945.
AUG 3: SURREY, BC Hallmark Shelby/Cobra Mustang Day 604-805-4749

AUG 4-8: ST ALBERT, AB Rock'n August
AUG 5: CALGARY, AB Grey Eagle Casino: Wild Wednesday Car Show
AUG 6: RED DEER, AB Red Deer Cruise Night Every Thursday Evening May to Oct 6-9pm NE Lot Parkland Mall Red Deer Dave @ 403-877-5047 reddeercruisenight.ca
AUG 7: PRINCE ALBERT, SK Klassic Kruisers Kar Klub 25th Annual Show and Shine 306-961-7259  
AUG 7-8: BOTHWELL ON Victoria Park 1.800.461.3457, 519.695.2303 Jeff Beatty 519.354.2442 bothwellcarshow@gmail.com   
AUG 7-9: IRRICANA AB Pioneer Acres 46th Annual Show & Reunion
AUG 7-9: SECHELT, BC The Coasters Car Club 20th Annual Sleepy Hollow Rod Run and Show ´n Shine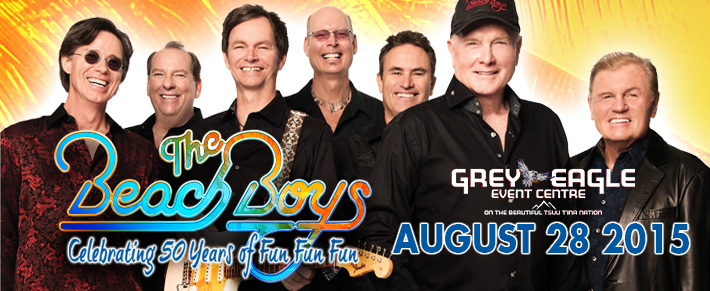 AUG 8: AIRDRIE, AB Time Travellers Car Club Summer Classic Car Show
AUG 8: HAFFORD, SK 7th Annual  Hafford Sizzle Car Show Bruce 306-549-0070
AUG 8: CANMORE, AB Rolling Sculpture 11th Annual Show and Shine Ken 403-688-9980
AUG 8: SASKATOON, SK Mustang and Classic Ford Show and Shine Barb 306-382-6774
AUG 8: CHESTERMERE, AB 14th Annual Show 403-630-4007
AUG 8: ALDERGROVE, BC Legion Show and Shine 604-614-7592
AUG 8: BENTLEY, AB Kroozin' West Show & Shine Rick @ 403-748-2425 or Lorne @ 403-748-2439
AUG 8: NORTH DELTA, BC 4th Annual Show and Shine 604-952-3054
AUG 8: COALHURST, AB Centennial Show and Shine Lawrence 403-381-4138 
AUG 8: ROCKYFORD, AB 2nd Annual Show 'n' Shine, for Cars and Motorcycles-all proceeds to benefit BACA (Bikers Against Child Abuse). Main Street daliacheshire@gmail.com  403-533-3760
AUG 8: LOUGHEED, AB Ag Society 12th Annual Show and Shine John 780-386-2289
AUG 8: KAMLOOPS, BC Hot Nite in the City Car Show
AUG 8: ROCKY MTN HOUSE, AB Western Wheels Classic Car Show
AUG 8: MEDICINE HAT, AB Cypress Rod and Custom 29th Annual Show and Shine Les 403-526-0545

AUG 9: MILO AB The Milo Lions are having their first annual show and shine on August 9, 2015. This event will be held in conjunction with our 54th annual BBQ. Contact Mike: 403-680-5317 and email address mike.collins@hotmail.ca 

AUG 9: SALMON ARM, BC 16th Annual RJ Haney Historical Village Show and Shine 250-832-5243
AUG 9: LEMBERG, SK Show Your Ride 4th Annual Show & Shine contact Judy at judy.jan@sasktel.net 306-335-2216 or Wade Deagle wndeagle@xplornet.ca  306-335-2228
AUG 9: MISSION, BC Mission Springs Tara's Benefit Run 604-820-1009
AUG 9: CLARESHOLM, AB Porcupine Hills Classic Cruisers Show and Shine Dave 403-625-6023
AUG 9: GARDEN BAY, BC 12th Annual Pender Harbour Show and Shine 604-883-2674
AUG 9: REGINA, SK SFMC Car Show Gord 306-506-1220
AUG 9: NORTH VANCOUVER, BC Lower Mainland 26th Annual Picnic 604-649-2241
AUG 9: FERNIE, BC Chamber of Commerce Show and Shine Sharon-250-423-6868
AUG 9: REGINA, SK Saskatchewan Ford-Mercury Club Show and Shine Gord 306-352-3984
AUG 9: MILL BAY, BC 30th Annual Cowichan Valley Car Picnic 250-743-1821
AUG 11: RED DEER, AB Red Deer Cruise Night ( Downtown ) 2nd Tuesday each month May – Sept 6-9pm Alexander Way Red Deer Dave 403-877-5047 reddeercruisenight.ca
AUG 12: CALGARY, AB Grey Eagle Casino: Wild Wednesday Car Show
AUG 14-15: DURHAM, ON Jalopy Jam Up-a pre 64 Traditional Hot Rod and Custom Car Show
AUG 14-16: SWIFT CURRENT, SK Eliminators Car Club 32nd Annual Riverside Run 
AUG 15: RED DEER, AB Forbidden Fantasy Toy Run Parkland Mall Jill @ (403)-597-7707
AUG 15: PORT MCNEIL, BC Orcafest Show and Shine 250-956-3131
AUG 15: OKOTOKS, AB The George Poker Run,Cruise and Show and Shine Corey 403-370-5275
AUG 15: CALGARY, AB Northern Mopars 26th Annual Show and Shine Capitol Hill 403-243-4703
AUG 15: REDWATER, AB Discovery Days Show and Shine Mary 780-940-6076
AUG 15: EDSON, AB Custom Cruisers Car Show Gerry 780-723-0368
AUG 15: OKANAGAN, BC Skaha at the Falls Show and Shine 250-473-7454
AUG 15: EDMONTON AB 4th Annual Charity Show and Shine 12403-126 Avenue Contact: Katherine (780) 453-6161
Rainout day (August 16th)
AUG 15: LADYSMITH, BC Show and Shine 250-246-0637
AUG 15: GLENDON, AB 25th Annual Cruise Night and Drive-in Glen 780-635-3826
AUG 15: HIGHWAY 22 & HIGHWAY 567, AB Springhill Charity Show and Shine 403-804-6240
AUG 15: CLOVERDALE, BC 6th Annual Show and Shine 604-576-3155
AUG 15: HARRISON HOT SPRINGS, BC Classics and Hot Rods Show and Shine 604-833-5520
AUG 15: SPRUCEVIEW, AB Glennifer Lake 4th Annual Show and Shine Stephen 403-370-1080
AUG 15: SOUTH COOKING LAKE, AB Trail Days Show and Shine 587-991-9953
AUG 15: RED DEER, AB 2nd Annual DPAC Charity Show and Shine 403-347-2333
AUG 15: MAPLE CREEK, SK Creek Classics 14th Annual Show and Shine 306-662-7419
AUG 15-16: NEW HAMBURG, ON Moparfest Canada's Largest All Mopar Car Show New Hamburg Fairgrounds

AUG 15-16: VICTORIA, BC Auto Arts and Music in the Garden 250-479-6162
AUG-15-16: ROCKY MOUNTAIN HOUSE, AB 100 FT Shootout 403-845-5425
AUG 16-OKOTOKS, AB Olde Towne Goes Uptown Show and Shine Mark 403-869-8061
AUG 16: LADNER, BC 12th Annual Show and Shine 604-946-0388
AUG 16: CALGARY, AB (East of Calgary) Frontier Place Ford-powered Car Show
AUG 16: ABBOTSFORD, BC 32nd Annual Hougen Park Picnic and Show and Shine 604-942-5651
AUG 16: PORT COQUITLAM, BC Downtown Show 604-464-1490
AUG 16: GRAND FORKS, BC Park in the Park 250-442-3775
AUG 16: VICTORIA, BC Vancouver Island Motorcar Gathering 250-385-6737
AUG 16: COLD LAKE, AB Cruisers Show and Shine Lance 780-573-5034
AUG 17-27: BEAVER LODGE, AB Classic Car and Camper Cruise to Chicken, Alaska Ryan 58rocket88@gmail.com
AUG 19: CALGARY, AB Grey Eagle Casino: Wild Wednesday Car Show
AUG 21-23: SASKATOON, SK Show and Shine Weekend 
AUG 21-23: WHISTLER, BC Thunder From Sea to Sky 604-888-5138
AUG 21-23: QUESNEL, BC Gold Pan Steak-out Show and Shine 250-747-1963
AUG 22: SHERWOOD PARK, AB Endless Summer Alliance Church Car Show
AUG 22: FAIRVIEW, AB Peace Classic Wheels will be hosting our 21st Annual Street Spectacular Show and Shine-Main Street show partnered with Fairview's Summer's End Festival. Vern Zumbusch at 780-835-4674 or 780-835-0544 zummy1@telus.net
AUG 22: ALBERTA BEACH, AB Annual Car Show Joan 780-924-2186
AUG 22: CALGARY, AB Show Your Heart Show and Shine Elisa 403-351-7074
AUG 22: SPRINGBROOK, AB (just south of Red Deer) Cruizin 2 Cure Cancer
AUG 22: SURREY, BC Burnouts in the Sky Bradley McPherson Memorial Show and Shine 17835 62 Avenue Cloverdale Fairgrounds
AUG 22: SHERWOOD PARK, AB Endless Summer 15th Annual Show and Shine Tom 780-886-9951
AUG 22: AIRDRIE, AB Calgary Thunderbird Club 14th Annual Show and Shine Dale 403-254-5360
AUG 22: DONALDA, AB 4th Annual Show and Shine Tasha 403-883-2463
AUG 22: SURREY, BC Maxximum Nova Acadian Cruise 604-802-5223
AUG 22: GLEICHEN, AB 8th Annual Steel on Wheels Car Show Tracey 403-734-3307
AUG 22: ABBOTSFORD, BC Historic Downtown Car Show 604-850-6547
AUG 22: FAIRVIEW, AB 21st Street Spectacular Show and Shine Elaine 780-835-4674
AUG 22: RED DEER, AB Central Alberta Mopar Association 21st Annual Show and Shine Mopars at the Mall Parkland Mall,northeast corner. Open to any Chrysler family vehicles.
AUG 22-23: SIDNEY, BC Torque Masters Extravaganza Cam 778-426-3843
AUG 22-23: WINFIELD, BC Classics Show and Shine 250-766-5670
AUG 23: CALGARY, AB Show Your Ride for Brandon 2015 at Quarry Park from 10-3. Proceeds will go to SAIT to the mechanics program in Brandon's name so a student(s) can achieve the dream Brandon never got to fulfill. E-mail: kimthomas3_3@hotmail.com  Phone Number: 403-819-6584
AUG 23: SASKATOON, SK Show and Shine Sunday
AUG 23: NORTH VANCOUVER, BC Harbourside Show and Shine 604-990-0577
AUG 23: LANGLEY, BC GVMA's Annual Round-Up George Preston Arena, 20699 – 42nd Avenue For more information, please check our website: www.gvma.org
AUG 26: CALGARY, AB Grey Eagle Casino: Wild Wednesday Car Show
AUG 28-30: GUELPH, ON Ribfest 2015 and Car Show
AUG 28-30: MEDICINE HAT, AB: Downtown Show and Shine and Street Party 403-977-3467
AUG 28-30: MOOSE JAW, SK Majestics Run to the Oasis 306-569-1606
AUG 29: EDMONTON, AB Kids With Cancer Bowties Versus the World Show and Shine Jim 780-473-4559
AUG 29: CRESTON, BC 27th Annual Classic Cruisers Car Show Rick 250-428-5122
AUG 29: QUALICUM BEACH, BC Cops For Cancer Car Show 250-752-9615
AUG 29: TABER, AB Corn County Cruisers Show and Shine Brian 403-394-3585
AUG 29: CHILLIWACK, BC Vision Tree Cruise-In 604-703-5140
AUG 29: CRESTON, BC 5th Annual Auto Swap Meet 250-254-0009
AUG 29: PEMBERTON, BC Lions Show and Shine 604-935-2007
AUG 29: PIGEON LAKE, AB Village at Pigeon Lake Show and Shine Car Show
AUG 30: ALDERGROVE, BC PISRA's Back to Bradner Show and Shine 604-220-0542
For SEPTEMBER 2015 events please follow this link.
CLICK HERE to Like us on Facebook
CLICK HERE to Follow us on Twitter
CLICK HERE to Follow us on Pinterest