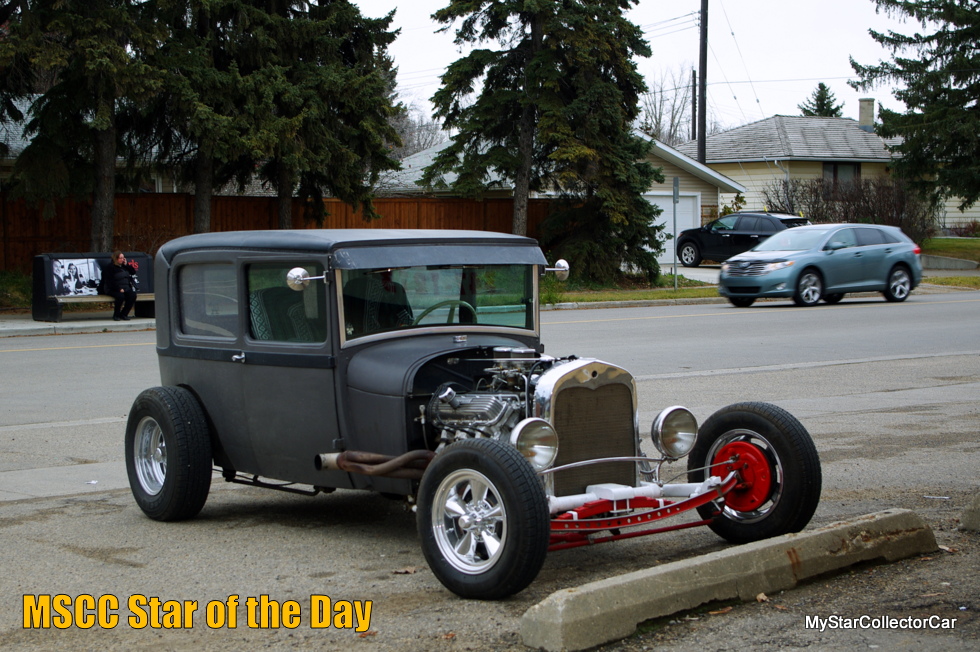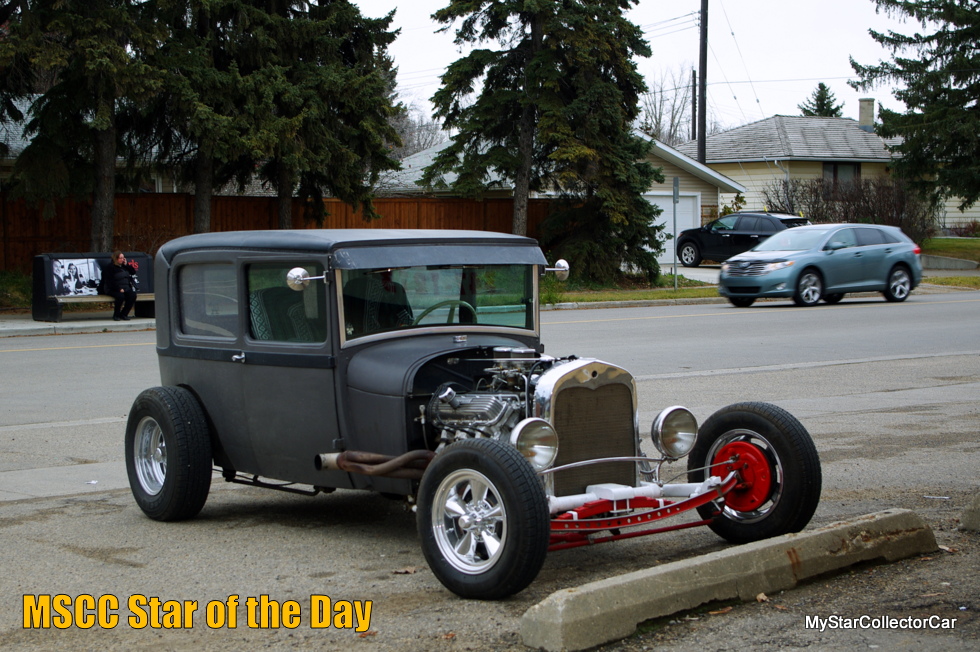 MSCC NOVEMBER 1 STAR OF THE WEEK: BECAUSE THE SEASON IS NEVER OFFICIALLY OVER
A lot of car guys are pretty ritualistic about when they send their rides into hibernation for the winter.
There are a lot of practical reasons—things like insurance, snow, elapsed plates are all part of the hibernation equation.
'That may be logical but you really have to admire car guys who push the season right to the first blizzard.'
Guys like this MSCC Star of the Week classic rod guy—he's still out there because the car season is never officially over.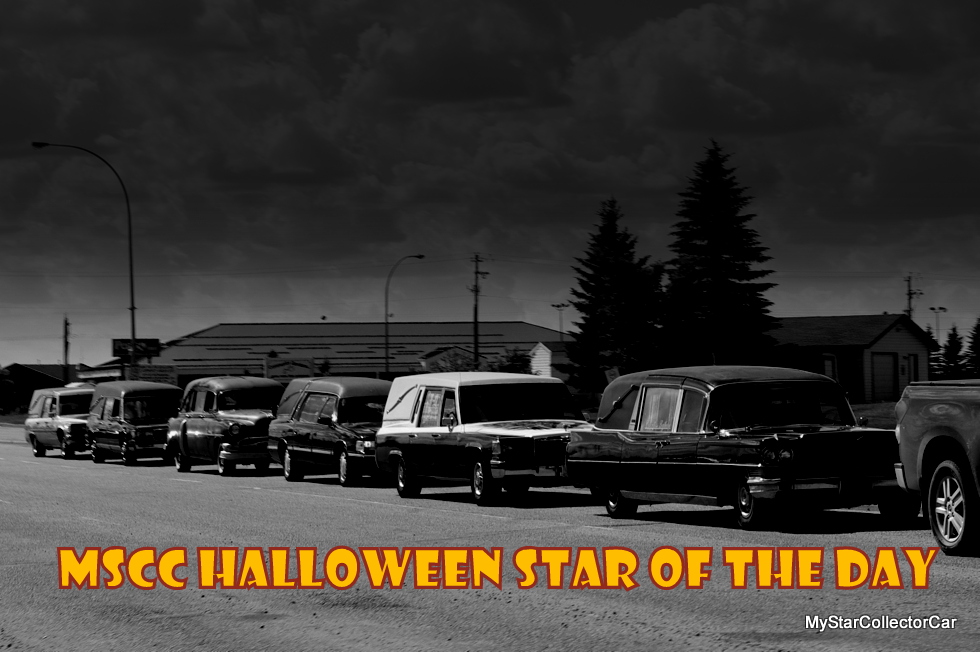 MSCC OCTOBER 31 STAR OF THE DAY: A ROW OF HEARSES…SERIOUSLY—DID YOU EXPECT ANYTHING ELSE ON HALLOWEEN?
Halloween is the second best day of the year for kids—next to Christmas.
You take costumes, scary decorations, throw in a bushel of candy and there isn't a kid on earth who doesn't respond to Halloween like he or she just won a 100 million dollar lottery.
It's got everything— scary tricks and sugary treats.
That's why today's MSCC Star of the Day is a row of hearses because seriously…did you expect anything else on Halloween?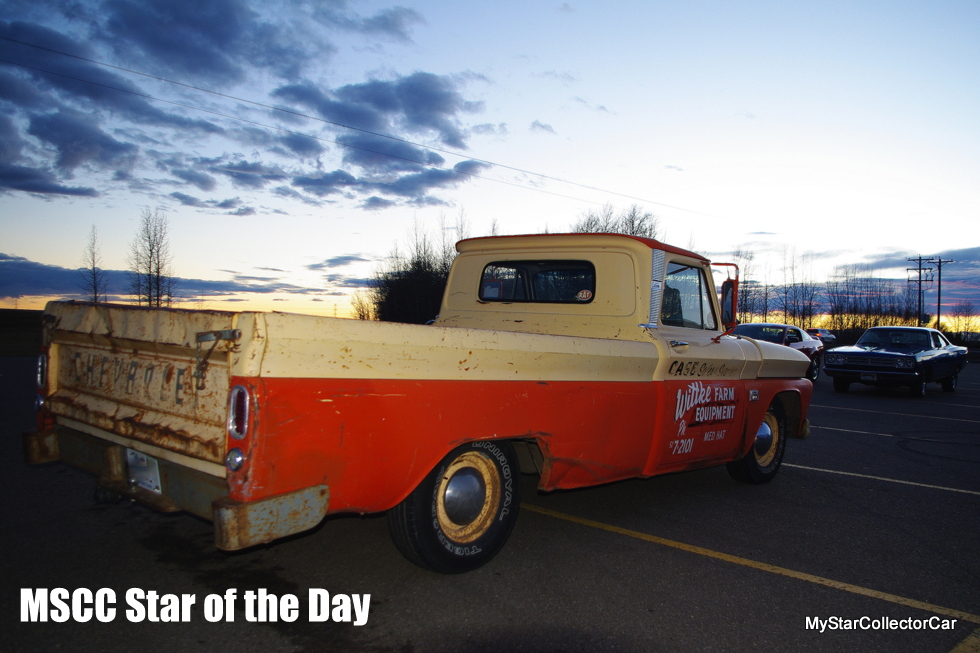 MSCC OCTOBER 29 STAR OF THE DAY: A '66 CHEVY TRUCK WATCHES THE SUNSET FOR 2015 ON A WEEKLY CAR SHOW
There's one constant in a world where you have four distinct seasons.
Winter is one of those seasons and it takes up a disproportionate amount of the year.
"This is a fact of life for car show organizers who host shows in less hospitable regions where winter is an annual punch in the gut."
This MSCC Star of the Day is a '66 Chevy truck watching the sunset yesterday at the last weekly show of the year.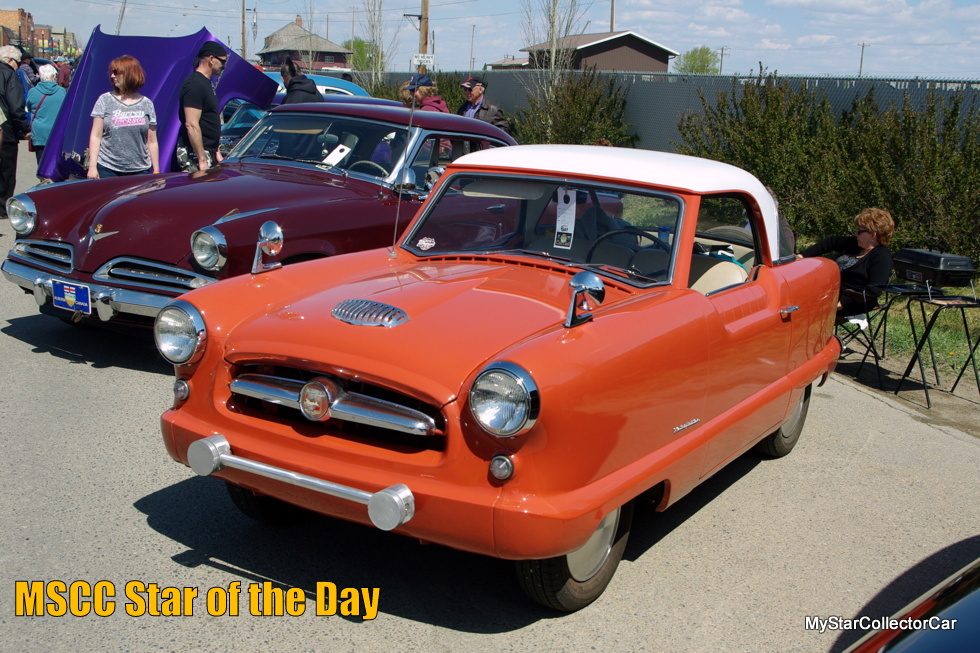 MSCC OCTOBER 28 STAR OF THE DAY: AN AMAZING MET—THE BASEBALL TEAM NEEDS A LITTLE HELP
The New York Mets are down by two in the World Series but there were other Mets long before the baseball team took the field in 1962.
Nash-Hudson-AMC Metropolitans were the original Smart Cars back in 1953 when they were first introduced to the buying public.
'Most people just called these little cars Mets because it was a lot easier to say than Metropolitan.'
This MSCC Star of the Day Met is a simple reminder that the other Mets need a little help today.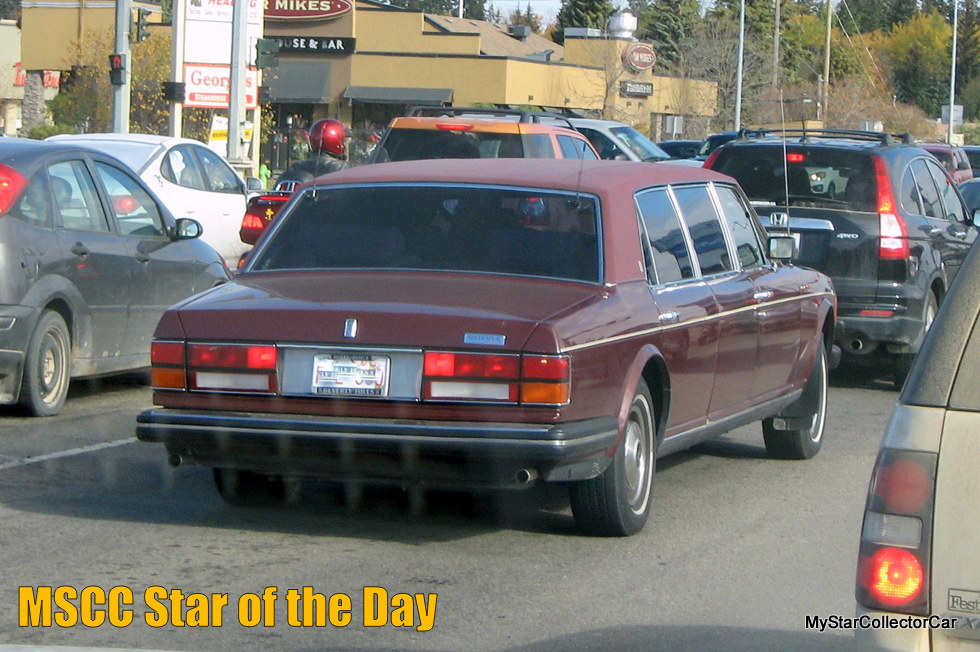 MSCC OCTOBER 28 STAR OF THE DAY: ROLLS ROYCE LIMO—STYLE COMES IN MANY FORMS BUT ONLY A FEW HAVE STAYING POWER
Style is a moving target as a concept because style to a kid means a new tattoo but style to an older guy means Frank Sinatra.
'There's no right or wrong answer with a definition of style, but in reality, Frank Sinatra as a study in style will probably outlast a skull tattoo.'
The same concept applies to cars because some cars have more style staying power than others.
This MSCC Star of the Day is a Rolls Royce limo in traffic a few weeks ago because it's a great example of style with staying power.
MSCC OCTOBER 27 STAR OF THE DAY–A '38 FORD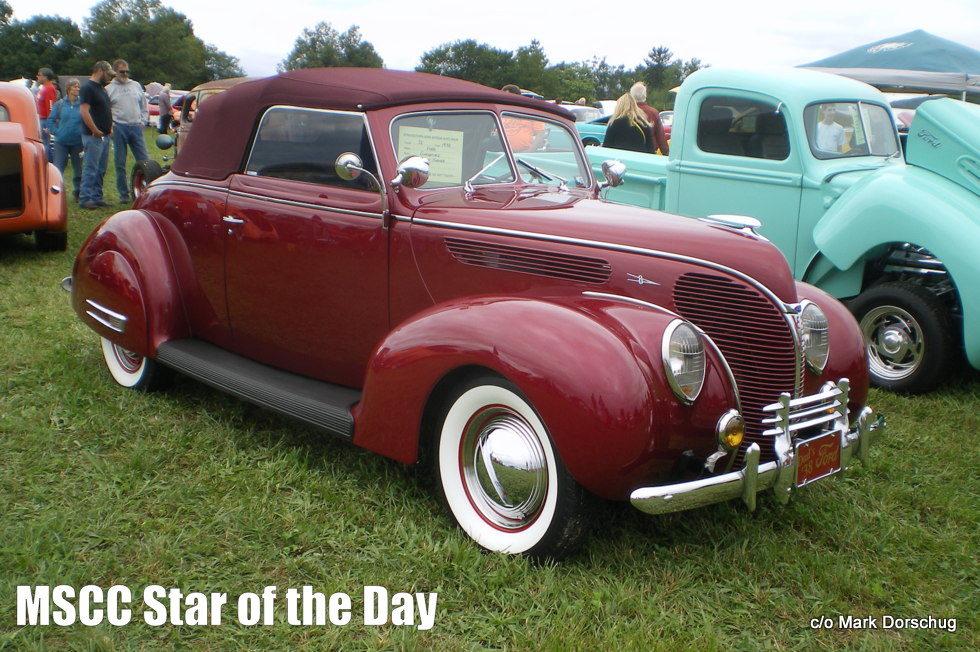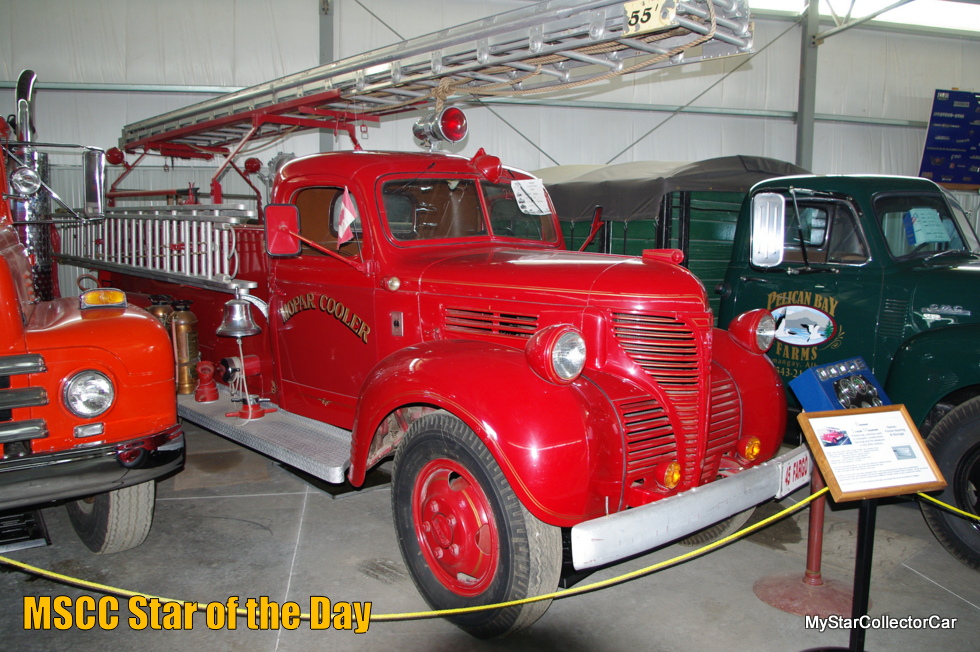 MSCC OCT 26 STAR OF THE DAY: 1945 FARGO FIRE TRUCK—VINTAGE CANADIAN EMERGENCY EQUIPMENT
The Fargo truck is less known south of the US border but it was a huge part of the working world north of the border.
'Fargos were a common sight on many Canadian farms and job sites so they were seen on many streets and highways in the Great White North.'
They hauled bales, wood, concrete—anything needed to build a country.
Fargos also had other roles just as vital like this MSCC Star of the Day 1945 Fargo fire truck.
CLICK HERE to Like us on Facebook
CLICK HERE to Follow us on Twitter
CLICK HERE to Follow us on Pinterest
Please re-post this if you like this article.