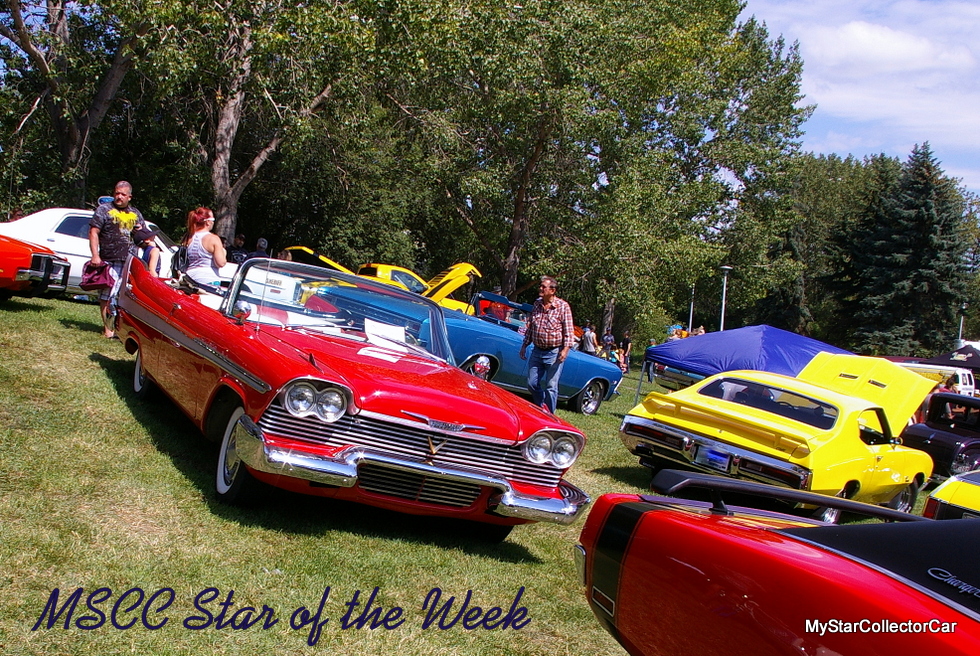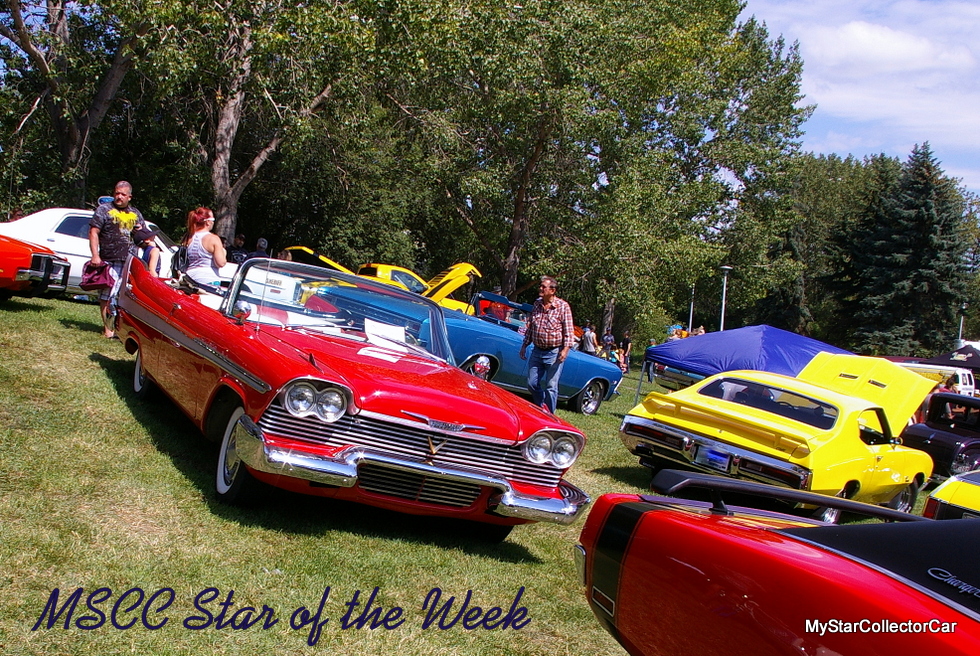 MSCC FEBRUARY 5 STAR OF THE WEEK: '58 PLYMOUTH BELVEDERE CONVERTIBLE—THE DEFINITION OF A SHOW STEALER
MSCC car stories often refer to a car or truck as a show stealer.
Generally a show stealer is a ride that is (a) surrounded by admirers at a car show and (b) outstanding in a sea of classic iron.
Some cars were born to be show stealers right out of the factory.
They were cars like the MSCC Star of the Week '58 Plymouth Belvedere convertible—the definition of show stealer.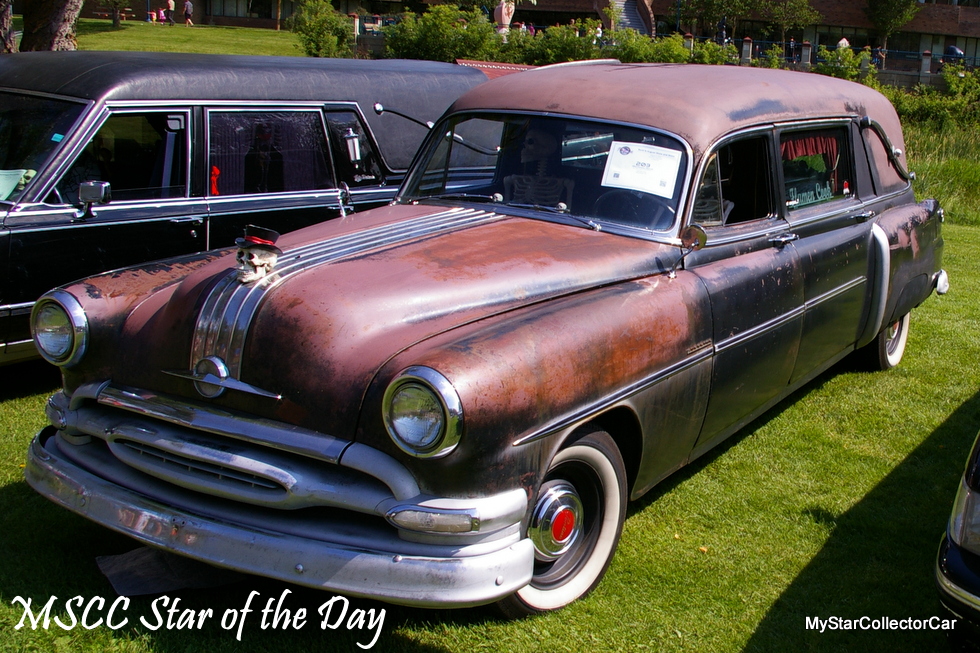 MSCC FEBRUARY 4 STAR OF THE DAY: '54 PONTIAC HEARSE—WHEN YOU HAVE TO GO IN STYLE
Hearses are, by definition. depressing vehicles.
We all know what they represent and it sure isn't a trip to the beach but hearses are the ultimate practical vehicles because you aren't going to give Uncle Abe his last ride in a Prius so you need a big roomy wagon.
Last rides can be less fun than pretty much any other activity you can name but that doesn't mean it can't have some upside.
Upside like the MSCC Star of the Day '54 Pontiac hearse—who says you can't go in style?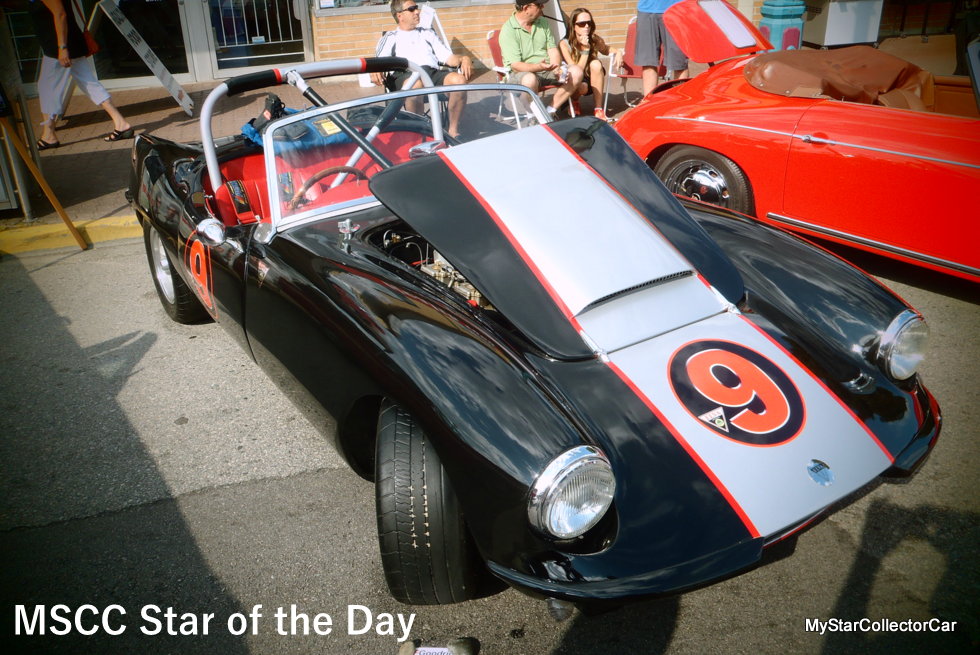 MSCC FEBRUARY 3 STAR OF THE DAY: ELVA COURIER "SHE GOES"—THE PERFECT NAME FOR A SPORTS CAR
There have been some very appropriate names for vehicles over the years.
The Land Rover is a good example; the Dodge Little Red Express is another; the Jensen Interceptor lived up to its name and the Chevy Carryall Suburban was definitely well named.  
There was also a British sports car with a very appropriate badge.
It's the MSCC Star of the Day and it was called the Elva Courier—French for "she goes" and it was the perfect name for a sports car.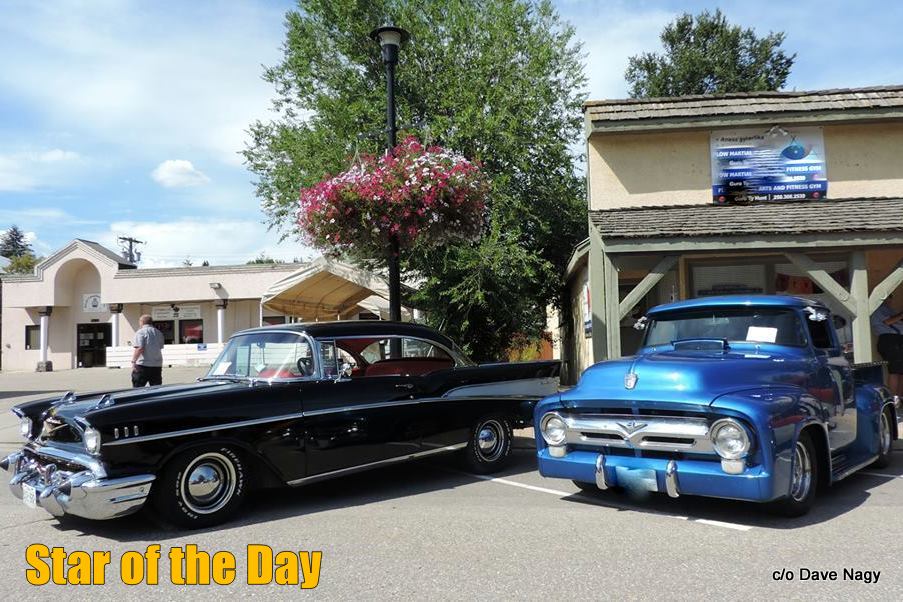 MSCC FEBRUARY 2 STAR OF THE DAY: '57 CHEVY AND '56 FORD PICKUP—A COUPLE OF DETROIT ICONS
They've literally built billions of vehicles since the first time a guy hooked up an internal combustion engine to a horse carriage and went for a rip.
Out of those billions of vehicles there are only a handful of iconic rides and a fair number of them came out of Detroit.
The term iconic automobile usually makes some people think of cars like Duesenberg, Rolls Royce, Ferrari, Porsche, Pierce Arrow, Aston Martin but that's a limited and inaccurate perspective.
You can never omit vehicles like the Star of the Day '57 Chevy and '56 Ford pickup because these are a couple of true Detroit icons.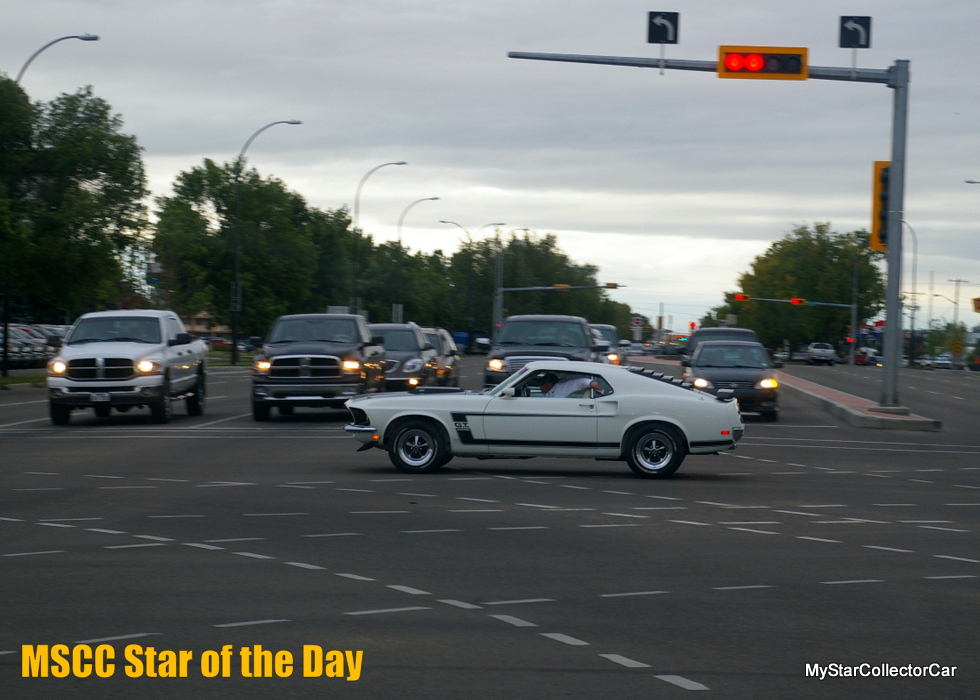 MSCC FEBRUARY 1 STAR OF THE DAY: '69 MUSTANG—CENTER STAGE IS NATURAL
The best perspective on old iron isn't found at a car show.
It's found out there in the real world because there's nothing cooler than the spontaneous sighting of classic iron in the middle of new iron.
The old iron steals the spotlight.
A great example is the MSCC Star of the Day '69 Mustang because center stage is natural for cool old iron.
MSCC JANUARY 31 STAR OF THE DAY: '47 CHEVY – THIS IS WHEN YOU BREAK THE RULES
Conventional wisdom dictates you don't drive classic old iron in the winter.
Logic dictates you don't run stock 70-year-old cars on icy streets in cold weather because the lethally inept number of bad drivers on the roads could crush your dream ride if the salt doesn't condemn it to a slow death.
That's the logic but what happens when you get a sunny day, dry streets and a freakishly warm day in late January?
You get an MSCC Star of the Day '47 Chevy on the road because this is when you break the rules.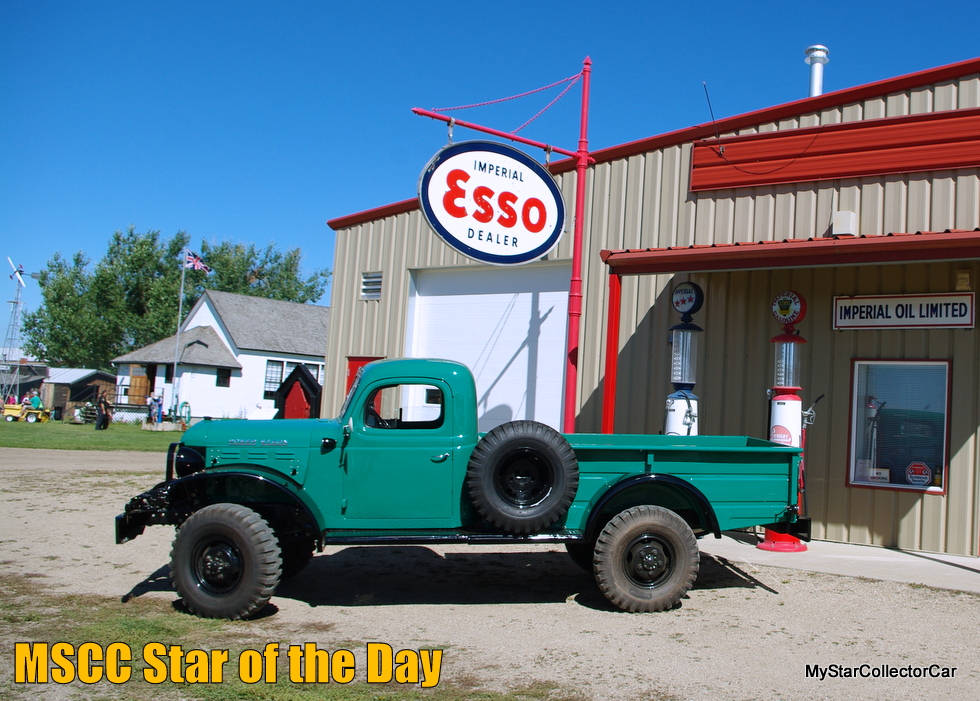 MSCC JANUARY 30 STAR OF THE DAY: POWER WAGON—THEY WERE BUILT TO MOVE MOUNTAINS NOT PEOPLE
The modern truck is a miracle of technology.
They have more torque than an old Caterpillar track hoe, they still pull down great mileage and they carry passengers in air conditioned, hi-tech equipped,  rocking chair comfort.
There was another era for trucks when an electrically heated seat wasn't an option unless there was a cab fire.      
Trucks like this MSCC Star of the Day Power Wagon—built to move mountains, not people.
CLICK HERE to Like us on Facebook
CLICK HERE to Follow us on Twitter
CLICK HERE to Follow us on Pinterest