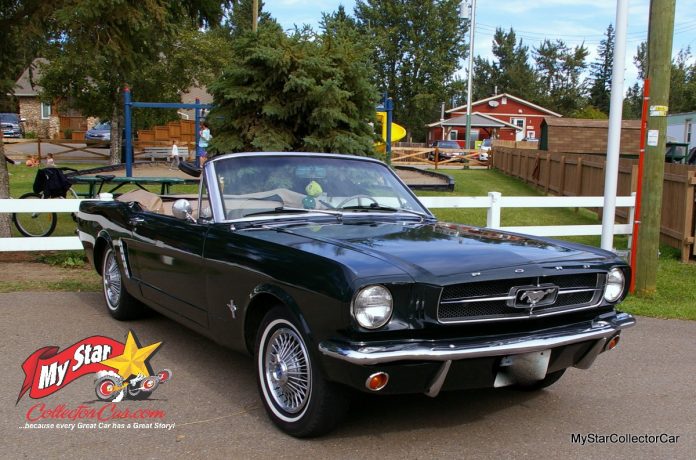 1964 was a pivotal year because it marked the debut of the legendary Ford Mustang even though it was introduced a few months after the start of that particular year and known as a 1964 ½ model.
Kelly Treleaven owns a 1964 ½ Mustang convertible-but not just any first year Mustang because this car was also his first car. Kelly and his father were both involved with the car's purchase when Kelly was searching for his first high school vehicle during the early 1980s.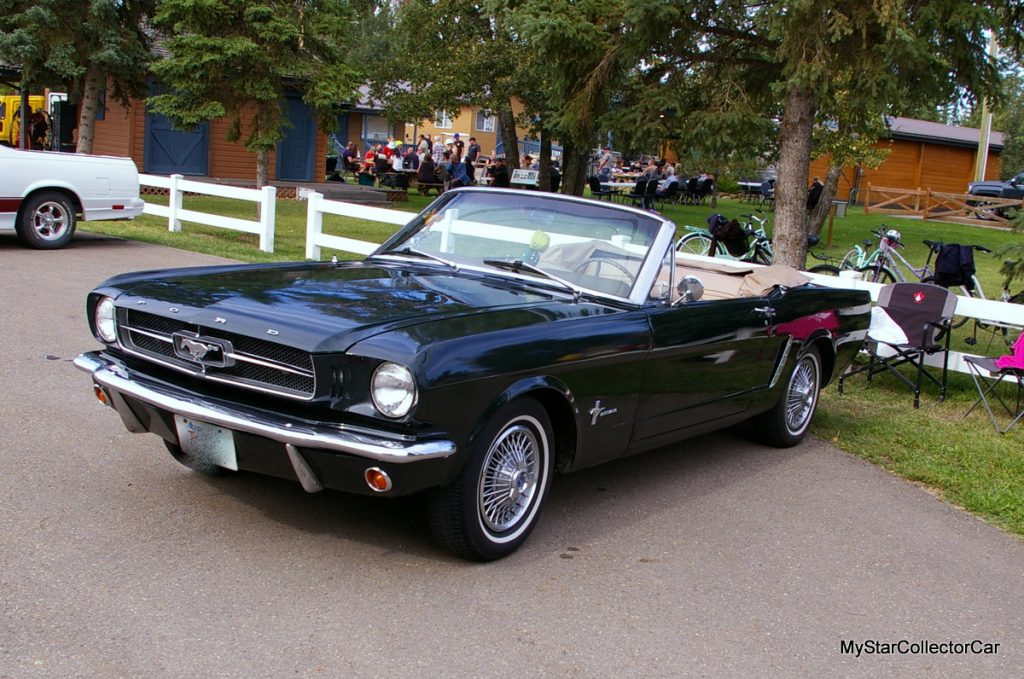 The Mustang drop top required some work over the years, a task co-shared between Kelly and his father, mainly because the car's KISS (Keep It Simple Stupid) technology allowed them to work on it without a computer degree. The convertible's repair history has become even a fonder memory for Kelly since his dad's passing in 2007 because the car helped build an even stronger bond between the two-generation car guys.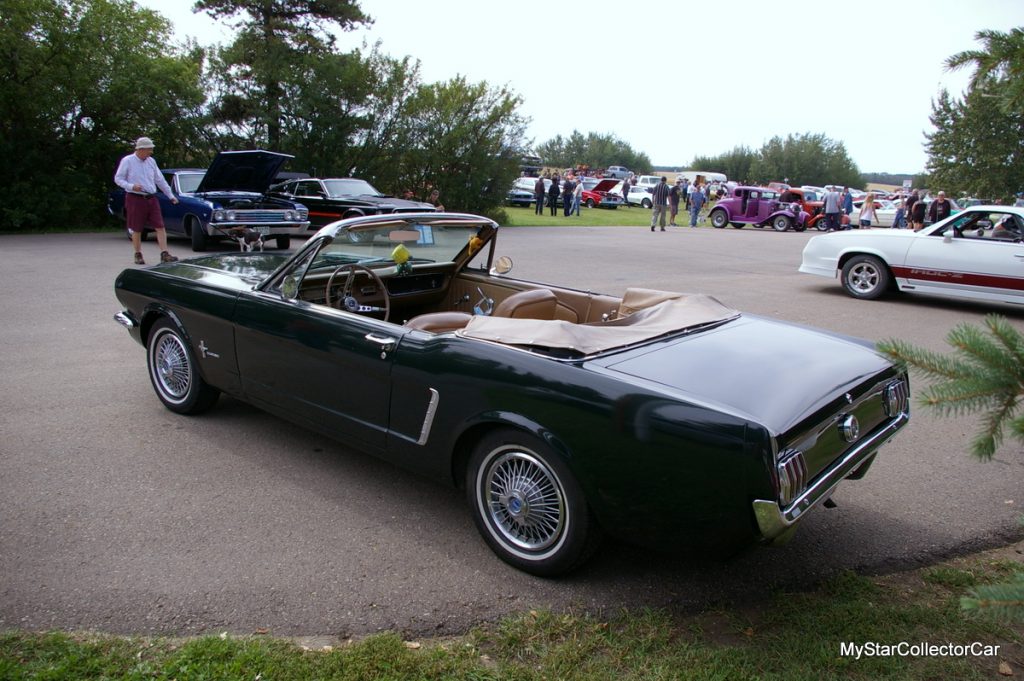 Kelly lives in a western Canadian prairie region with very cold winters, so his '64 Mustang convertible was not an ideal vehicle for commuting to and from high school during the area's many frosty months. The 58-year-old drop top was able to produce adequate heat after a long warmup period, but not before Kelly reached his destination. The bottom line was the Mustang was too cold for winter use, in Kelly's opinion.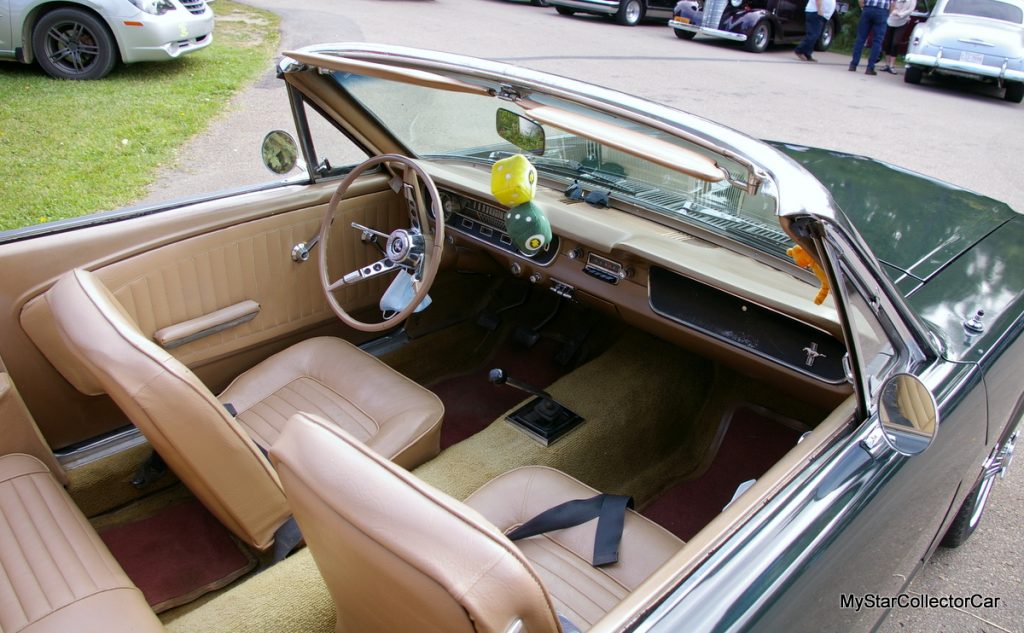 The Mustang was eventually replaced by a newer version with a metal roof and great heat, but the old convertible never left the family, thanks to Kelly's dad. Kelly got the car back after his father passed away because he also wanted to keep the first-year Mustang in the family.

The father and son history with the Mustang included an early 1980s reupholstery and paint job that have both stood the test of time in a big way. The Mustang's powertrain is still a stock inline-6 bolted up to a three-on-the-floor manual transmission, complete with a generator that was a unique feature on the 1964 ½ models.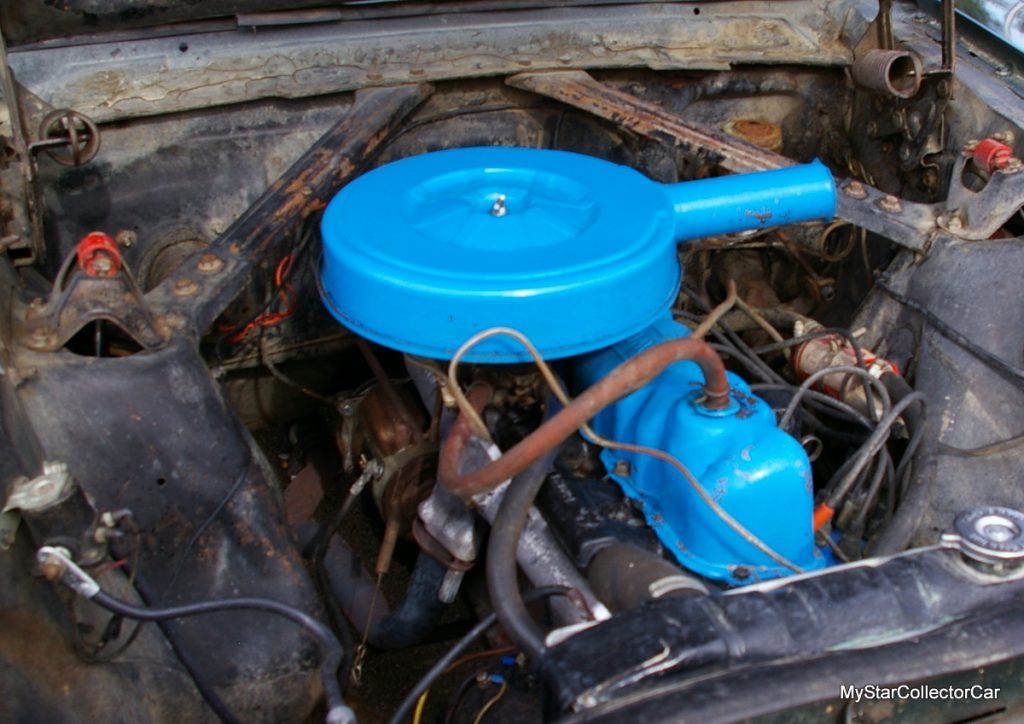 These days the Mustang is only used during the mild summer months by Kelly, including its starring role in both his son's and daughter's weddings. Unfortunately, the Mustang was not available for Kelly and his wife's wedding because it would not start that day, but it answered the bell for their kids' two weddings.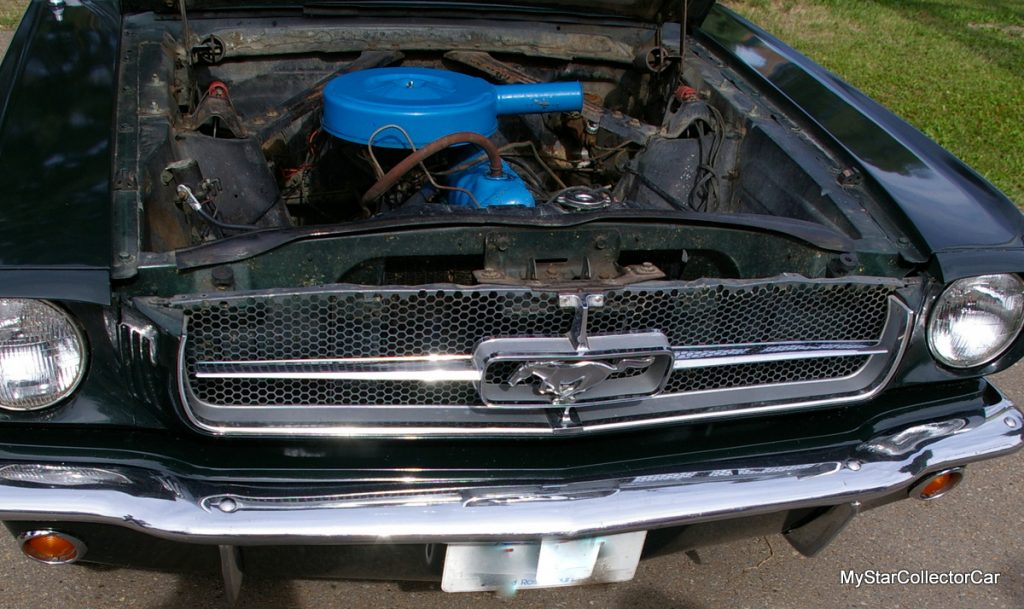 One of the longer trips in the Mustang took place when Kelly drove it to Christina Lake in southern British Columbia, a distance of over 500 miles (800 kms) from his Alberta home. The vintage convertible performed very well on the long road trip and Kelly was able to enjoy the car during the warm season instead of a snowstorm. Other summer excursions are shorter and include trips to local cottage breweries, so they are presumably much more fun than wintry trips to high school in the Mustang during Kelly's teenager days.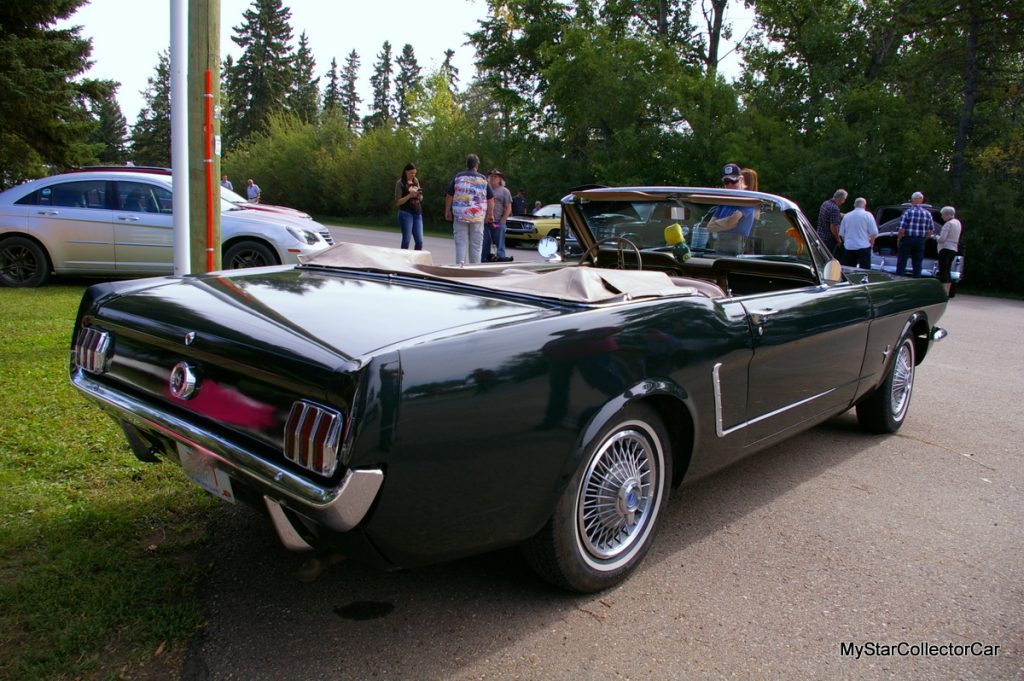 These days, the '64 Mustang enjoys a pampered life during the winter months because Kelly built a taller garage so he could store the car on a lift.
BY: Jim Sutherland
Jim Sutherland is a veteran automotive writer whose work has been published by many major print and online publications. The list includes Calgary Herald, The Truth About Cars, Red Deer Advocate, RPM Magazine, Edmonton Journal, Montreal Gazette, Windsor Star, Vancouver Province, and Post Media Wheels Section.