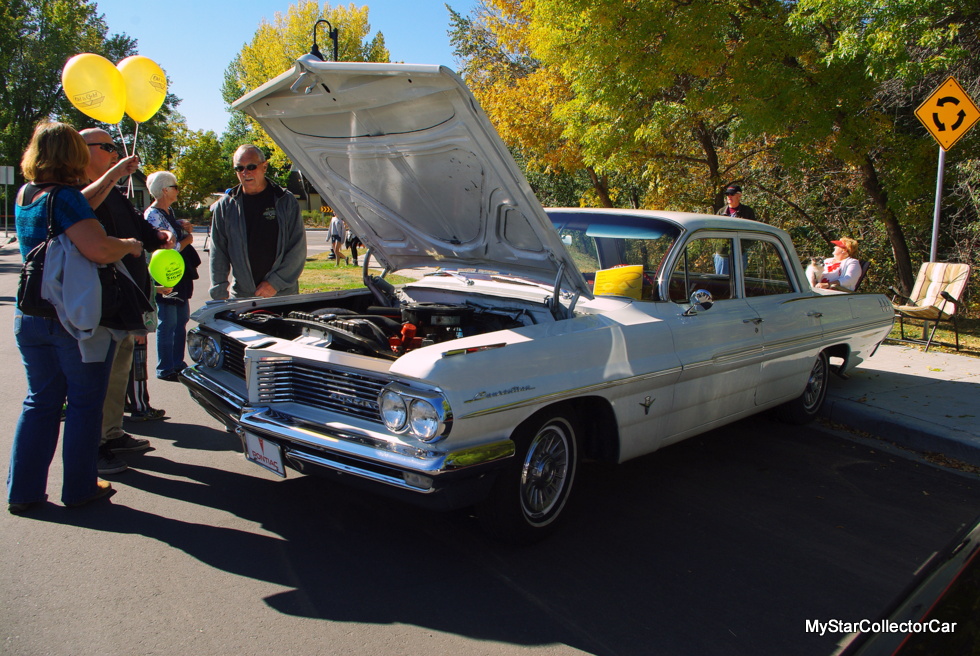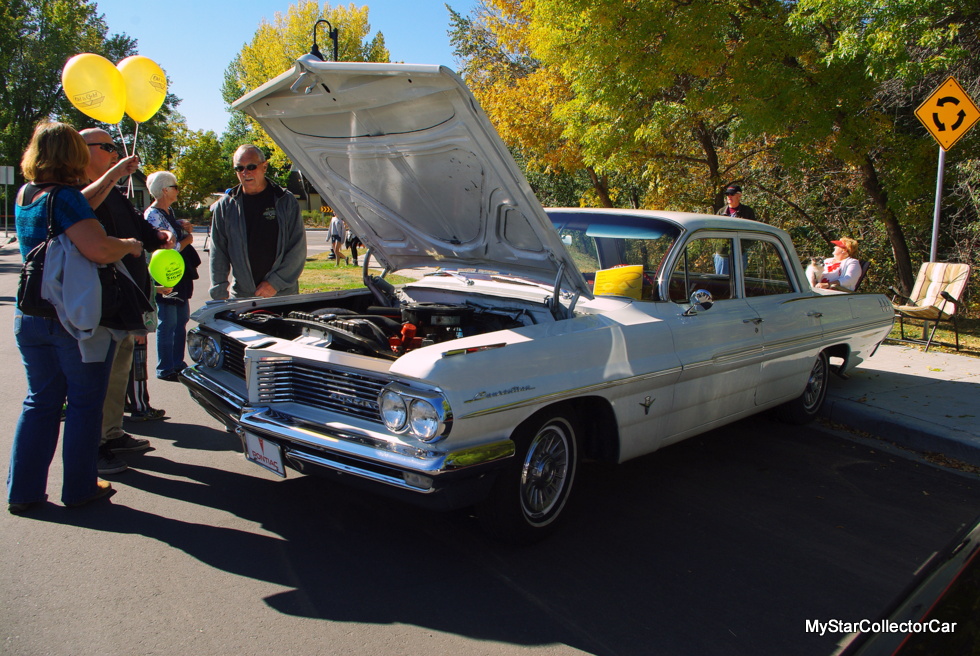 MyStarCollectorCar's mantra is pretty basic.
Every car has a story.
The story is even better when it goes back decades.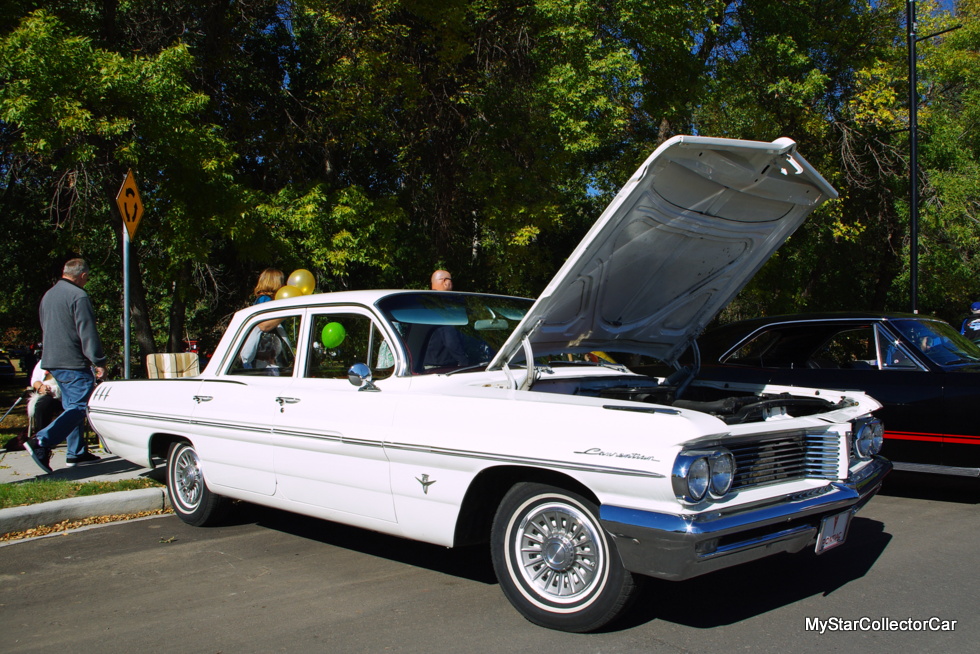 This 1962 Pontiac Laurentian four-door sedan isn't the kind of car you'd see at many car shows because it didn't have the same following as a Camaro or Mustang. That didn't matter to Harry Stercl because he didn't own a Camaro or Mustang back in high school—he owned a '62 Pontiac Laurentian.
Harry wanted to travel back to his carefree "party car" days with another '62 Pontiac but he had one condition—it had to be exactly like his car. His original car was his dad's car then he "got it as his first car". He remembers family vacations riding with his siblings in the back seat (on old fashioned Baby Boomer vacations) so Harry has a huge connection with this '62 Pontiac sedan.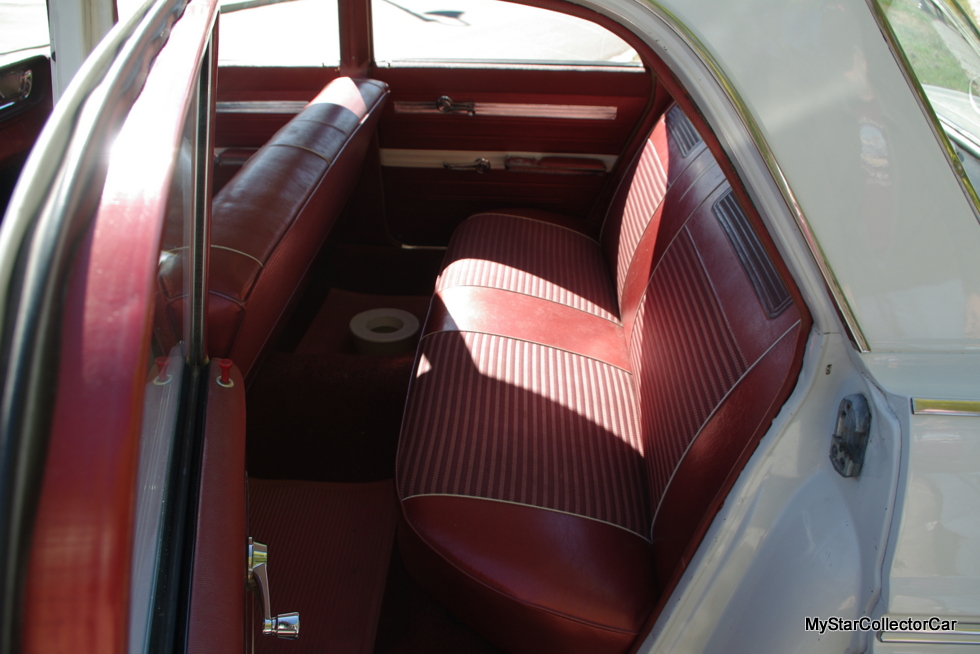 These cars are scarce so when Harry decided he wanted to relive his high school days the search took place over fourteen years. He admitted he "looked at a lot of rusted-out junk" in his search before he found this '62 Laurentian.

This was a very solid car so Harry had to answer several questions from the seller before the deal took place. The previous owner "didn't want anything done to this car" so he'd already turned down a young buyer who wanted to "slam it and turn it into some kind of rat rod". Harry was the perfect buyer because he wanted to relive history—not build a belly crawler.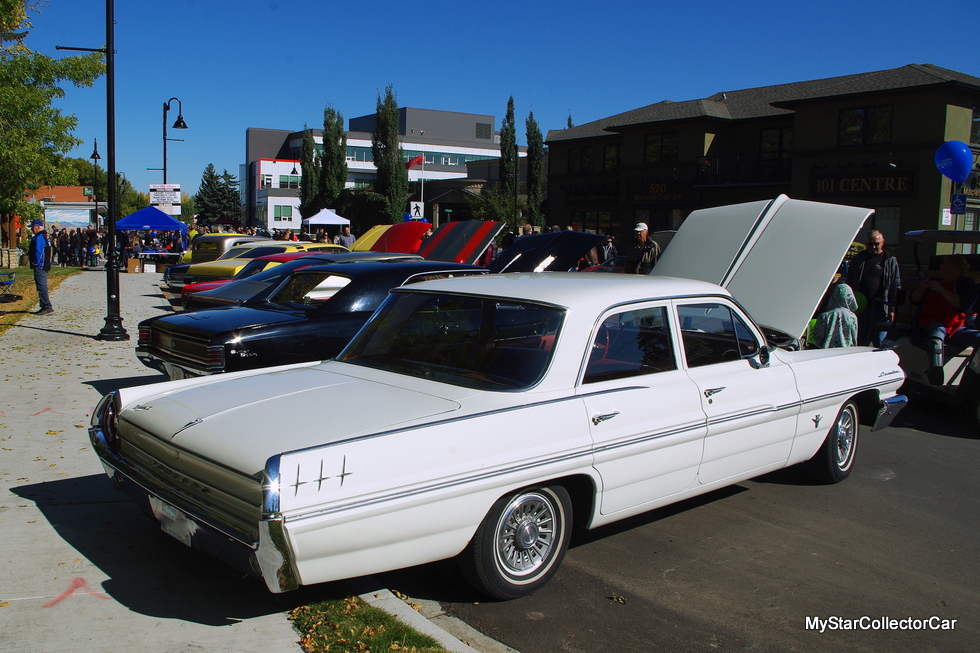 Harry has plenty of historical details about his Laurentian even though he's the seventh owner. The original owners (an older couple) drove this Canadian Poncho back and forth between Winnipeg, Manitoba and Victoria, BC. The Laurentian was clearly in good hands throughout its history because this car shows very little wear after 56 years.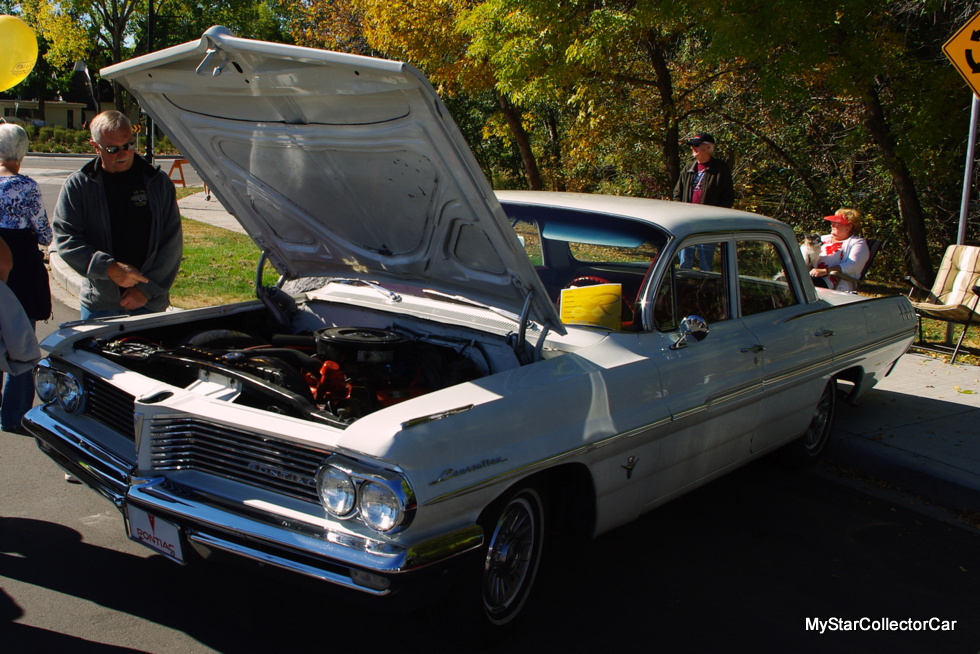 There are a few smaller issues with the Pontiac like a heater control that doesn't work and the speedometer is slightly askew so when Harry sees 60 miles per hour on it he's actually doing 55 miles per hour.
Harry's Pontiac is so original it still has the dealer name on the trunk plus it's still a radio delete and it has original dealer mats. It's a time capsule to an era when cars like this humble four-door Pontiac were a very common sight on Canadian roads.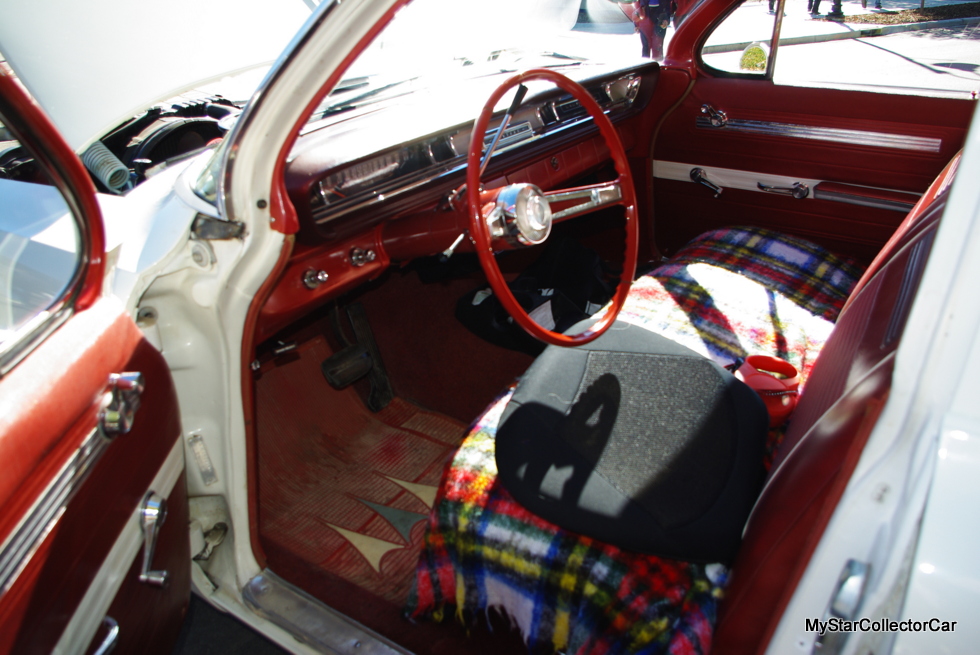 Harry wants to retain the originality of his Pontiac but he hasn't ruled out an upgrade to an electronic ignition. Disc brakes are also a strong possibility because he drives his old Poncho on a regular basis and he likes to leave a gap between the car in front so he's often cut off by less intelligent drivers.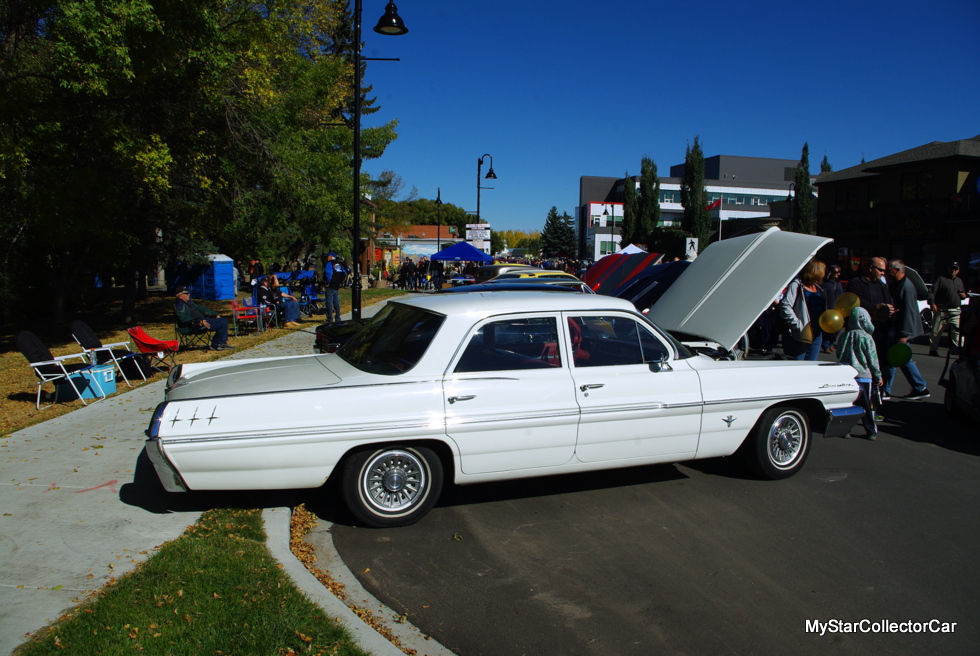 Harry describes the driving experience as "like an old boat" but that doesn't diminish his enthusiasm for his Laurentian. He said "it doesn't get bad mileage" with the 283 but he admitted he doesn't have the kickdown hooked up so it's a slower, steady climb to highway speeds.
There is a long term game plan for this Poncho—he built a garage for it  plus Harry is so committed to the car he asked for a special license plate number . He had a '65 Chevelle before the Pontiac so he picked the numbers 6562 for this reason.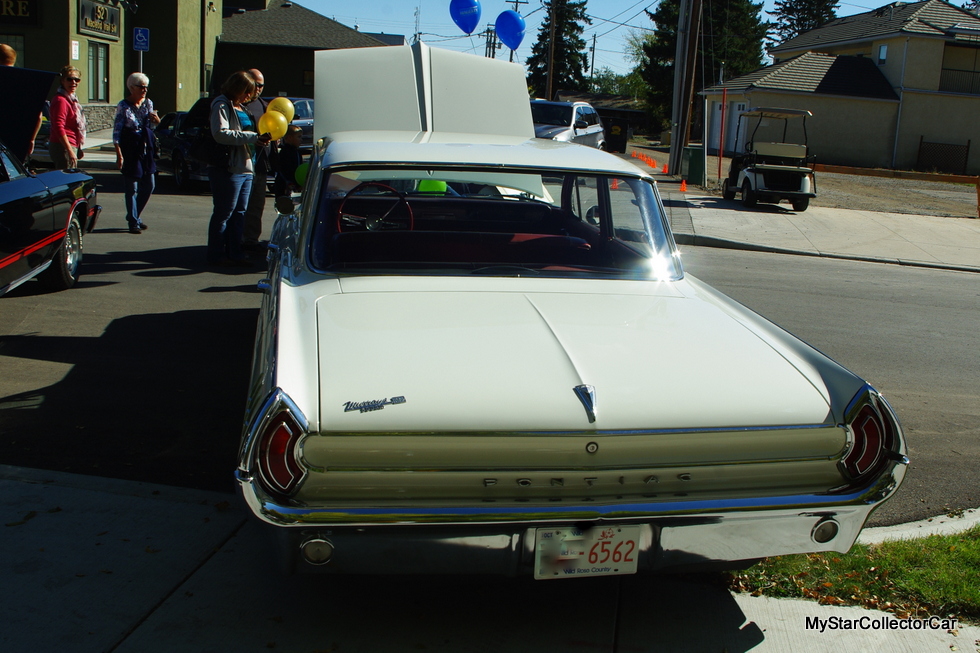 He had no attachment to the '65 but the '62 will never leave.
Jerry Sutherland
By: Jerry Sutherland
Jerry Sutherland is a veteran automotive writer with a primary focus on the collector car hobby. His work has been published in many outlets and publications, including the National Post, Calgary Herald, Edmonton Journal, Ottawa Citizen, Montreal Gazette, Saskatoon StarPhoenix, Regina Leader-Post,  Vancouver Sun and The Truth About Cars. He is also a regular contributor to Auto Roundup Publications.