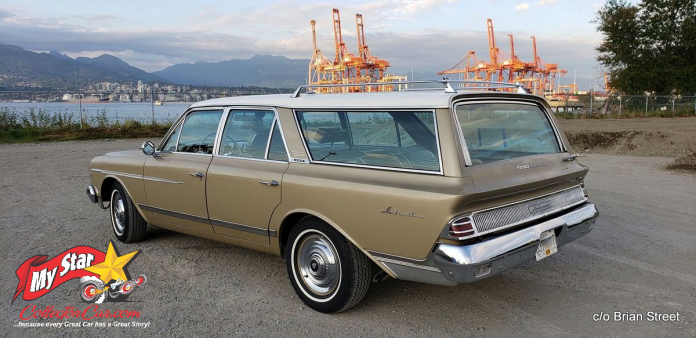 Most car guys have a family connection to the Big Three when Detroit was rolling with GM, Ford and Chrysler but those companies weren't the only ones with brand loyalty.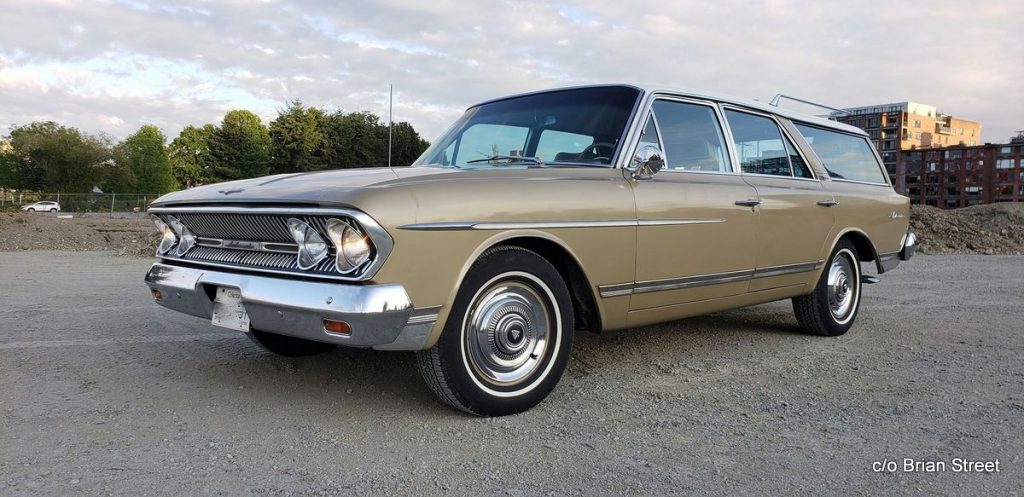 Brian Street is the proud owner of a 1963 AMC Rambler Ambassador Cross Country 990 station wagon and he was happy to explain why he has such a connection to this wagon: "I had 2 grandfathers named Frank and named the car after them . They both owned American Motors cars, and the first car I drove was one of theirs – a 4-door 1965 American 330 in Barcelona Taupe. Later, the car I learned to drive on was my mother's 3-speed orange 1978 Gremlin".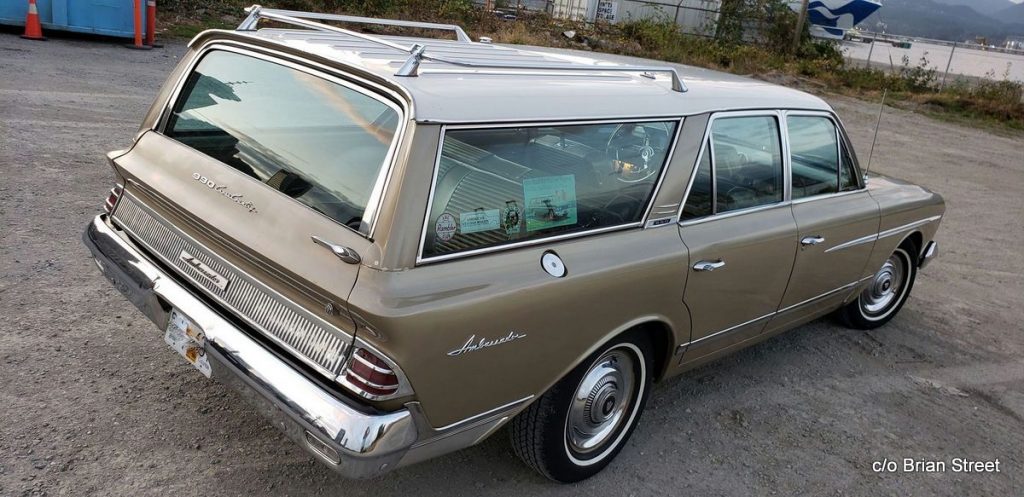 Brian explained how fully-optioned this car is: "To the best of my knowledge, and having done quite a lot of research, I believe the 1963 990 wagon has every option except for the 4-barrel, 270 horsepower engine. From what I've read, electric wipers became available later in the model year, so understandably it doesn't have those. The radio has the CONELRAD indicators on the dial, which were discontinued by August 1963".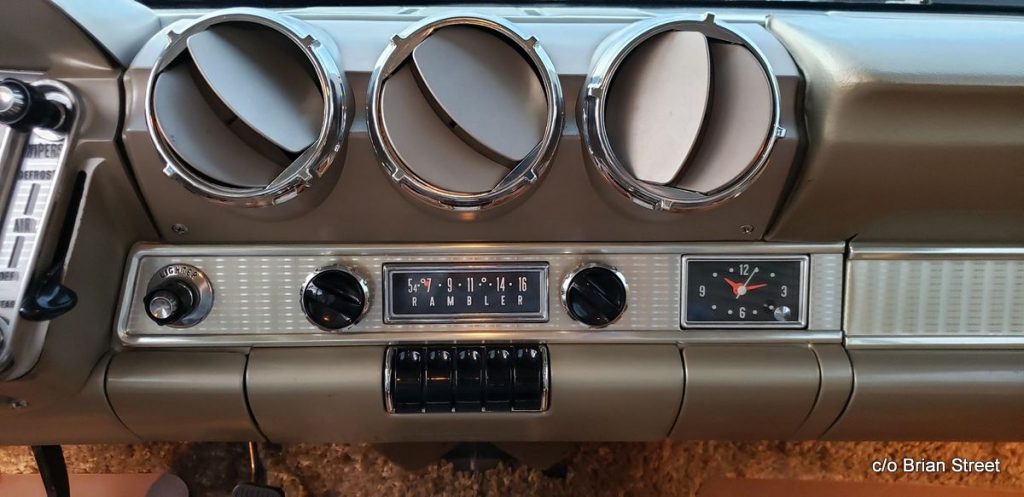 Brian is a student of his 990: "The original purchaser had custom ordered the car, as I have the dealer station wagon brochure. He had written all over it in red ballpoint pen, checking-off the options he wanted plus a few handwritten notes. In the parts box there is the tissue dispenser accessory, however since it wasn't part of the car originally, I haven't added it".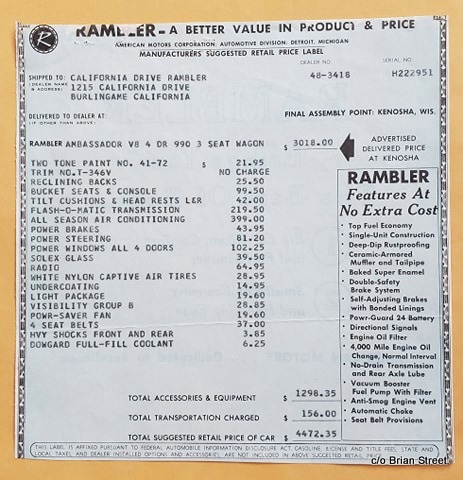 This car was in excellent condition: "When I first purchased the car and drove it from California to Vancouver, I had it all checked over by one of the best classic car shops in Santa Rosa. Apart from changing the oil, the only things needing servicing were the blower fan and the air conditioning unit – it needed to be recharged. Since then the fuel pump has been swapped out with one from the parts box as a safety measure, because it was dripping slightly, and multiple mechanics couldn't resolve the issue".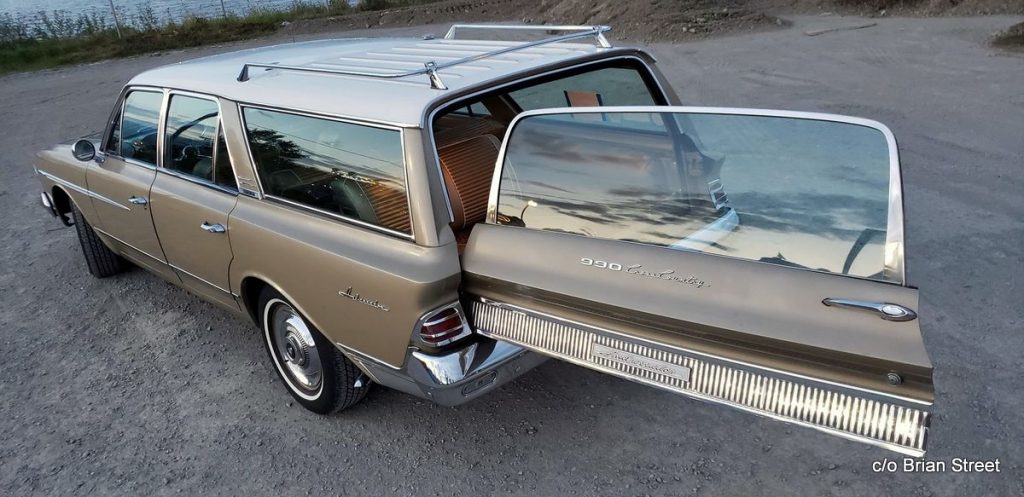 Brian is a huge fan of the driving experience behind the wheel of the station wagon: "The car drives beautifully since it has power brakes and steering as well as coil-springed bucket seats with the hydraulically operated Lounge-Tilt feature and headrests. Since it has factory air conditioning, it is very comfortable for long drives and glides along easily and quietly at 70 miles per hour."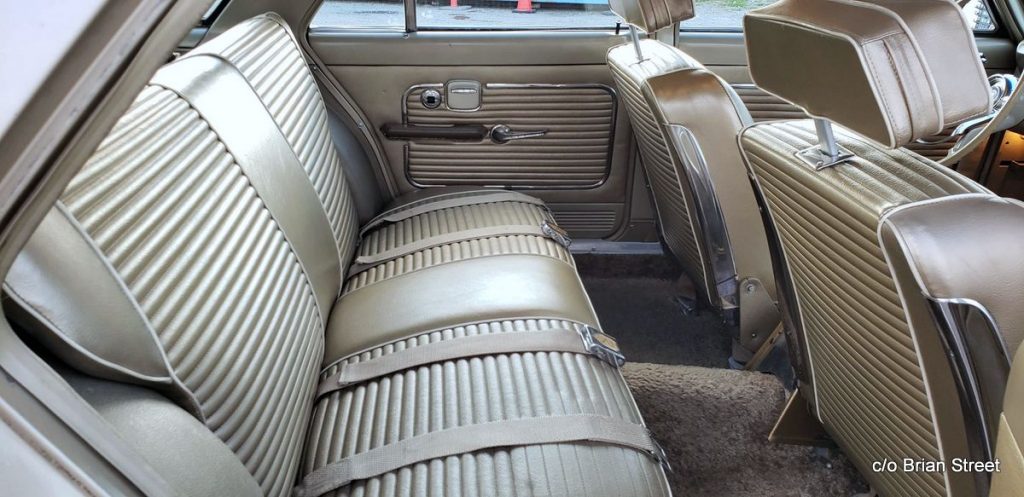 The Ambassador long roof even exceeds his other classic car's road manners: "I may have mentioned that I also have a 1965 Mustang convertible (not nearly as nice, but all original except for a lousy 1980 paint job) and the Rambler is a much better car!! Better brakes, acceleration (versus the Mustang's 289), and comfort. Of course, everyone recognizes a Mustang and few recognize the Rambler, although a while back a guy driving a big pickup truck rolled down his window and asked "Is that a Rambler?".
Brian is really happy with reliability of his bulletproof Rambler: "The longest trip I've taken was from Santa Rosa, California to Vancouver, British Columbia, after I first purchased the car. I have also driven the car to Oregon and back. Both trips were completely trouble-free".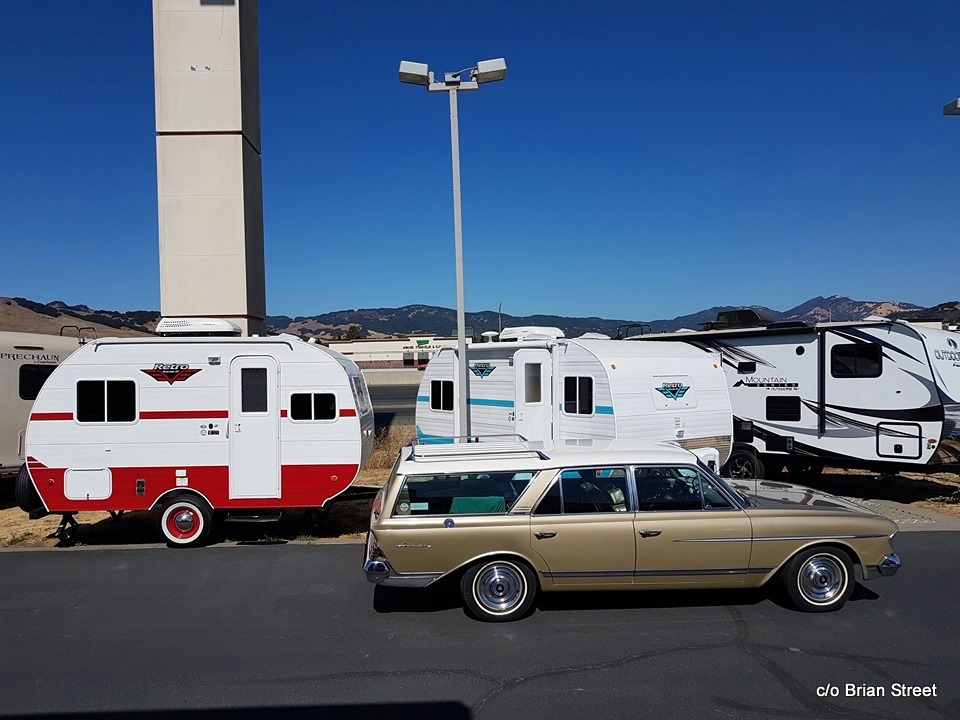 This 990 is so well-preserved Brian has a very short 'want' list: "The car is incredibly pristine for its age as-is and I have no plans for it other than to enjoy it. I would love to find some original 1963 accessory items, such as: Rear floor mats, station wagon pad, tailgate window screen & grille, door vent shades and window screens, luggage carrier, and luggage straps, and the dash mount compass"
Brian is clearly the right guy to own this incredible wagon.
By: Jerry Sutherland
Jerry Sutherland is a veteran automotive writer with a primary focus on the collector car hobby. His work has been published in many outlets and publications, including the National Post, Calgary Herald, Edmonton Journal, Ottawa Citizen, Montreal Gazette, Saskatoon StarPhoenix, Regina Leader-Post, Vancouver Sun and The Truth About Cars. He is also a regular contributor to Auto Roundup Publications.
Please re-post this if you like this article.