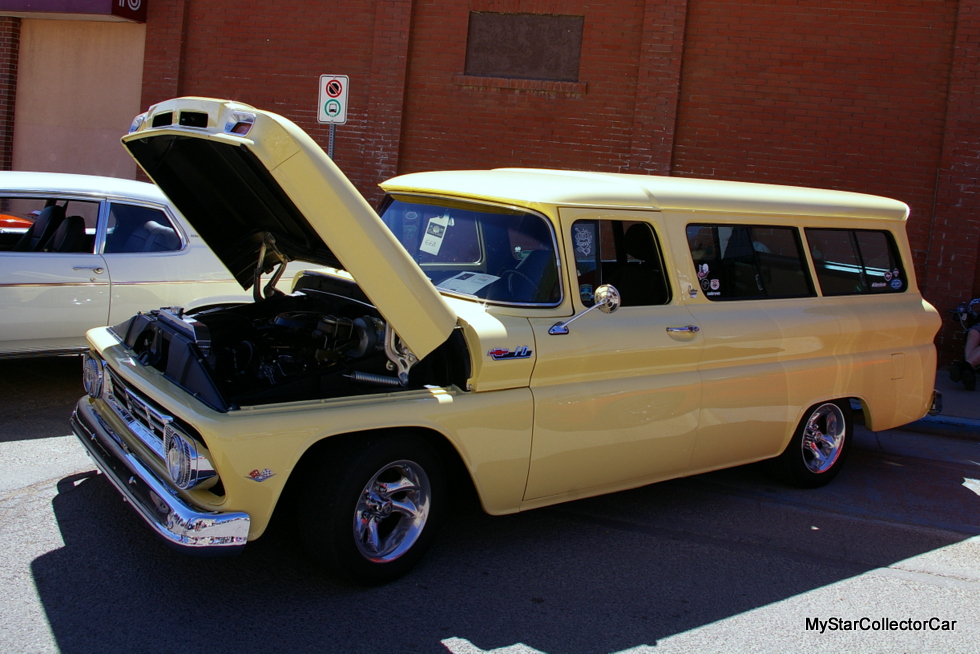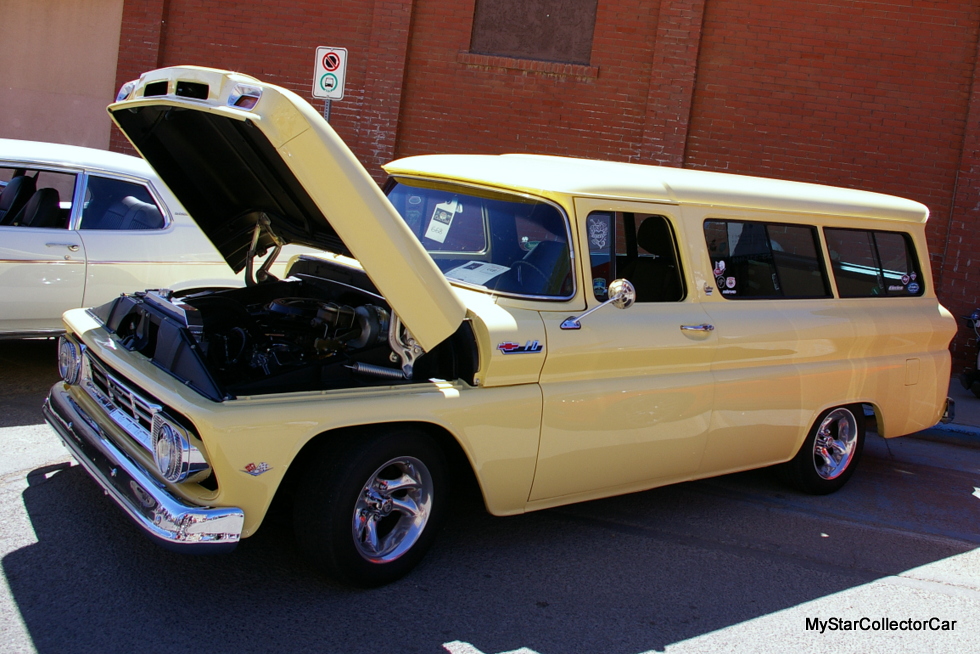 There are very few 1962 Chevy Suburbans still on the road after 54 years because most of them were used up by their first owners.
These trucks were typically used by tradesman and government services until they were no longer able to do the job or got too old.
'Retirements were not a glamorous affair for an aging Suburban and usually involved a place in a scrapyard and a date with a crusher.'
Thus a 1962 Chevrolet Suburban will get out attention every time and we were fortunate to spot one at a car show.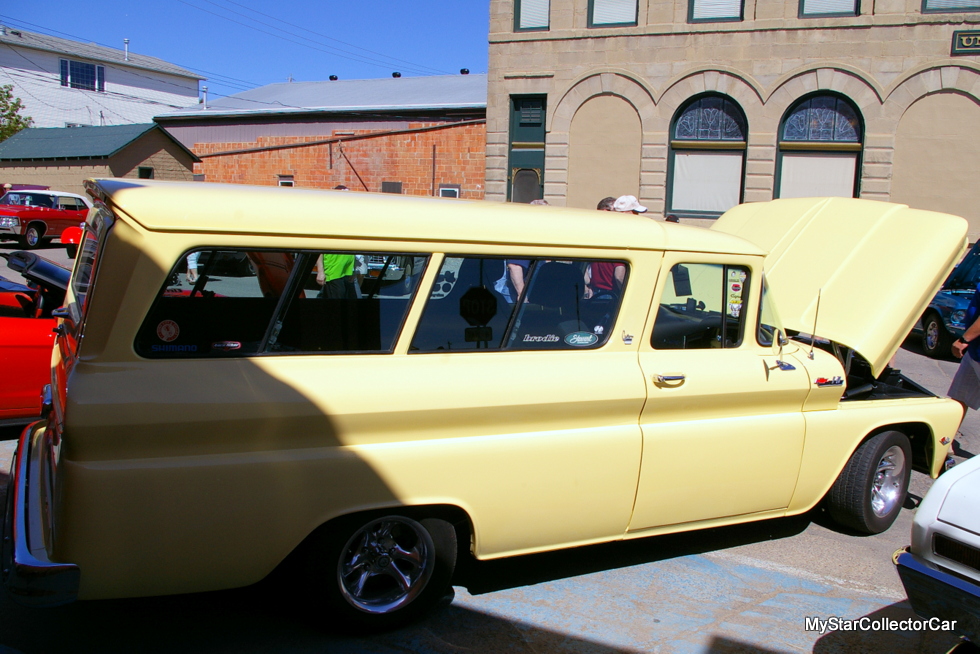 Owners Sharon and Jeff Toffin were the proud owners of this resto mod truck and they had logged plenty of miles in their Suburban. They have already driven the truck from their Alberta, Canada home to California 3 times and plan another trip to San Diego this summer.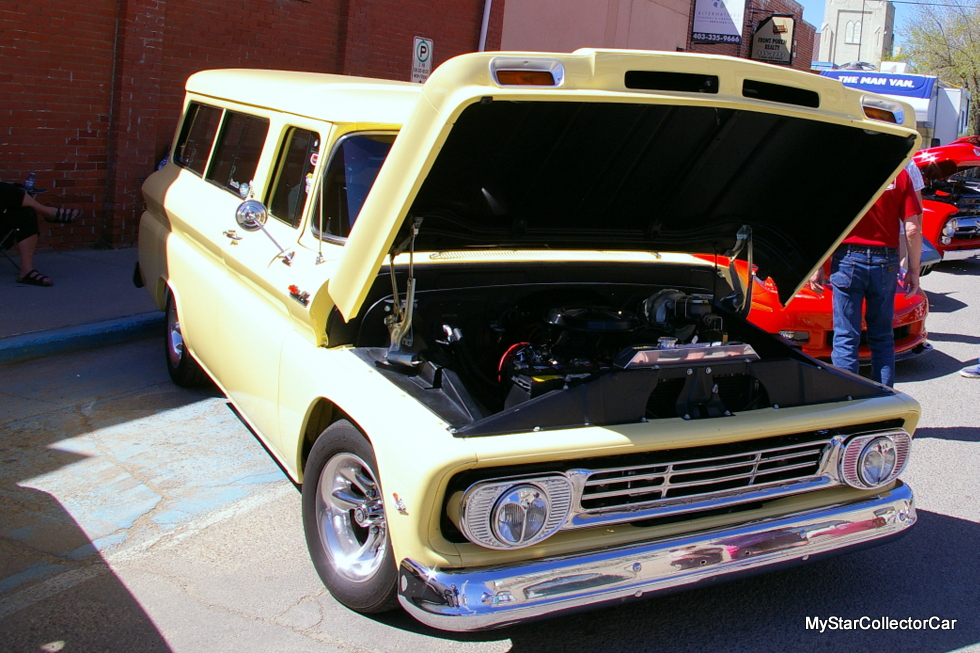 The Toffins' Suburban was originally purchased by the state of Arizona and was used by a branch of their government services. It ended up in Canada with one of Jeff's co-workers and Jeff fell in love with the Suburban the minute he saw it.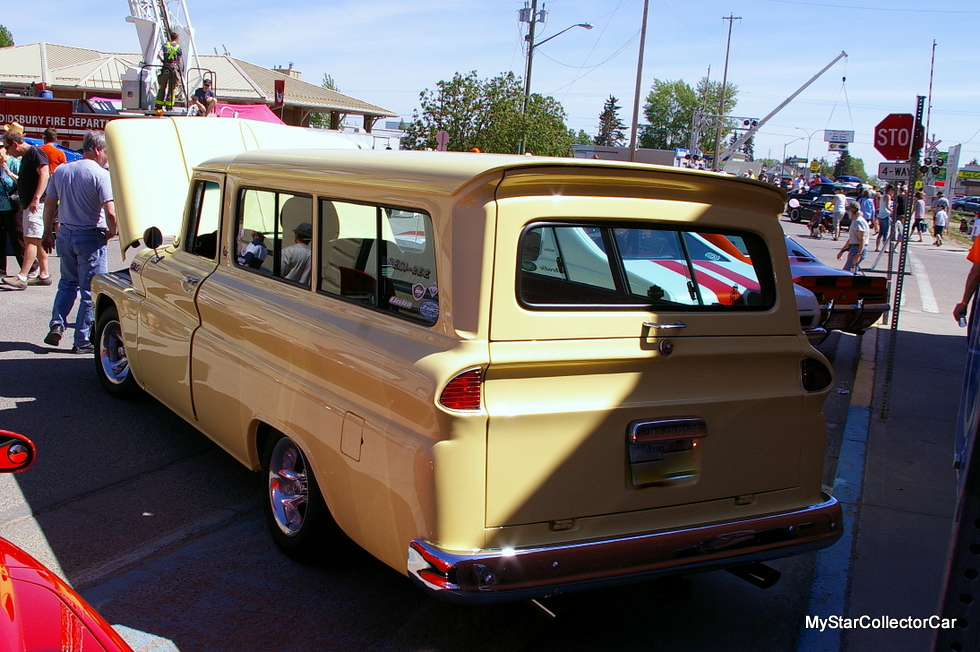 Eventually Jeff was able to convince the former owner to sell the Suburban to him and the truck underwent a two year transformation. Sharon and Jeff have owned it for about 10 years and the truck has undergone a transformation since they became owners of the Suburban.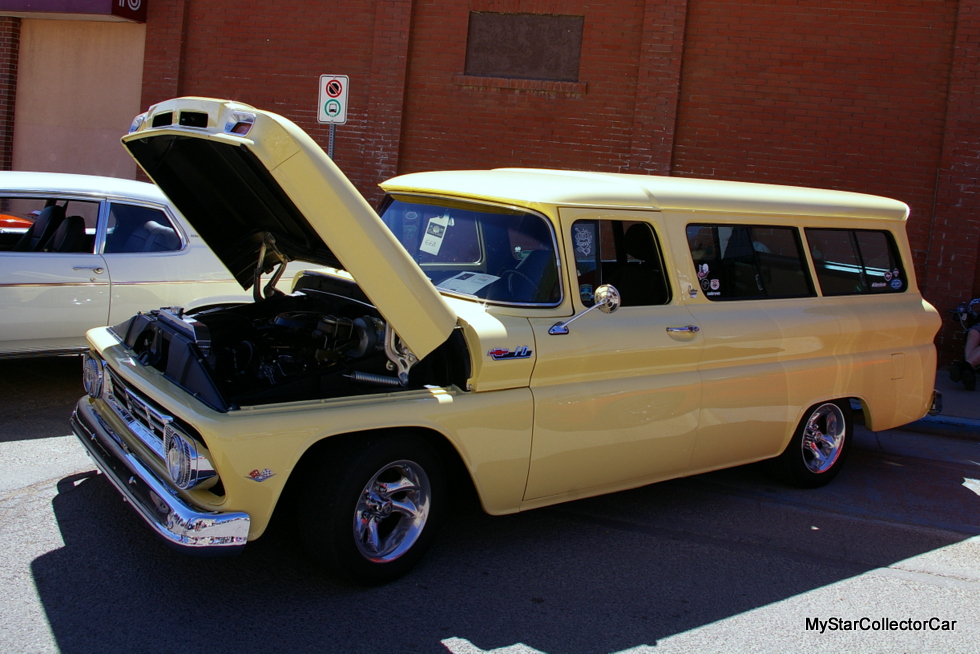 The Suburban now sports a 350 horsepower Chevy small block backed up by a 700 R4 transmission and delivers solid performance for the Toffins. The truck has been very reliable on the road and Jeff could only recall a minor issue with the starter over all those miles.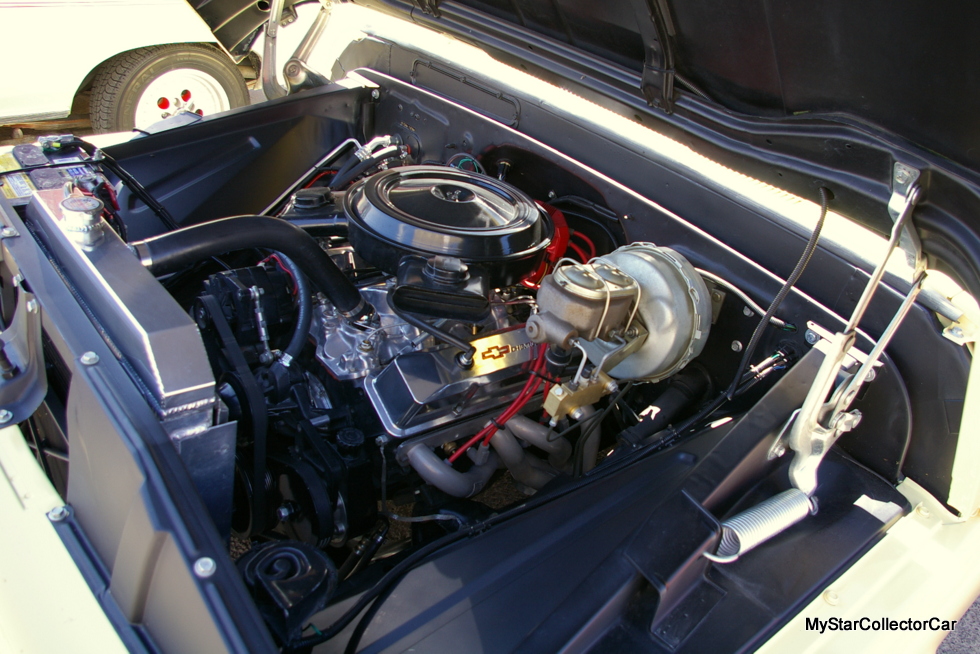 They were stuck at a standstill in heavy traffic because of major accident on an interstate and the starter locked up when Jeff went to fire up the Suburban. He put up the hood because the truck was too old to have four way flashers (later added by Jeff after this incident) and heard a noise under his truck about five minutes later.
The noise was a guy hooking up a rope to the truck's front end so he could tow the Suburban out of harm's way on the busy freeway.
The Toffins had a bench seat in their Suburban for many years until Jeff upgraded to 2008 Chevy truck seats for comfort and safety reasons. Jeff was a paramedic who has witnessed too many collisions where seatbelts have saved lives so he added the modern seats because of their self-contained seat belt assemblies and high head rests for whiplash protection.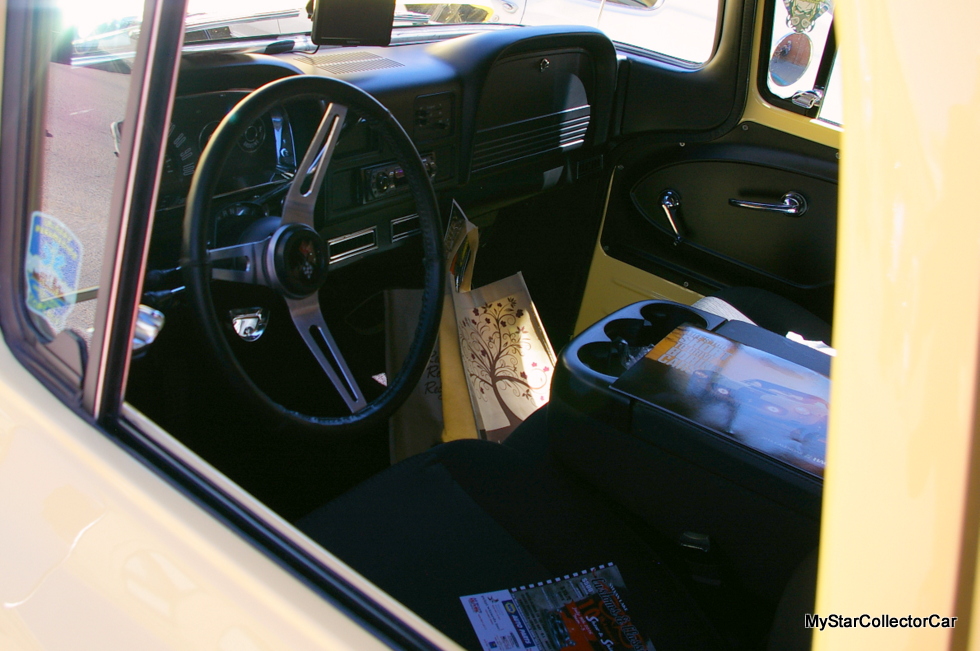 Sharon picked the color for the Suburban from a modern list of GM colors and her choice helped the Suburban become a pinup model on a paint supply calendar.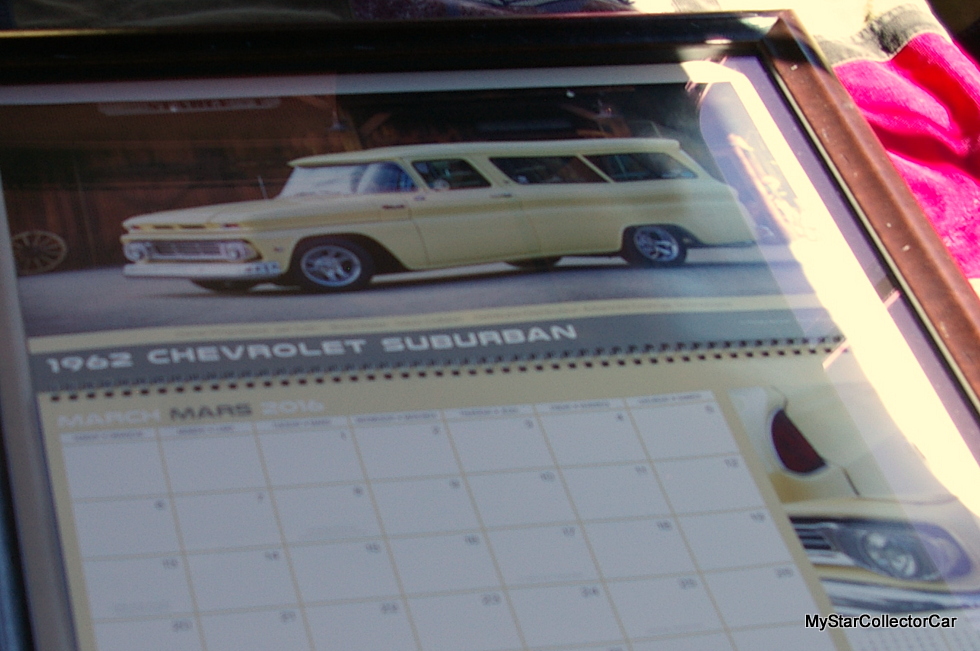 The overall modifications have made the Suburban a very strong road machine that Jeff calls a "cruiser not a racer". He added; "We don't camp in it-we sleep in it". The Suburban is currently undergoing an upgrade in its rear quarters for added sleeping comfort on the road.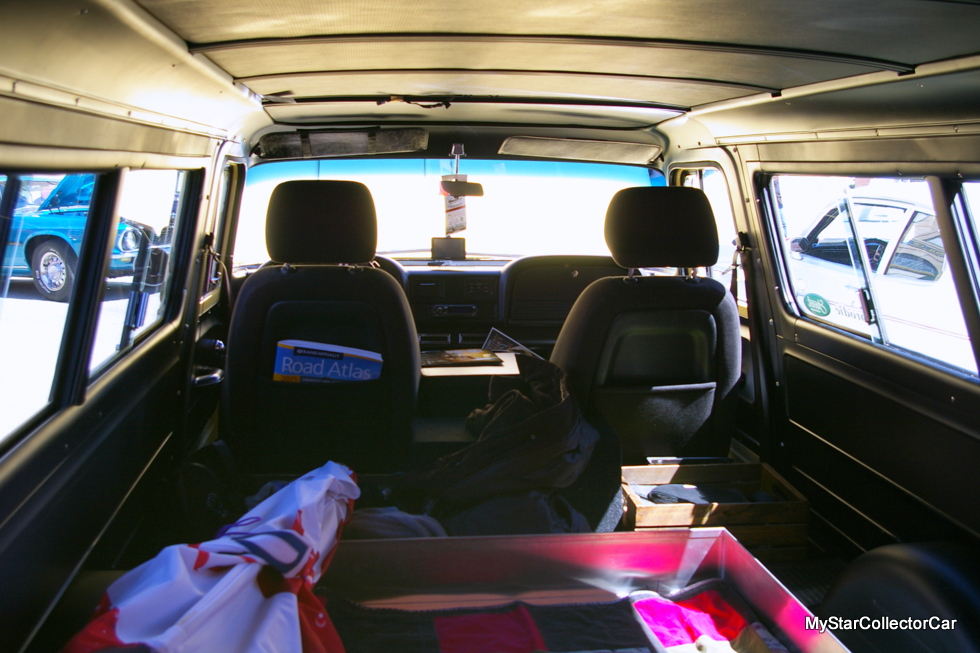 'We were lucky to find Sharon and Jeff parked with their Suburban because it was clear the truck spends most of its summer in motion on the road with them.'
Jim Sutherland
CLICK HERE to Like us on Facebook
CLICK HERE to Follow us on Twitter
CLICK HERE to Follow us on Pinterest
Please re-post this if you like this article.