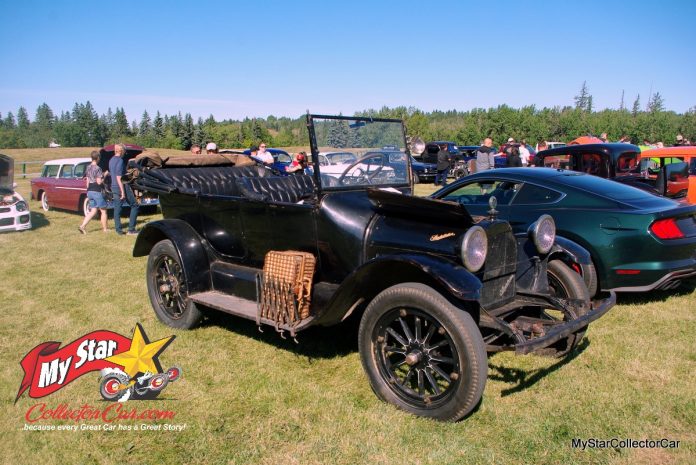 Cars from the early 20th century see very limited road time because they are so outdated mechanically, but there are a few examples of 100-year-old cars that still have daily jobs.
This 1915 Studebaker is the only 107-year-old daily driver on the planet.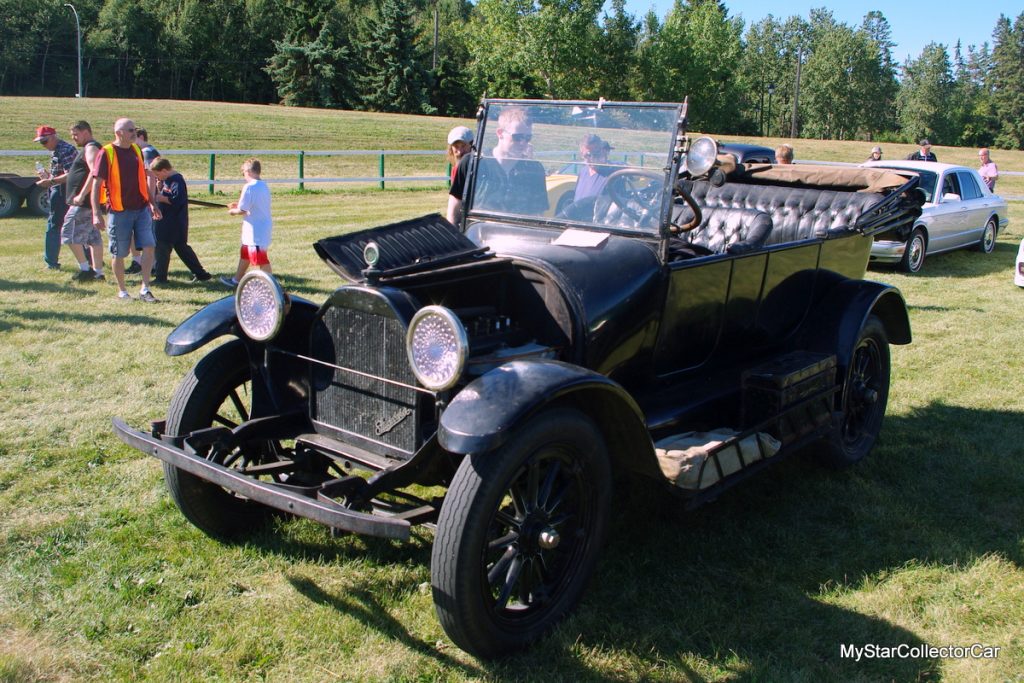 Pat McKenna is the proud owner of this classic and he believes it's the oldest surviving, registered, Canadian-built Studebaker on the planet. Pat said he's owned Studebakers since he was 16, so he was bitten early by the Studey bug–this one was built at the Walkerville, Ontario, Canada plant. Pat believes Studebaker was always a cutting-edge company–that's why this car has a rear transaxle.

Pat found the car after it had been literally "sitting on blocks in a garage". It hadn't run for sixty years but Pat had it running within three weeks. He said he "ran it without changing anything for fifteen years and I only do what I have to", because Frank is definitely an "if it ain't broke–don't fix it" guy.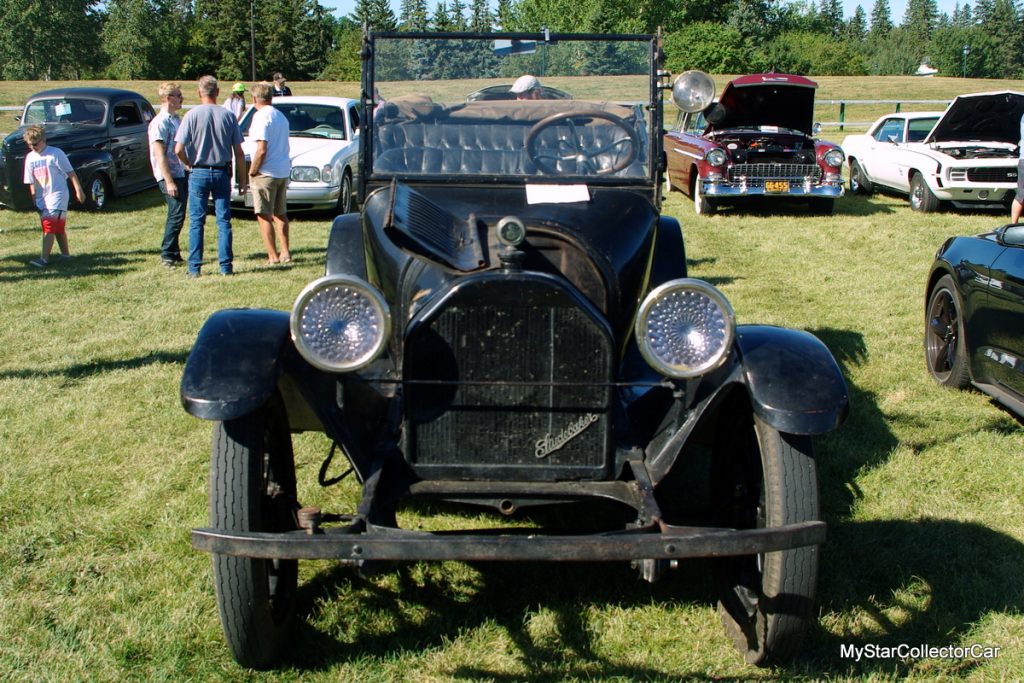 There were very few period-correct options for a 1915 Studebaker, but Pat has added things like special headlight lenses (they turn purple instead of milky) and luggage racks to the car because he said he would have added stuff like that 117 years ago. A buddy contributed a functioning speedometer.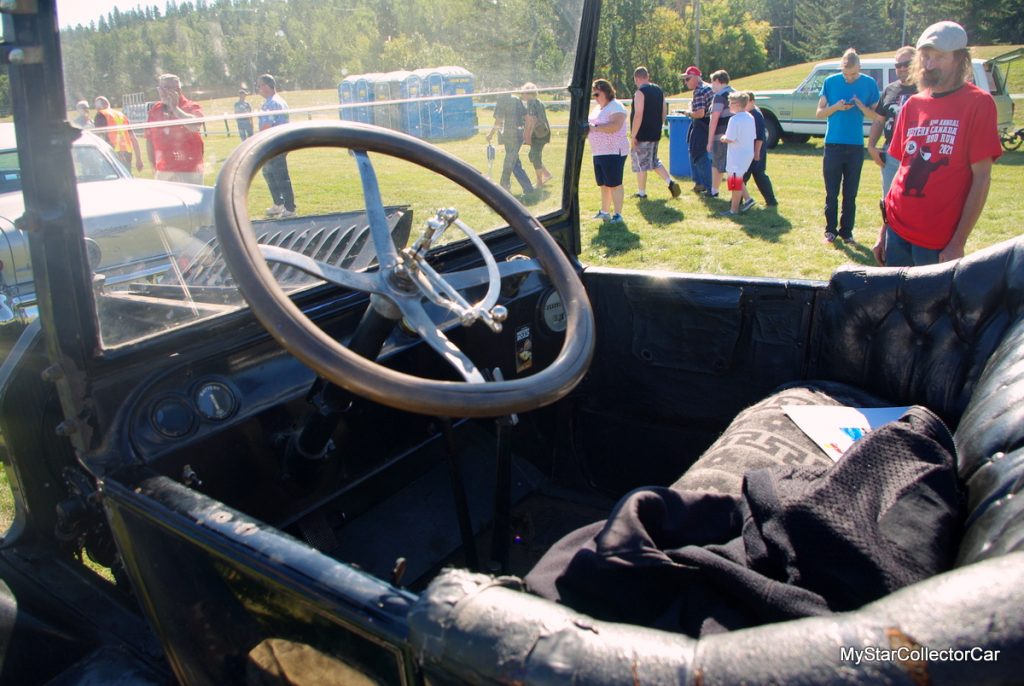 Its simplicity has been the key to success with this ancient Studebaker and it's paid off because Pat has run up 10,000 miles on the car. That's a mileage number you rarely–if ever see on cars built during the World War I era. You can even gas up the car from the driver's seat because the filler is on the passenger's side of the dash.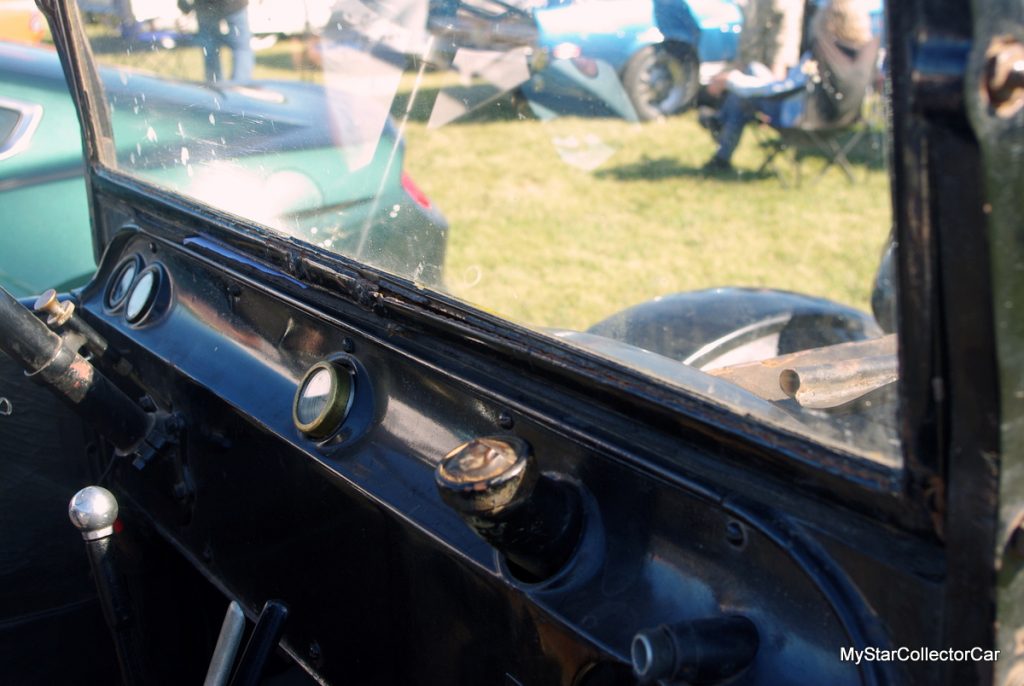 The miles have been mostly kind to the Studebaker, but Pat admits he's had a few close calls. A woman cut him off at an intersection, so he had to perform some miraculous stunt driving to avoid a collision after she vastly overestimated the stopping power of rear-only mechanical brakes.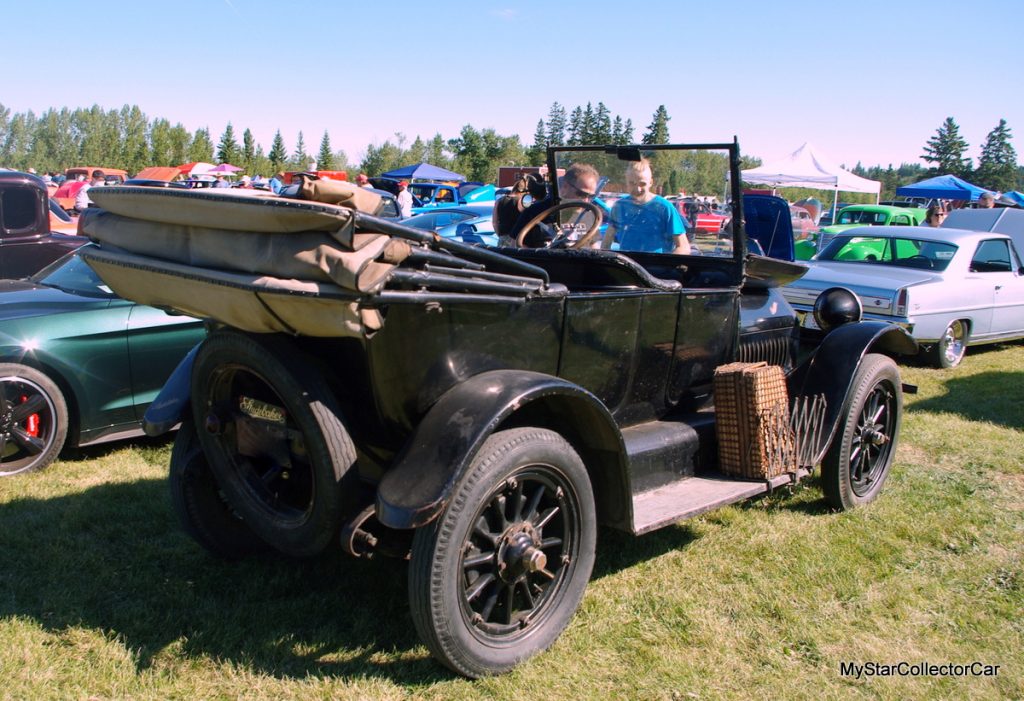 Nevertheless, Pat treats this 1915 Studebaker as a "jump in and go downtown" car so he drives it everywhere. Bear in mind, Pat lives in a major western Canadian city of well over a million people so this isn't a small village jaunt to the store.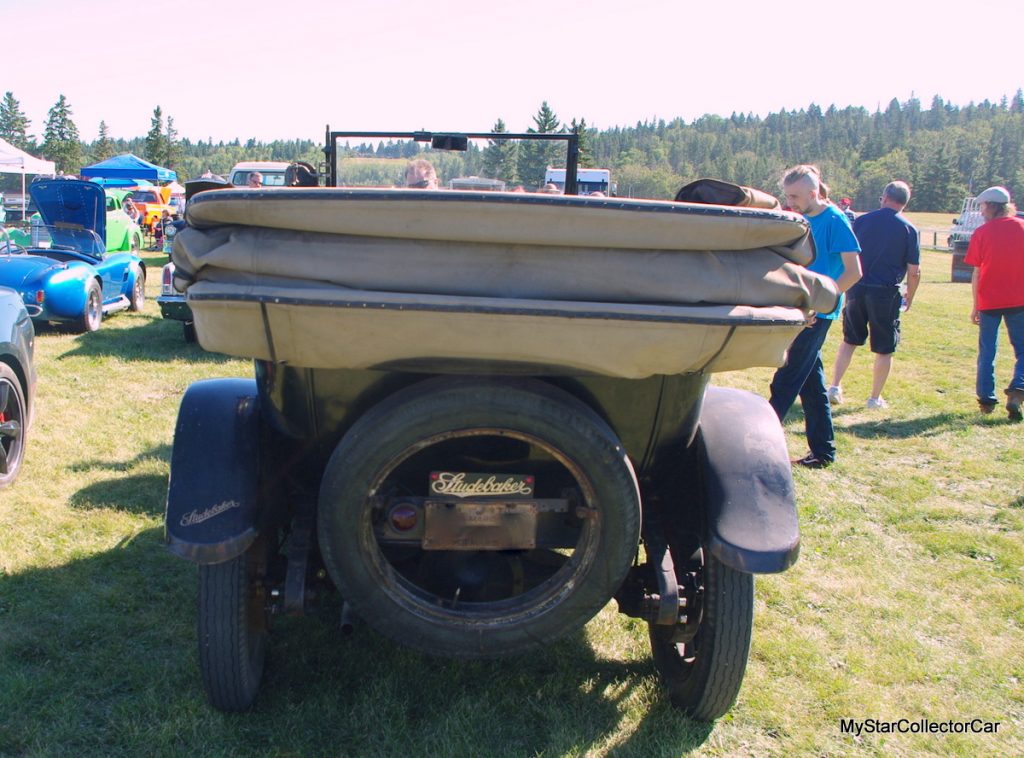 Pat is definitely not afraid of the open road, so he taken this car on some significant road trips–one was a 190-mile trip from Calgary to Edmonton, Alberta, Canada. The Studebaker performed like a champ on that run at a respectable 40 miles per hour.
He calls this car the "Smile Machine" and Pat is generous with the old Studebaker because he'll offer a ride to anyone who shows interest in it. He's particularly happy to give older people a tour in the car because it takes them back to such an early era in automotive history.
By: Jerry Sutherland
Jerry Sutherland is a veteran automotive writer with a primary focus on the collector car hobby. His work has been published in many outlets and publications, including the National Post, Calgary Herald, Edmonton Journal, Ottawa Citizen, Montreal Gazette, Saskatoon StarPhoenix, Regina Leader-Post, Vancouver Sun and The Truth About Cars. He is also a regular contributor to Auto Roundup Publications.
Please re-post this if you like this article.