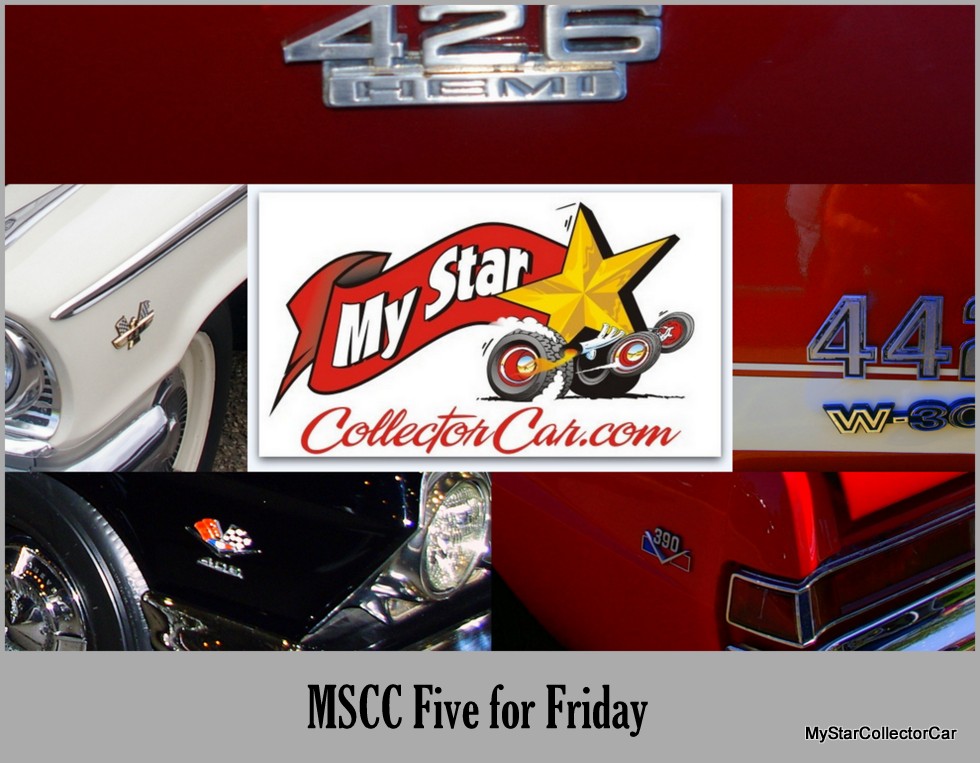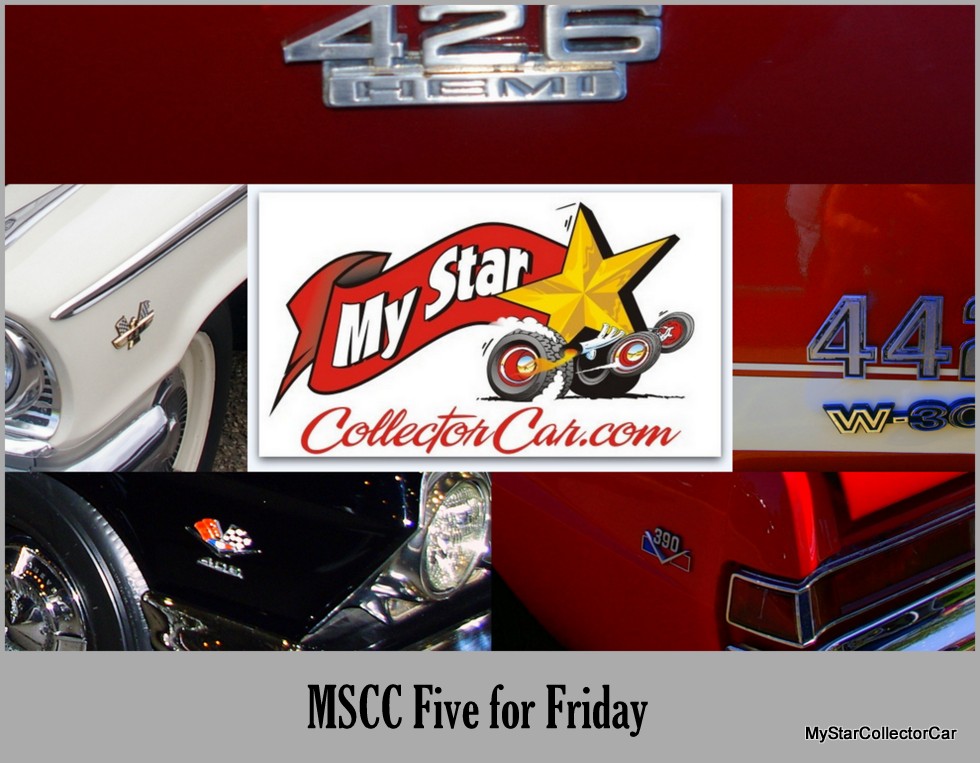 There is little doubt the 1960s were a golden era for muscle cars.
The 1950s had their own place in the sun for muscle cars but the term is really associated with the 1960s and early 70s because Detroit was in a flat-out horsepower war that began at the track.
It ended on the street and what you had on your fender defined you as a warrior because these badges were like shields in war and the streets were the battleground so here are five examples of great badges from the golden era of muscle.

The first badge is an example of a motor so legendary it had a song written about it. This is a 409 Chevy badge and if you looked over and saw this number you knew you were in a street fight.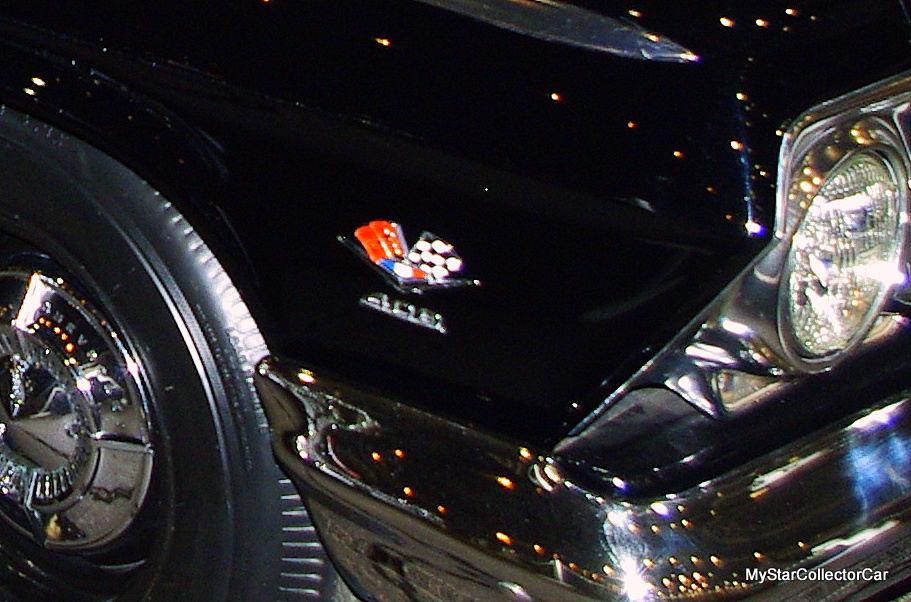 It was a fight that was over fast in most cases.
The second badge shows the same concept applies to the 427 Ford. You wouldn't see a lot of these on the streets but if you did the view would probably be this—disappearing '63 Ford taillights.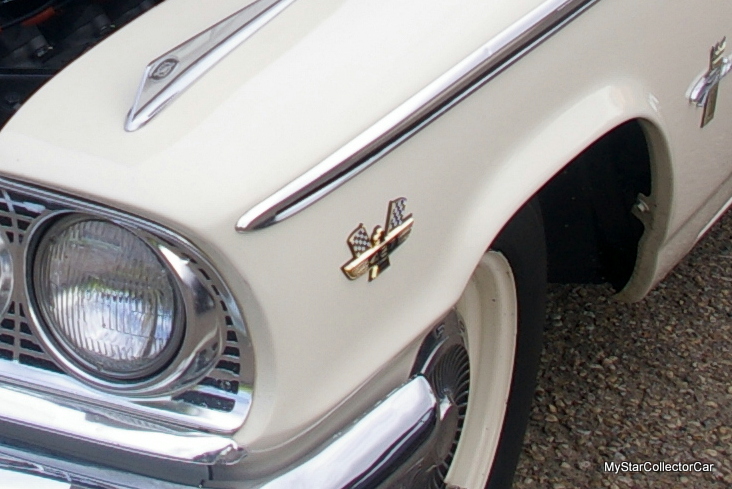 At least the end would be quick and merciful.
The third badge shows there was another brawler on the streets by 1966 and this one was a monster. The 426 Street Hemi crushed a lot of dreams because this was really just a milder version of a racing legend.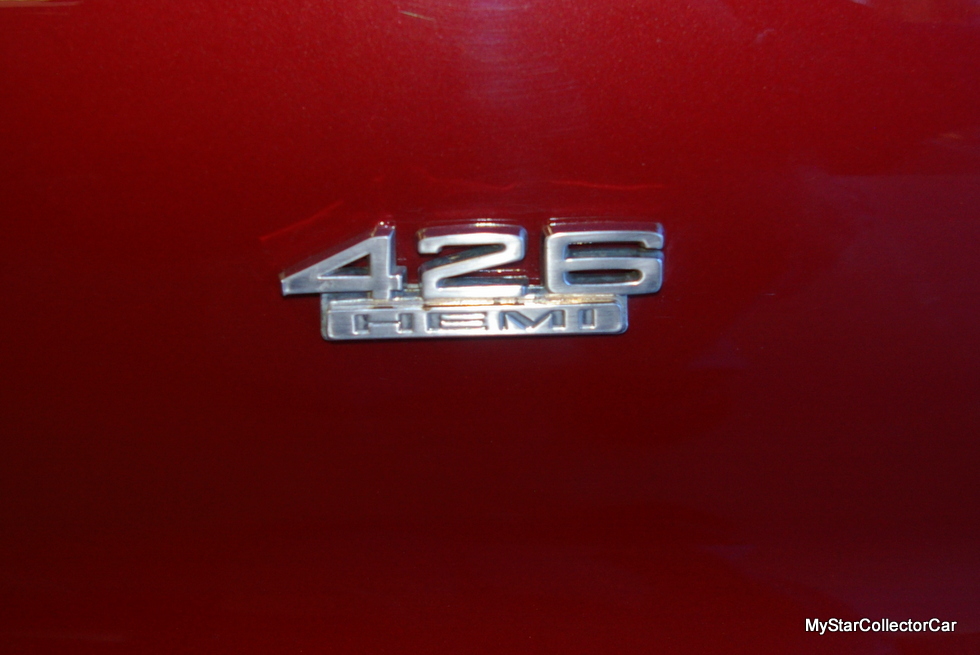 The Elephant was brute force unleashed.
The fourth badge demonstrates how AMC wanted to add to the mayhem so they plunked their 390 engine into the lightweight AMX  and the results were predictable.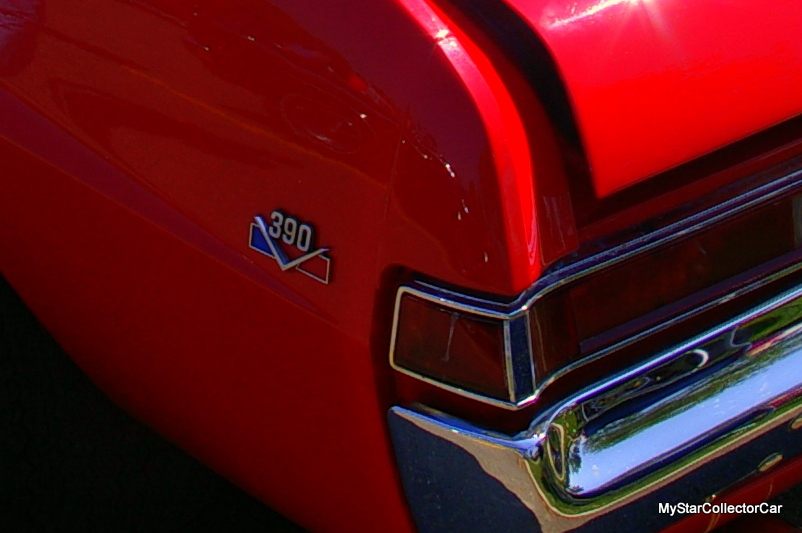 The little two-seater street thug ambushed so many challengers it gave AMC a brand new scary image.
The last badge came late in the golden era of muscle cars—it was the Olds W-30. It started in 1966 and ended with the 455 W-30 in the early 70s.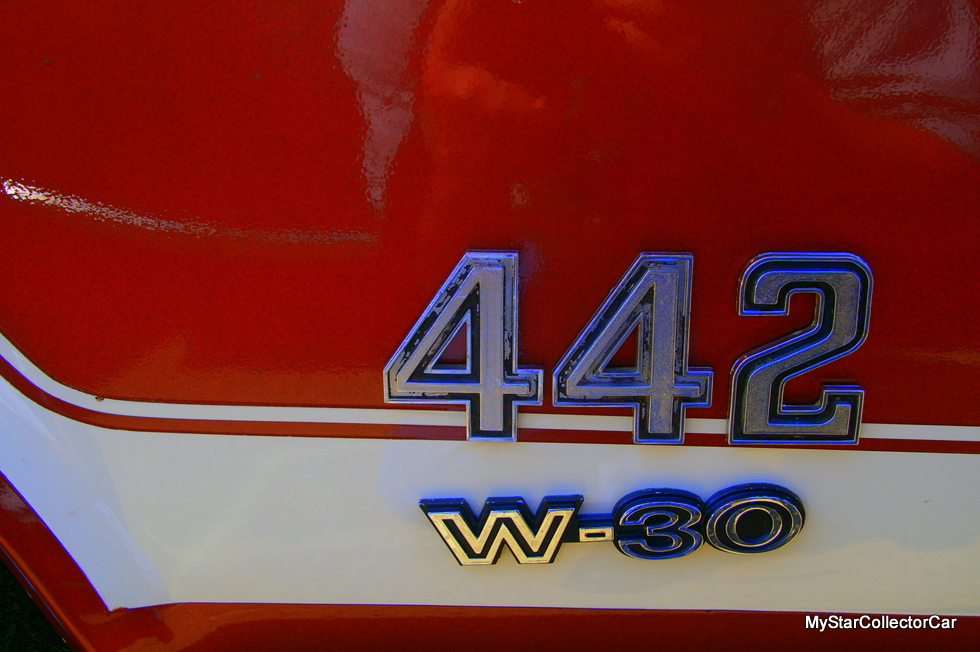 Olds wanted to shake loose from their sedate image—any Olds 4-4-2 do it but the W-30 option delivered the final blow to Oldsmobile's mild image.
Five badges defined the golden muscle car era and they all had one thing in common—they were subtle add-ons to a fender until the fury was unleashed on the street.   
By: Jerry Sutherland
Jerry Sutherland is a veteran automotive writer with a primary focus on the collector car hobby. His work has been published in many outlets and publications, including the National Post, Calgary Herald, Edmonton Journal, Ottawa Citizen, Montreal Gazette, Saskatoon StarPhoenix, Regina Leader-Post,  Vancouver Sun and The Truth About Cars. He is also a regular contributor to Auto Roundup Publications.
Please re-post this if you like this article.