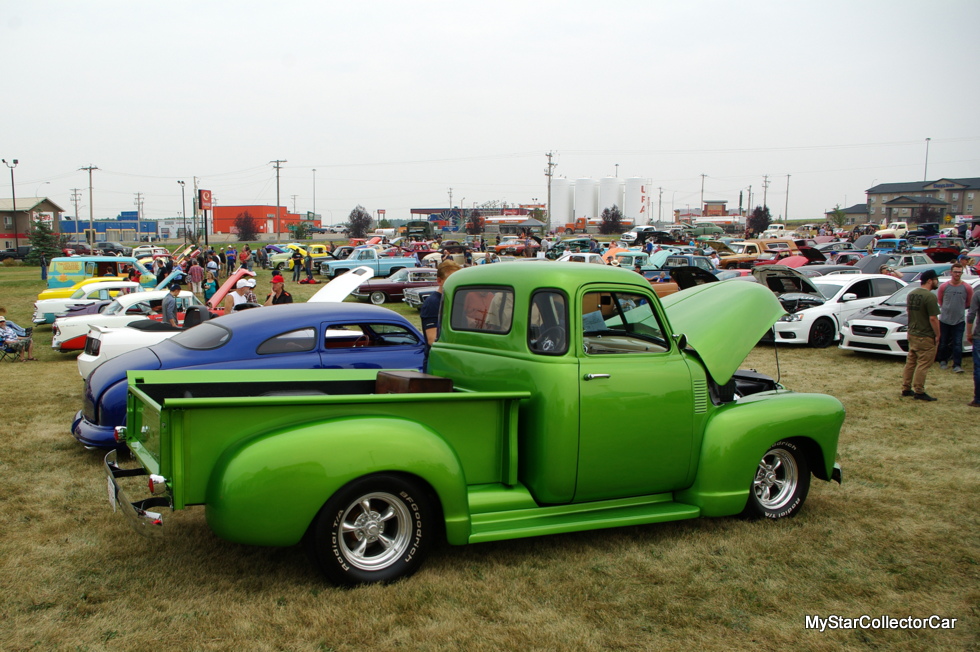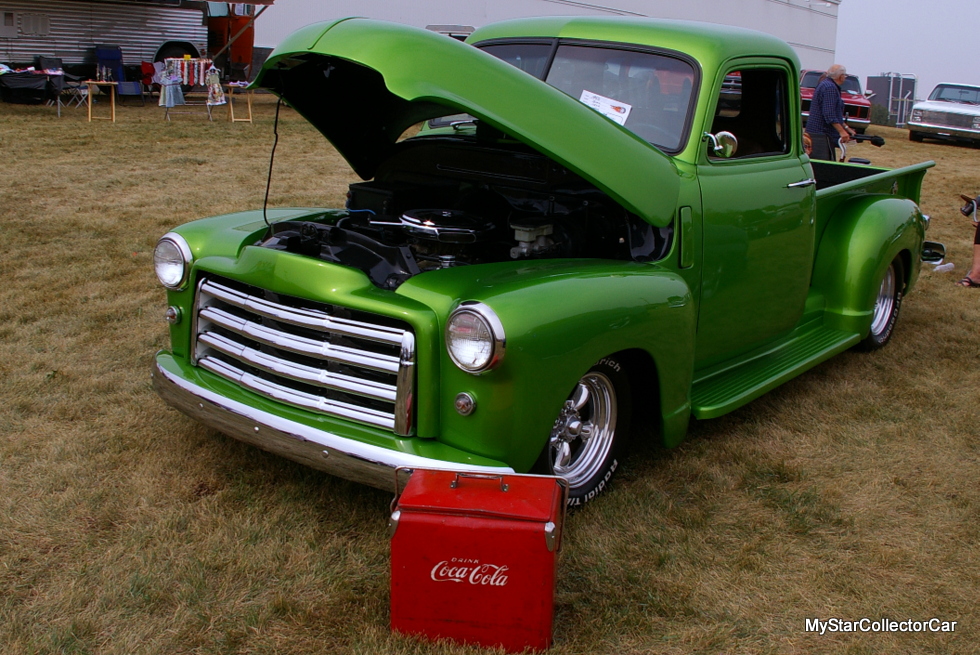 Dave and Bernice Boucher had a great reason to buy a 1950 GMC 1500: Bernice owned a vintage GMC pickup truck and her ex-husband sold it at a discount.
MyStarCollectorCar can readily understand why the guy was an ex-husband.
However, the second time was a charm for Bernice when it came to both husband and classic GMC choices because they are a home run for her.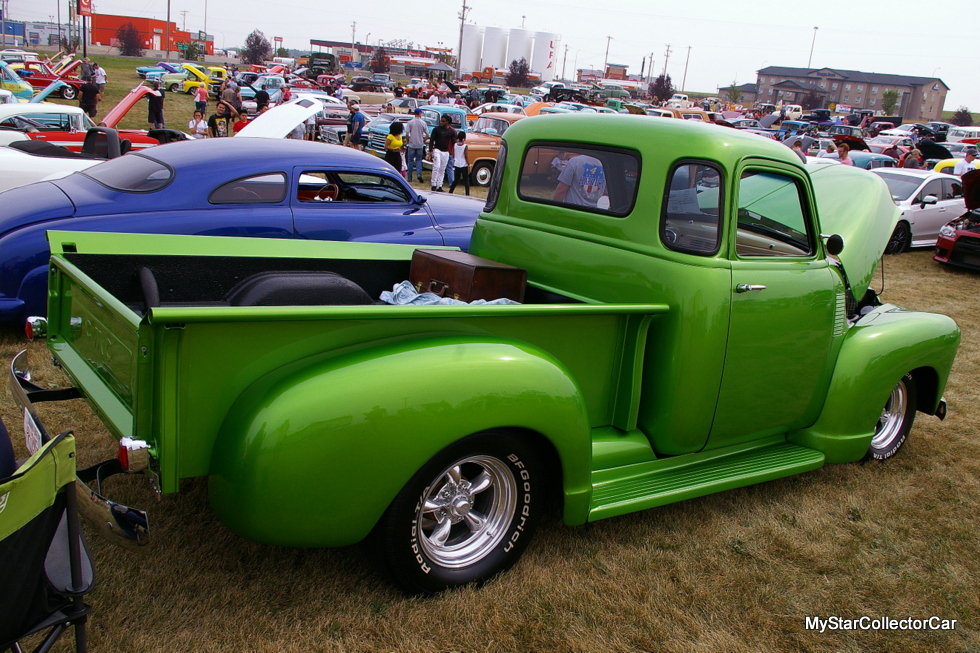 Dave and Bernice rescued a 1950 GMC from exile in a raspberry patch in 2007. The truck already had a long history as a resto mod with its former owners that went back to the early 1970s.
The GMC was "half-55 Chevy" in Dave's words because it had a 265 cubic inch small block V-8 and three-on-the-floor manual transmission transplanted from the '55.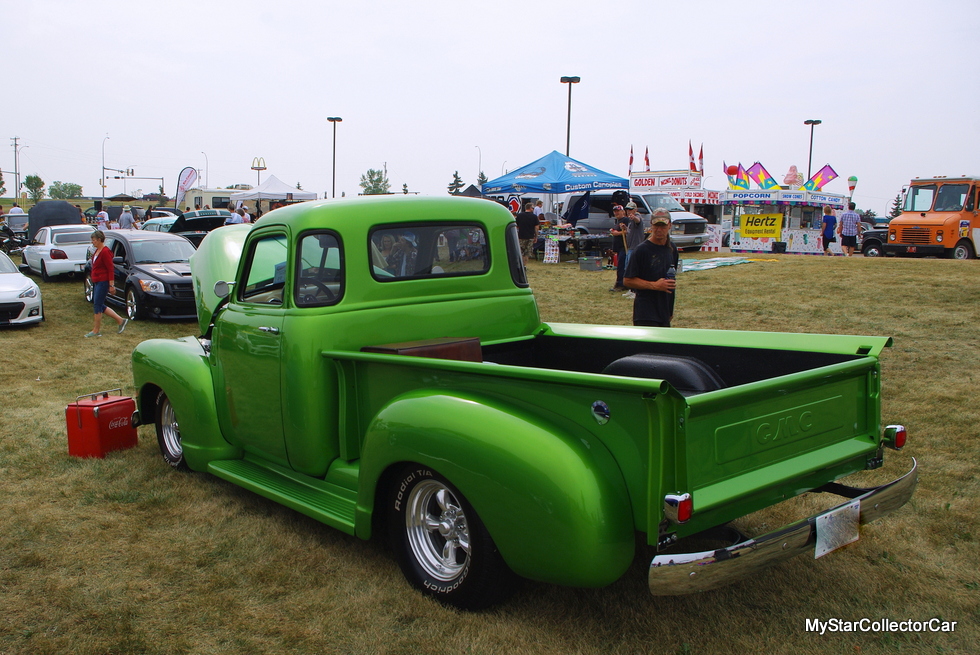 The previous owners did the interior and eventually drove the truck across Canada to the wife's East Coast home.  The truck was parked in 1982 and sat in raspberry patch confinement until 2007 when Dave and Bernice became its new owners.

Dave had big plans for the GMC and wanted to build the truck well past its former glory as a resto mod. Dave wanted to cobble together a custom truck with parts borrowed from a variety of sources- an old school approach in many ways.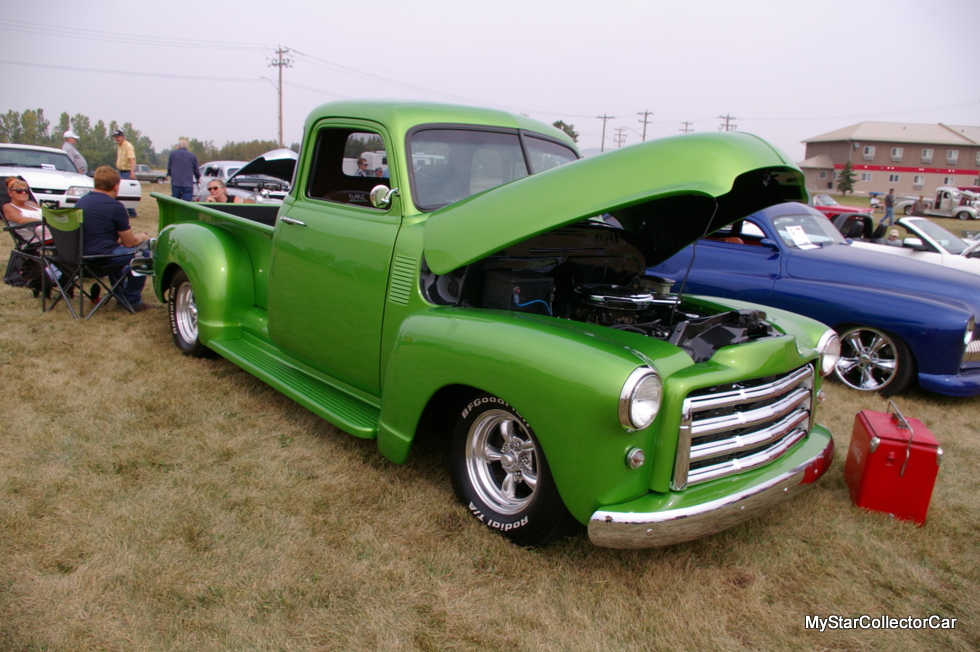 The process was long and took 5 years of weekends from start to finish for Dave. Dave is an auto body craftsman by trade and used his spare time to work on the GMC.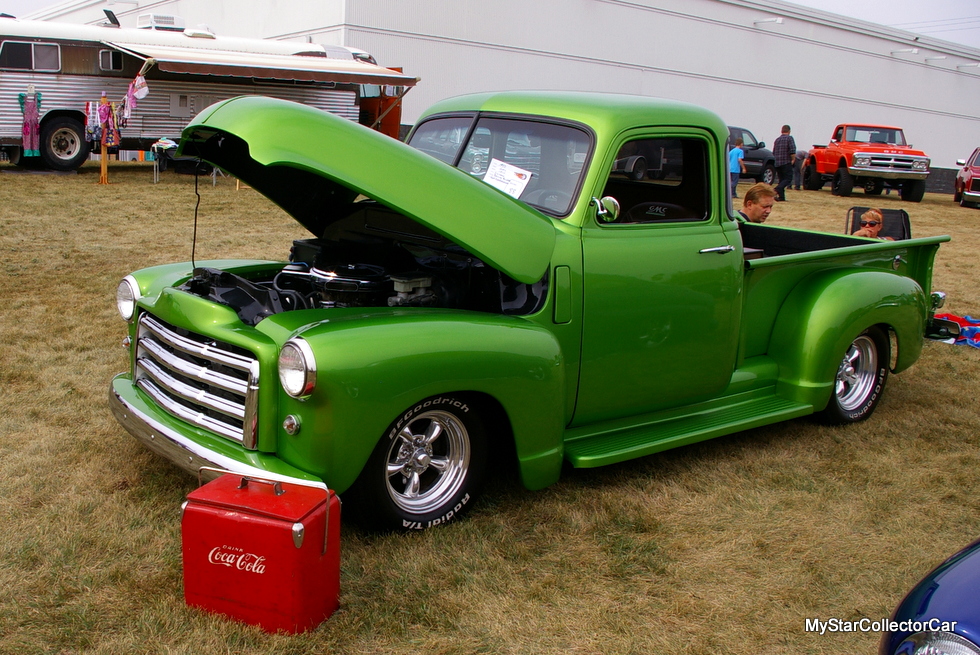 Dave had plenty of time to formulate a game plan for the project, plus he had a good friend who owned a wrecking yard so he was able to use a variety of vehicles to move forward with the project.
The donors included 80s-era Chevy S-10 pickups and an '85 Blazer in the resto mod process for the 1950 GMC. The donor trucks were cut up and used in the project by Dave and required his expertise to make them into a good fit.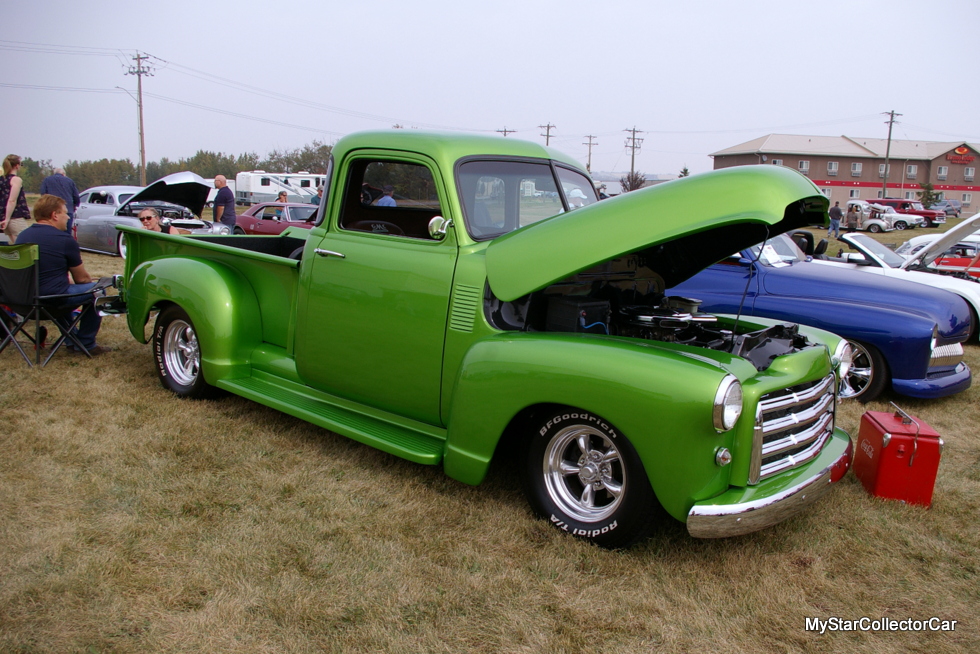 An S-10 frame was used and Dave was able to use wooden shims to make a perfect fit. The temporary wooden shims were eventually replaced by permanent metal shims when the GMC's cab and front fenders were fitted to the S-10 frame.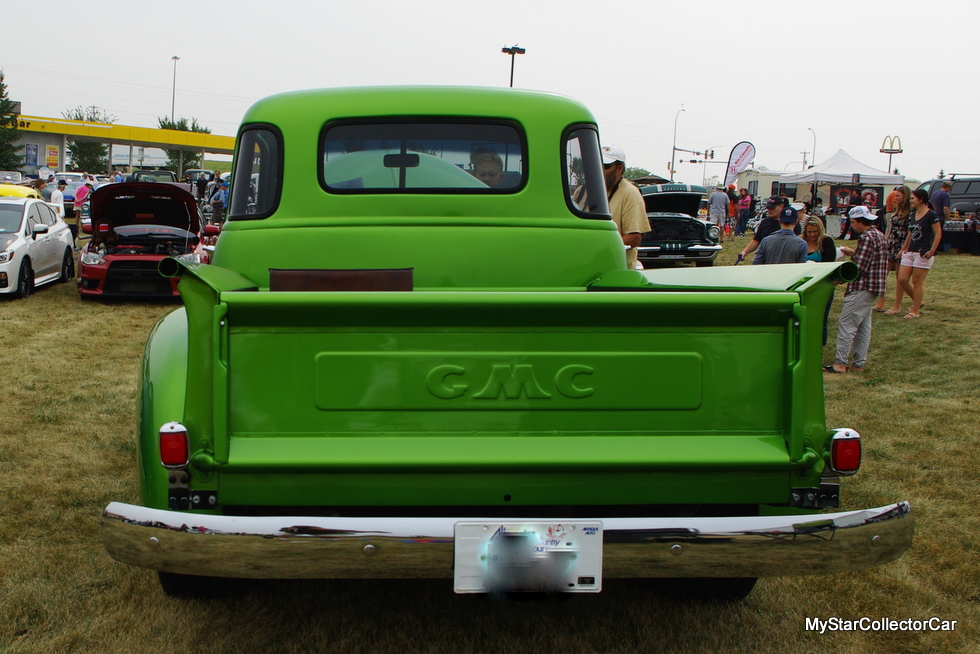 The steering column and brake booster were donated by the S-10, but the steering shaft was donated by a 1971 Road Runner, while the front disc brake system used to be found on a 2002 Chevy Blazer.
The engine in the 68-year-old GMC is now a 350 Chevy crate engine that delivers plenty of punch on the road.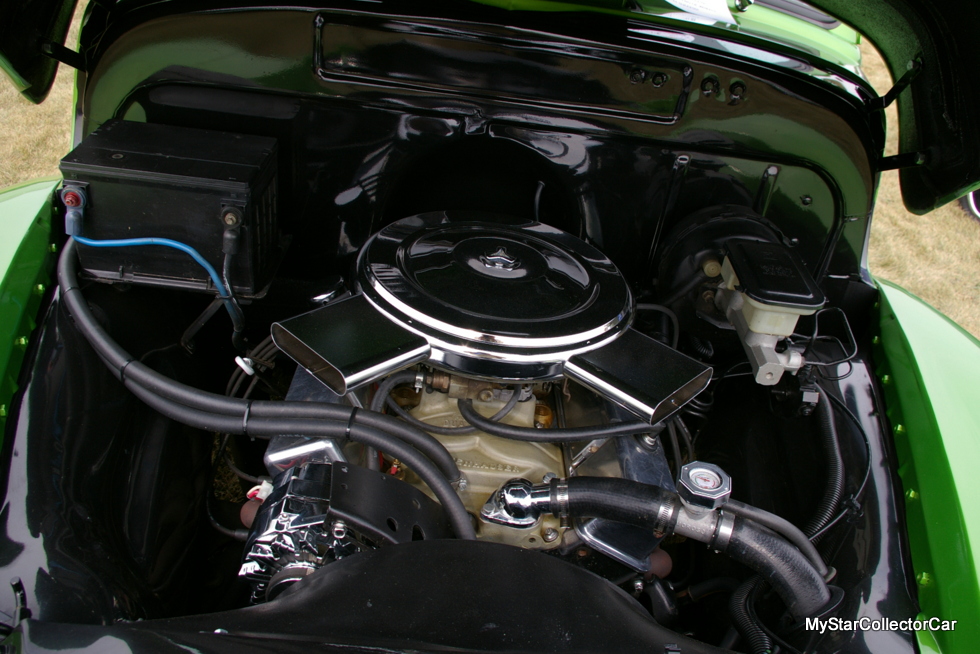 The radiator in the GMC was borrowed from a 2002 Pontiac Trans Am and has been a solid performer in the cooling department. A Toyota transmission cooler was added to the rad.
The interior has been upgraded and includes a set of custom-covered Dodge van seats that are lower and provide better rear vision, according to Dave.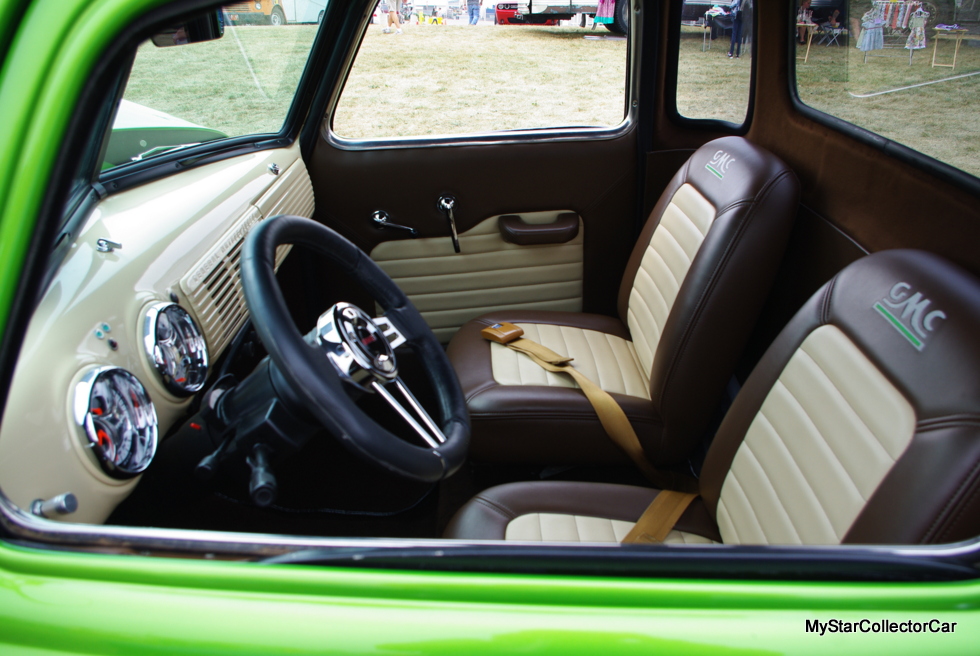 The GMC did not have its factory vent windows when it was purchased from the previous owners and Dave decided to stay on that same page when he made his changes. The truck has a better wind seal without the vent windows and Dave drives it at 21st century speeds.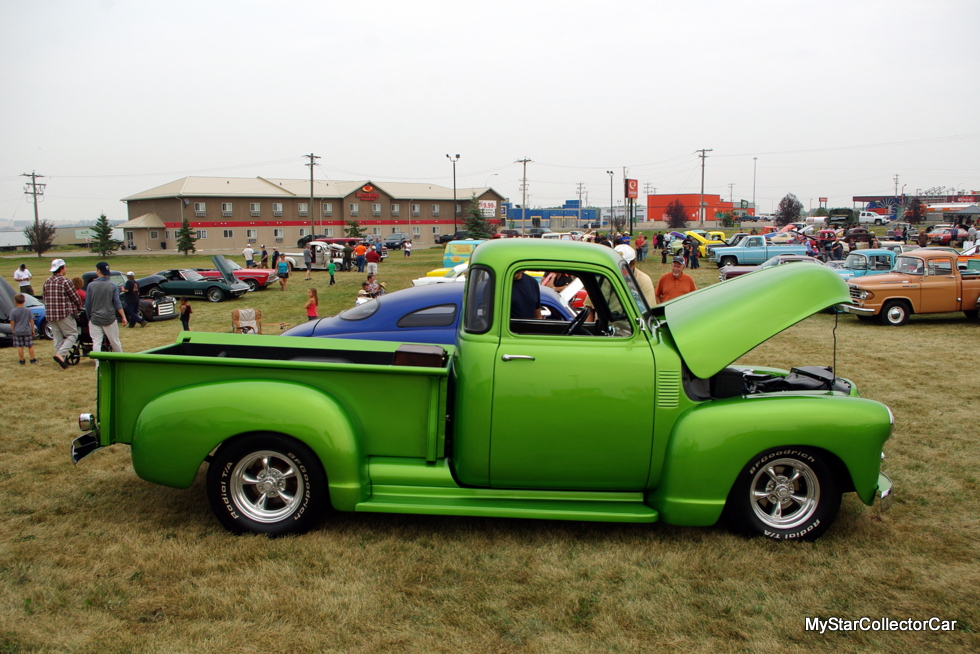 The GMC pickup has now been on the road for several years, but the improvement process is an ongoing one for Dave because the truck now sports a front pan fashioned from a 2015 vehicle and a hood support rod donated by a 2009 Challenger.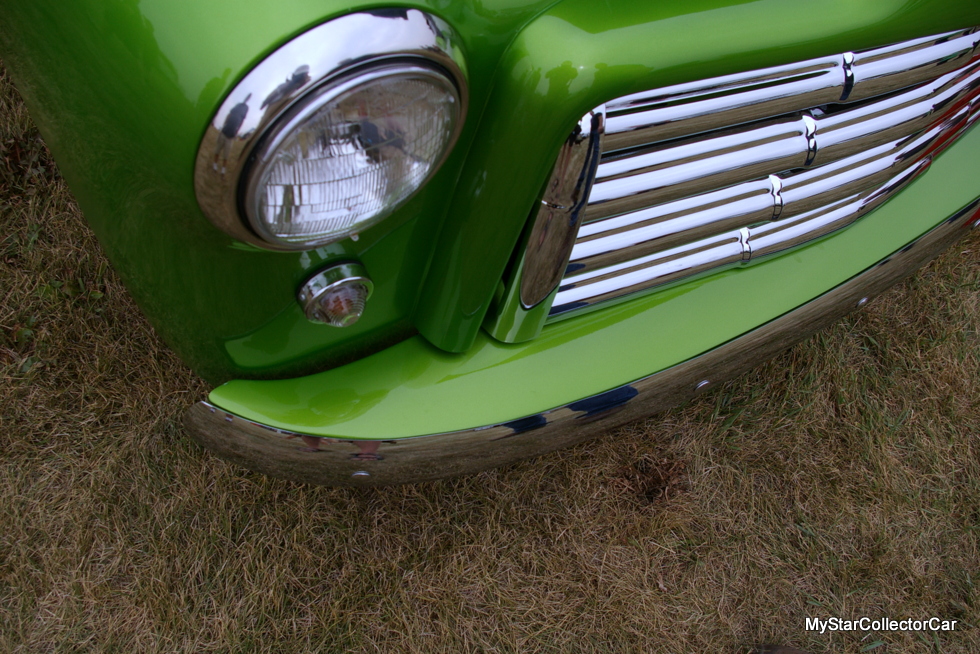 Dave's project is ample proof that an old school build borrows from many sources-especially when a friend owns a wrecking yard.        
BY: Jim Sutherland
Jim Sutherland is a veteran automotive writer whose work has been published by many major print and online publications. The list includes Calgary Herald, The Truth About Cars, Red Deer Advocate, RPM Magazine, Edmonton Journal, Montreal Gazette, Windsor Star, Vancouver Province, and Post Media Wheels Section.