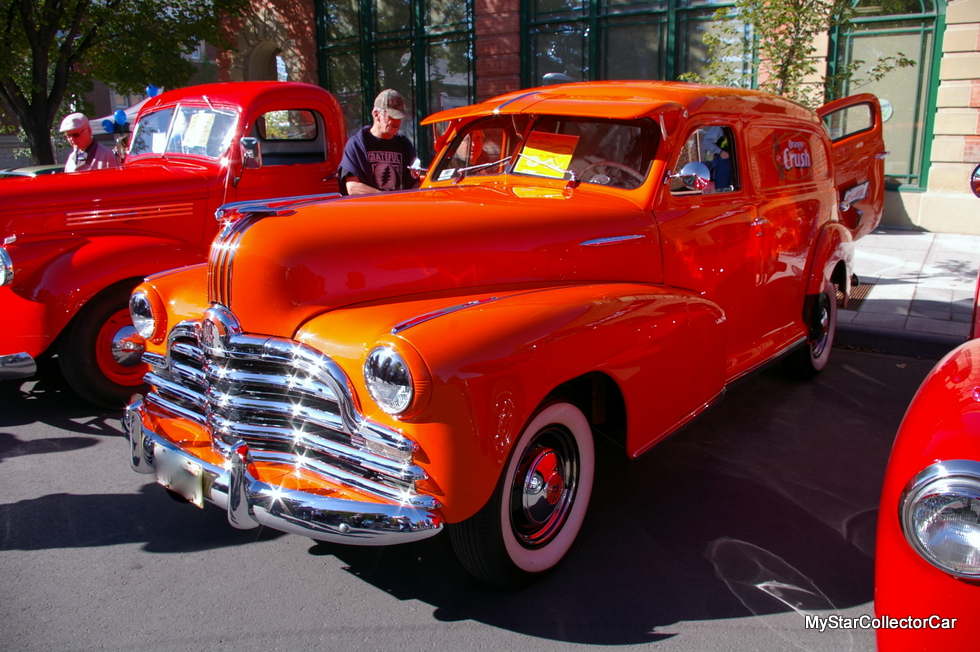 A bright orange 1947 Pontiac Fleetleader panel delivery caught our attention in a big way at a car show.
The Orange Crush logo on the side of the vehicle also stood out in a crowd for us at MyStarCollectorCar.
Owner Alex Lacik was the right guy to become the Pontiac's latest owner because he wanted to restore the Poncho delivery van back to its original glory.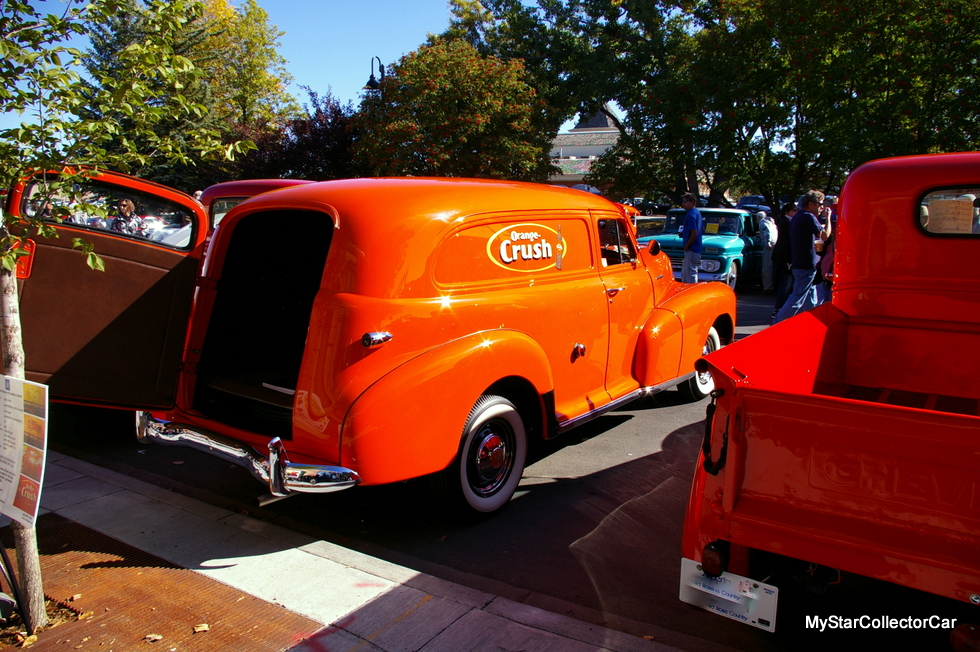 A 1947 Pontiac Fleetleader is a unique vehicle because most of these Ponchos were used for commercial purposes and served duty as businesses that ranged from delivery to professional trades like electricians or plumbers.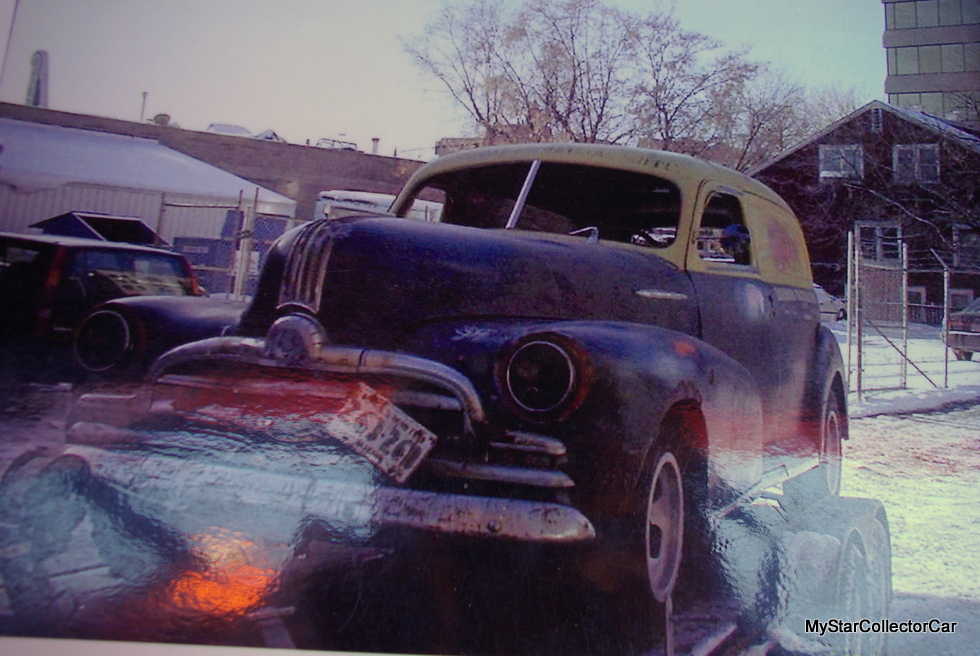 This Pontiac Fleetleader was used for two businesses during its time on the road. The 71-year-old panel delivery's history was uncovered after Alex made the decision to restore the Pontiac.

The Fleetleader underwent its initial sanding and the original Orange Crush sign began to appear on the side of the panel delivery.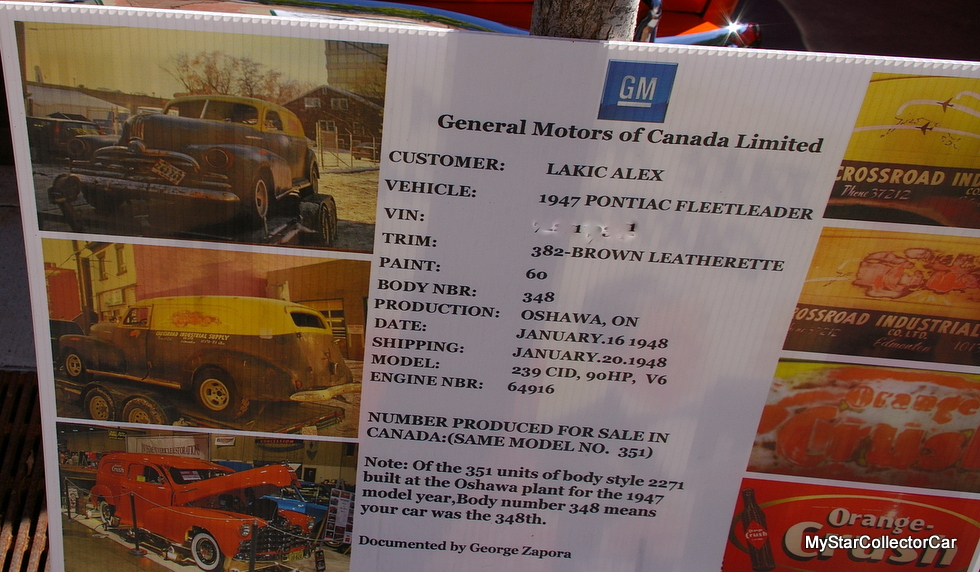 As mentioned earlier, Alex wanted to restore the Pontiac back to its original glory, so he chose the original layer (Orange Crush) on his vehicle.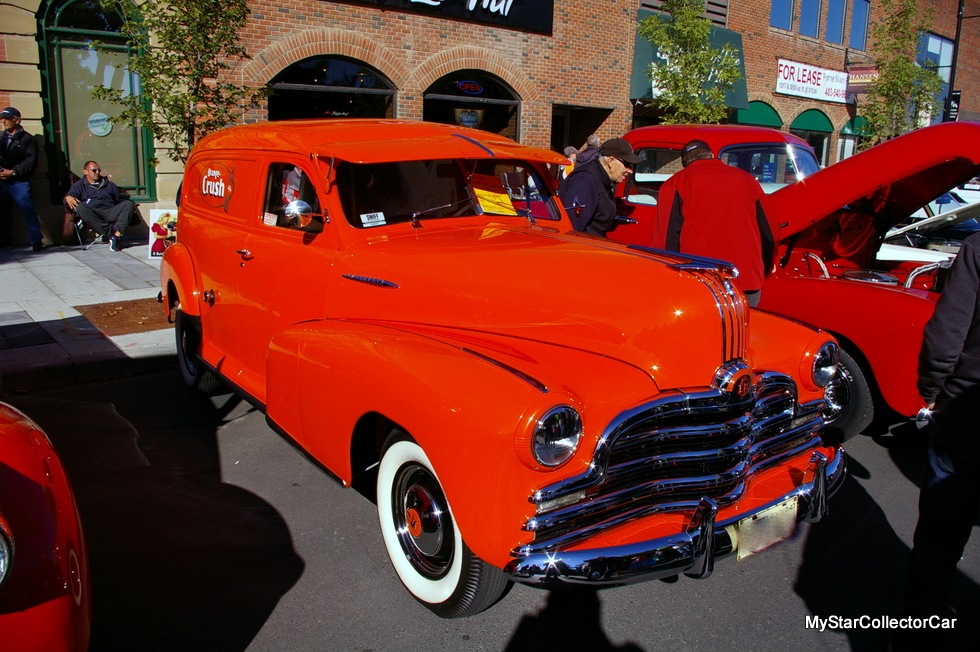 The Pontiac was very rare in its own right and Alex told MyStarCollectorCar that fewer than 360 of these special order Poncho models were built in Canada. An Orange Crush version was a much rarer beast (total number was believed to be 10), so Alex was on the right side of this equation.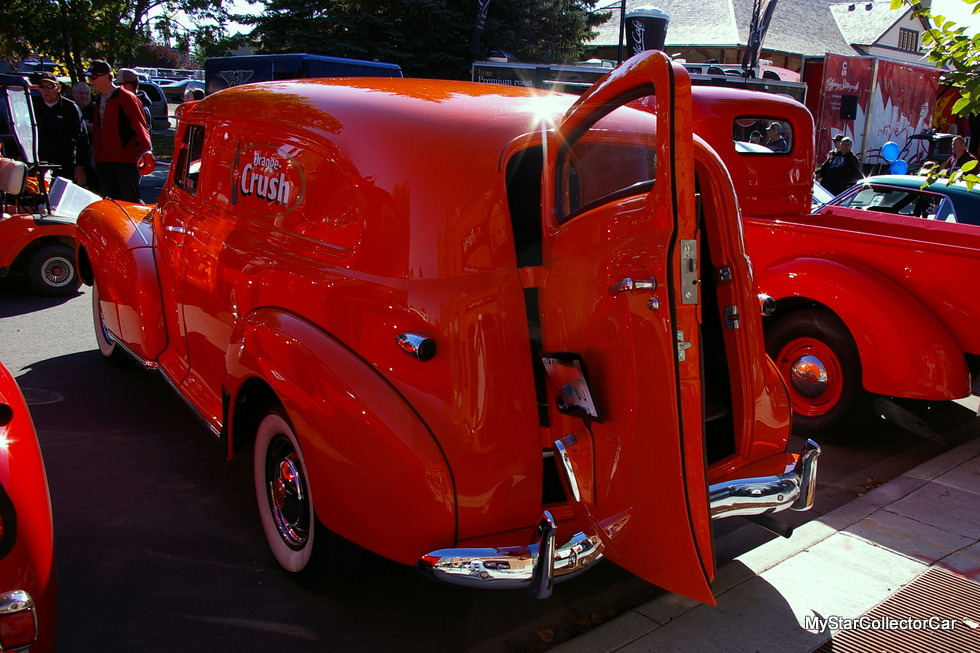 A restoration to original condition is not an easy task under any conditions. A restoration of a limited production vehicle from the distant automotive past is an unbelievably difficult task because a rare vehicle does not have a solid parts supply, so available parts vehicles or aftermarket parts are virtually non-existent.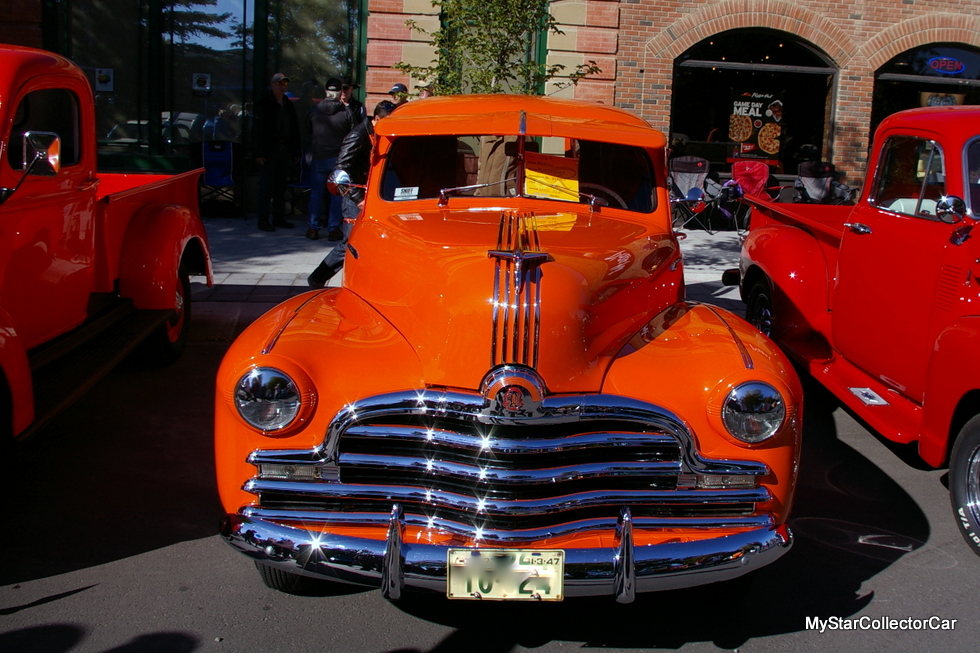 For example, Alex needed a replacement steering wheel for his 71-year-old vehicle and his search was not an easy one. He found very few steering wheels-and most of them required even more repair work than his original one.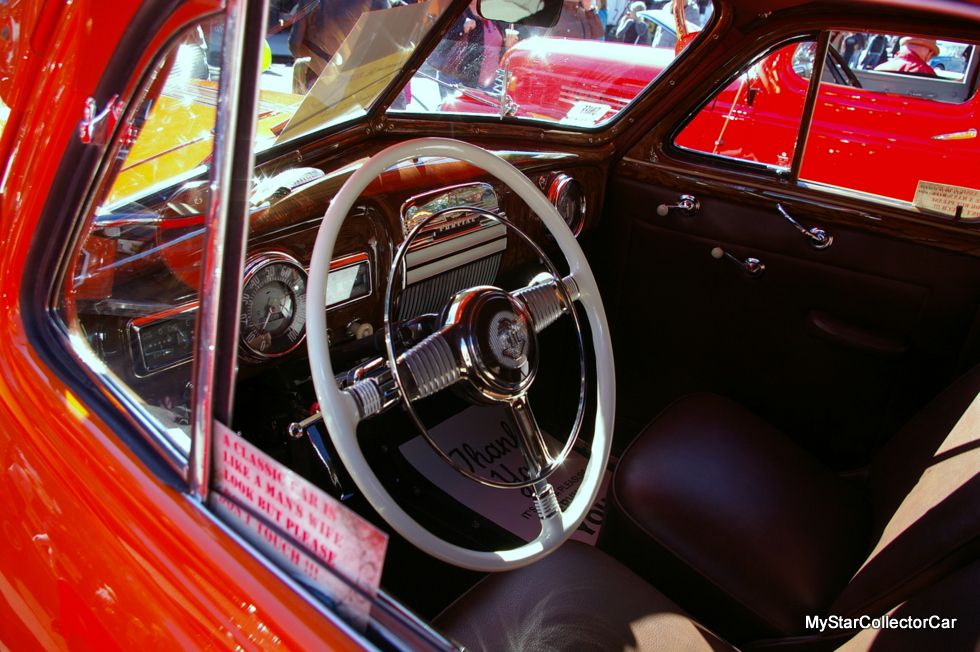 Eventually he was able to locate a steering wheel that suited his needs, but it was a long search.
The power train is original and Alex was able to rebuild it into a solid, dependable performer.
The interior of the Fleetleader was re-upholstered back to its original glory and looks like leather, although Alex wanted his Poncho to mimic the original interior and did not choose leather in the restoration.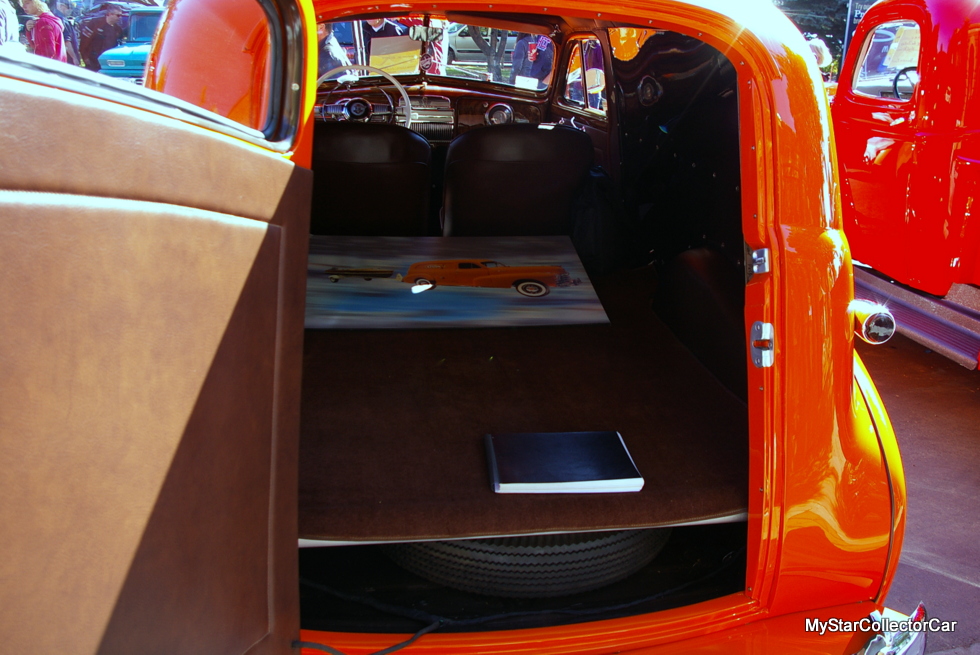 The Pontiac Fleetleader's entire restoration process took about four years from start to finish and now Alex can enjoy time behind the replacement steering wheel of his Poncho.
The attention to original detail extends to the orange highlights in the bright work,  along with the decal on the original oil bath air cleaner on the flattie six-cylinder engine.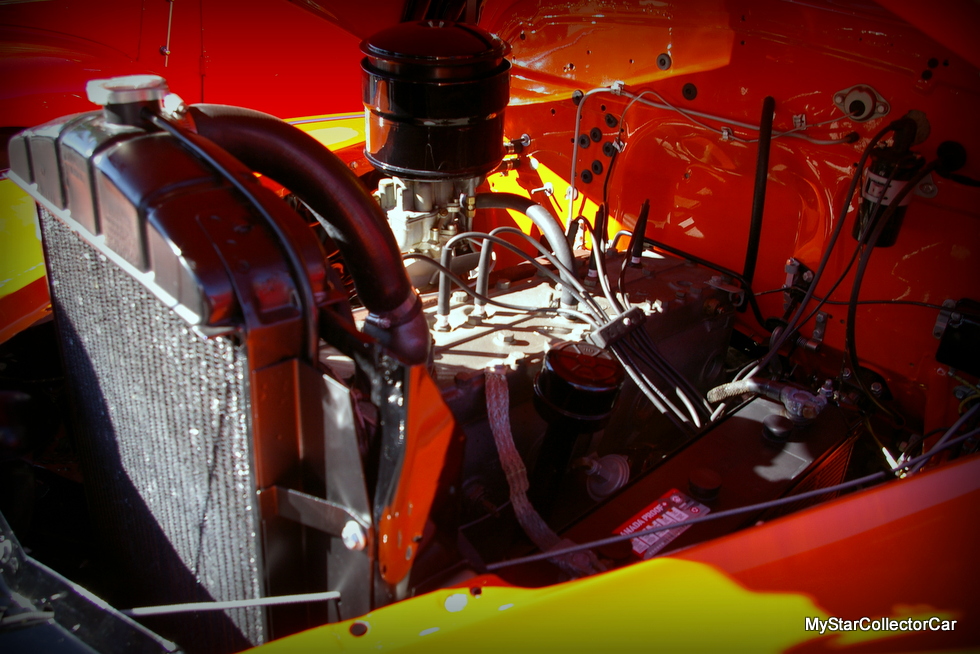 Alex added signal lights because he wanted his '47 Pontiac to be safer for him to drive in 2018 traffic. The Fleetleader has been back on the road for about 5 years and now leads a pampered life.
Alex enjoys his restored panel delivery and takes it to car shows held mainly in his area. Consequently, the Pontiac Fleetleader has not been pushed too hard since its re-emergence on the road.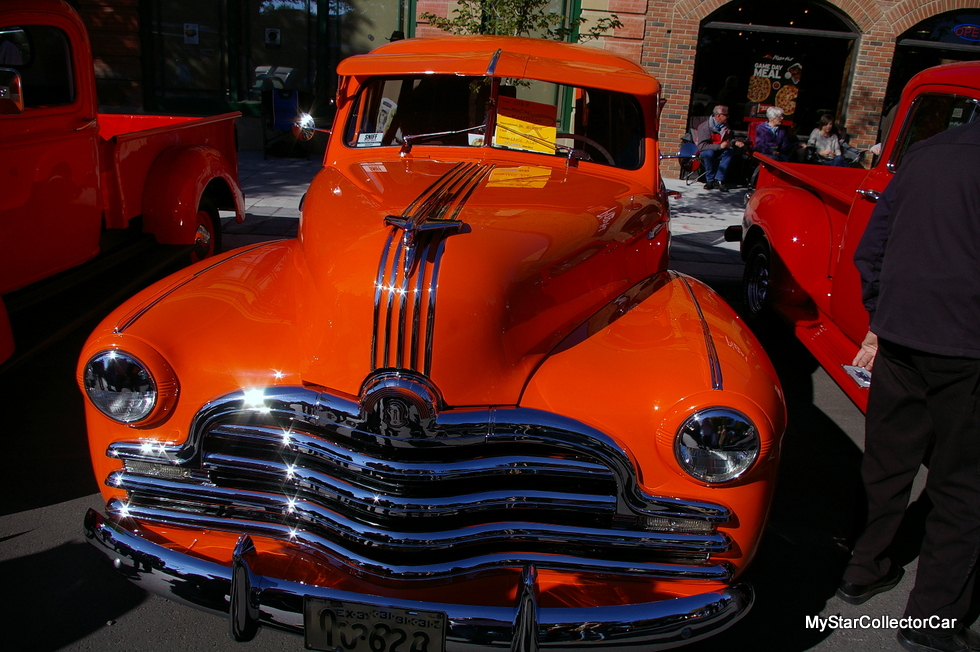 Alex has given his beautifully restored and rare 1947 Pontiac Fleetleader an easy life of semi-retirement during its golden years and we at MyStarCollectorCar don't blame him in the least.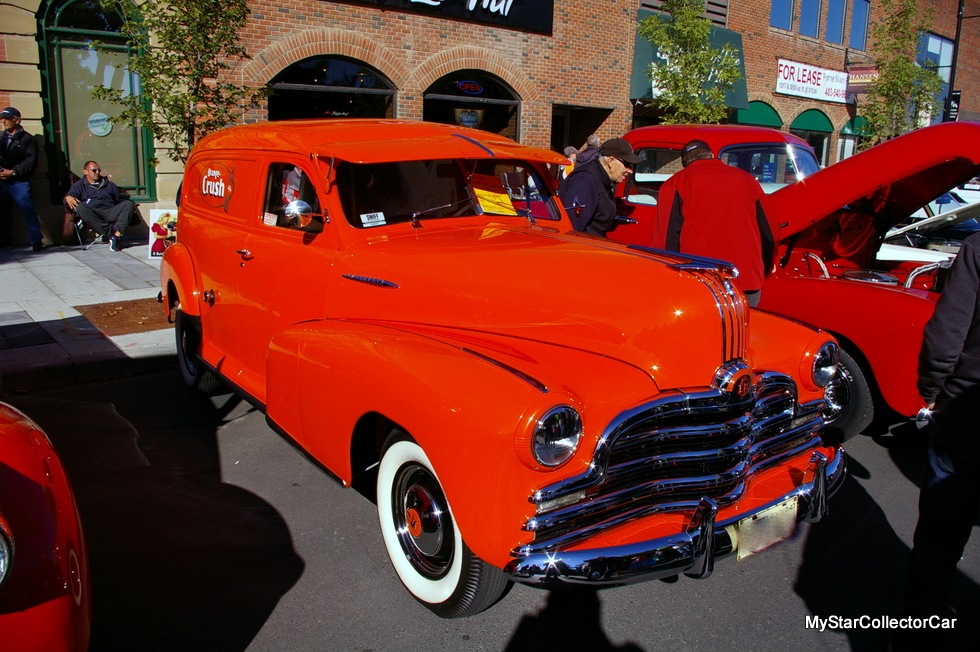 We are just glad that we were given an opportunity to meet its colorful owner and his colorful sedan delivery from a bygone era.      
By: Jim Sutherland
Jim Sutherland is a veteran automotive writer whose work has been published by many major print and online publications. The list includes Calgary Herald, The Truth About Cars, Red Deer Advocate, RPM Magazine, Edmonton Journal, Montreal Gazette, Windsor Star, Vancouver Province, and Post Media Wheels Section.  
CLICK HERE to Like us on Facebook
CLICK HERE to Follow us on Twitter
CLICK HERE to Follow us on Pinterest