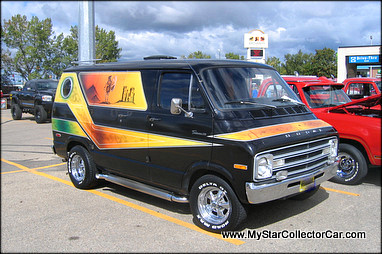 There was a four-wheeled revolution in the 70s that played a big role in the social structure of a then- young generation of Baby Boomers who wanted a van with benefits in the Me Decade.
Vans had evolved from the love machine hippy era of the 60s into full-blown party wagons by the 70s.
If you didn't own a van, then you really wanted to have a buddy that owned a van.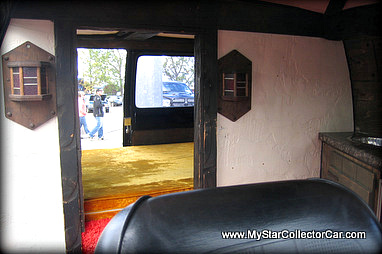 The idea at the time was to transform an ordinary utility van that was commonly used by tradesman for work purposes and transform it into a sleazy world of shag carpet, loud stereos, red lights and a big bed for play purposes.
Needless to say, boogie vans had a huge fan club largely comprised of young males during their glory years. The game plan was to roll a van filled with your favorite drinking buddies to a social event and then kick them loose if you managed to invite a female guest back to the van.
Everybody understood the game and the real trick was to transform the van into the kind of sin bin that justified a heavy investment into the custom interior and trick paint. The eager young van owner also had to present a pretty strong case to a young woman about why she would accompany him back to his van. That valuable information didn't come with the van investment.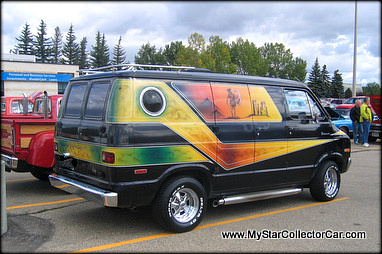 Nevertheless, the boogie vans were a very cool ride in the 70s, so we were very happy to discover a survivor 1976 Dodge custom van at a show last summer. Its owner was a young guy named Brent McTavish who was a little too young for the boogie van era, but he really liked the van.
He always wanted one when he was a kid because he played with Hot Wheel and other toy versions of the boogie vans as a youngster. Brent was a huge fan of old station wagons, panel trucks and vans as a kid, so he was a good candidate to own one as an adult, albeit with a different concept of play time for the boogie vans from his own childhood.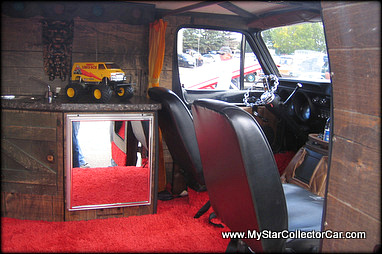 His Dodge van is the real deal, because it still has its original paint, mural and interior. The only alterations in his van are the front seats. Brent searched for one of the iconic vans for about 7 years before he found his boogie van.
Brent stated that his van is "the kind of vehicle either gets good attention or negative attention" when he takes it out on the street. We witnessed that Brent's van got a lot of attention when we discovered it at a show and the average age of the curious onlookers appeared to be right in the ballpark for the typical boogie van owner back in the 70s.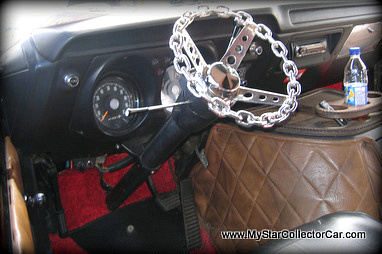 It was undoubtedly a trip down memory lane for them to discover a survivor party van from the wild and crazy phase in their lives. Eventually many of them moved on to another kind of van in the 80s that better suited their new lives as family men: the mini-van.
We are sure that Brent will have to get used to all of the attention that his van will receive from a crowd of middle-aged male admirers at car shows.
Boogie vans are not plentiful these days, but they are still very popular with one crowd at shows.
Jim Sutherland
Follow us on Facebook at-http://www.facebook.com/MyStarCollectorCar
Follow us on Twitter at- https://twitter.com/#!/MyStarCollecto1 
Follow us on Pinterest at- http://pinterest.com/jerrysutherland/classic-iron/