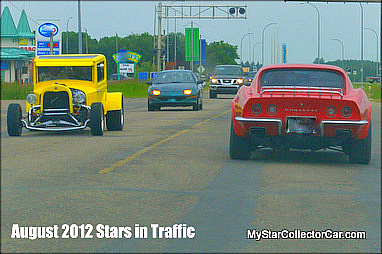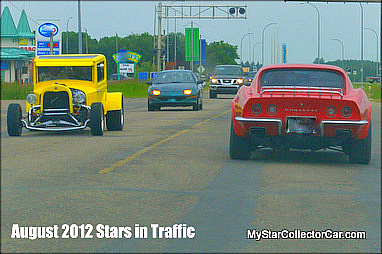 AUGUST 2012 STARS IN TRAFFIC—IS THERE ANYTHING COOLER THAN AN OLD RIDE IN NEW TRAFFIC?
Car guys provide a voluntary public service to the public every time they turn the key and hit the streets in their old rides.
There's a pretty basic concept in play here and it's based on the mundane nature of 2012 traffic.
Everything seems to be white, silver or black in today's traffic so a purple Challenger stands out like a lit safety flare in a broom closet.
Gone are the days when a simple profile told you what a car brand was—now you have to look extremely close to even decipher the manufacturer.
That's why this old iron is so much more interesting. These old cars and trucks had character and they reflected the whims of an era….the era they came from decades ago.
Here's our monthly mscc salute to the men and women who add their classic old iron to the incredibly boring array of modern vehicles in 2012.
Thank you once again.