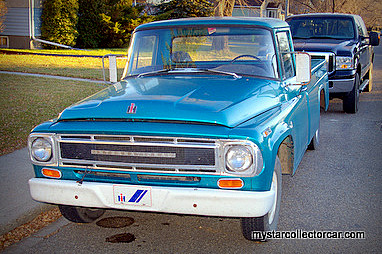 Jason was 18 years old when he took delivery of this great looking IHC pickup.
He learned to love these old trucks via osmosis through working with his grandfather on these old workhorses.
Jason would look much more natural behind the wheel of a tricked-out Mazda with a monster sound system but his grandfather clearly got through to his young apprentice.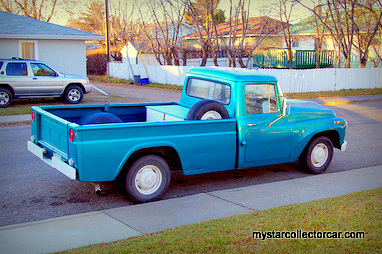 This is a bone stock IHC and Jason plans to keep it that way-no lowering, no unnatural paint job- the truck's not even getting updated wheels.
Jason realizes this truck isn't exactly a babe magnet. It's something more important–it's a link to a man who taught him that a reliable, sensible old work truck like this with lots of hands-on equity makes a lot more sense than anything that would appeal to an 18-year-old kid.
That puts an absolute value on this old 'Corn-Binder'…priceless.
Jerry Sutherland
CLICK HERE to Like us on Facebook
CLICK HERE to Follow us on Twitter
CLICK HERE to Follow us on Pinterest
Re-post this article if you like it…thanks.