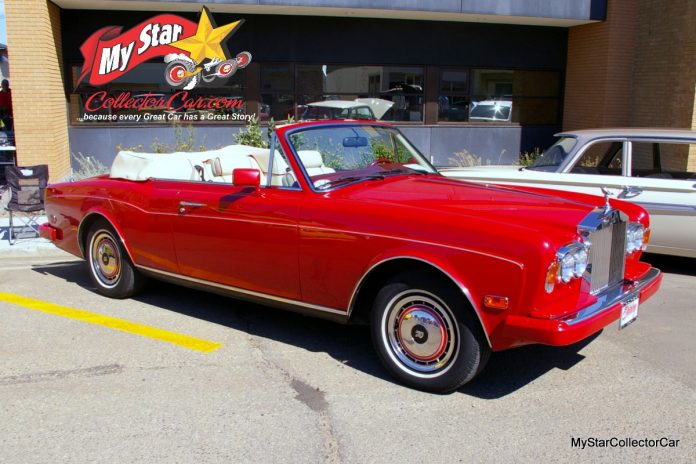 It is not a deep secret that MyStarCollectorCar leans heavily toward articles about vintage domestic vehicles, mainly because we were raised on Detroit iron and knew them from a first-hand point of view.
We were not raised on high-end British cars like the legendary Rolls Royce, instead we were only aware of these mythical rides in a very general sense because our idea of automotive luxury was shaped by Lincolns, Caddies, and Imperials during our young car guy years.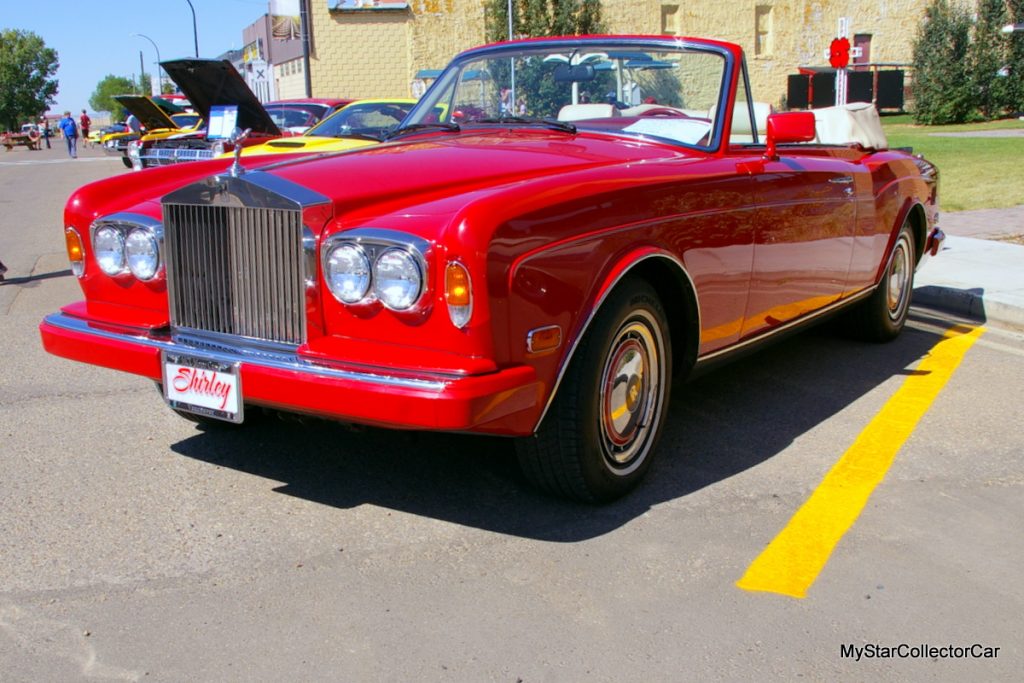 Imagine our surprise when we spotted a 1990 Rolls Royce Corniche III convertible at a car show in a small western Canadian prairie town last summer. The car was rare–even by Rolls Royce standards-but somehow it was in a highly unlikely scenario when its owner entered the Rolls in a small-town car show in rural Alberta, so we decided to add another first and get the car's story from its current (and third) owner.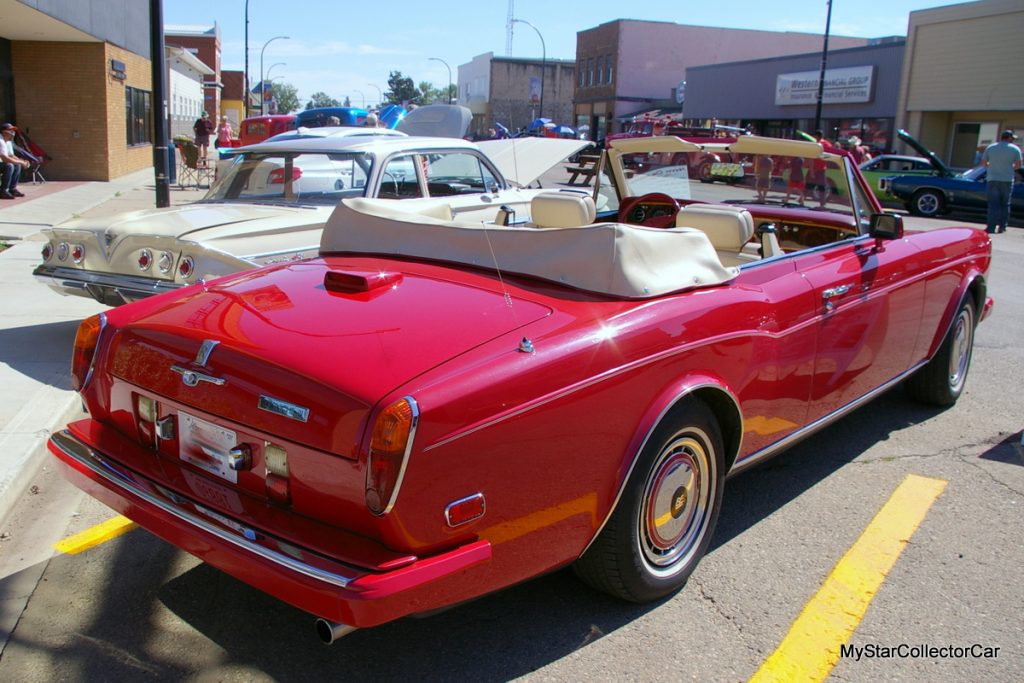 Ken Schinnour is the proud third owner of the '90 Rolls Corniche III drop top and was able to fill in the blanks on his remarkable British luxury ride. Ken told MyStarCollectorCar that only 452 of these beautiful convertibles were built during their production run from 1990 until 1993.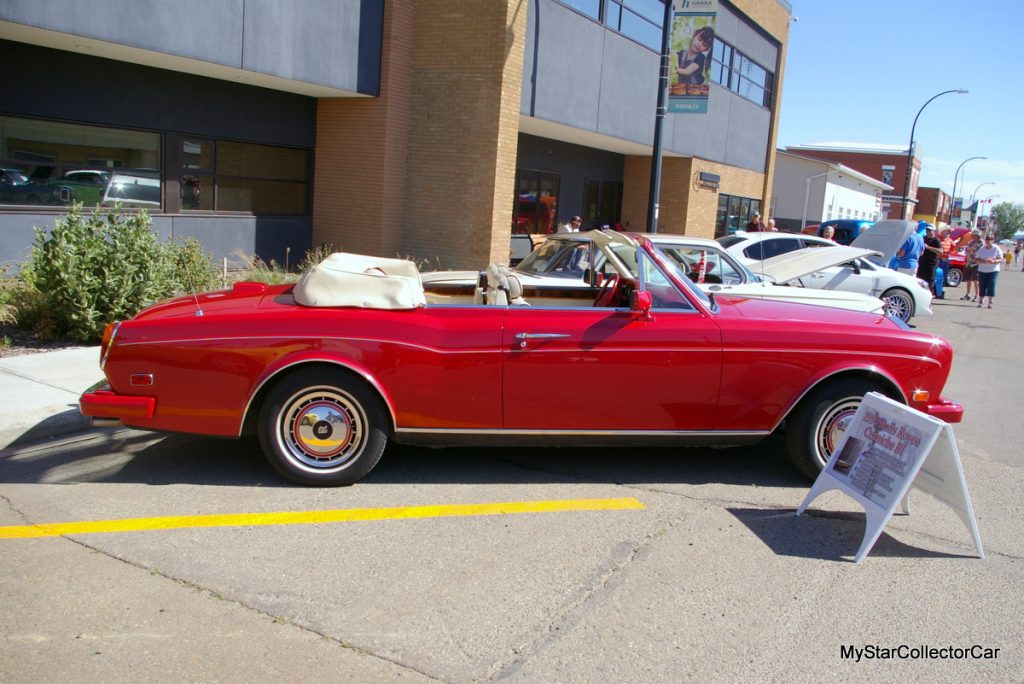 The Rolls Royce Corniche III models were built to an unsurpassed level of quality for their upscale buyers. Ken's Corniche was initially purchased by a very successful Vancouver businessman who used the car sparingly during his ownership years.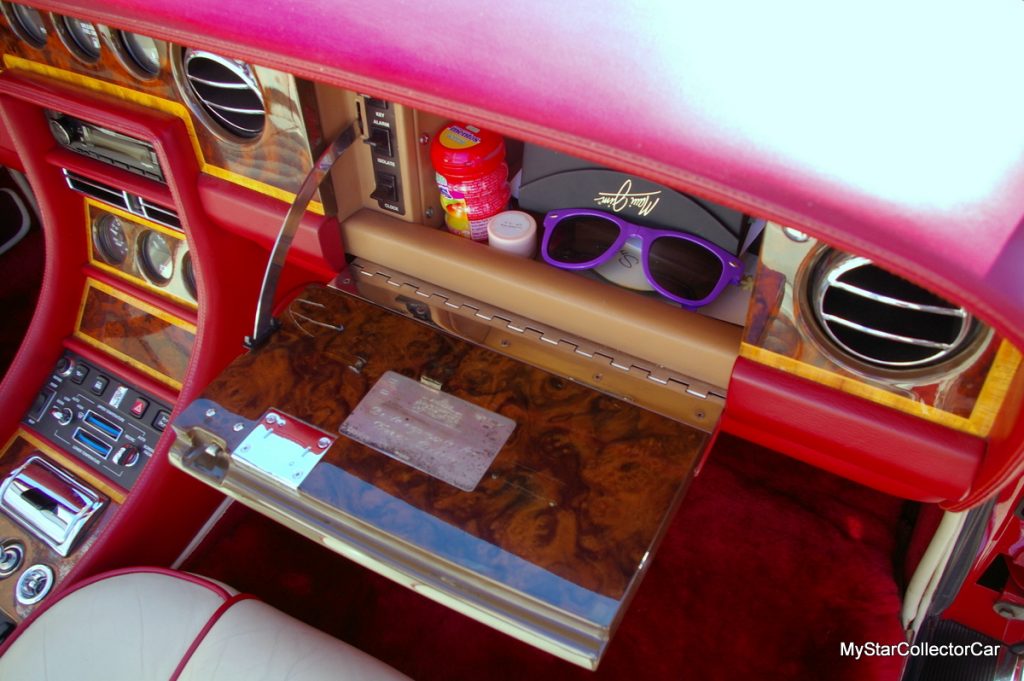 There is negligible wear and tear on the 33-year-old convertible with only 52,000 kms (about 30,000 miles), so Ken believes the first owner's wife had a chauffeur and she sat in the back because the right rear seat and driver's seat are the only parts of the interior with any signs of use.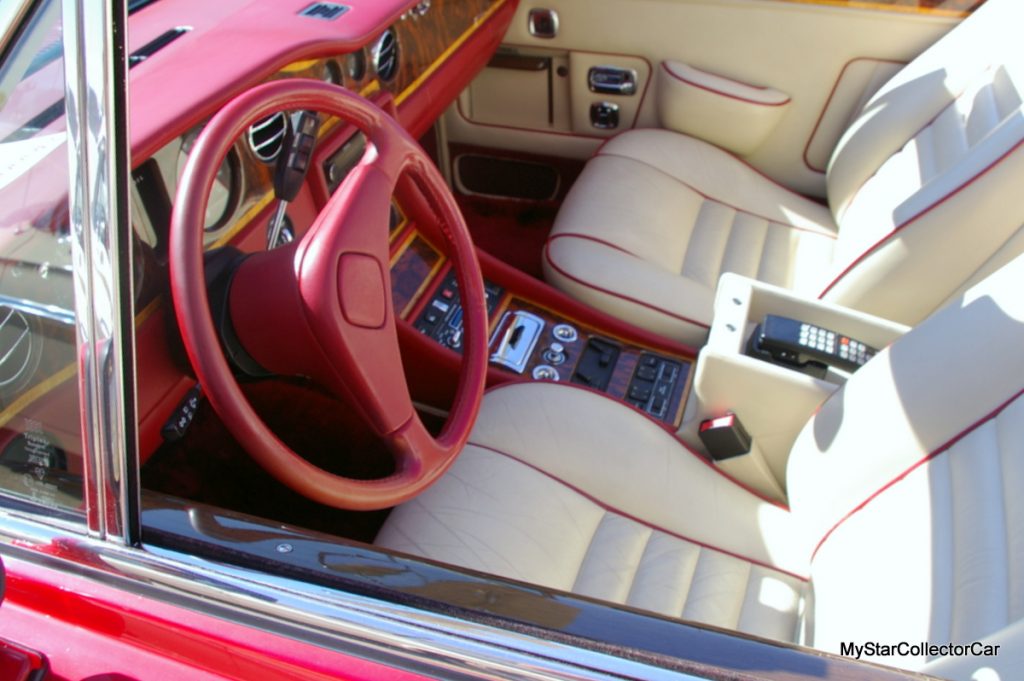 The second owner was a former NHL player who also used the Rolls Royce very sparingly and eventually put it into storage for over 20 years, according to Ken. The car's many years off the road presented a few problems for Ken when he became its third owner.
Storage is a slow death for vehicles, but Ken took a careful approach to reintroducing his Rolls convertible back to the road. He wanted to keep the car as original as possible, including its factory finish, so he eliminated the Roll Royce's generous number of door dents from its long storage–without a new paint job on the car.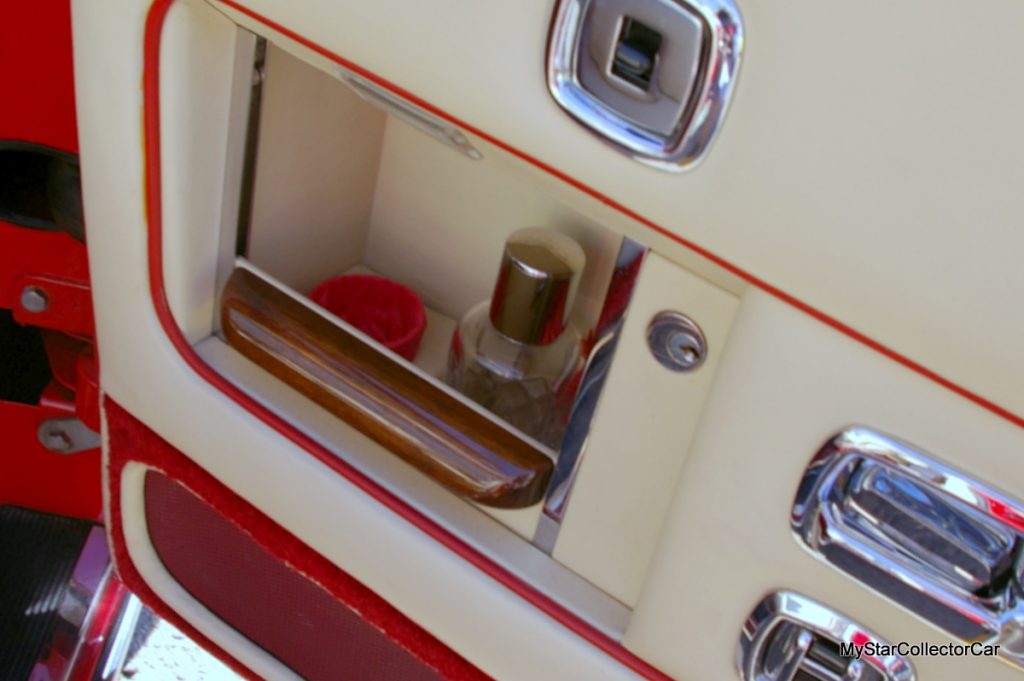 Ken pointed out some of Rolls Royce's unique approach to luxury when he opened front passenger door compartments that housed high end crystal decanters and glasses, still in their original wrap. He also showed the Rolls Royce toolbox (complete with Rolls Royce gloves) in the convertible's trunk.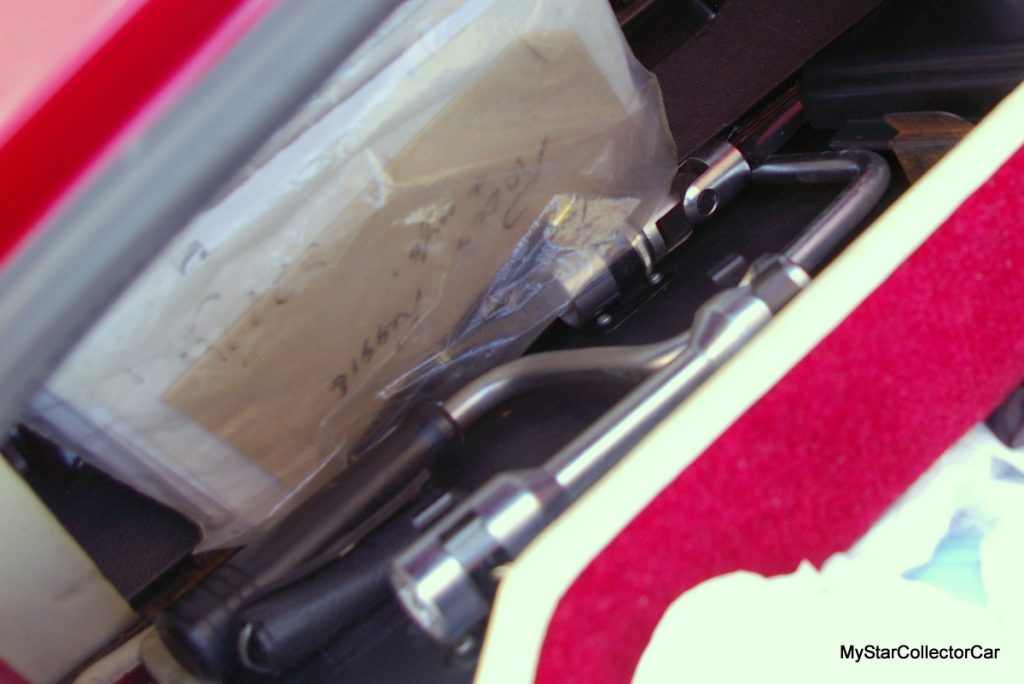 The Rolls Royce's giant 6.7-liter V-8 is factory original, plus the car has power everything, along with a factory cell phone from an era when they were neither small nor portable. However, the factory radio required a change because the car's audio system was complicated and required a security code to use it. The 4-digit code was not given to the second owner, plus Ken was unable to break the code when he became its third owner.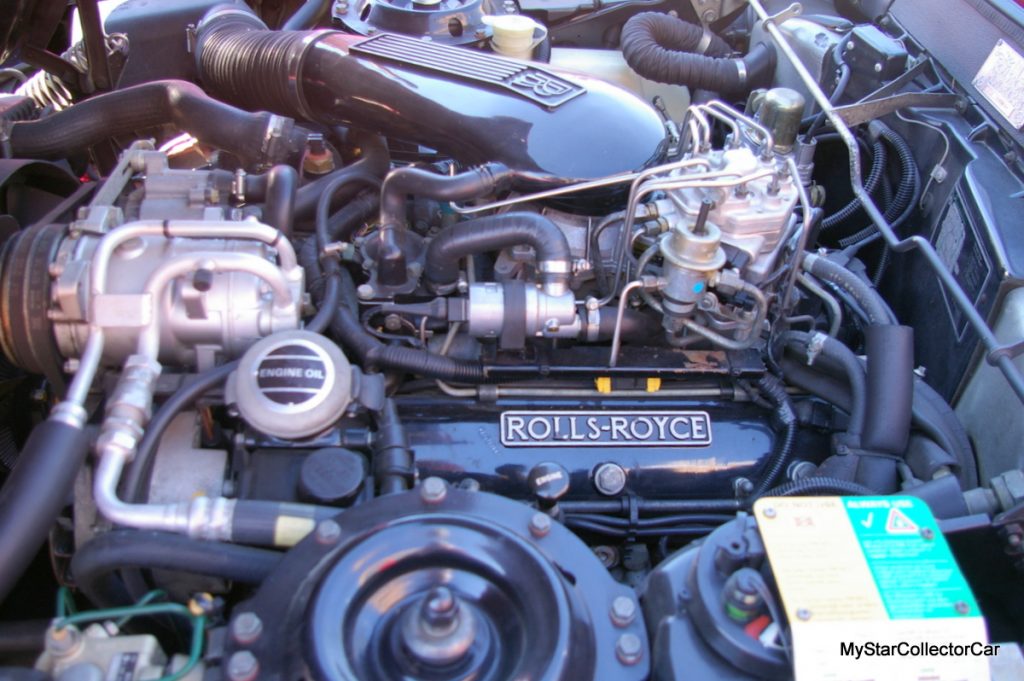 Ken is still in awe of his Rolls Royce's ride and overall performance on the road because it is an amazing experience, according to him. Consequently, Ken is happy to exercise the convertible whenever the opportunity arises and allows him to enjoy the high end drop top's ability to make driving a unique Rolls Royce adventure.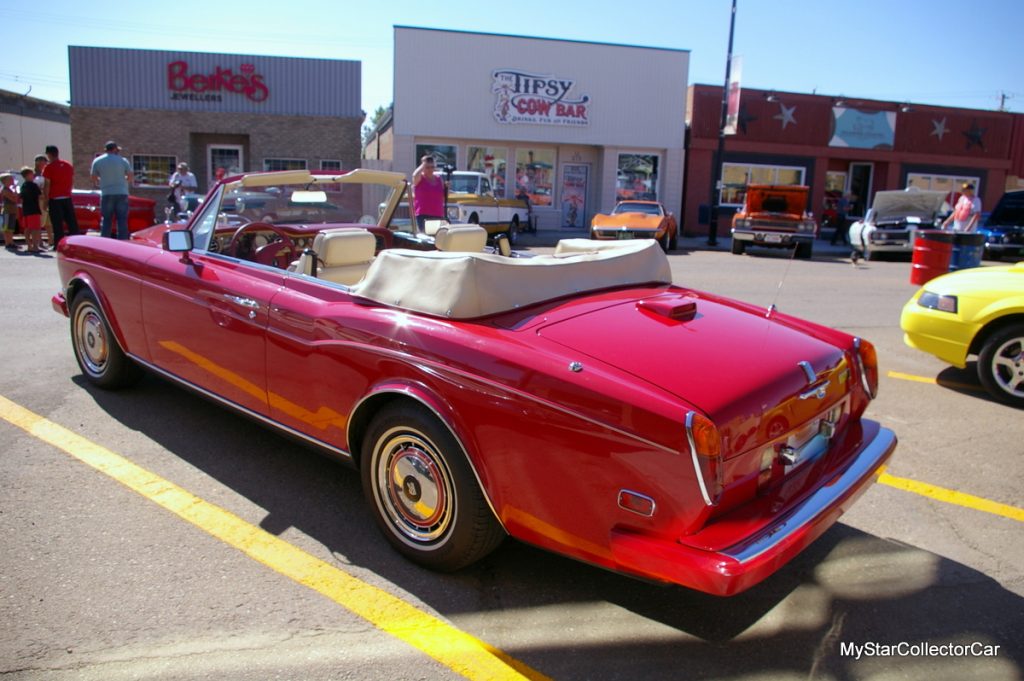 Sharp-eyed MyStarCollectorCar readers will notice the car's front plate reads 'Shirley' in honor of his late mother, a woman who knew Ken really liked Rolls Royce automobiles and would have been very pleased with his decision to own one.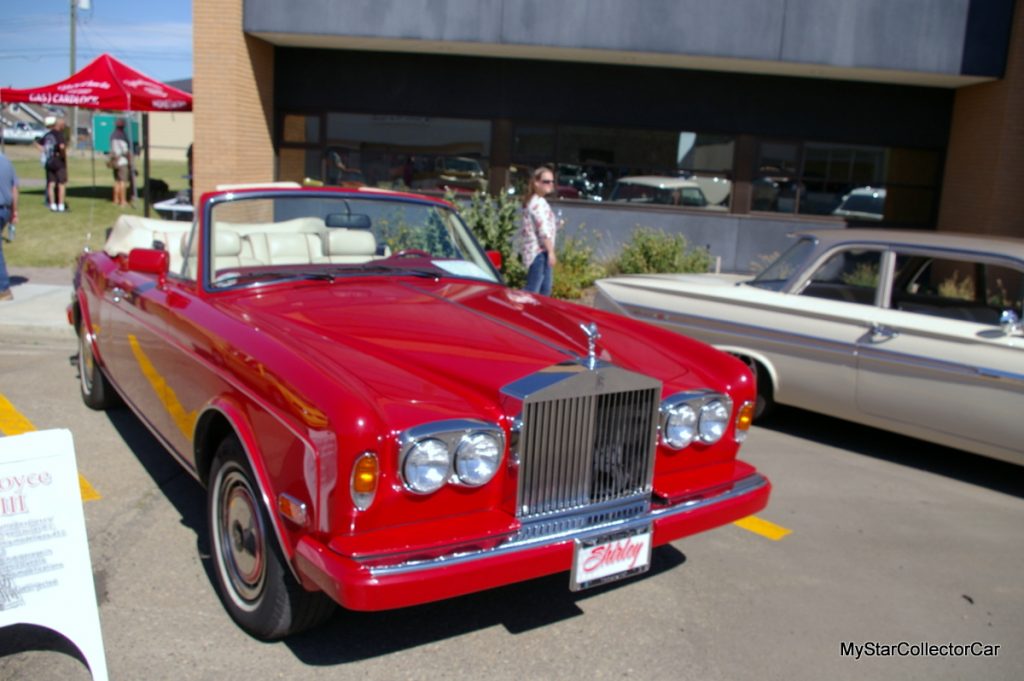 Jerry Sutherland
Jerry Sutherland is a veteran automotive writer with a primary focus on the collector car hobby. His work has been published in many outlets and publications, including the National Post, Calgary Herald, Edmonton Journal, Ottawa Citizen, Montreal Gazette, Saskatoon StarPhoenix, Regina Leader-Post, Vancouver Sun and The Truth About Cars. He is also a regular contributor to Auto Roundup Publications.
Please re-post this if you like this article.