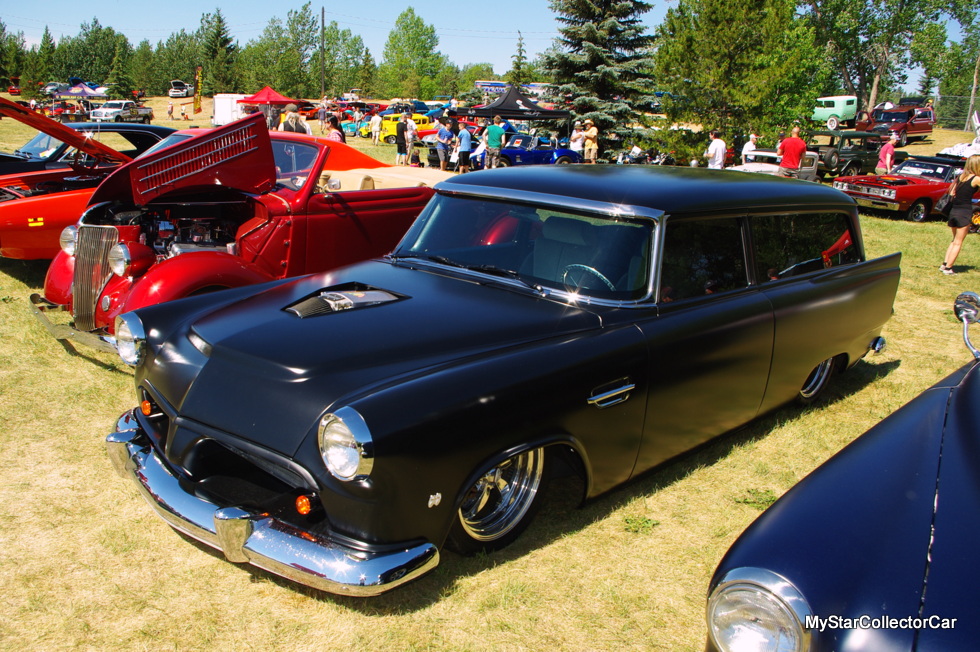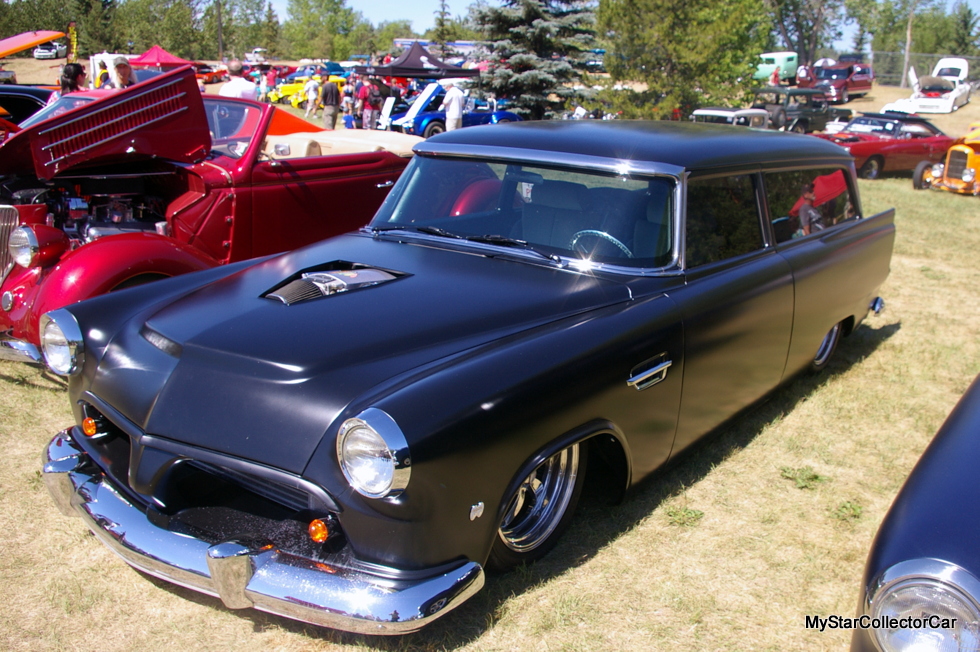 It was an extremely hot summer day when we spotted this wild 1956 Dodge station wagon at a show.
The event took place on formerly green grass that was baked by the heat into a tinder-dry yellow mat.
'The Dodge wagon resto mod looked hot enough to start a major fire so we decided to track down its owner.'
We were fortunate because owner Gordie Dykstra was a well-known car guy at the show and eventually we tracked him down with some help from the local car guys. Gordie is a talented builder who transformed the Dodge station wagon from a mild-mannered family hauler into a flat-out beast.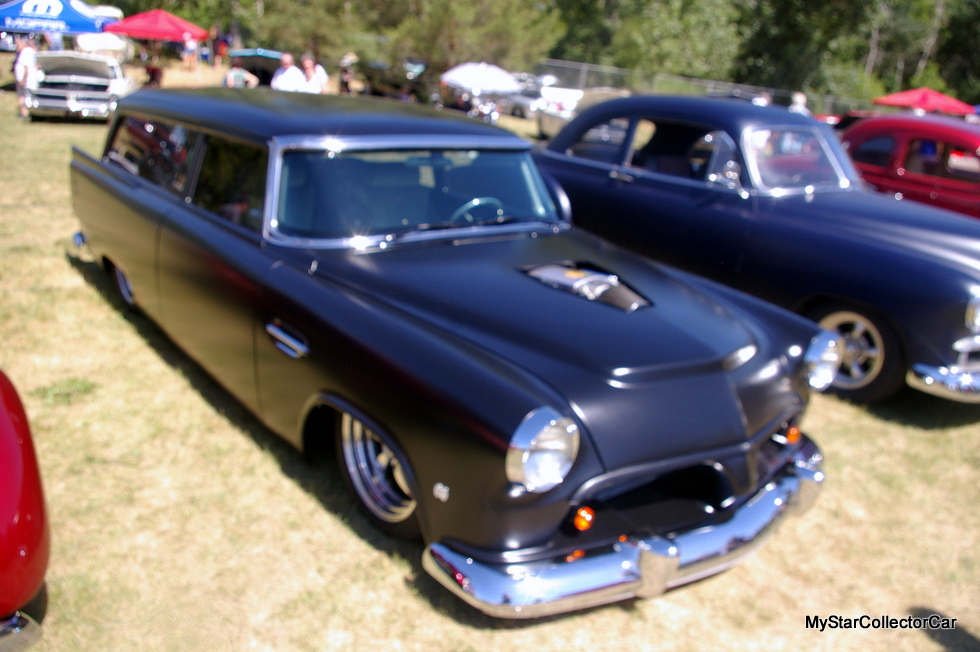 Gordie took a 1957 Chrysler 392 Hemi and worked the motor into his master plan. It is now fuel injected with an electronic fuel injection system created by Gordie and fine-tuned by experts who know how to blend fuel management systems with computer hardware.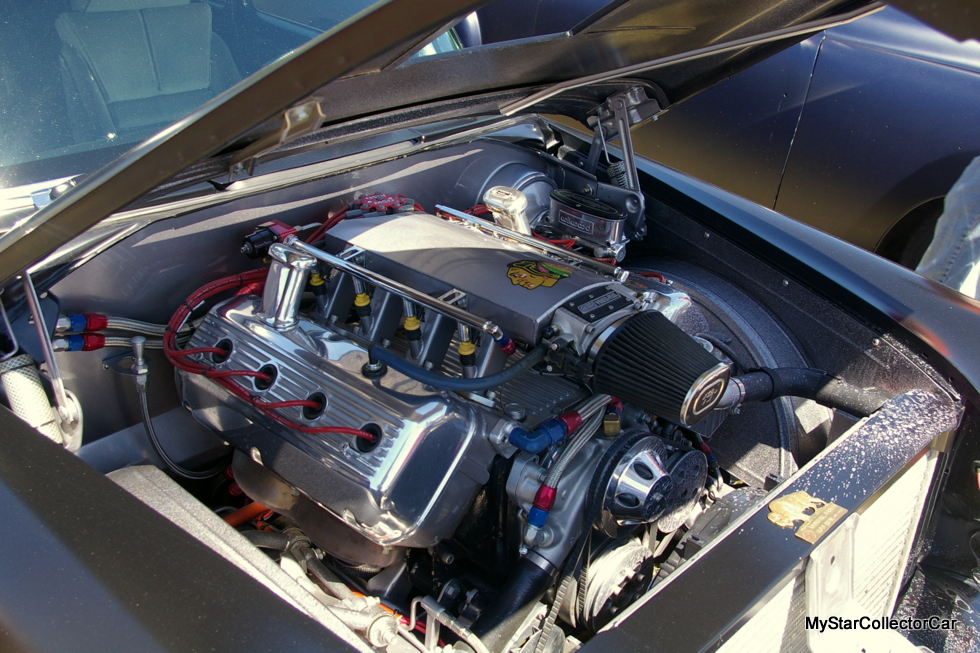 We learned pretty quickly that Gordie is a man in fast motion inside or outside a car because he was always on the move at the show. He was able to take a 50s-era Hemi and transform it into a very reliable engine designed for maximum performance with excellent fuel efficiency.
The vintage Mopar 392 is mated to a modern GM 700 R4 tranny and the overdrive system provides 25 mpg fuel mileage for the Dodge on the highway and about 18 mpg in the city. Howie described the Hemi as a "really old motor with that one modern feature". He picked a great modern feature to add to the vintage engine because the Hemi runs like a Swiss watch.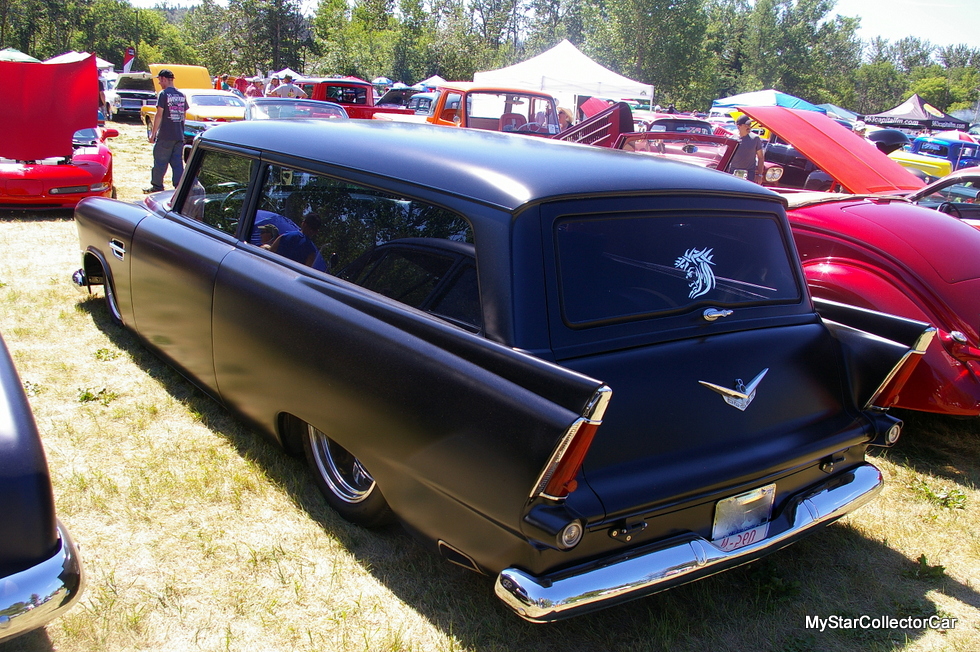 Howie is a firm believer in the "Drive-'em-don't-trailer-'em" rule and has put about 15,000 miles on the Hemi since it was re-built several years ago. The Dodge station wagon has been a very reliable ride over the years and performed flawlessly when Howie drove over 1700 miles (over 2800 km) from his home to a major show in Bakersfield, California.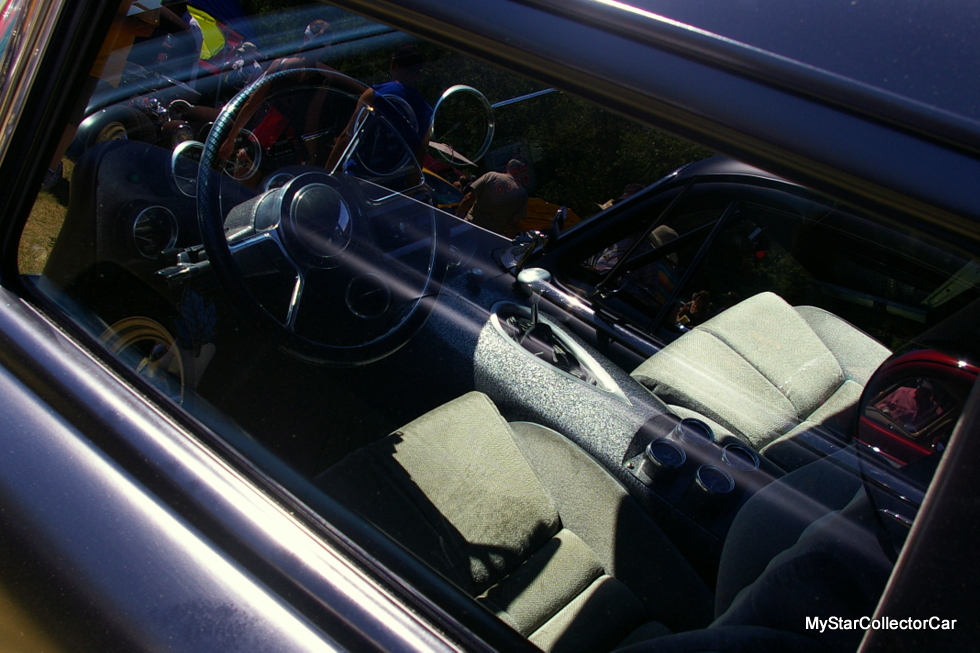 We asked Howie how long it took to do the resto mod on his wagon and were not surprised with his answer; "Too long." The actual number is 8 years because this kind of build takes a lot of patience and even more talent to get to the finish line and it is obvious Howie needed both to put his custom wagon back on the road.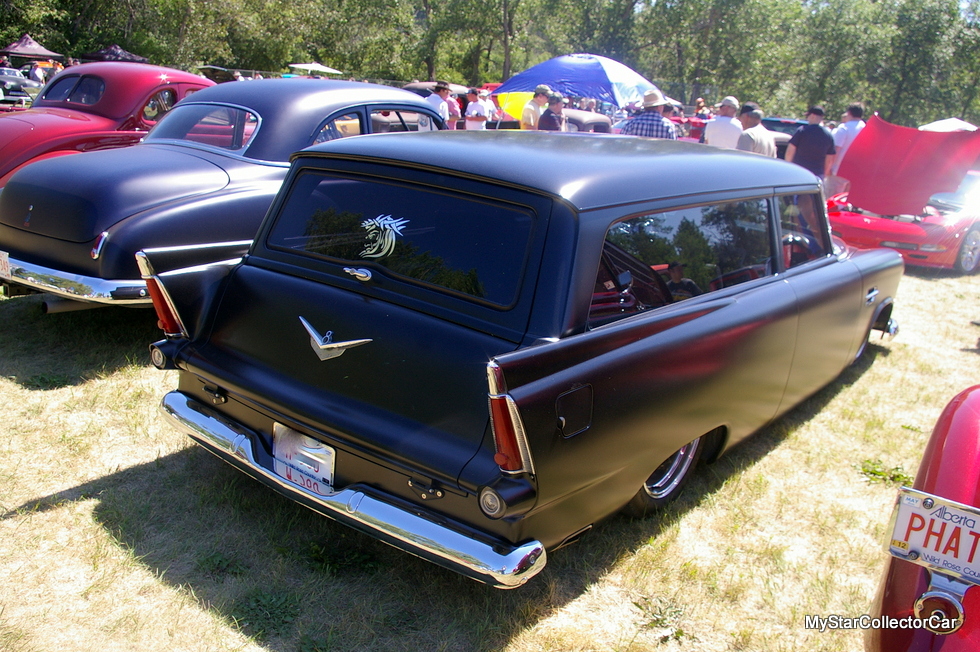 The Dodge has a Chevy S-10 front clip, along with air ride, power steering and four-wheel disc brakes, so it rides, steers and stops much better than the stock version of the Mopar wagon. One of the cooler features were the Denali grilles in the front fenders because they really worked on the Dodge.
The station wagon sports a Chicago Blackhawks logo and we asked Howie if he was a fan of the hockey team. It was actually a tribute to a good buddy who is a First Nations (Native Canadian) guy. Howie has little interest in hockey and channels all his interest into the car hobby.
There was no way to cool off when we discovered this custom Dodge wagon at a show because the weather was hot and the car was even hotter that day.
Jim Sutherland
CLICK HERE to Like us on Facebook
CLICK HERE to Follow us on Twitter
CLICK HERE to Follow us on Pinterest
Please re-post this if you like this article.