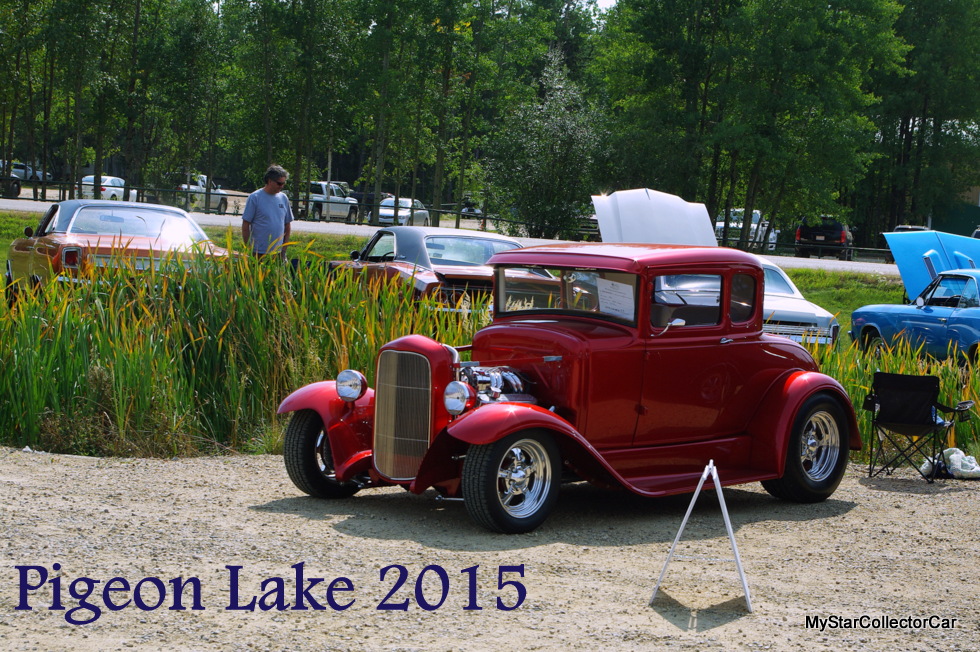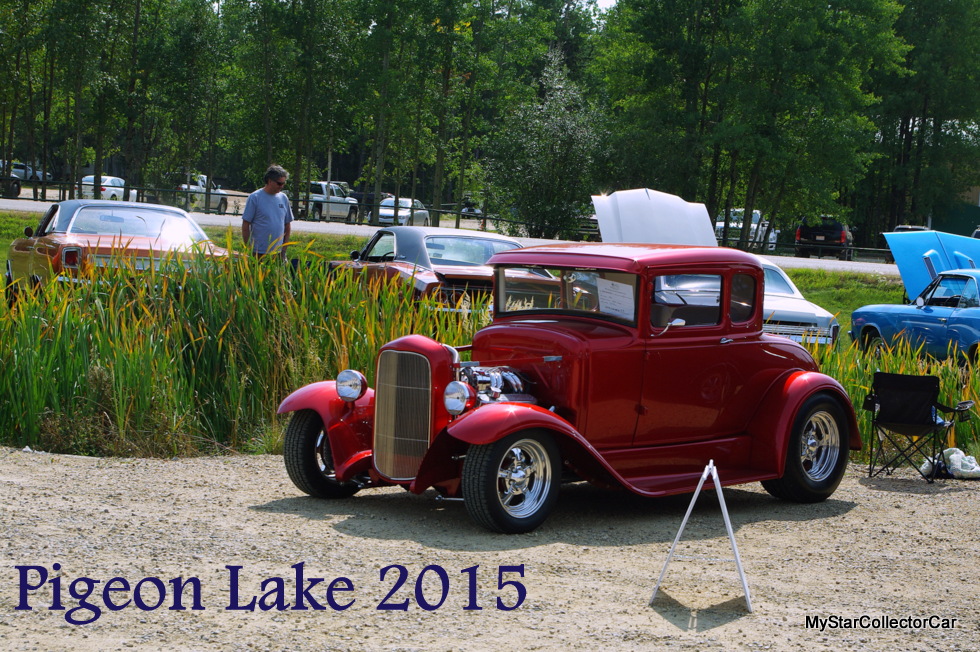 We took in the Village of Pigeon Lake car show for the first time this past weekend and were very impressed with the entire event.
The little resort village is near Pigeon Lake in central Alberta, so the community's name is pretty self-explanatory.
Good things come in small show packages because we were presented with several great car stories from the minute we arrived at the Pigeon Lake show.
We walked right over to a 1967 Dodge Coronet RT and noticed the hood was open on this stylish muscle car from the Summer of Love.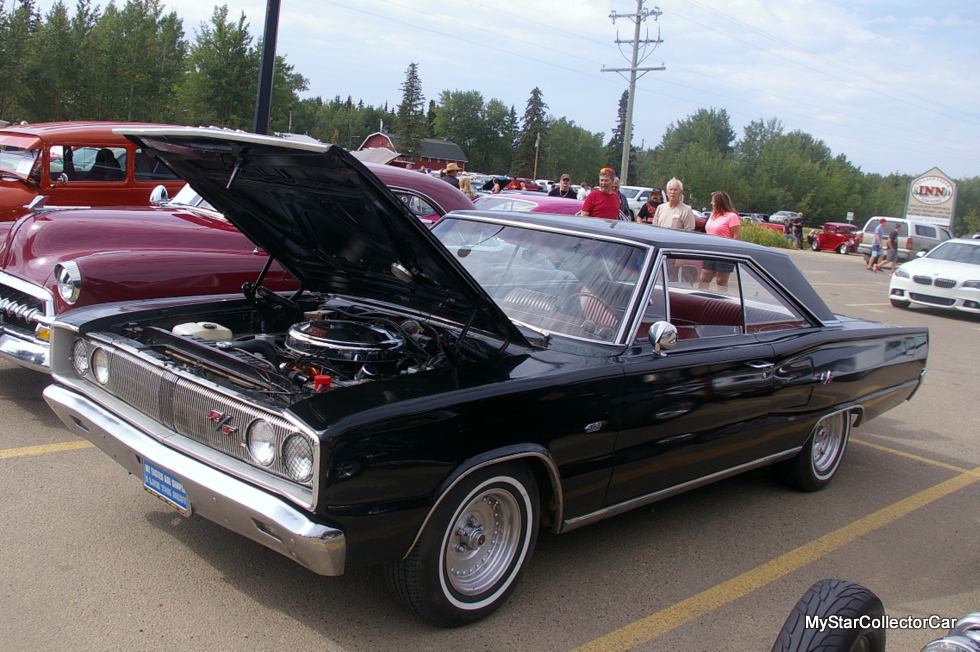 Consequently we did not have to ask whether it was a Hemi because it was– and we got its story from its one (and only) owner. Look for this Elephant-powered Coronet's full story in a future MSCC article.
He was not alone because there were two other one owner rides at the show, including a 1977 Pontiac Trans Am purchased new from the dealership by its then 17-year-old owner. He financed the car as a 17-year- old in 1977 and then kept it for the next 38 years-and counting.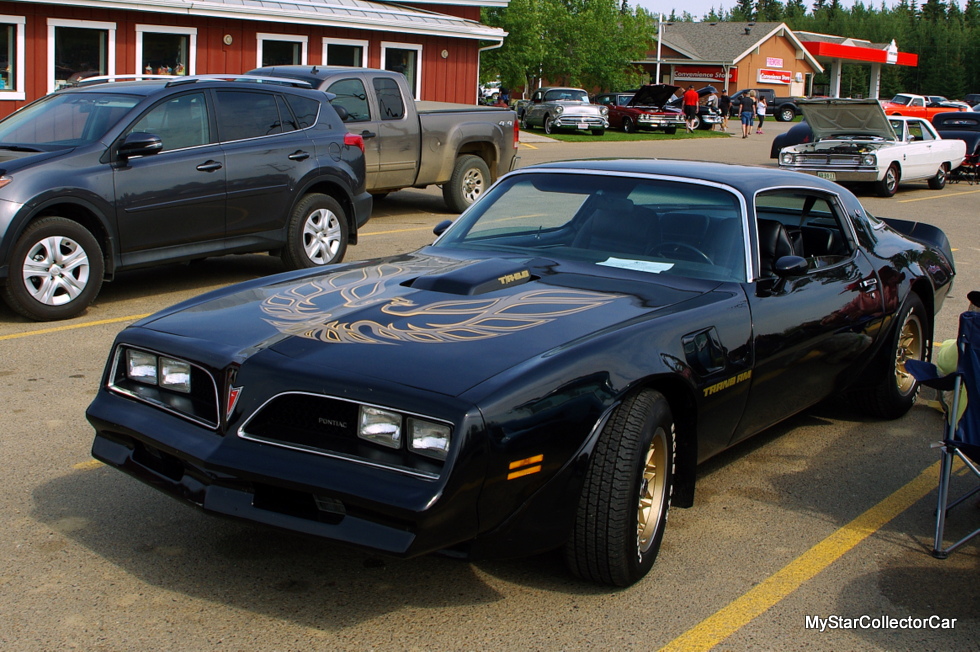 The Poncho owner has a great story to tell about his life with the TA (including the first year with all the speeding tickets) in a future MSCC piece.
The final one owner car was a pink 1970 Charger 500 and we asked its only owner why he picked a pink Charger back in '70 when he bought the car brand new off the lot. His answer to this question and many other will be found in an upcoming MSCC story.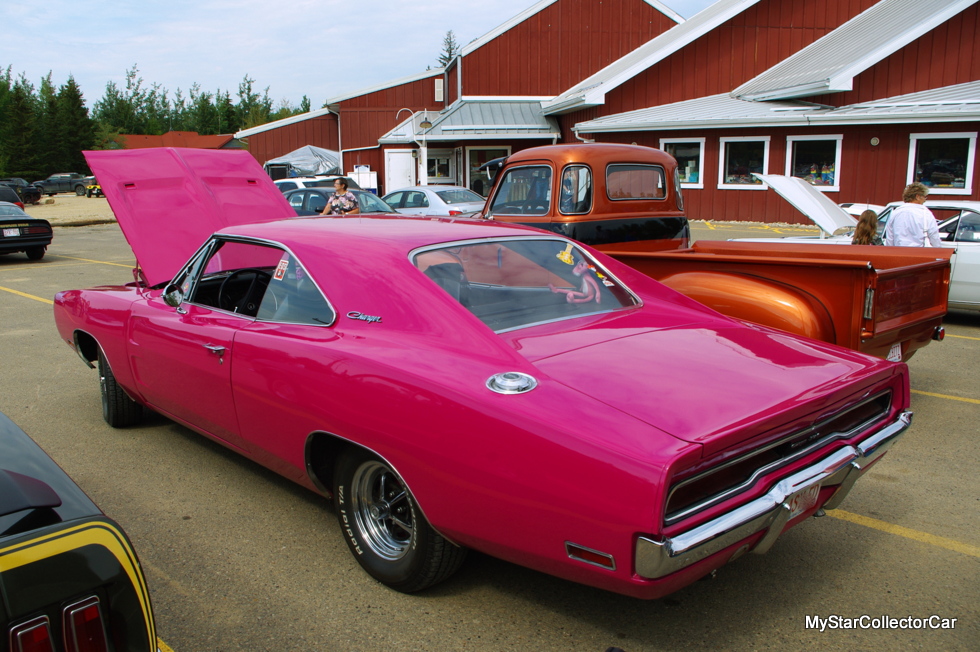 What should you do when you see a fire truck at a car show? If it is not at work putting out a fire and it is a 1947 LaFrance, then you get its story-and we did when we saw this vintage firefighter at the Pigeon Lake show. We will share it story with our MSCC readers in a future article.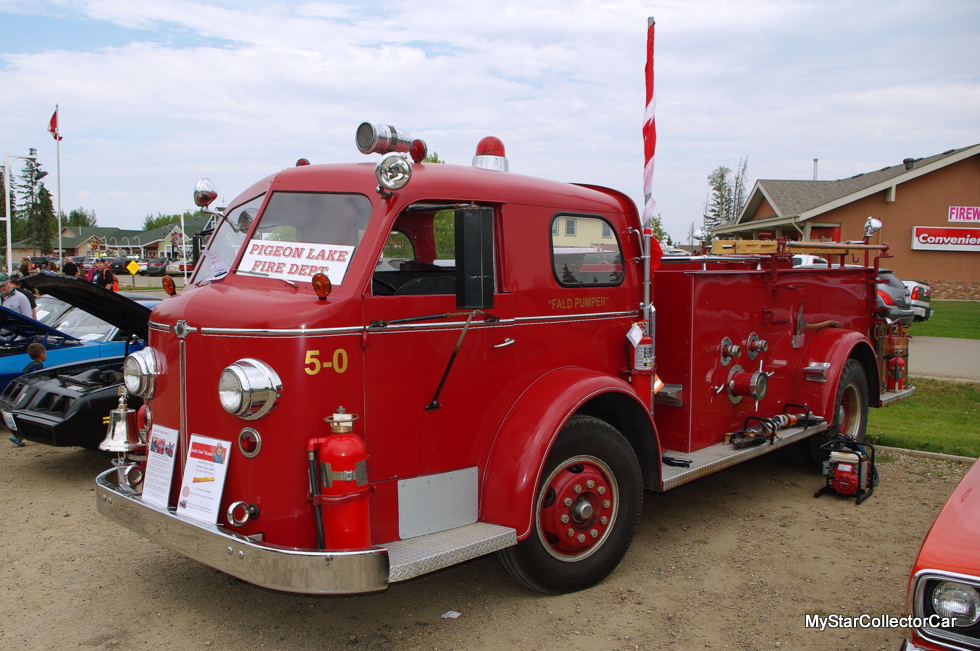 A 1969 Olds 442 convertible looked like it belonged at this summer resort because it was a great day for the car's top to be in the down position on a warm late summer afternoon. We managed to interview its owner and found out the history behind this stylish muscled-up 'vert. Readers will get the full story in a future MSCC piece.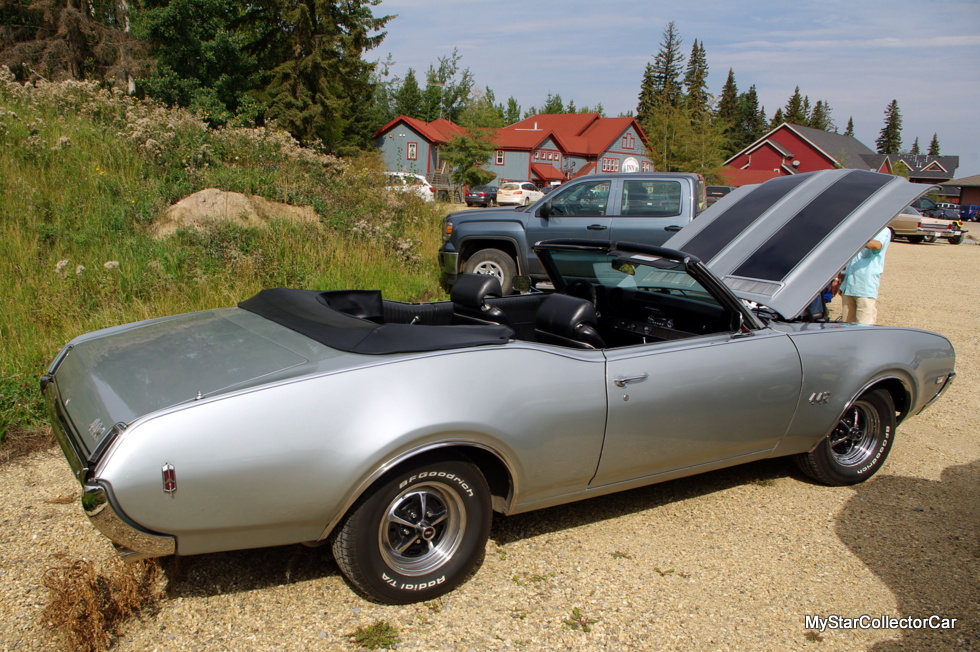 A '64 Olds F-85 survivor four-door sedan caught our attention because these rides almost always have a strong connection to one family, and this car did indeed have a long history with one family. We will tell its entire story in a future MSCC article.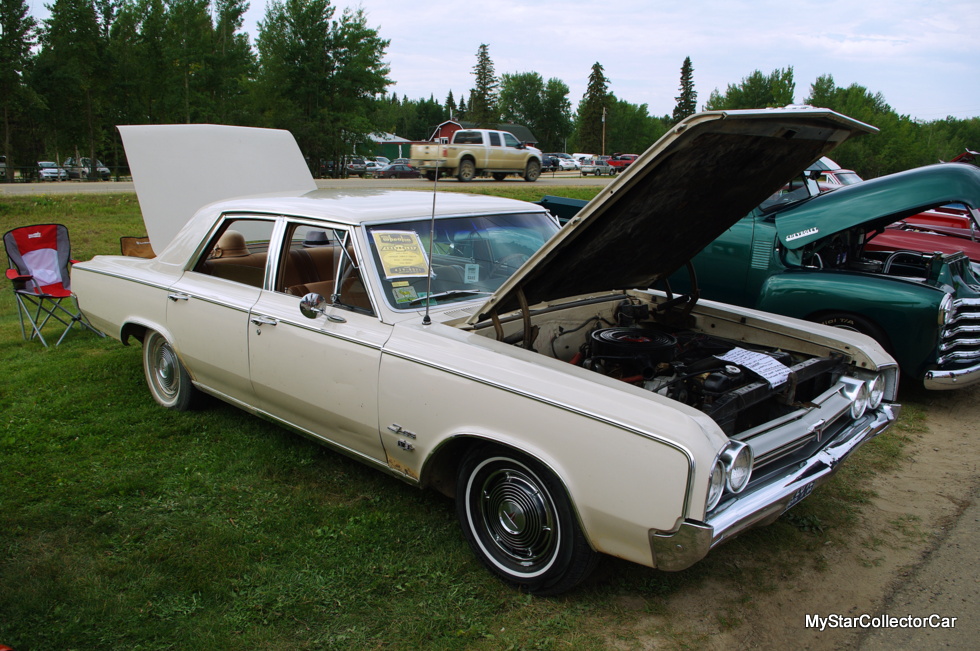 We spotted a 1936 Hudson Eight pulling into the show and wanted to talk to its owner because this car was in original condition and was a true 79-year-old survivor car. It ran like a top and we were able to find out why its current owner chose to keep it stock. This very cool retro ride with four suicide doors will be a very interesting future MSCC article.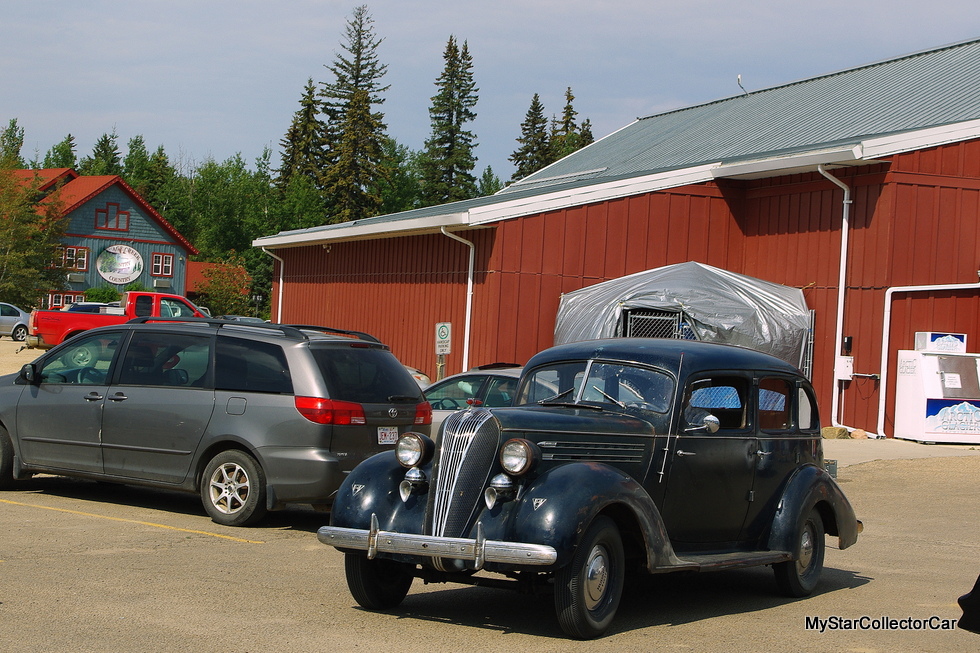 A 1927 Tall T was an interesting addition to the Pigeon Lake show and we were able to find out why its congenial female owner chose to own a retro rod. Her story will grace the pages of MSCC in a future article.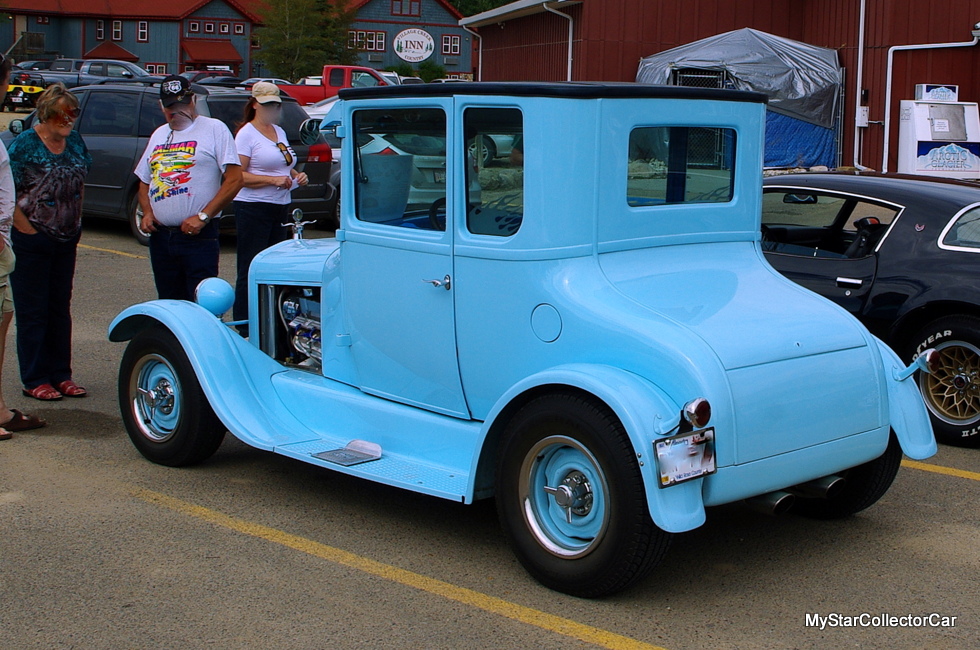 One of the less famous muscle cars from the 60s was the 1968 Mercury Cyclone, so we were immediately drawn to one at the Pigeon Lake show. This '68 Cyclone has a long history with one family and MSCC readers are in for a treat when we run this story.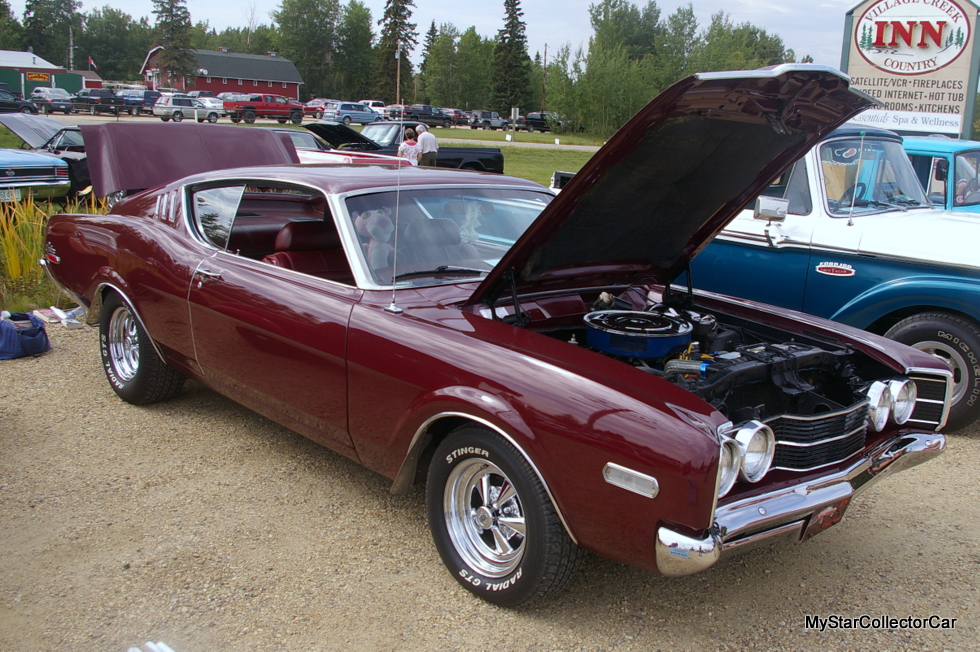 We left the Pigeon Lake show with some unfinished business: the owner of an incredibly rare 1962 Pontiac Grand Prix 389 Tri-Power four-speed disappeared before we could interview him. We left contact information in his car and hope this early 60s muscle car legend will be the subject in a future MSCC piece.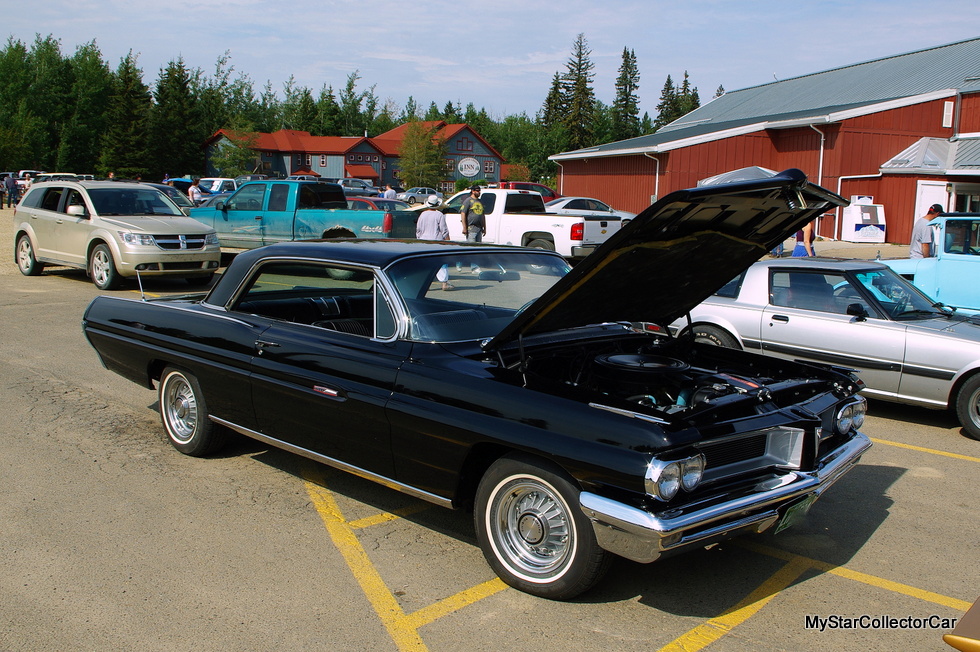 We hope to add this final story to the many reasons we loved the Village of Pigeon Lake summer car show.
Jim Sutherland
CLICK HERE to Like us on Facebook
CLICK HERE to Follow us on Twitter
CLICK HERE to Follow us on Pinterest
Please re-post this if you like this article.