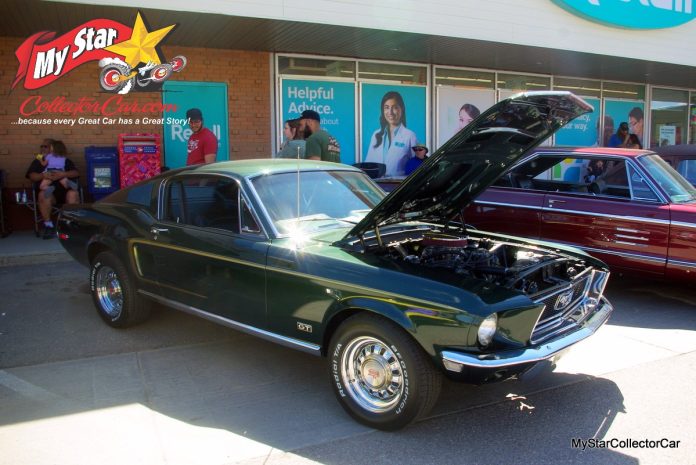 Most people look at Kim Van Tighem's green 1968 Mustang and immediately think of the 'Bullitt' Mustang from the 1968 movie with the most famous car chase scene in cinematic history.
They would not be wrong, but Kim's Mustang is more than a pretty face in a movie, it's a rare 1968 ½ Mustang Cobra Jet fastback that left the factory with Ford's massive 428 cubic inch big block monster engine and a factory 4-speed.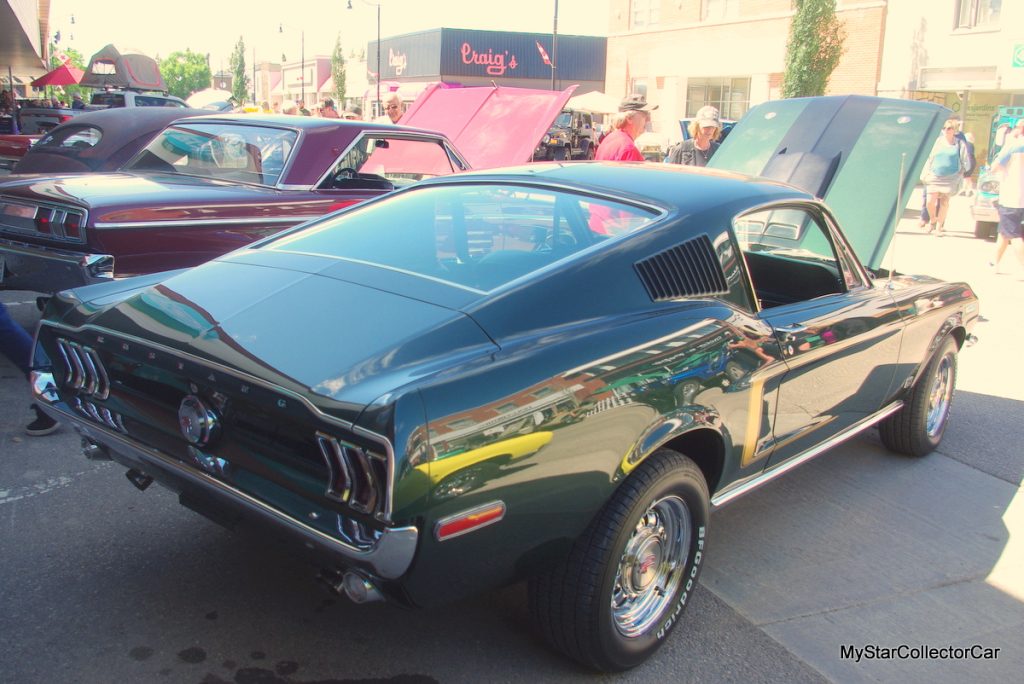 Kim bought the car 42 years ago as a roller (no powertrain) with a race history from its days in California. He wanted to build the car back to its stock roots as a low production muscle car, with a few refinements to make the Cobra Jet even better than its factory version.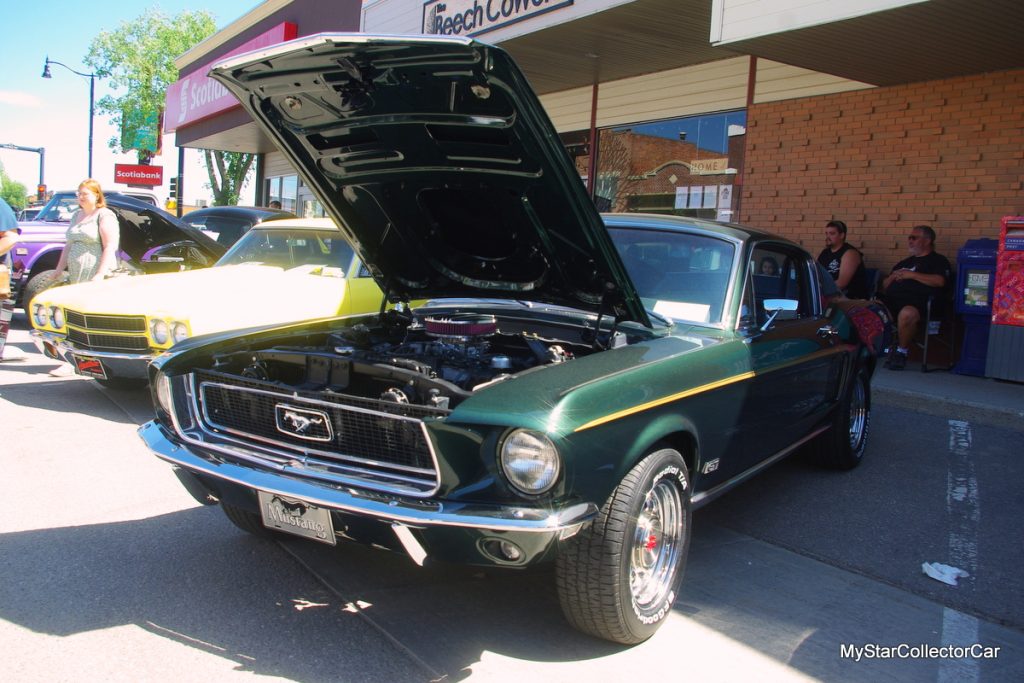 For Kim, the critical first step was ownership of the limited production pony car, and the second step was to devise a game plan for the '68 Mustang. Kim began a search for a vintage big block Ford engine that represented the car's pedigree in the most accurate fashion and was eventually able to acquire a suitable 428 Cobra Jet for the Mustang.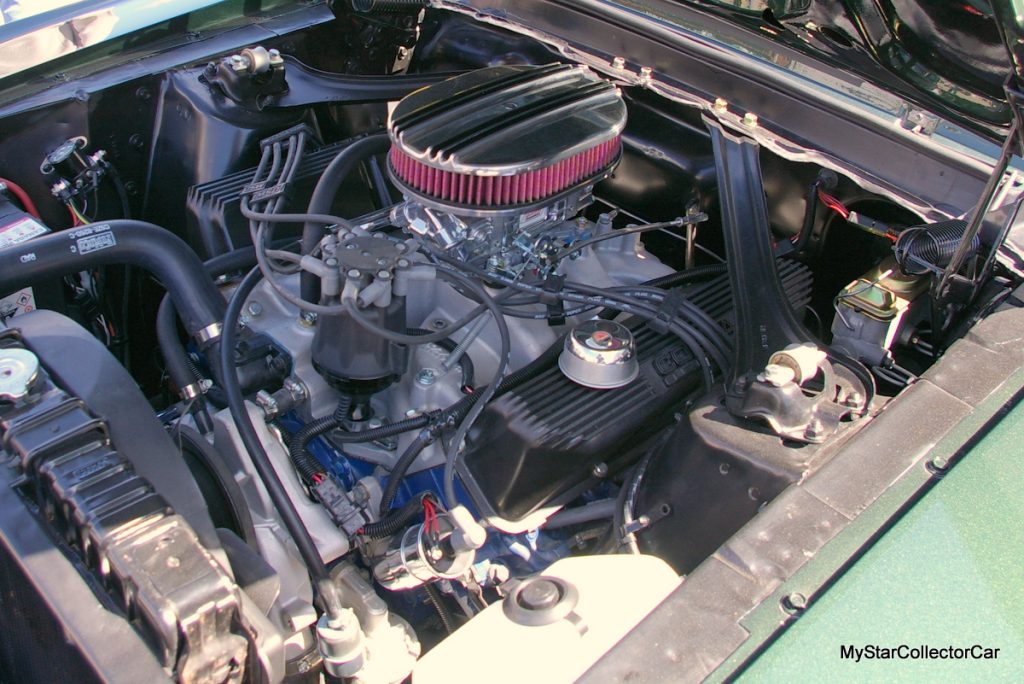 Then he was able to get a famous performance engine builder (Lee Brothers) that specialized in Mopar muscle to build the 428 Ford engine into a fire-breathing monster.
Kim explained why he referred to his Mustang as a 1968 ½ model: the car was introduced by Ford in 1968 as a mid-production season beast of a car built to fight in the Muscle Car Wars of the late 1960s. It was a take-no-prisoners car that Kim wanted to bring back to life via a complete restoration.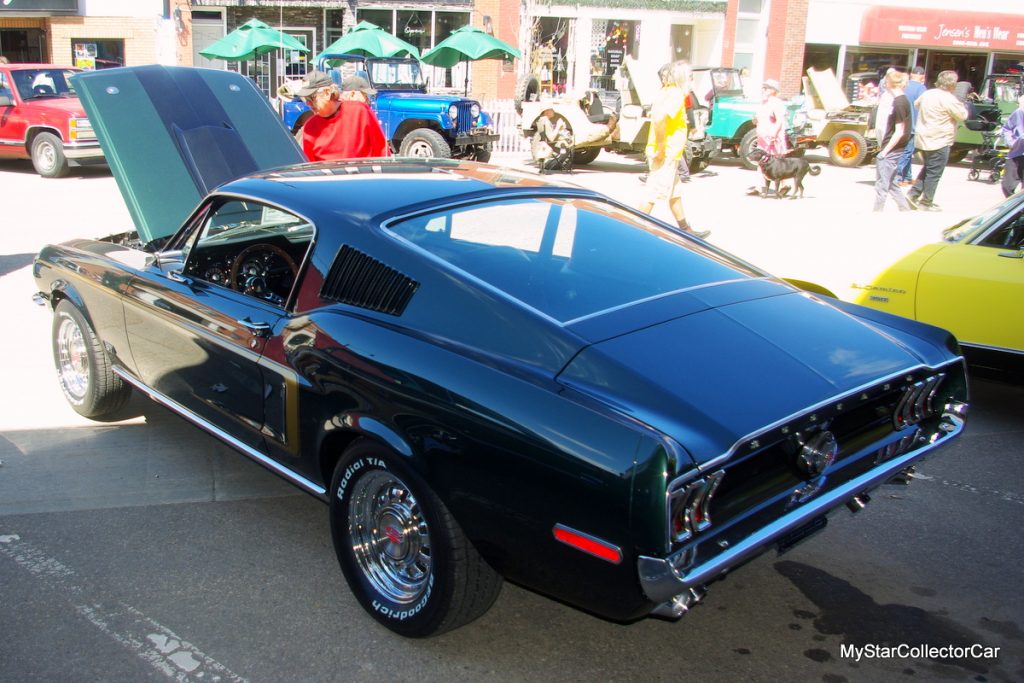 Kim's game plan included the post-retirement phase in his life so he could devote enough time to complete the project. Therefore, his past 4 years were dedicated to the restoration project because Kim wanted to focus directly on the process.
As mentioned, Kim wanted to rebuild the legacy of the 1968 ½ Mustang Cobra Jet, but with a few improvements in the process, including front disc brakes, 15-inch wheels and an aftermarket 5-speed manual transmission. Kim added that he still has the stock components for the Mustang but is comfortable with the upgrades because they make his rare pony car even better.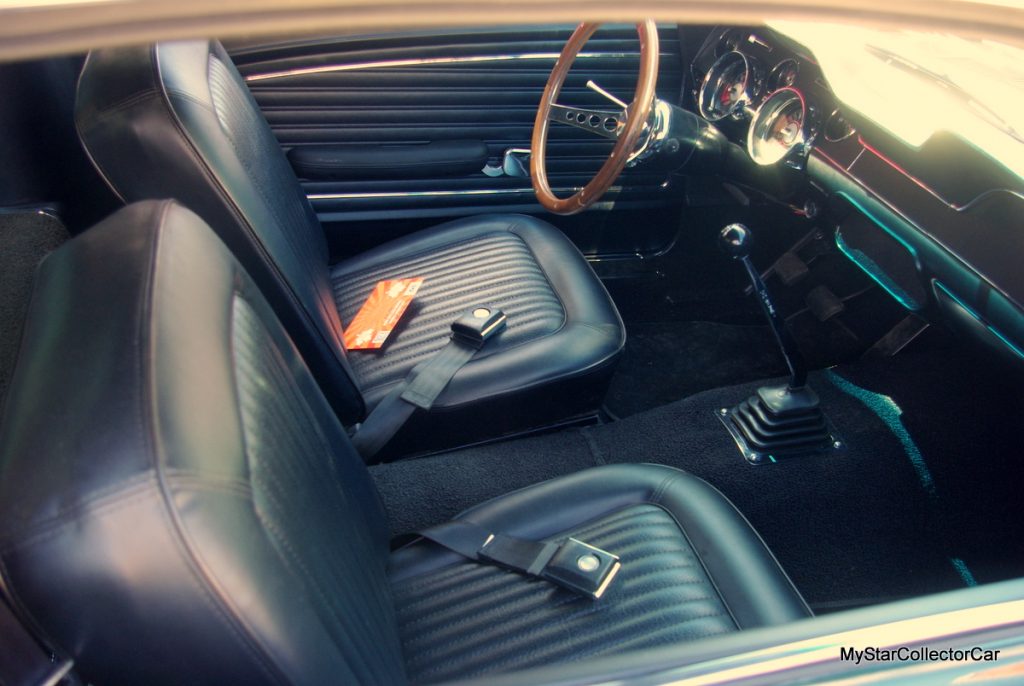 However, every car guy has experienced chronic scarcity of parts during the rebuild process, including Kim. His car's low production numbers as a half-year model made the search even more difficult, so he is still looking for the correct steering wheel and air induction air cleaner for his 1968 ½ Mustang 428 Cobra Jet. He also intends to swap out the car's 1967 front grille for a '68 grille with fog lights.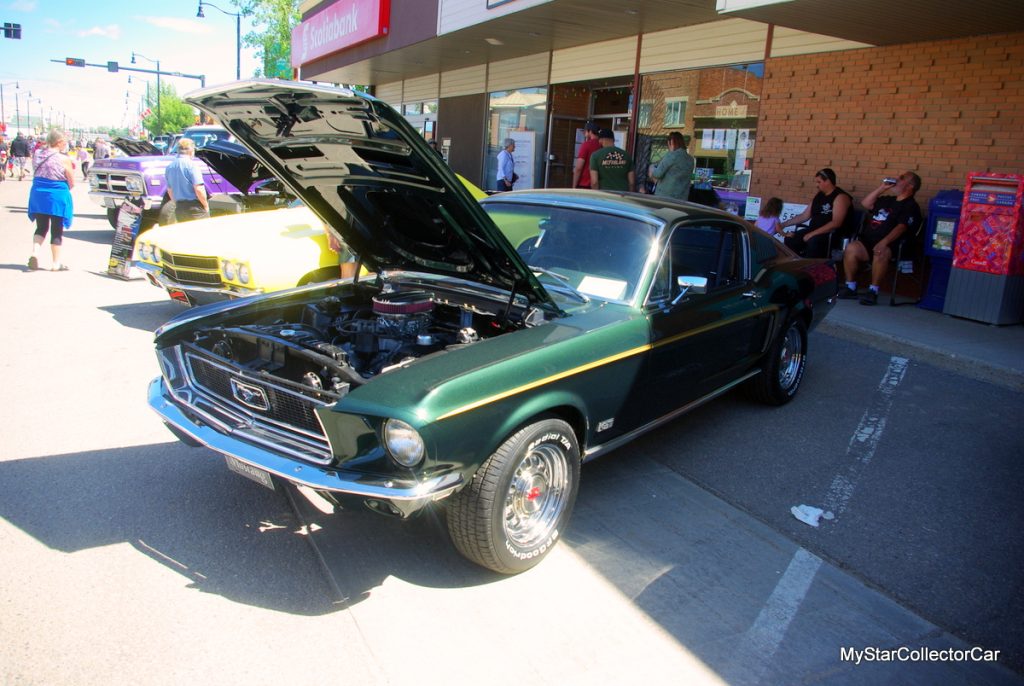 The best news is Kim was able to bring his Mustang back on the road and enjoy the experience whenever the spirit moves him because he "wanted a driver", in his words, and added, "I've had it (the Mustang) for so many years that it's time to enjoy it".
BY: Jim Sutherland
Jim Sutherland is a veteran automotive writer whose work has been published by many major print and online publications. The list includes Calgary Herald, The Truth About Cars, Red Deer Advocate, RPM Magazine, Edmonton Journal, Montreal Gazette, Windsor Star, Vancouver Province, and Post Media Wheels Section.