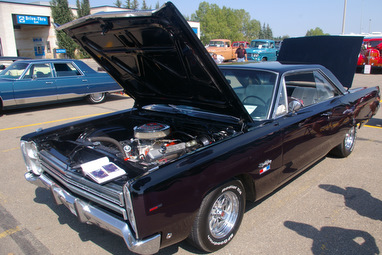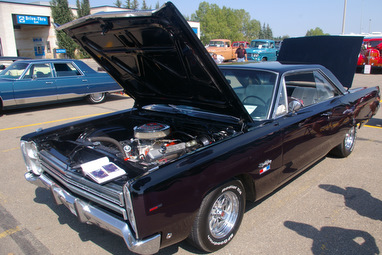 Zacc Bast is the current owner of a 1968 Plymouth Sport Fury with a long history in his family.
Zacc bought the car from his older brother when Zacc was 15 years old and looking for his first set of wheels.
'The simplest plan would have seen Zacc keep the car and make this car story a lot shorter.'
But his first car was part of a much more complicated story line.
Zacc bought the car and owned it for many years for very practical reasons. It was a kid hauler when Zacc moved into young adulthood and his new role as a young father. The Sport Fury had a few issues such as brake and carb problems, but Zacc needed it to be a functional mode of transport in those days.
Eventually Zacc had to weigh the pros and cons of his first car as a practical vehicle for a young family. Sadly, the reality was that his beloved Sport Fury had to go, so Zacc reluctantly sold the car. But he did manage to keep the big Plymouth in the family.
He sold it to his sister, and that eased the pain of separation for Zacc.
However, Zacc never did forget his first car, and six years later, he wanted to find his beloved Sport Fury. The problem was that his sister had sold the car. The upside was that she had sold it to a guy who lived in a small prairie town, and small towns always have their own very efficient grapevine. Zacc put up posters of the car in the town and found it after a search.
The current owner was very reluctant to sell the Sport Fury back to Zacc, so the negotiations took place over a 1 ½ year period. The net result was that Zacc became the new owner of his original car at half the initial price asked by the former owner. Sometimes patience and tenacity really pay off in the world of old cars. Zacc got what he wanted at a reduced price that allowed him to splurge on the restoration. Zacc's business is vehicle restoration, but the Sport Fury was really a labor of love- make that lost love found again- for him.
And we all like a story with a happy ending in car world.
'Especially a story that took place over three decades; with three family members, and one stranger in the mix.'
 Jim Sutherland