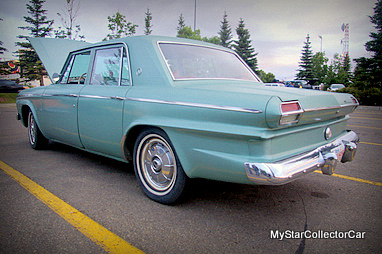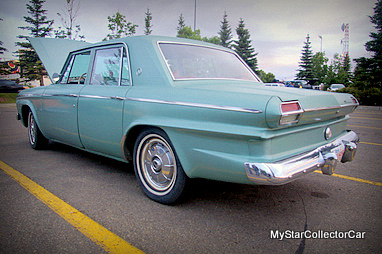 Andrew Cameron is a young guy with an unusual set of wheels. He is the proud owner of a 1964 Studebaker Lark.
You don't see too many twenty-something guys with a Studebaker.
Let's face it, you don't see too many Studebakers these days.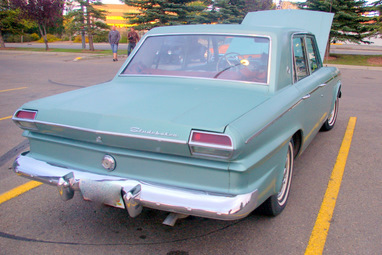 Andrew and his father share an interest in the car that made South Bend, Indiana famous. Studebaker was never the big dog on the manufacturer block, but it was a name that produced some interesting cars over the years.
Golden Hawks, Bullet-noses and Avantis dot the landscape of Studebaker-land, but the backbone of Studebaker was the functional look of cars like Andrew's.That look was enough to capture Andrew's interest so he bought one.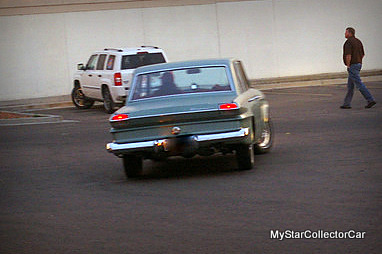 His 1964 Studie was built at the tail end of the company's existence, as stiff competition from the Big Three and foreign manufacturers like Volkswagen hammered nails into the Studebaker coffin.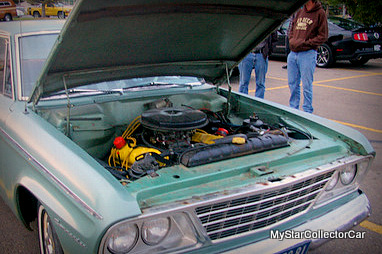 None of that mattered to Andrew, then or now. 1964 is just a year from ancient times for a young guy like Andrew, and he just plain loved the look of this Studie when he first saw it. It's fairly obvious that Andrew likes to run his own show, so he bought it. Peer pressure to buy something hipper for a Gen Y guy was irrelevant. He liked it, and his dad liked it, and that was all that mattered.
The car is pretty original and still has its original Studebaker 259 V-8. It also has a three-on-the-tree manual transmission with an electric overdrive.
It would be fair to say that not many guys Andrew's age have ever even driven a three-on-the-tree car.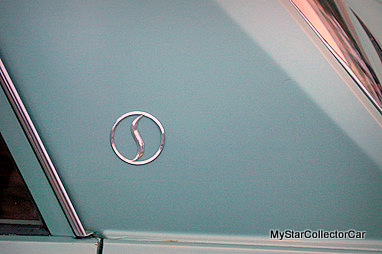 These types of manual trannies are not common anymore, but then neither is a 1964 Studebaker very common these days either.
A young guy from the tuner car generation who actually owns one is rarer than both, and that is what makes Andrew Cameron an unusual Studebaker guy.
Jim Sutherland
CLICK HERE to Like us on Facebook
CLICK HERE to Follow us on Twitter
CLICK HERE to Follow us on Pinterest
Re-post this article if you like it…thanks.