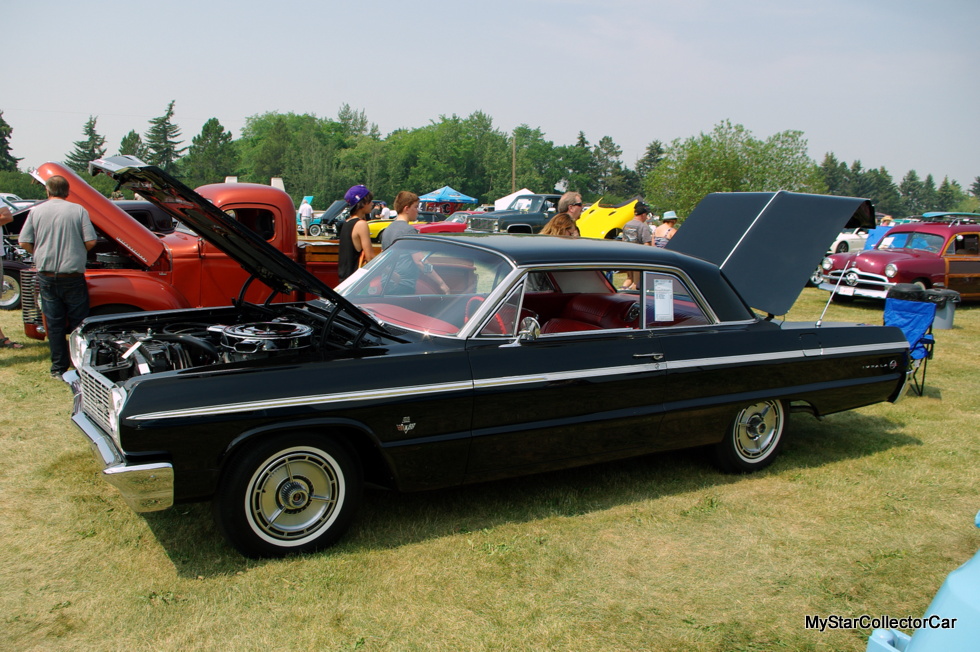 The '64 Impala does not need a press agent.
These cars were cool when the Beatles were cool and 51 years later they're still cool.
There's one version of the '64 Chevy that takes cool to another level.
This 409 Impala is the Holy Grail car. It's a factory dual 4-barrel car with a 4 speed manual and a large list of options. Clarke Lamont is the proud owner of this SS Impala and he was a student of these cars long before he owned this one.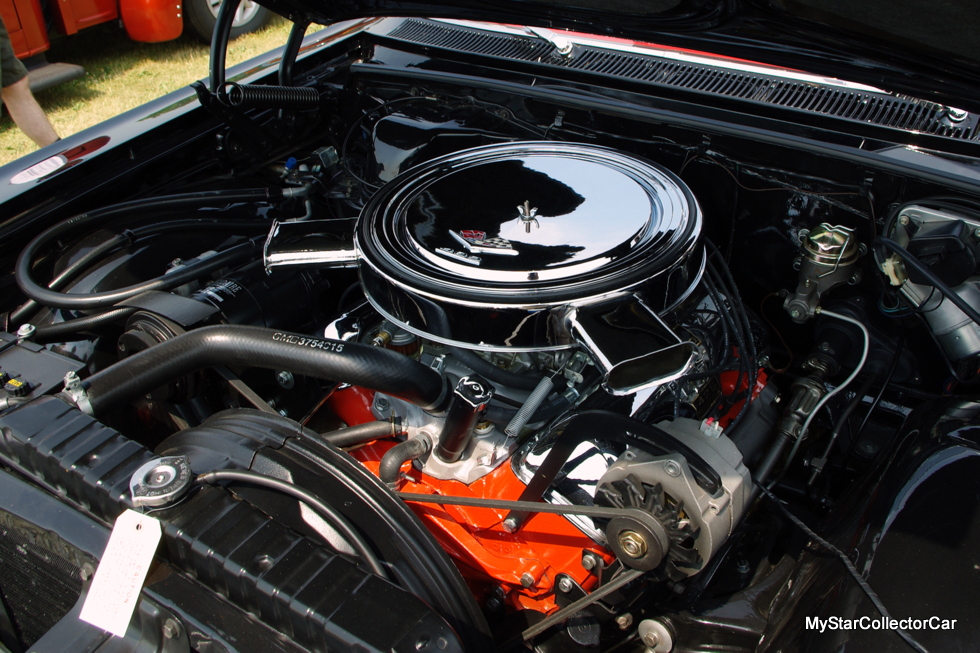 These 409 2-4 barrel Impalas are monsters because they pump out 425 horsepower and they were built to handle the extra horses. Chevy didn't built very many of them and a good guess would be that a number of these brutes met a fast and fatal end back in the 60s so that makes them extremely rare.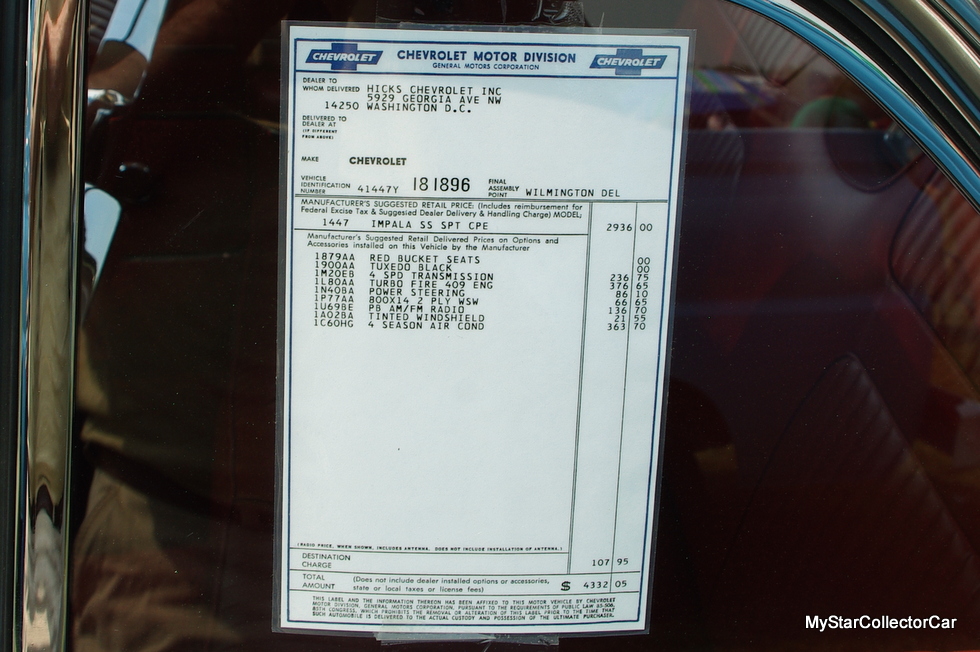 He calls it a "special car" and that may be the understatement of the year because this '64 SS Impala takes a classic car into the stratosphere of rare and storied cars. Clarke was bitten early by the 409 bug because he admitted he had a '62 Impala 409 when he "was a kid" and like most guys who gave up a car in his misspent youth—he wanted another one.
This '64 Impala SS 409 came straight out of a Chevrolet dealer's collection. Clarke picked it up 4 years ago and he knew what he had when he took delivery because this car is the Mona Lisa of '64 Impalas. Clarke has high standards and this car was a great example of a well-kept car but he took it to another level with new paint, rebuilt carburetors and significant detailing. The work on the car paid off because Clarke admits, "this one runs really good".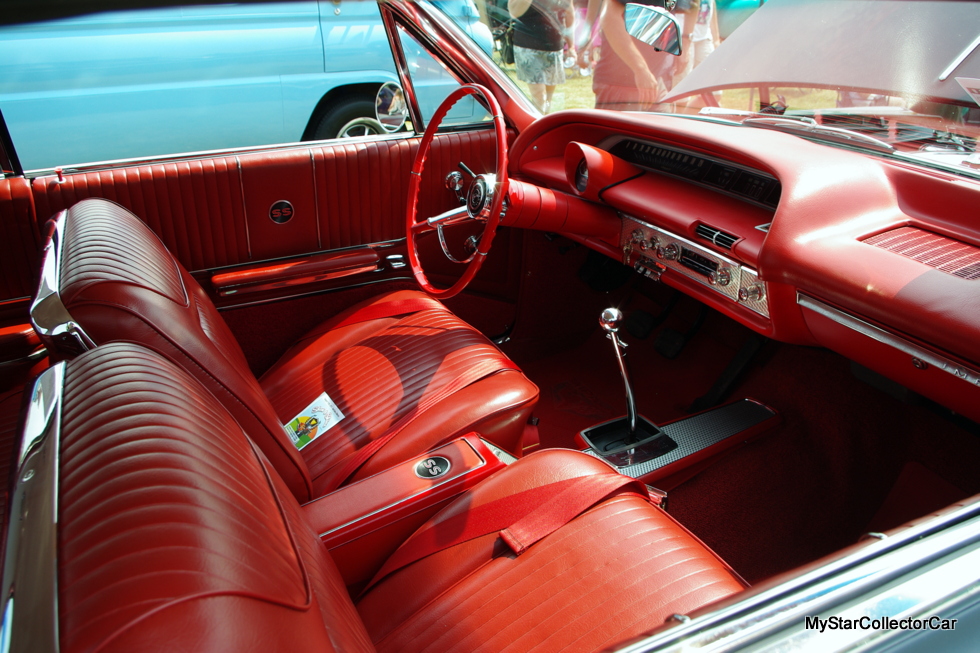 He said the stainless on the car was "fabulous" and it shows because this car could be stuck in the showroom of a current Chevy store and people would think the invoice in the window is real. Clarke is proud of the history behind these legendary Impalas and he's quick to point out this one's numbers-matching status. That is exactly why he doesn't pound on this '64 because he "doesn't want to really get into it because something might break".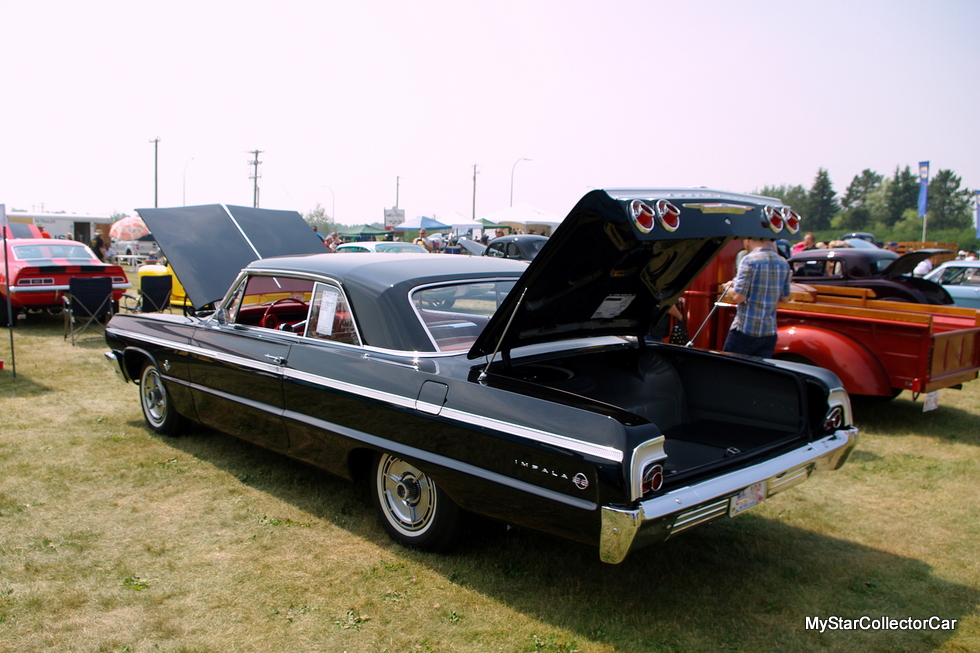 That would be like taking a sledgehammer to the Lincoln Memorial in Washington, D.C.
Clarke is happy to take this museum piece to car shows in the real world where he can be a proud historian. He's a patient guy with a great flair for detail so he informs and entertains curious onlookers who want to know the story behind this incredible '64 Impala.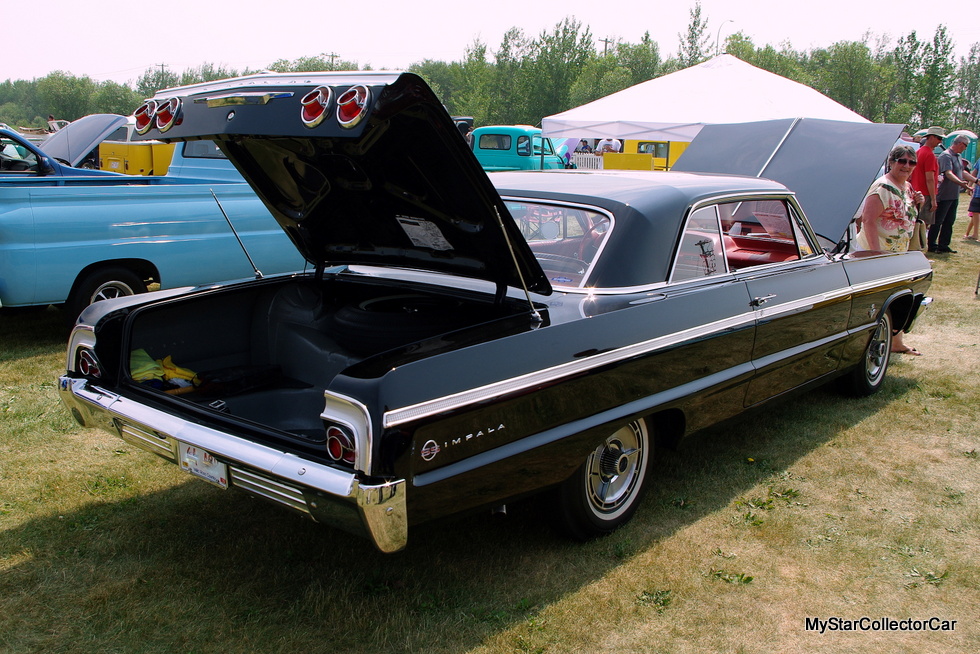 The show circuit has been kind to Clarke because this Impala has a trunk full of hardware. The car won at the World of Wheels for the restored class and it won at the Goodguys show in Scottsdale.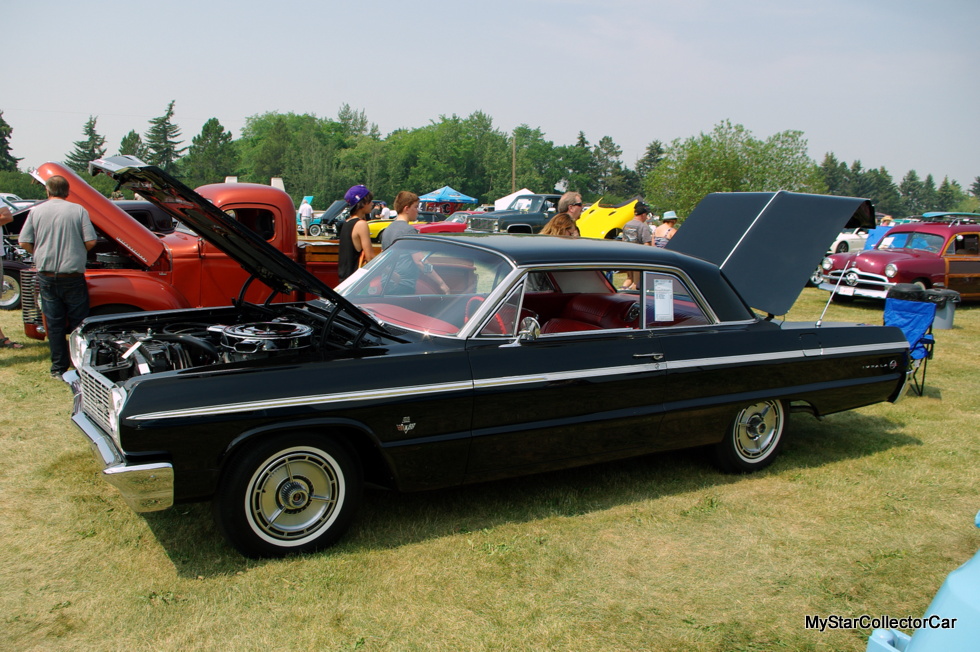 Despite the glory on the car show circuit, Clarke is a guy who revels more in recapturing his past connection with another 409 when he was a lot younger.
That's why he went for the upper rung of a legend.
Jerry Sutherland
CLICK HERE to Like us on Facebook
CLICK HERE to Follow us on Twitter
CLICK HERE to Follow us on Pinterest
Please re-post this if you like this article.