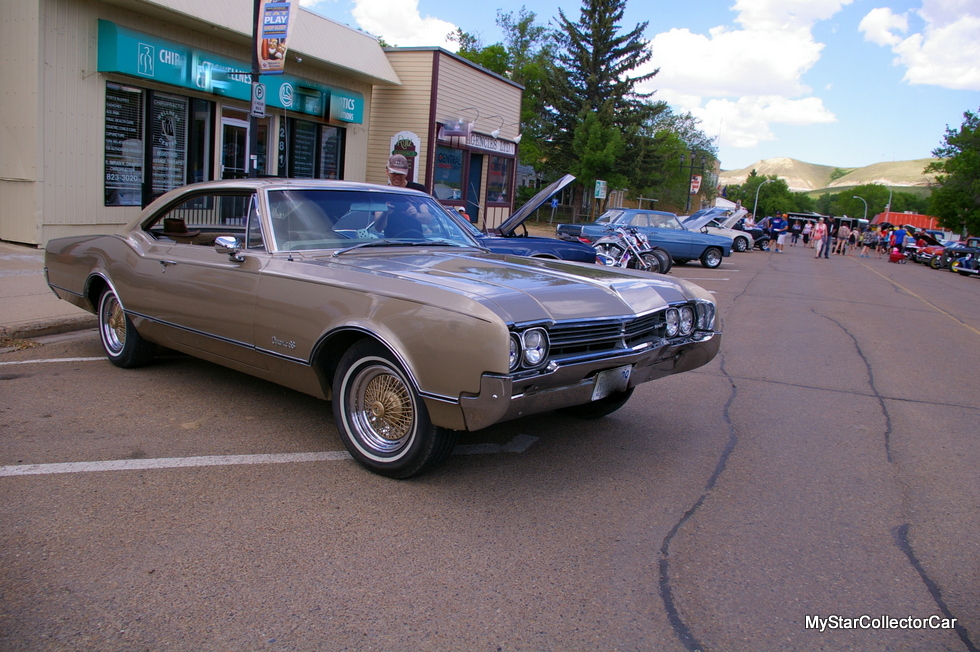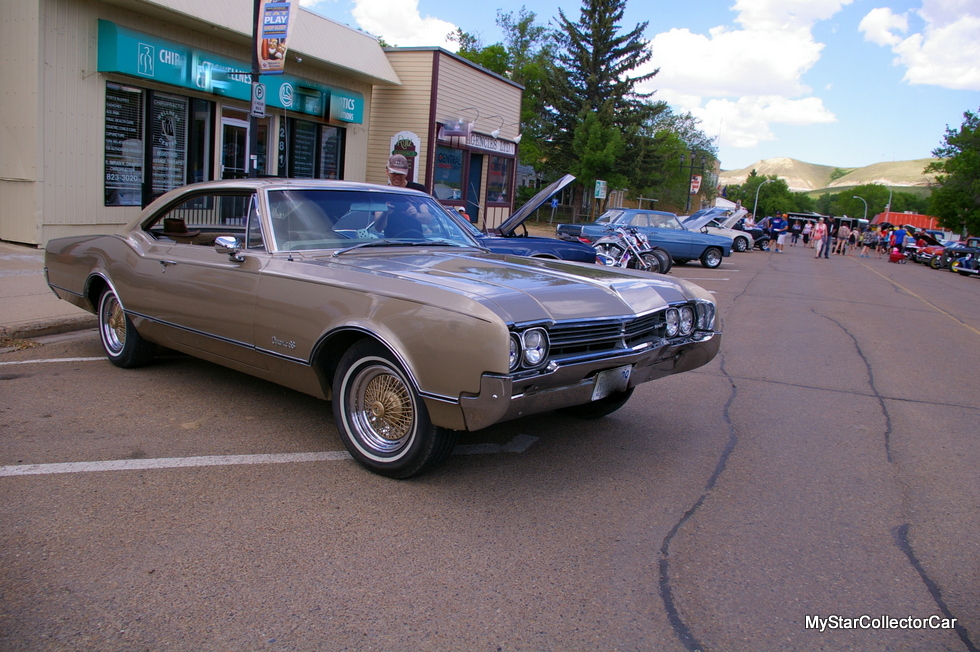 Oldsmobile was always the tweener in the General Motors family.
An Oldsmobile in your driveway meant you had enough disposable income to buy a car that was more than a Chevy and not quite a Caddy.
An Oldsmobile showed you were upwardly mobile, but not quite far enough up the corporate ladder to run the show just yet.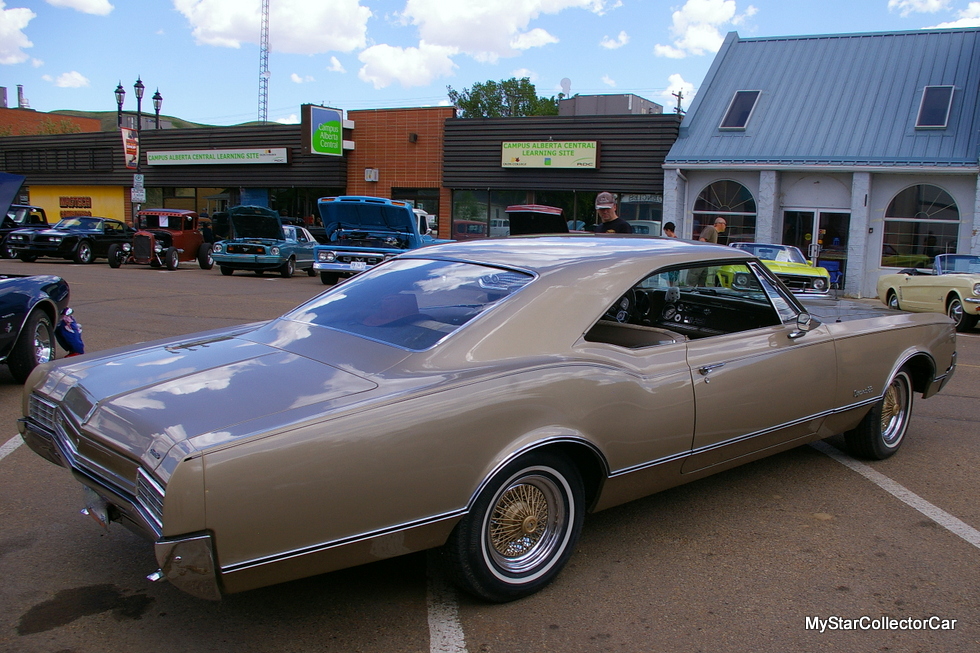 The Oldsmobile was built for this kind of customer and these cars were a sign that "I can't say I've made it all the way to the top just yet- but look out- because I'm on the way".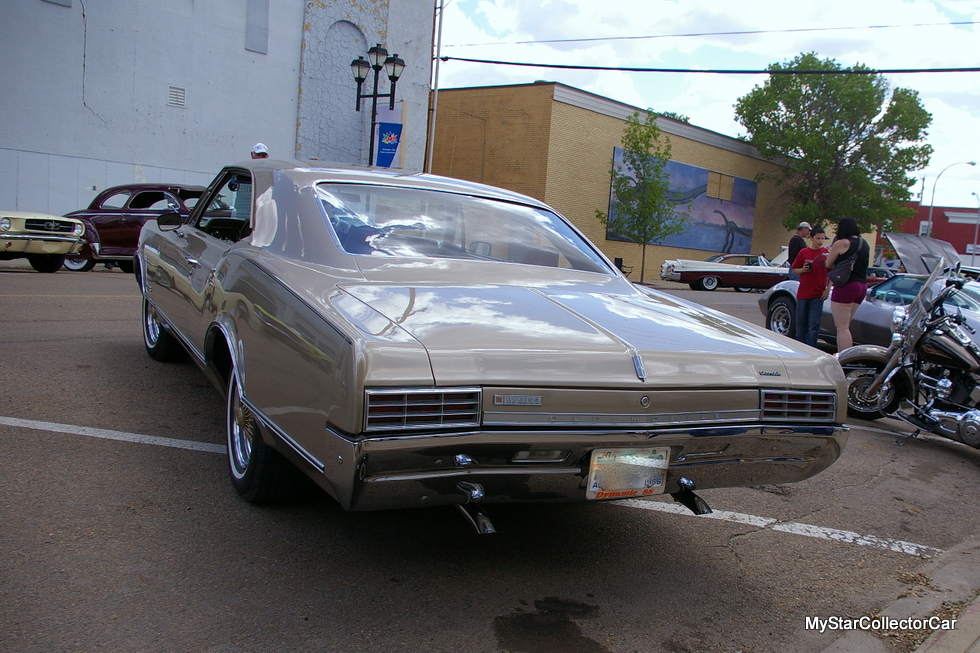 Either that or Olds owners just wanted every neighbor to know the bar has been set a little higher in the neighborhood and now it was your move, Mr. Jones.

A 1966 Olds Dynamic 88 is a great example of this philosophy and MSCC found a very well-preserved example at a show. Owner Joe Du Montier was happy to tell the story behind his beautiful Dynamic 88.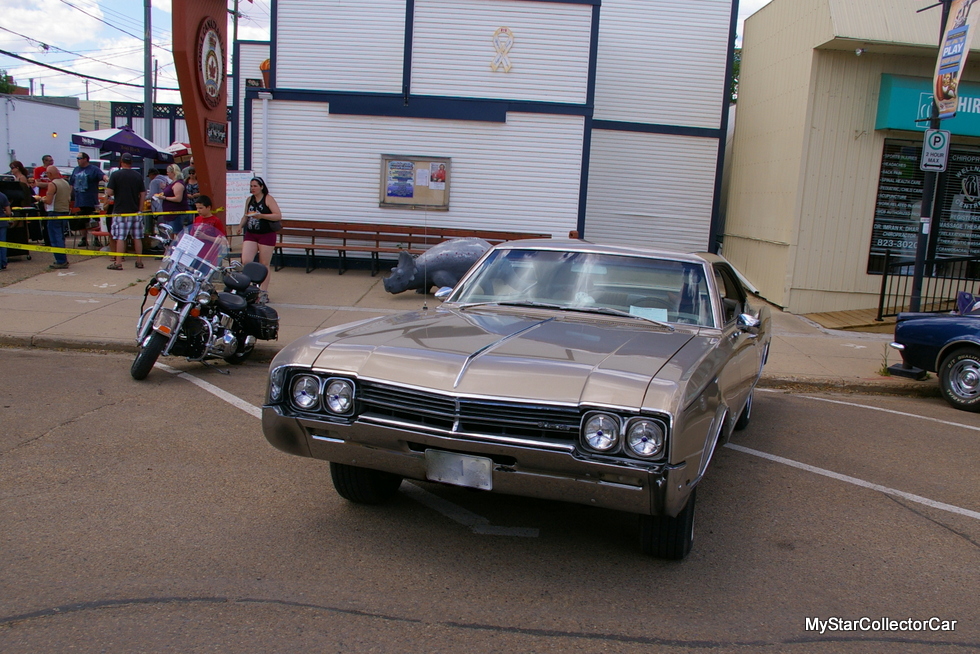 The short version was Joe wanted to buy a car that "wasn't a Ford or Chevy" in his words.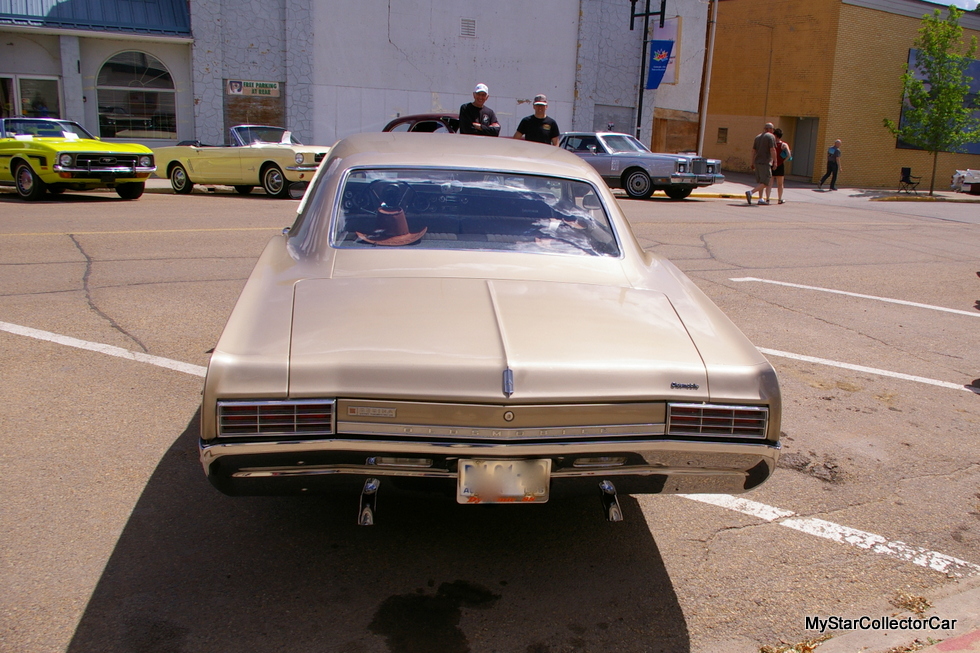 The car was originally purchased in Regina, Saskatchewan, Canada and spent the next 20 years with the owner until his death in the mid-80s. The Olds was used sparingly after he passed away and led a life of semi-retirement until Joe discovered it about 3 years ago.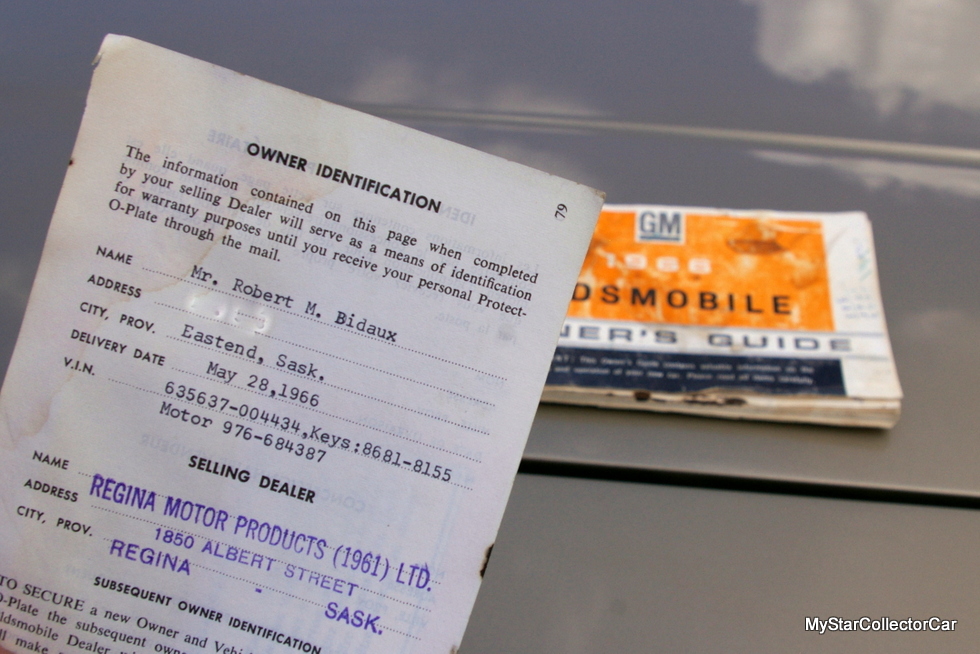 Joe had looked at a few non Chevy/Ford cars from a bygone era and decided the Olds offered a solid base for a purchase.  For starters, the car had a great repaint job that was one less detail on Joe's to-do list for the Dynamic 88.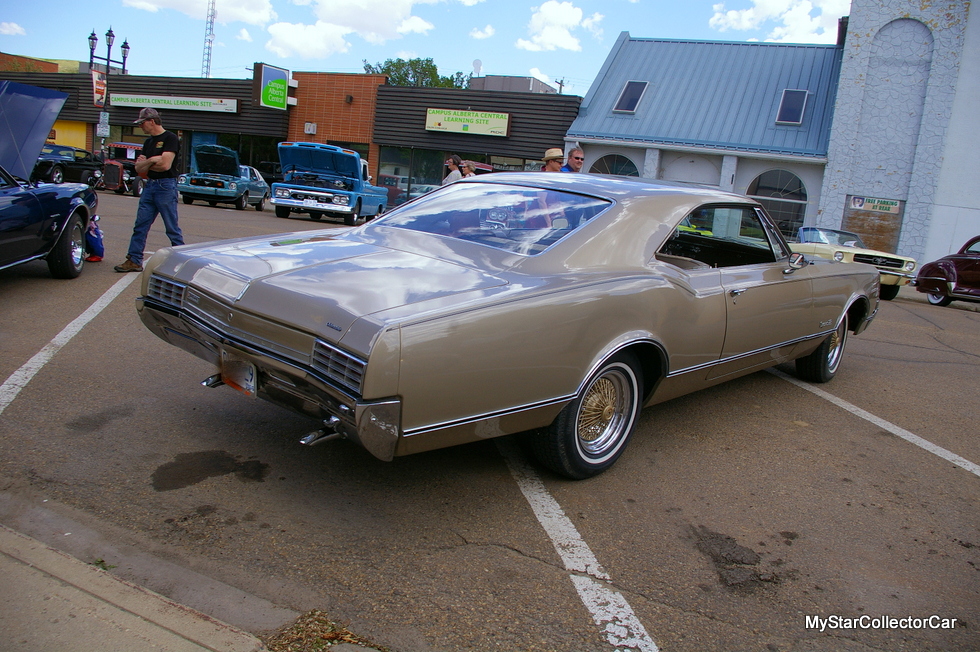 Joe learned rather quickly that even a minor restoration can escalate into a significant financial investment once he decided to add a few personal touches to the Olds.
The interior did not meet Joe's standards so he ripped out the carpet and upholstery and installed a custom interior with Dynamic 88 embossed into the seats. He also added a few retro touches such as a sex light, mirror dice and blue dot headlights.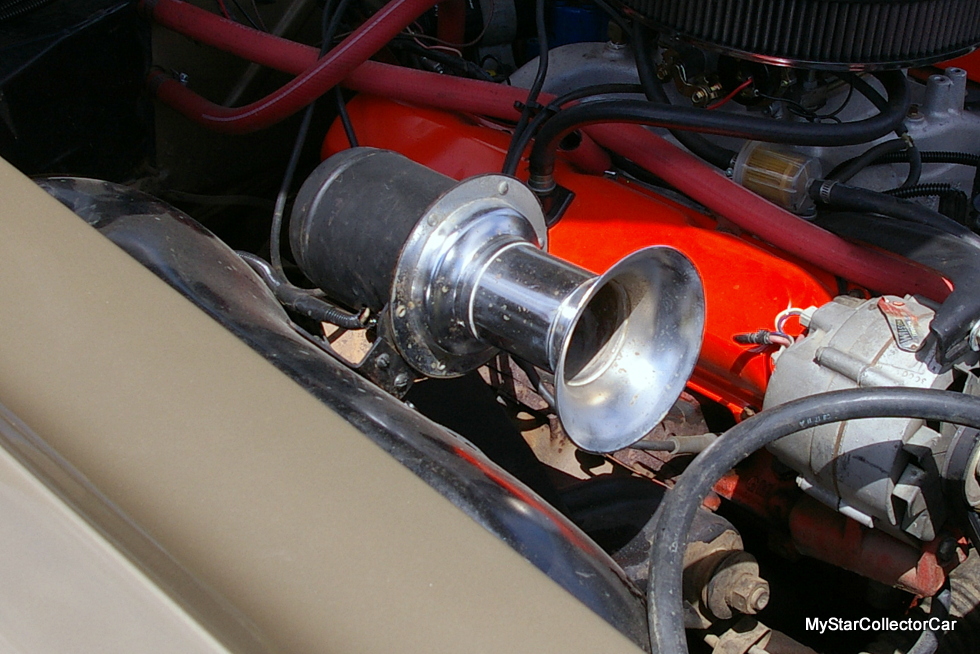 One non-stock addition to the Olds is its Model A horn, a feature that catches people off guard when Joe uses it in public. The two cowboy hats on the rear sill are Joe's unique way of "filling the back seats", in his words.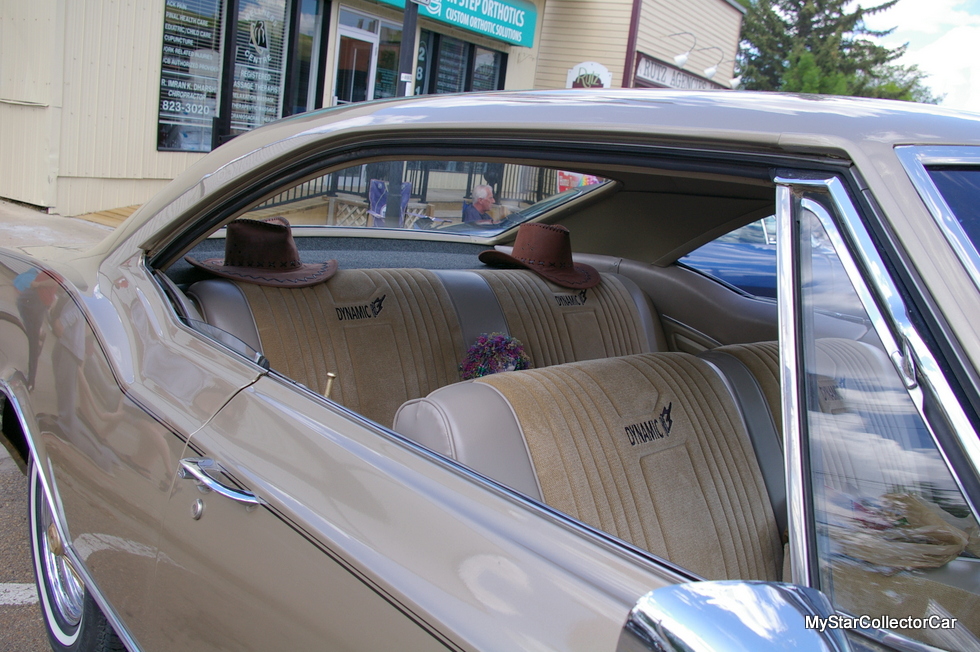 Joe also focused on an advanced insulation package for the car that keeps road noise and dust out of the passenger compartment. Most of the changes are not visible, including the work underneath the revamped trunk compartment which now has stylish carpeted flair to it.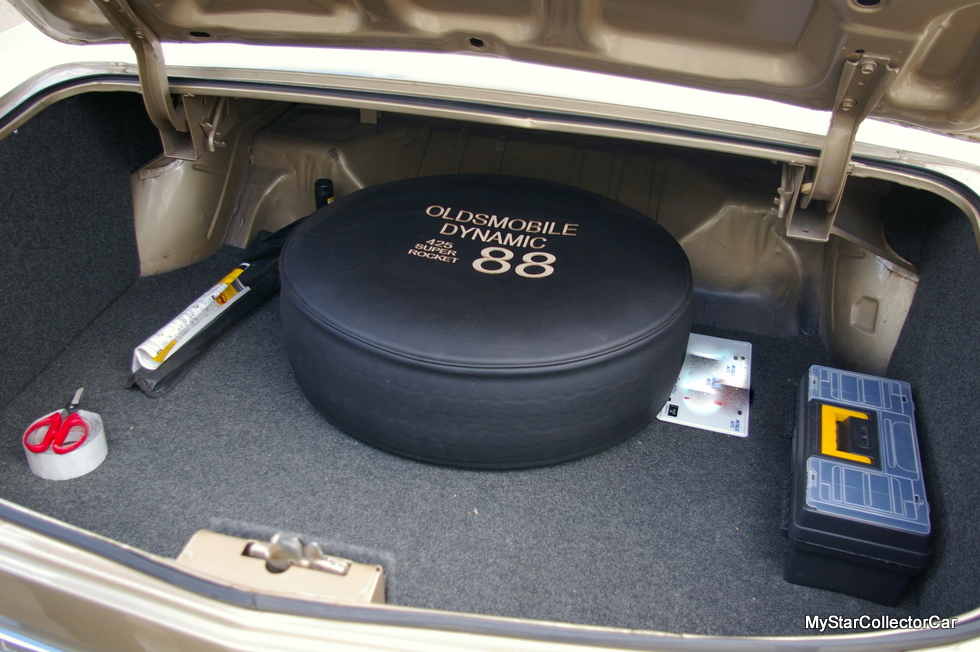 The car retains much of its original glory, both in looks and power train, and Joe has tested the big 425 cubic inch Super Rocket Olds engine under the hood on occasion. Most of the time he stays around 60 mph on the highway, but he did mention the car can gallop when the spirit moves him.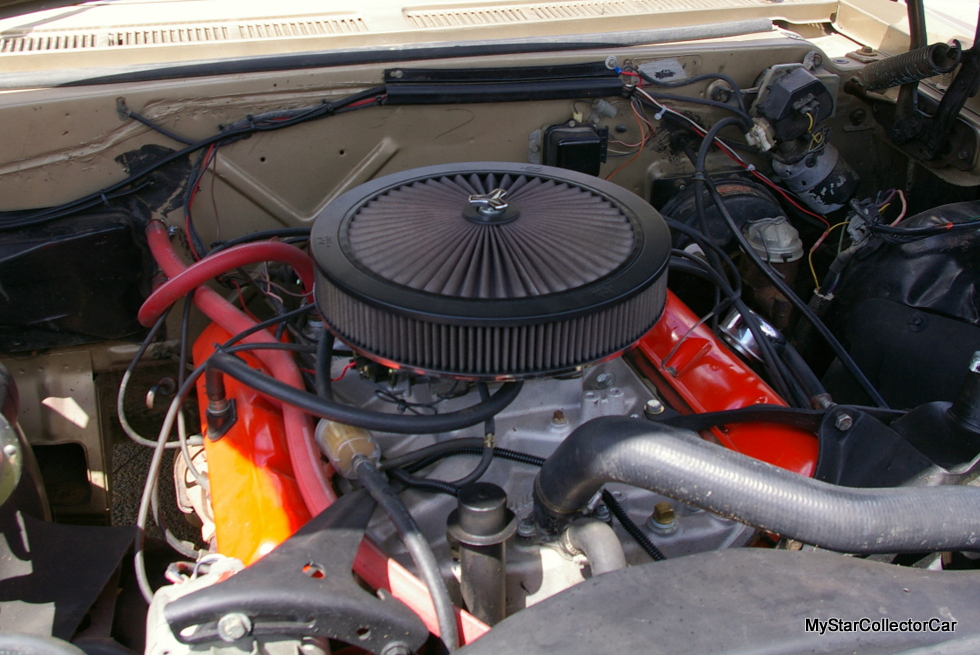 One of Joe's fondest memories thus far was a family occasion when he used it for his sister's 75th birthday and took her for a spin in the classic Olds.  Joe said his sister was "pretty excited about the ride" and who can really blame her?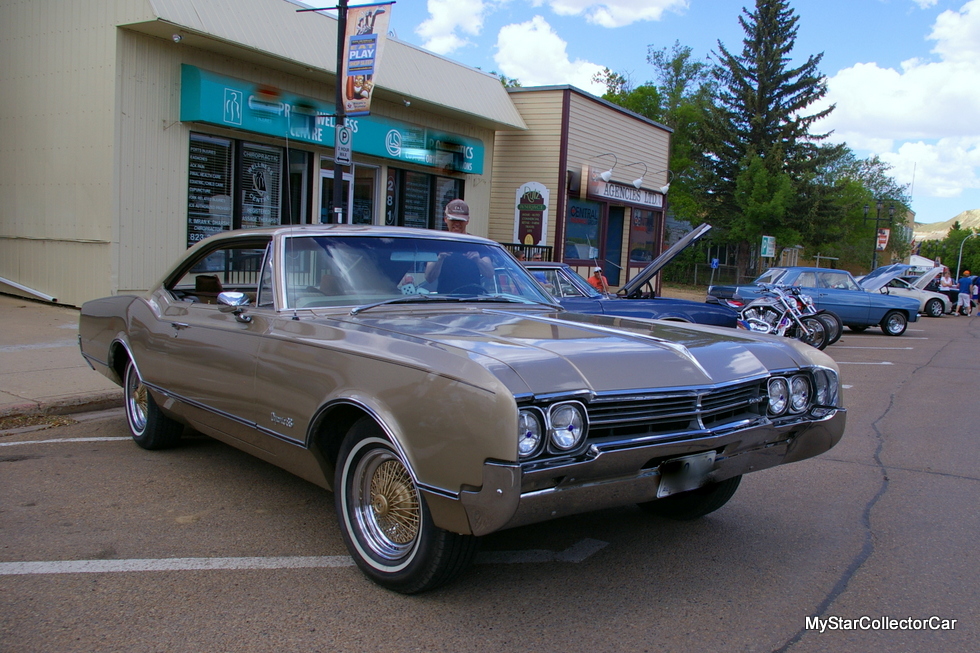 Joe has found his car and enjoys every minute behind the wheel of his Olds Dynamic 88. A classic happy ending for car guys.  
Jim Sutherland     
CLICK HERE to Like us on Facebook

CLICK HERE to Follow us on Twitter

CLICK HERE to Follow us on Pinterest

Please re-post this if you like this article.