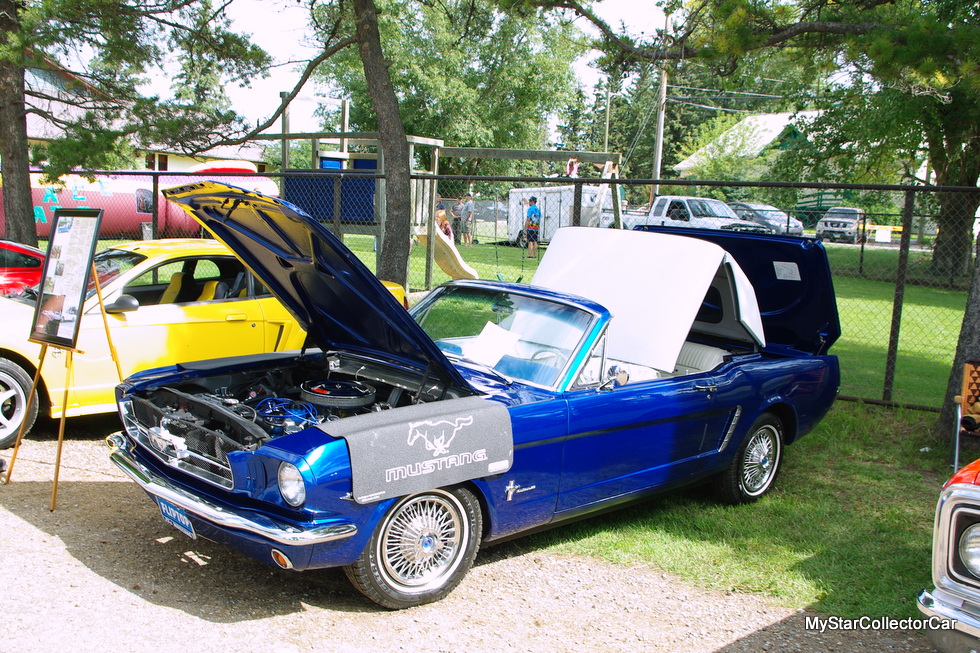 Most car guys are well aware of the Ford retractable hardtop option in the 1957-59 lineup.
These cars were a miracle of modern 1950s technology because they transformed a hardtop into a convertible in less than minute.
These hardtop convertibles were the stuff of legends given the limitations of electronics back in the day so it was a natural fit for a '65 Mustang.
At least in theory.
Clint McAlister is the owner of this extremely unique pony car and he's become an expert on these rare Mustangs. He explained how the concept began, "Ford spent 250K in '66 to build a prototype and then ditched the project when they found out they couldn't make it work with electric motors".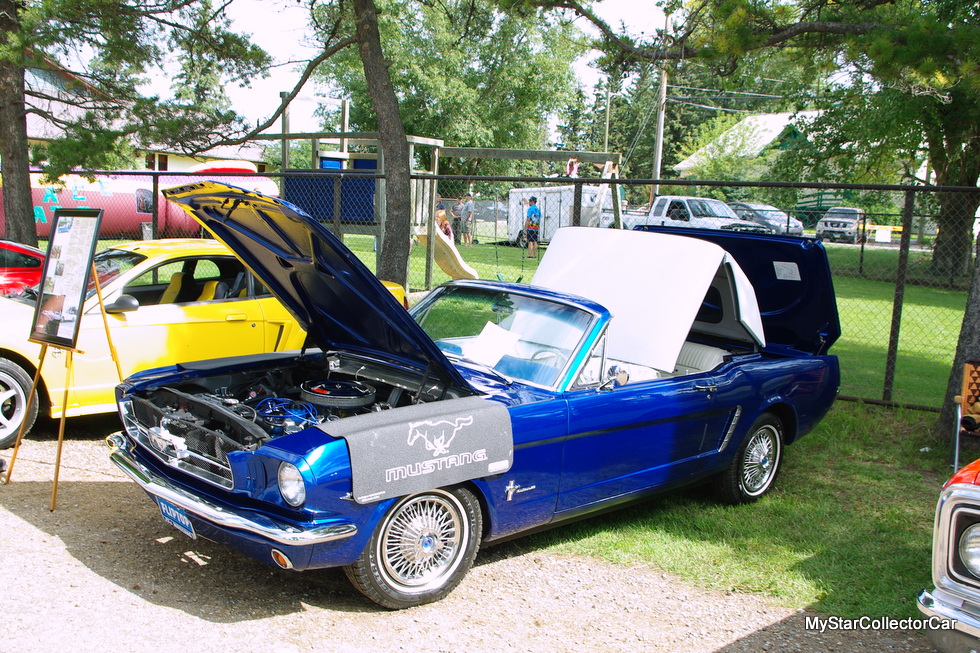 He added, "Ben Smith was the guy who designed the '57-59 retractable hardtop and he didn't want to make it complicated like they were with all the motors and solenoids that were involved".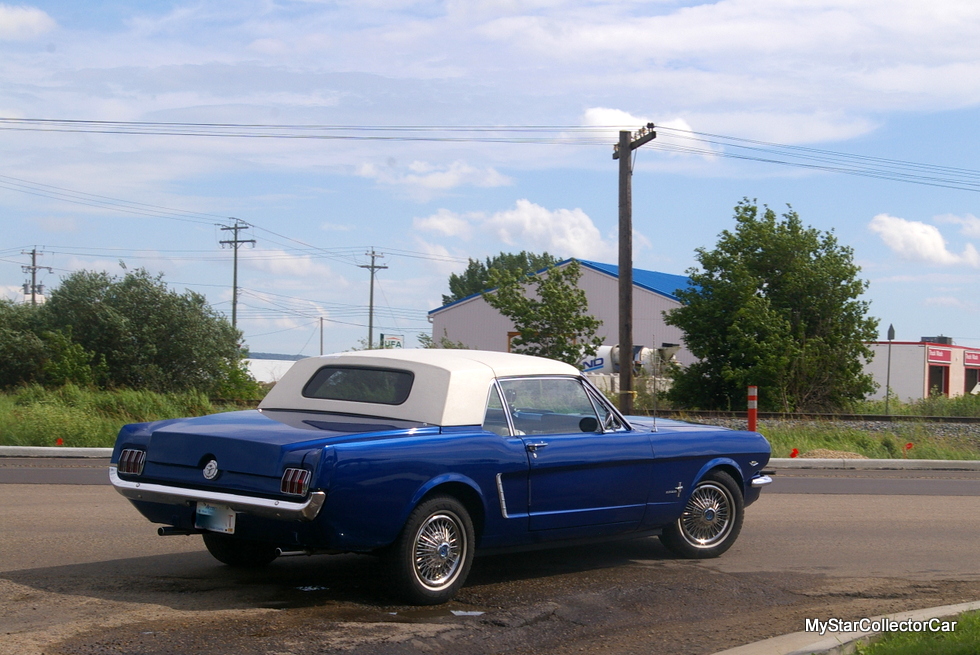 Eventually Smith decided to build his own retro-fit kit for the 65-68 Mustang. Clint's car is a 1965 version of the specialty 'stang and he nailed down the cost of the conversion, "This car cost $2395 new but but he kicked in $25,000 to jump start the business and went home to build 18. He sold a couple of kits for 10,000 but a lot of people wondered why you'd put 10K in a 2300 dollar car".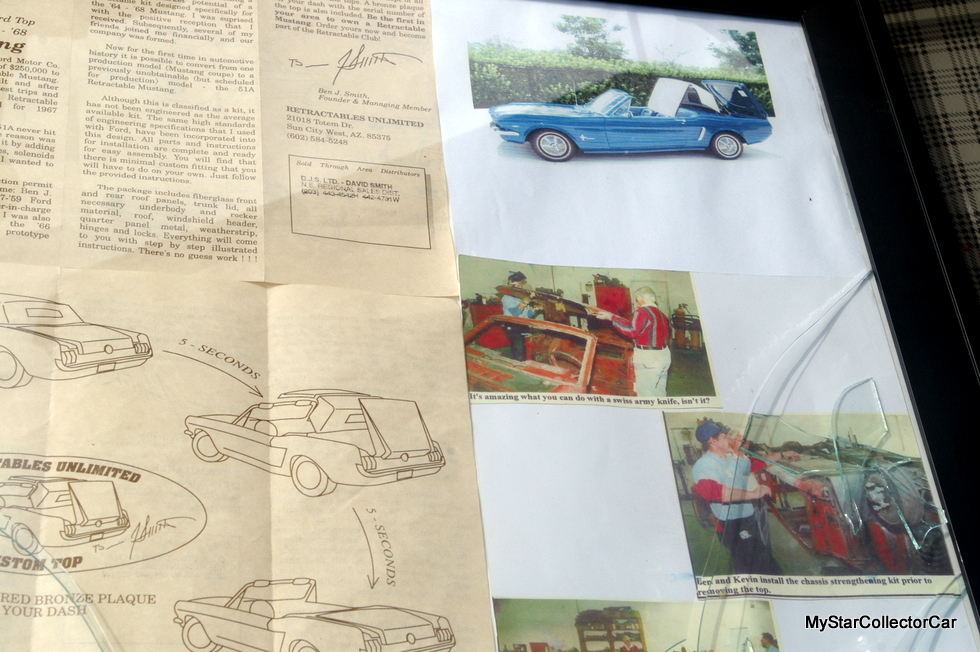 These kits included fiberglass roof panels, weatherstripping, quarter panel hinges, underbody and rocker material and other pieces to make the roof work to Smith's specifications.
Clint found this car before he even knew they existed via an ad on a website, "I bought it from a 90 year old guy whose kids had no interest in it. At the time I didn't know they made them and I was wondering if I shouldn't be spending money on something that was kind of off the beaten path like this car".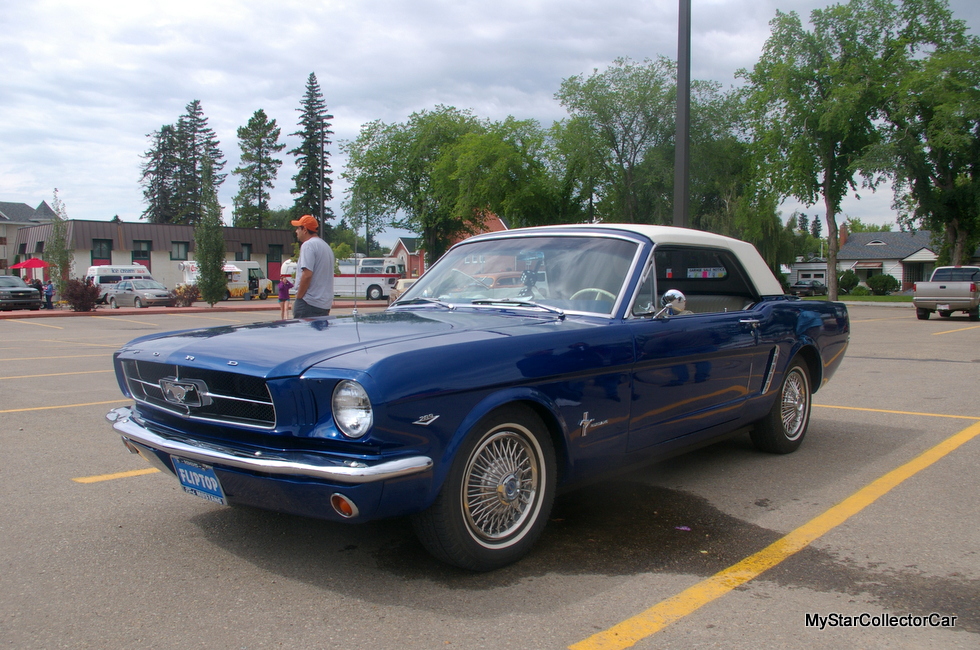 Clint added, "It's actually been a pretty good investment because one sold at Barrett-Jackson and there was another one on Youtube that isn't for sale but it's pretty popular. This one was appraised at 44,000 but I've done a lot to it since then".
That means that this Mustang was even further removed from stock, " It had a six but now it's a 289. This car was gutted and now it's not a Ford blue, that's a Chevy blue but it's basically original but I put a console in, chopped the dash and put a new one in plus I added removable speakers so I can hear them".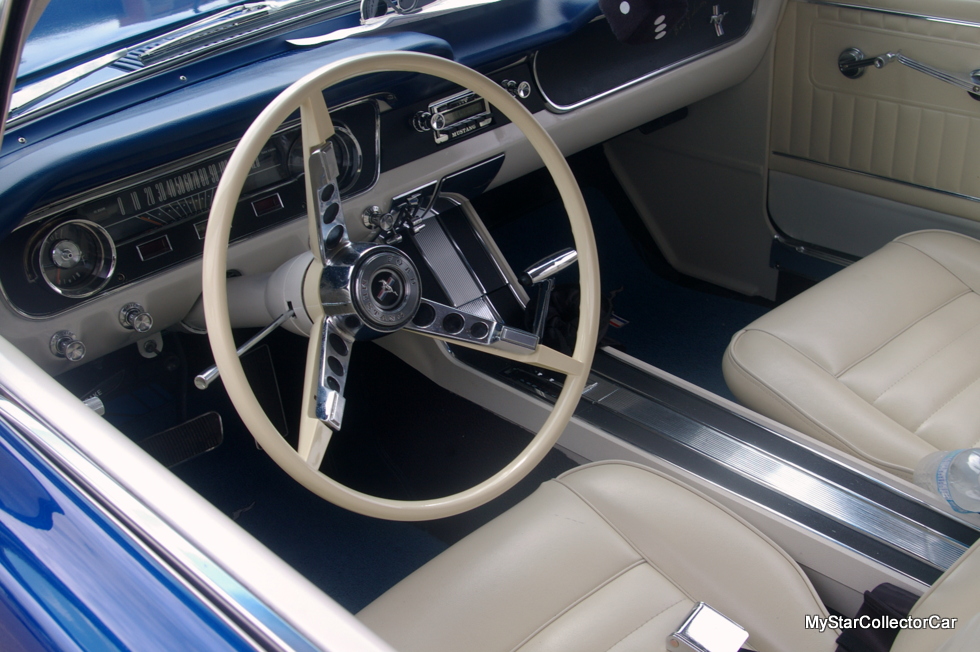 Clint thrives on his new role as the historian for this very unique 1965 Mustang because he knows that this is a very important part of a very famous brand name's history. He is very proud of a signature on the car, "Ben Smith signed the glovebox and that's a great autograph to have on the car".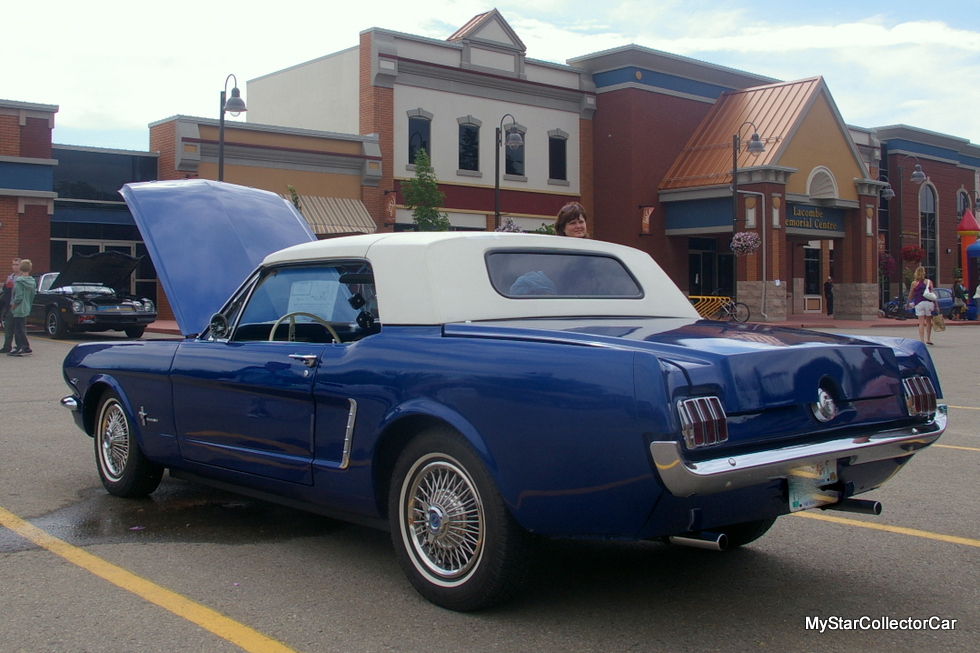 This car is far removed from trailer queen status because Clint loves to bring it to shows and explain the history behind this Ford classic. He even tracked down the lady who once owned it to show what happened to her Mustang hardtop convertible.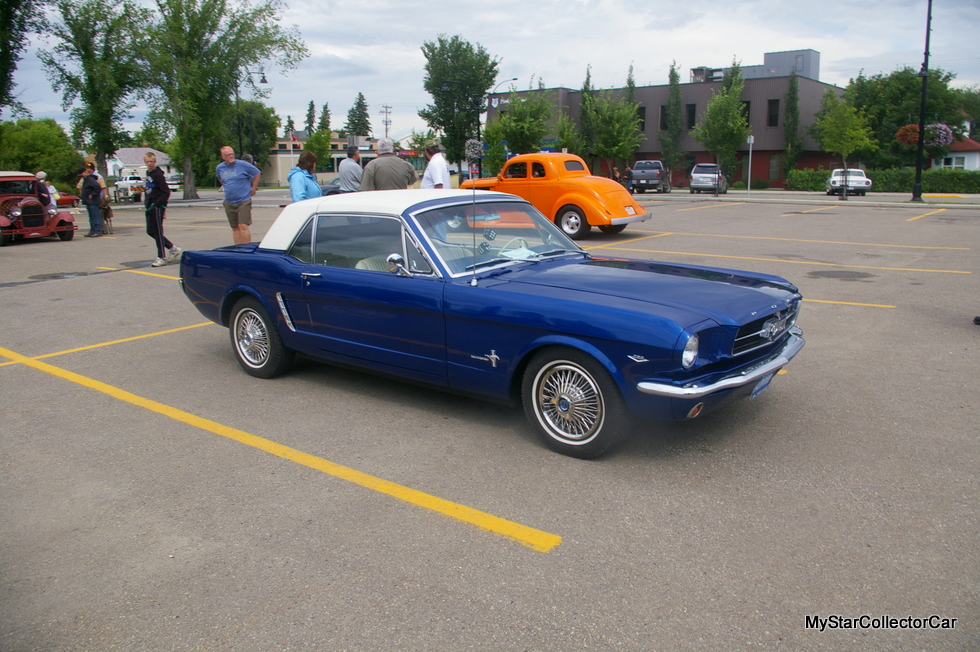 Clint is a guy with a well-defined sense of humor and that was clear when he pulled up his pant leg to show off his artificial leg, "That's my collateral because if they take my car my leg's going with it".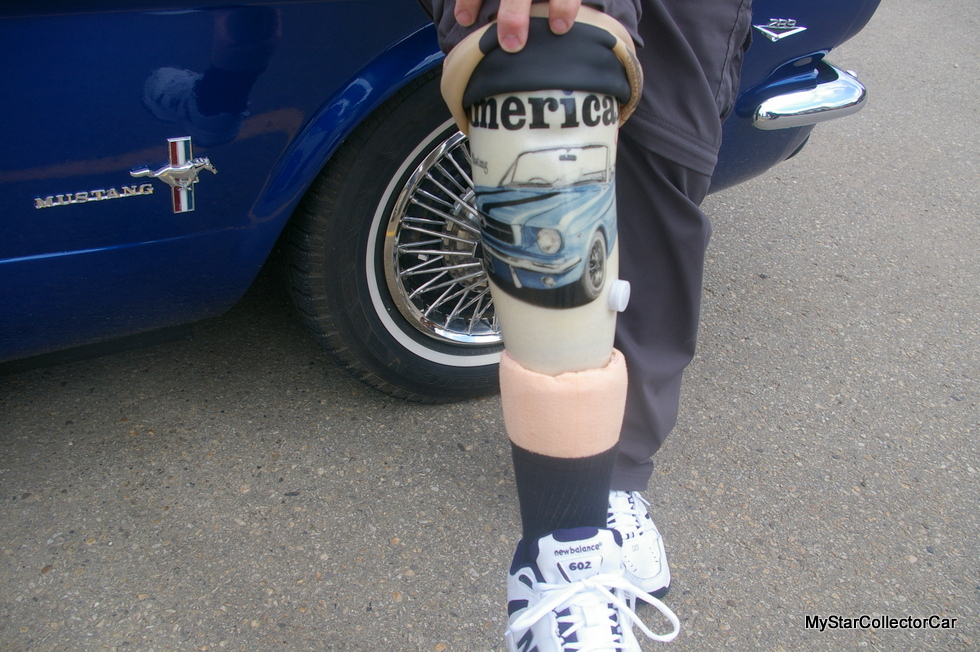 This Mustang retractable hardtop may have been lost to the dust bin of history if it wasn't for the commitment and knowledge from a guy like Clint. You can explain a car like this to somebody, you can even look up pictures online but there's no better teaching aid than a full sized example at a car show.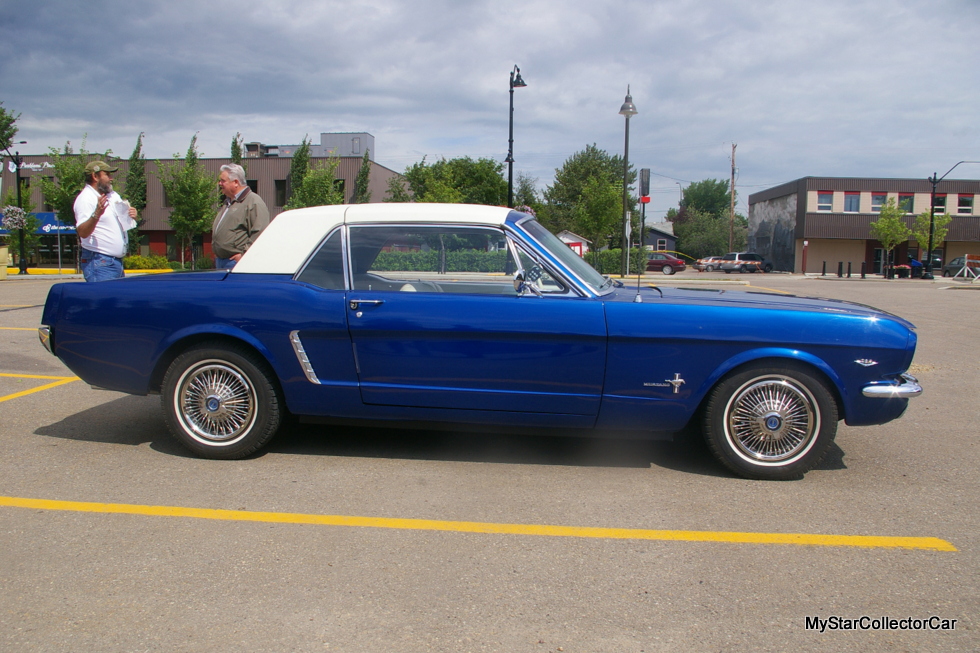 Add in a motivated teacher like Clint and suddenly automotive history comes alive.
Jerry Sutherland