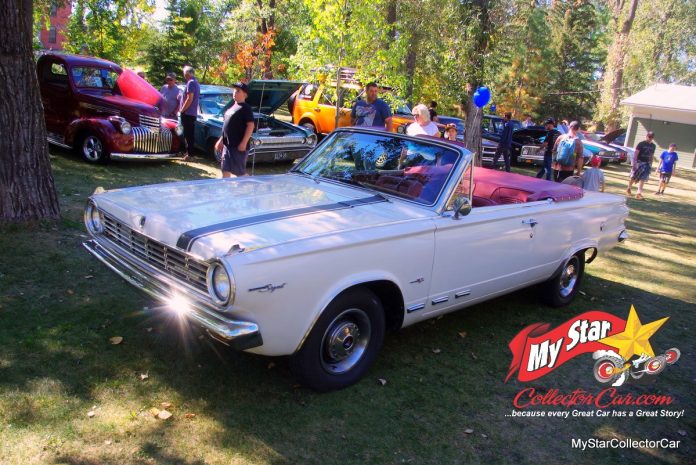 Some cars are so rare they break the bank at major auctions.
This 1965 Valiant Signet convertible is extremely rare, but you'll never see one on the cover of a big auction magazine.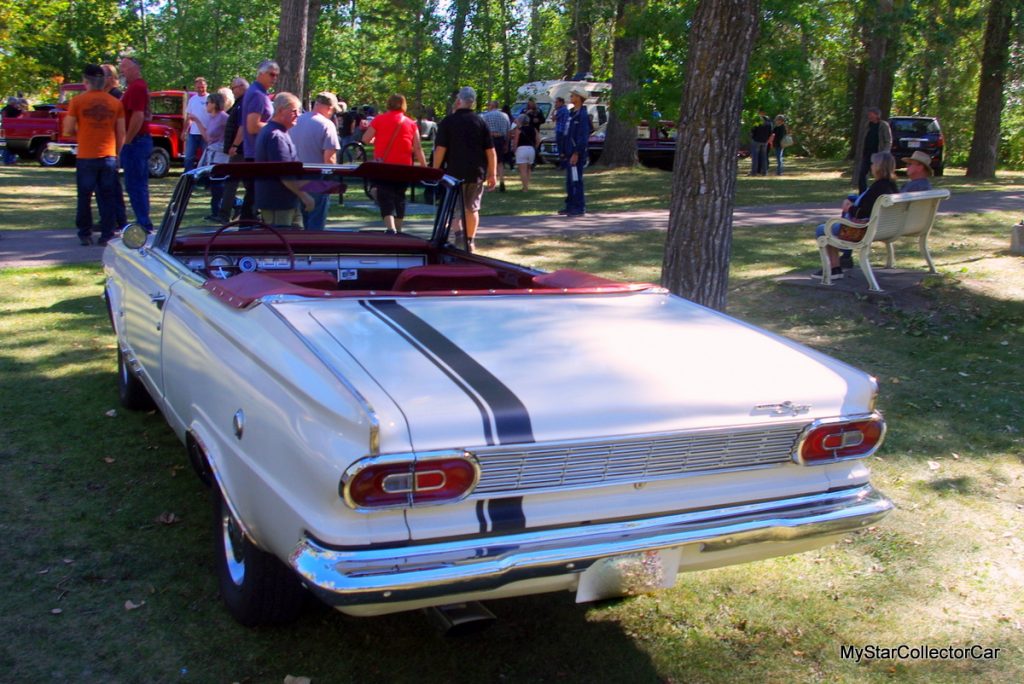 Larry Sumner is the proud owner of this unusual A-body Mopar. He admits the restoration process was a huge learning curve because it took place over a 28-year period. Larry's goal was simple—bring the car back and acquire new skills along the way.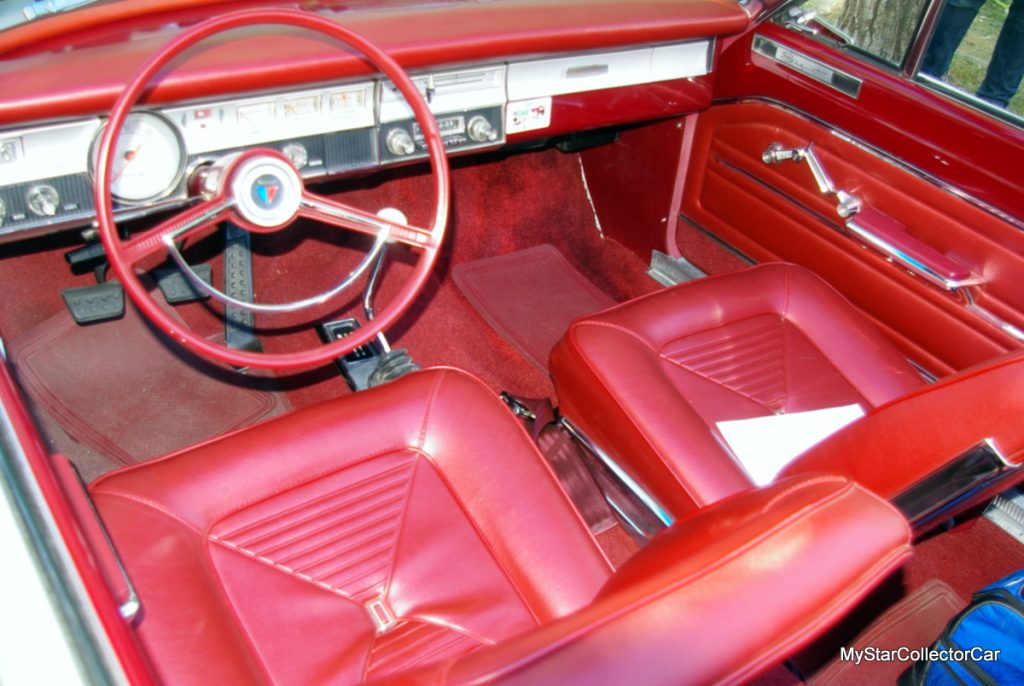 Larry bought the car in 1992 and he said, "It was a basket case". That slap of reality didn't deter Larry, so he dove into this massive job. Everything was essentially there, so Larry started his learning process on the car.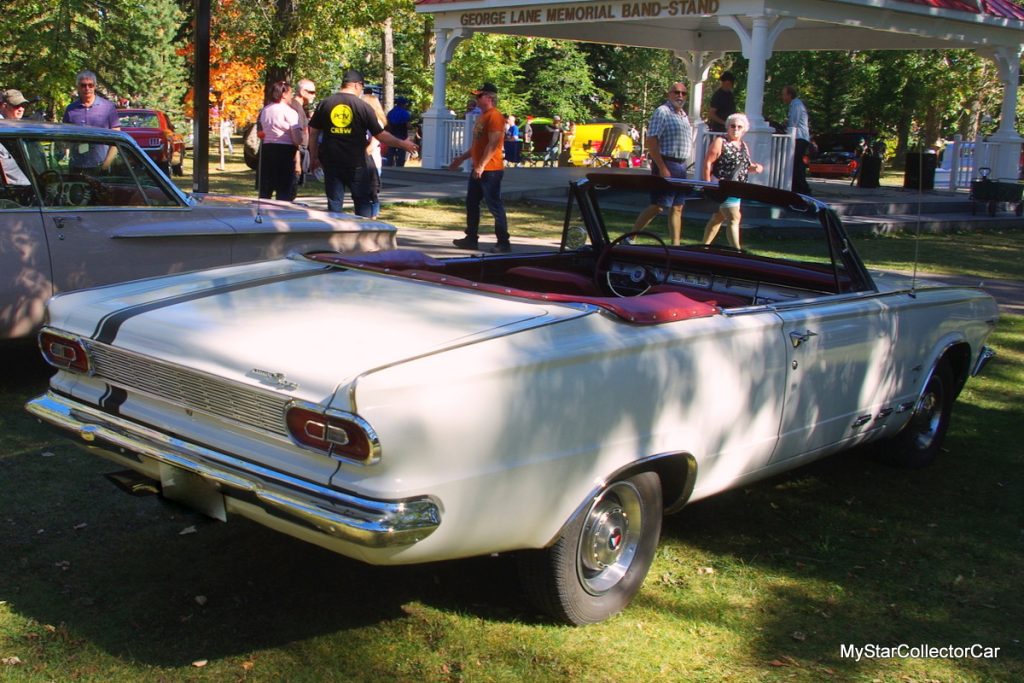 The Valiant had the wrong transmission and the wrong rear end but that's where the plan came together. Larry learned his car had an extremely rare combination of a 273 Commando 4-barrel and factory Hurst 4-speed. This was something you'd see on a Formula S Barracuda—not a Valiant convertible back in 1965. Larry questioned why the previous owner replaced the factory 4-speed and the guy replied, "If you think it's so rare, why don't you buy it?".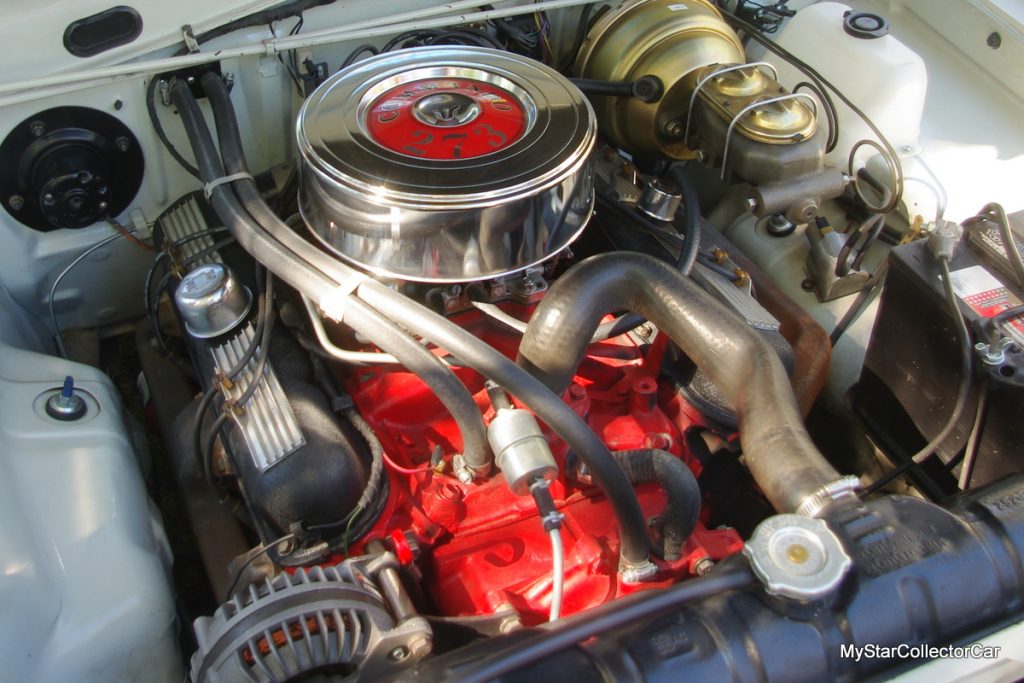 This was indeed a rare car because it also came with factory stainless steel exhaust and disc brakes. Very few '65 Valiant convertibles were equipped that way. Larry knew that—it inspired him to keep pounding away at this little Plymouth project.
This project was a long and winding road and Larry admitted he ran into many armchair quarterbacks with a keyboard and an opinion. He learned how sort out valid advice from an avalanche of bad advice and pick the answers that made more sense. Larry added to his own knowledge bank when he solved a ball check problem on his carb after nobody gave him good advice.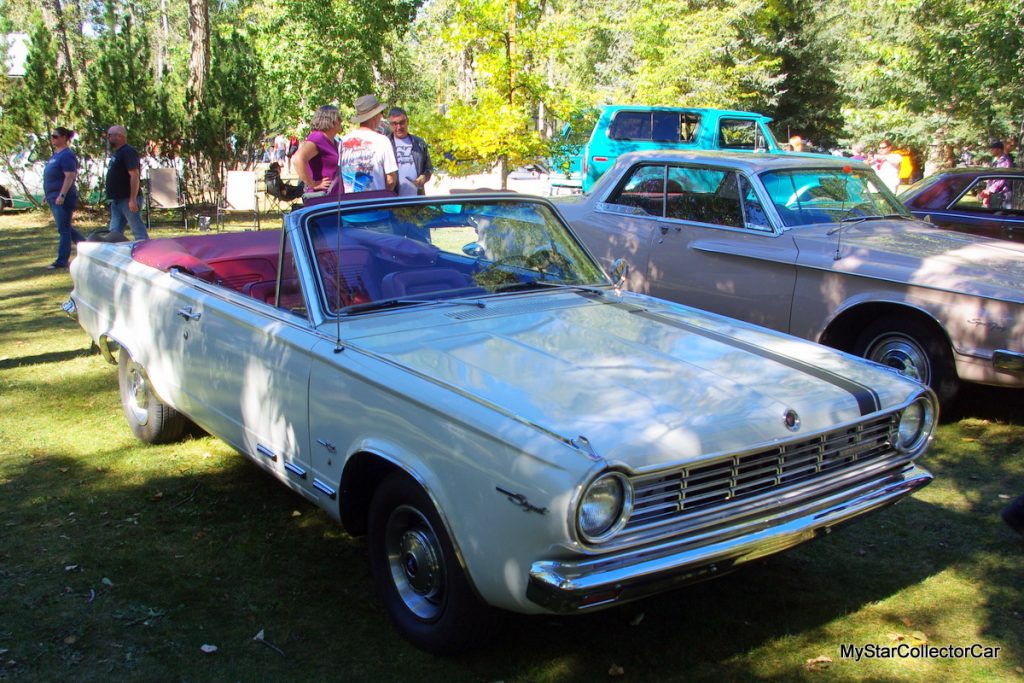 Larry rebuilt the engine (except for the machining), did the transmission and learned how to do upholstery because he had the time and the inclination to save this Signet. He even painted the car with a skilled buddy looking over his shoulder—Larry admits it's not a concours paint job but it's all his. Larry added the Formula S racing stripe because he thought it looked cool and broke up the paint.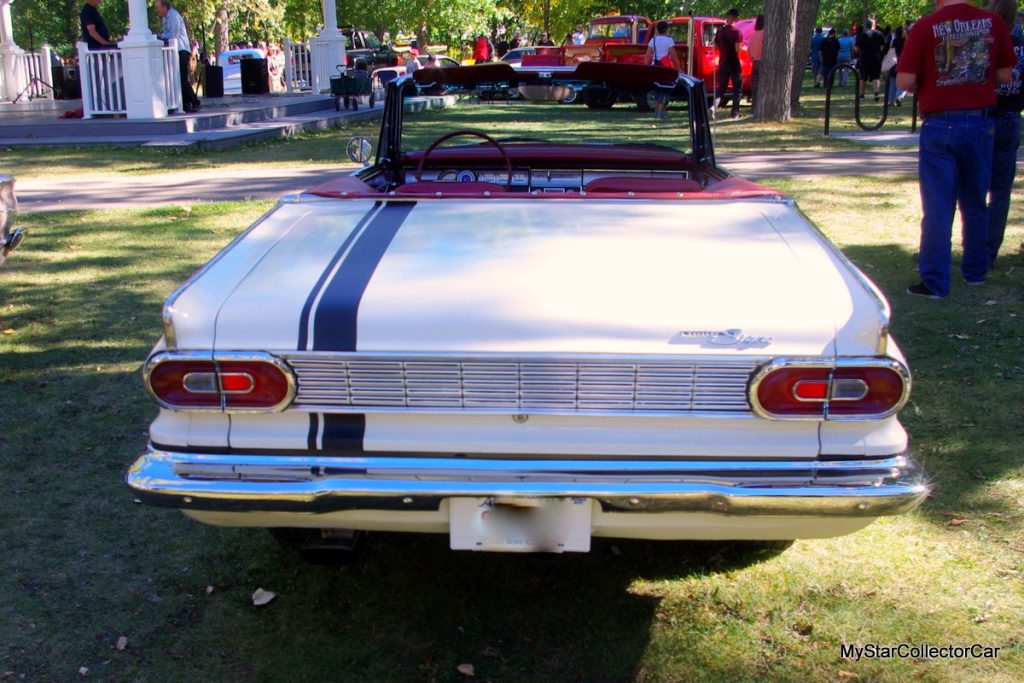 The Valiant came with 13" wheels so Larry upgraded to 14" for better handling. He also added a 318 bellhousing to upgrade the 9 ¼ " clutch to a meatier 10 ½ inches. Larry had heard the smaller clutch had a problem handling the torquey 273 Commando, so he wanted to avoid the problem by using a bigger clutch.
Larry has already had a few adventures with this Valiant. He left it parked outside a parts store and somebody stole all the rare knobs on the dash, but he's still happy with the results. The Valiant drives great, although he may add power steering and it's fun—but his biggest motivation was to save this classic.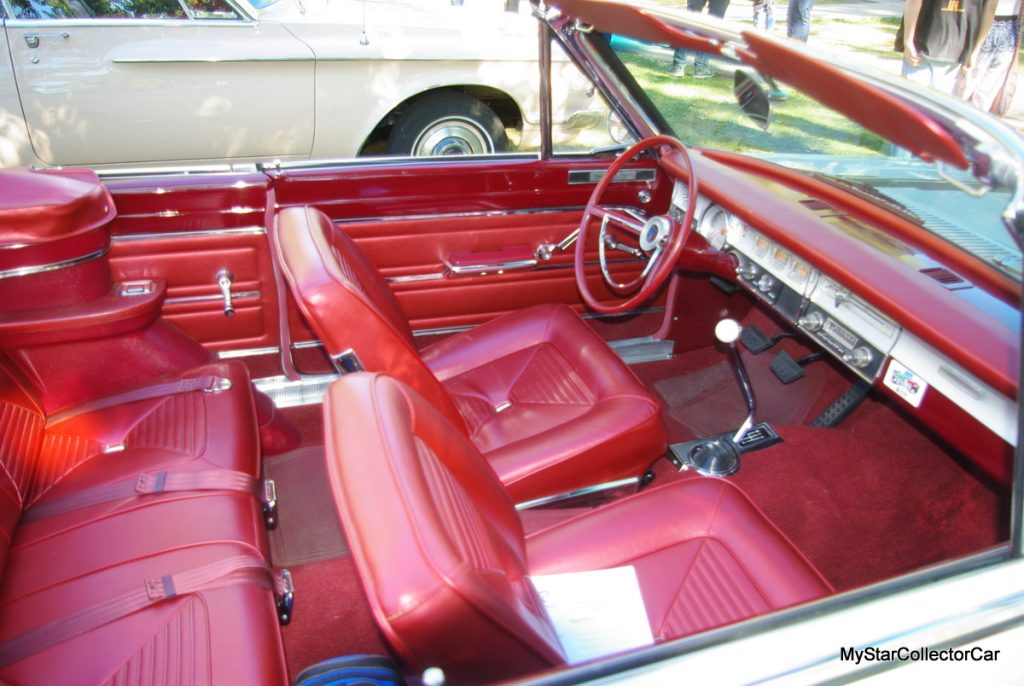 By: Jerry Sutherland
Jerry Sutherland is a veteran automotive writer with a primary focus on the collector car hobby. His work has been published in many outlets and publications, including the National Post, Calgary Herald, Edmonton Journal, Ottawa Citizen, Montreal Gazette, Saskatoon StarPhoenix, Regina Leader-Post, Vancouver Sun and The Truth About Cars. He is also a regular contributor to Auto Roundup Publications.
Please re-post this if you like this article.