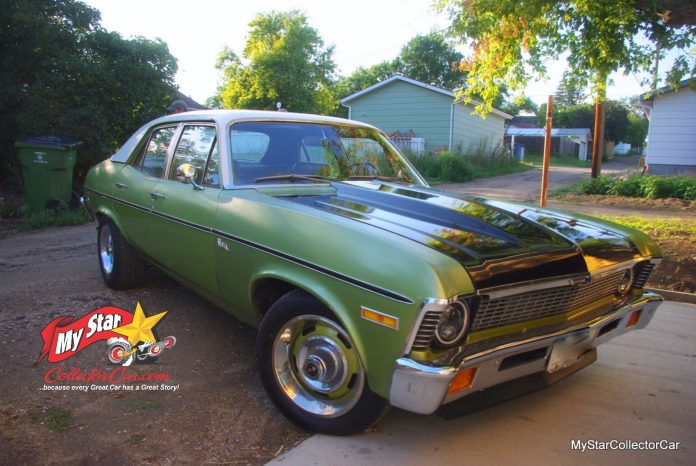 It is no secret that we at MyStarCollectorCar will seek out unusual vehicles because they typically have an interesting back story that grabs our attention.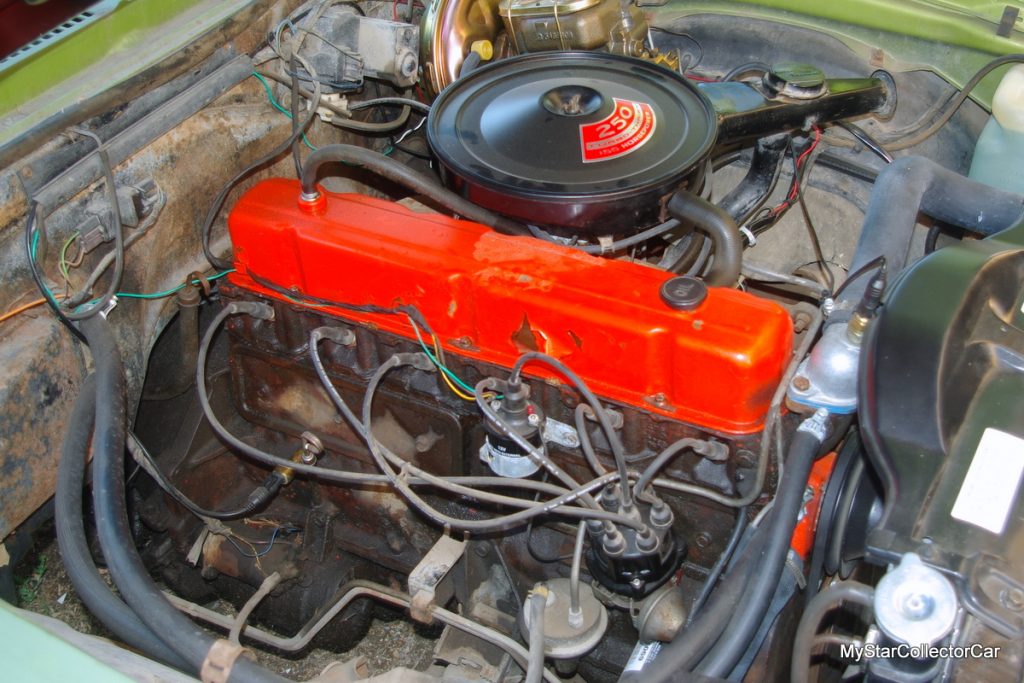 Mike Stobbs is the proud owner of a 1971 Nova that fits this category, even though Mike has leaned toward big block Chevy performance over the years. However, this '71 Nova caught his eye and he wrestled with the idea of adding a monster engine to the car, but instead decided to recognize its survivor history-with a few upgrades.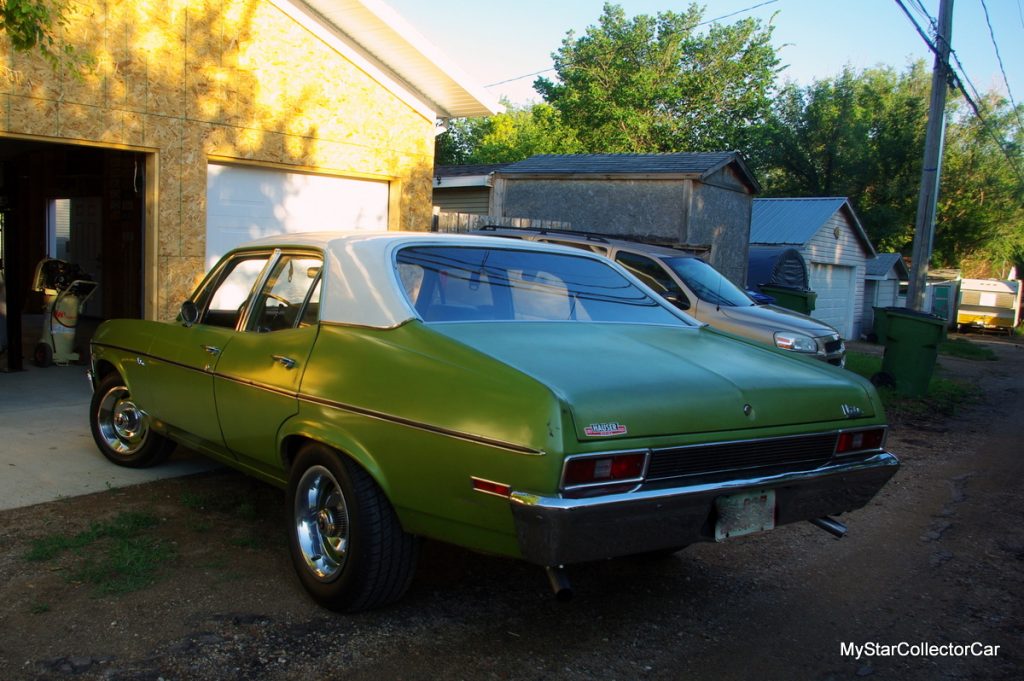 The Nova was a local car with a long history in Mike's community and was purchased from a Regina, Saskatchewan Canada by a teacher who owned the car for many decades until it was sold to a guy who bought the '71 Nova for his son.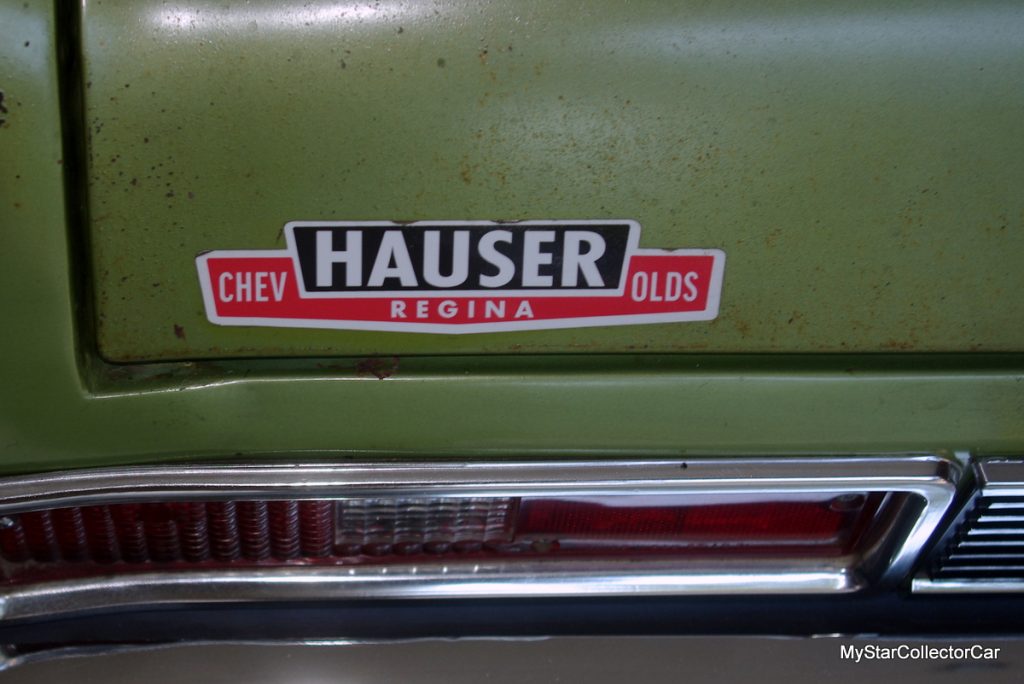 The son was not impressed with the car, likely because it had two extra doors and a smallish engine under its hood, so his father decided to get rid of the Nova only a few weeks after he purchased the '71 Nova.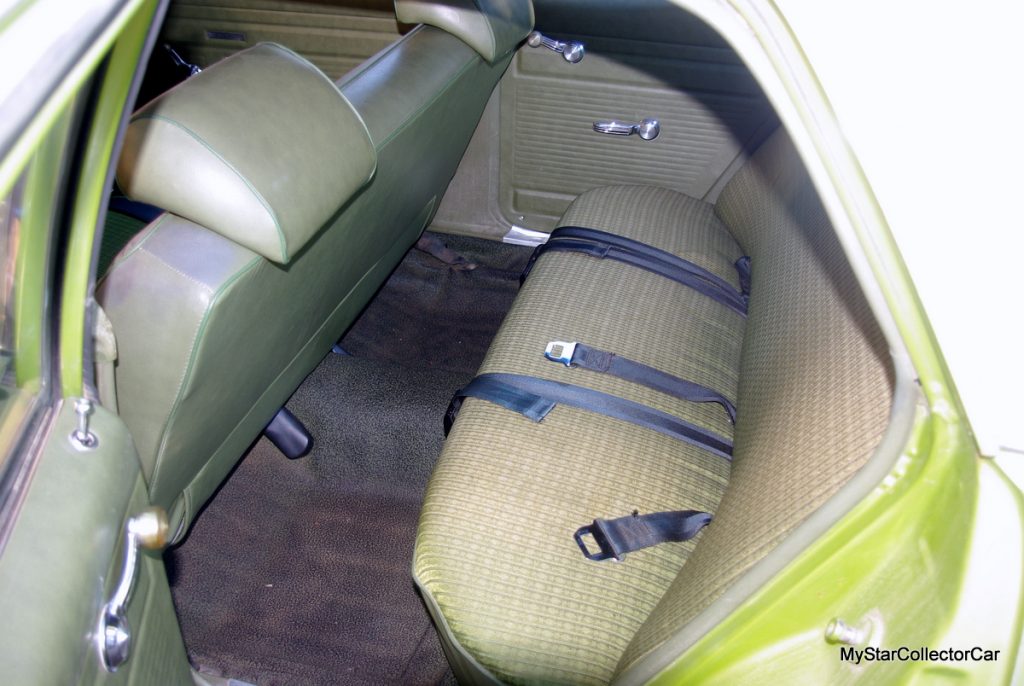 Mike's son bought the car and swapped it for a big block Chevy project owned by Mike. As mentioned, Mike was initially undecided about his future plans for the Nova, so he decided to do research on it in order to better understand the car's history.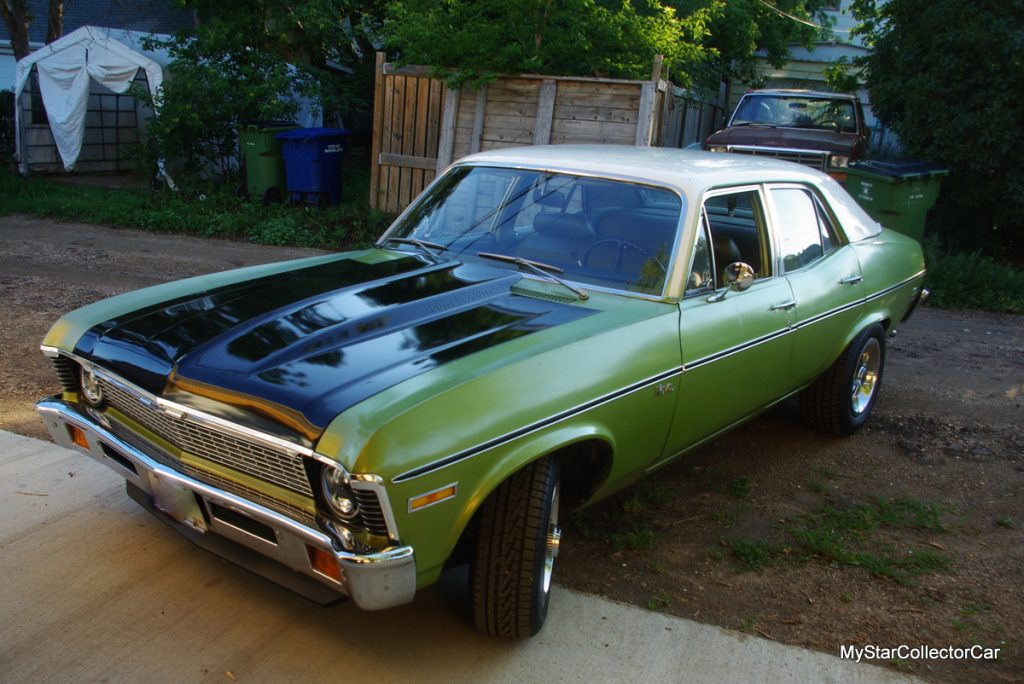 He learned the car was initially built in GM's Willow Run, Michigan factory and left the facility in the 3rd week of March 1971. In other words, the Nova was a late production model that had a few unique build features not found on earlier 1971 Novas.
It was obvious the factory was gearing up for the 1972 Nova production run because Mike's Nova has a 1972 windshield washer housing, along with a '72 electrical system that featured a then-new front turn signal with a different illumination pattern than an older production '71 Nova's turn signals.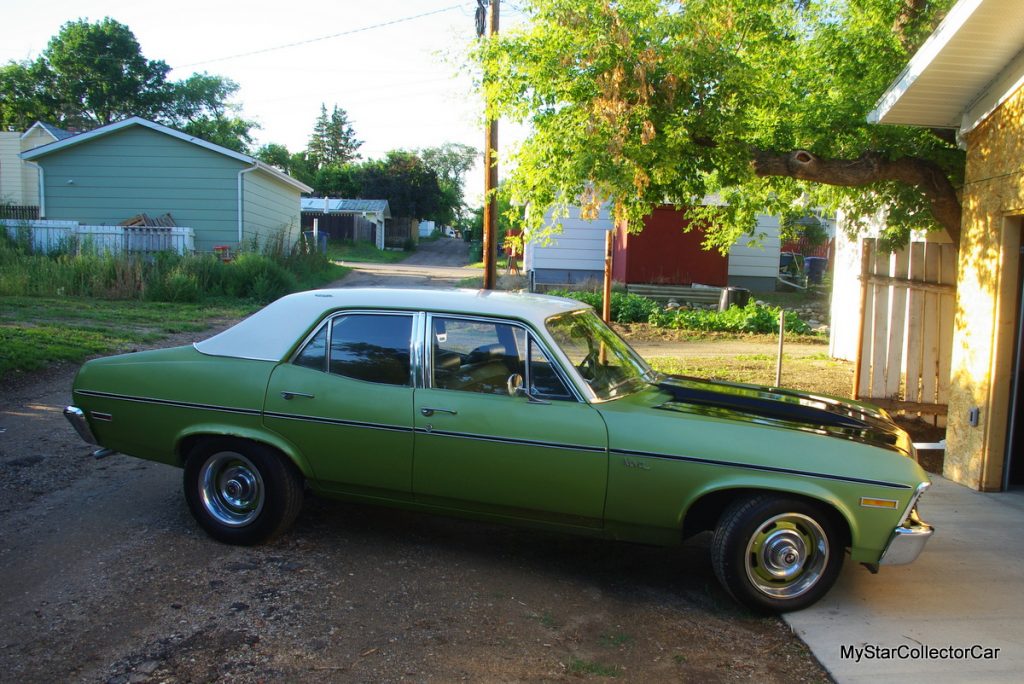 As mentioned, Mike wrestled with the idea of massive upgrades for his Nova, but instead he chose subtle changes to the car. It now sports a performance hood with a fresh air cowl, an aftermarket intake, and a split exhaust system that resembles a dual exhaust on the Nova's back end.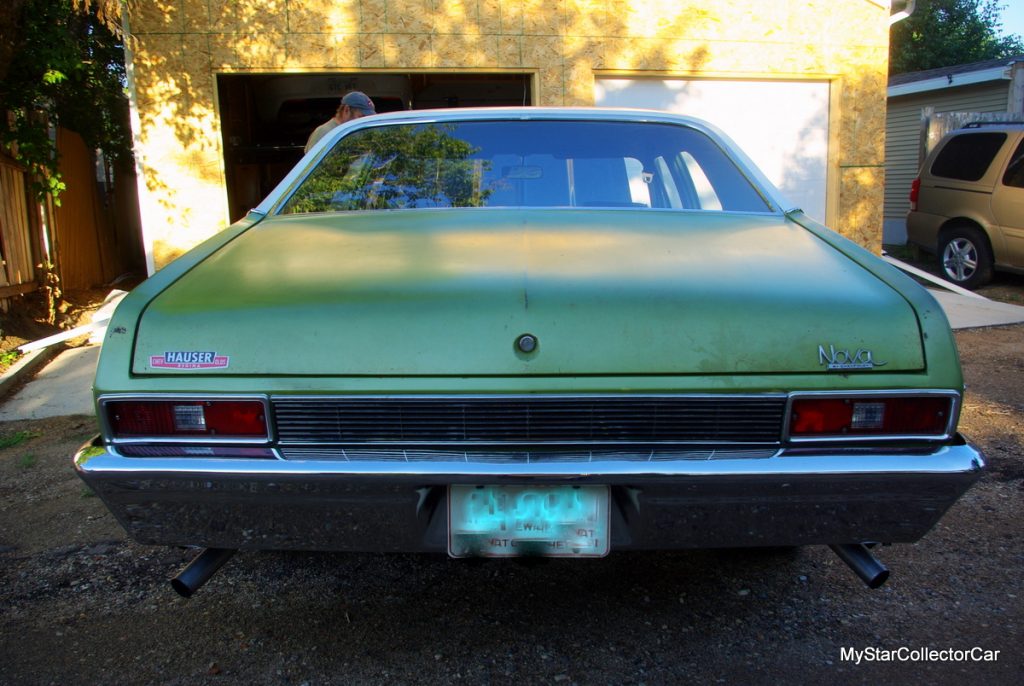 The wheels are pure Corvette, while the car has a spoiler under the front end, but these add-ons can easily be swapped out for the Nova's original components because Mike retained them and wants to stay close to the car's factory vibe.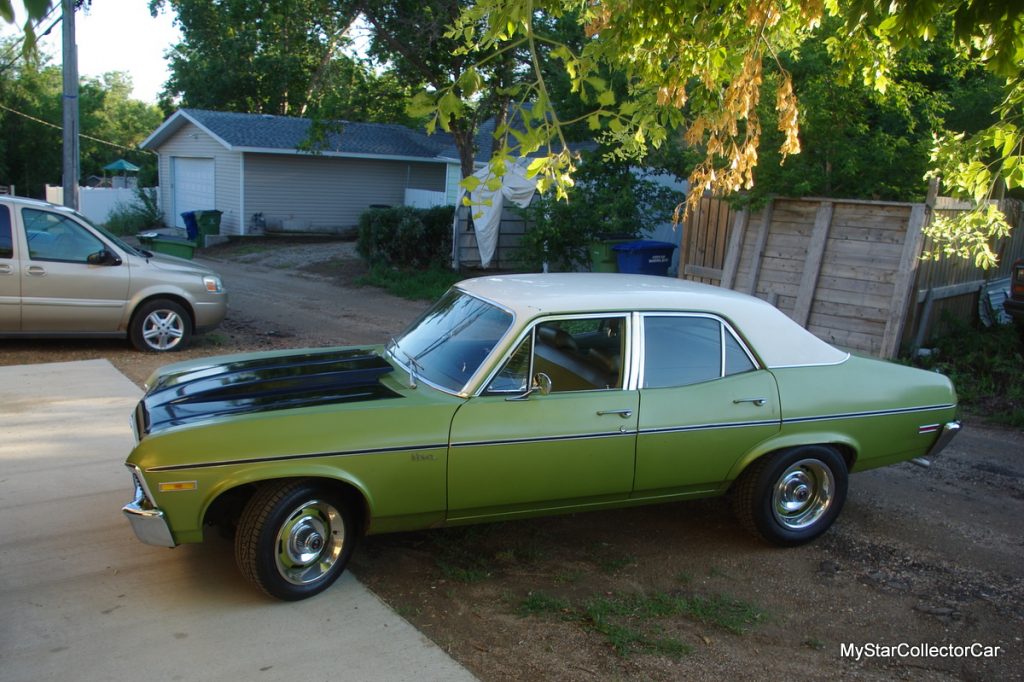 The interior is original because the Nova has only racked up 46,000 miles over the past 52 years, so it has no wear and tear during that long time frame. Mike added the undercarriage is spotless on his '71 Nova.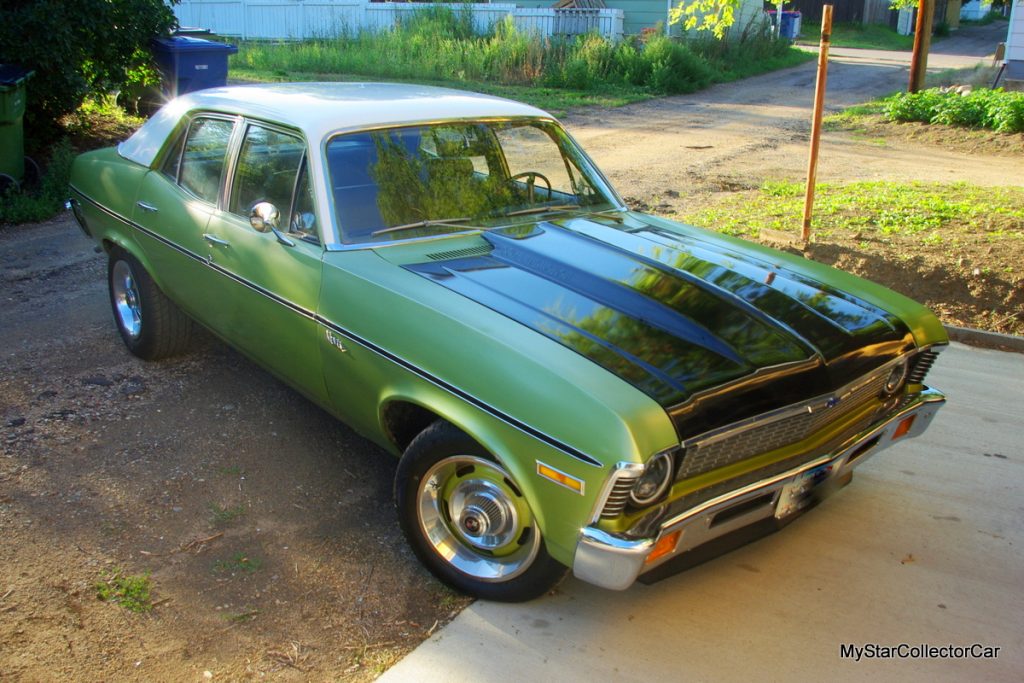 Mike's son asked him "Why don't you LS it?", but Mike dismissed the idea and told him "Everybody LS's their cars".
BY: Jim Sutherland
Jim Sutherland is a veteran automotive writer whose work has been published by many major print and online publications. The list includes Calgary Herald, The Truth About Cars, Red Deer Advocate, RPM Magazine, Edmonton Journal, Montreal Gazette, Windsor Star, Vancouver Province, and Post Media Wheels Section.