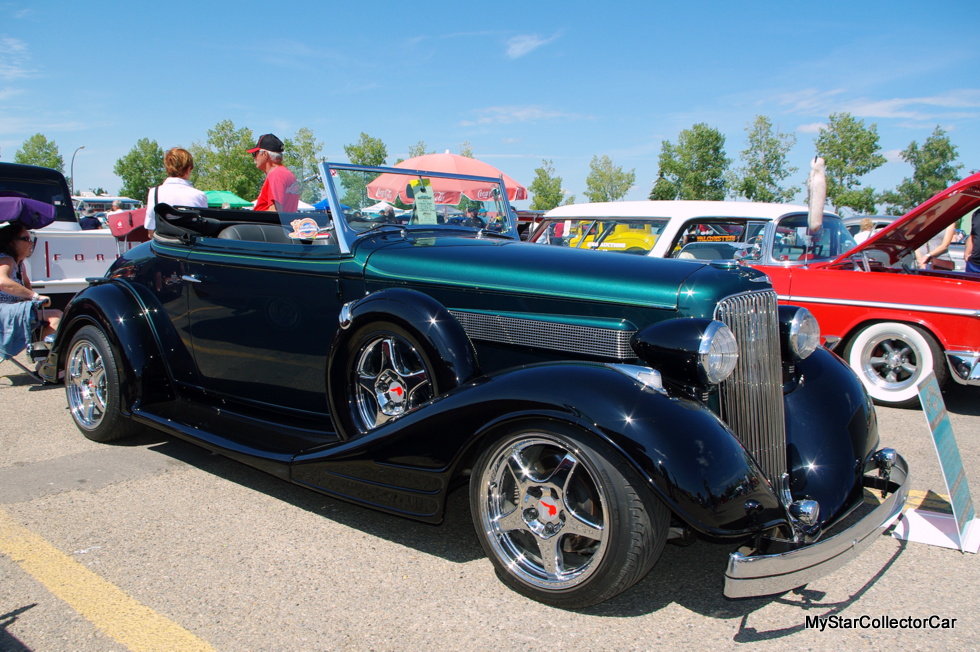 Bernie Niska is a Pontiac guy by default but he did consider a '32 Ford when he went on a search for a vintage hot rod.
Two things factored into his decision.
'He's a self-described Pontiac guy who has owned a couple of GTOs plus his grandfather owned a '34 Pontiac.'
Bernie explained how he originally wanted to build a deuce coupe but this '34 Pontiac came up and it was built by a legendary northwest guy named Sid Hall. This car was Sid's 2nd last project and it was well known within the car community.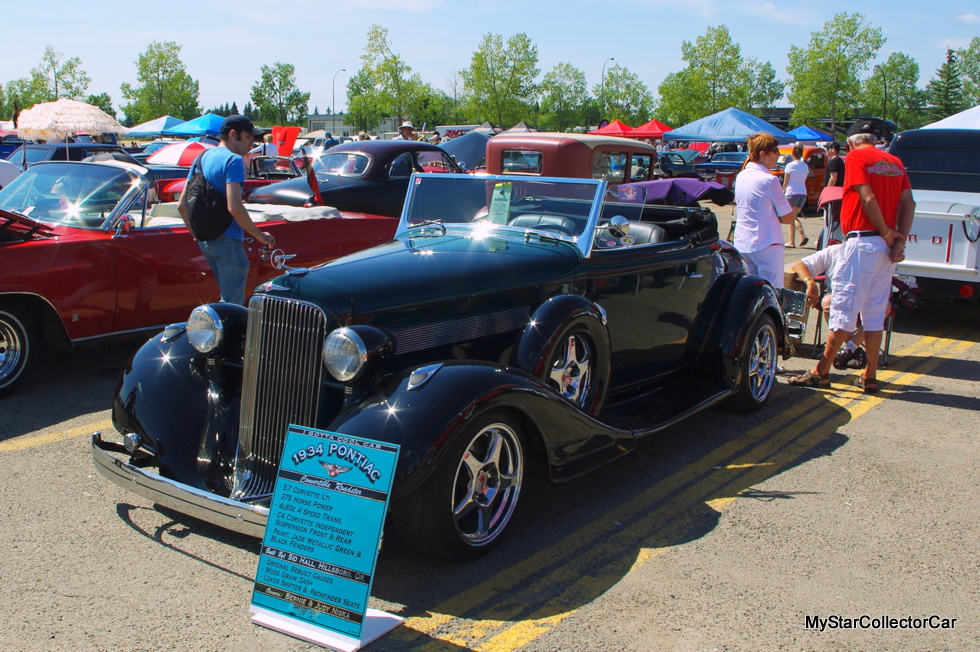 The guy who owned it was a hardcore Buick collector so he really wanted to sell this '34 Pontiac and Bernie found it. Bernie admitted, "There were a lot of guys after it and Sid wanted 80K for it. Sid was going to keep it but a guy from Washington talked him out of it" so the transaction took place and he was the proud new owner of a very unique ride.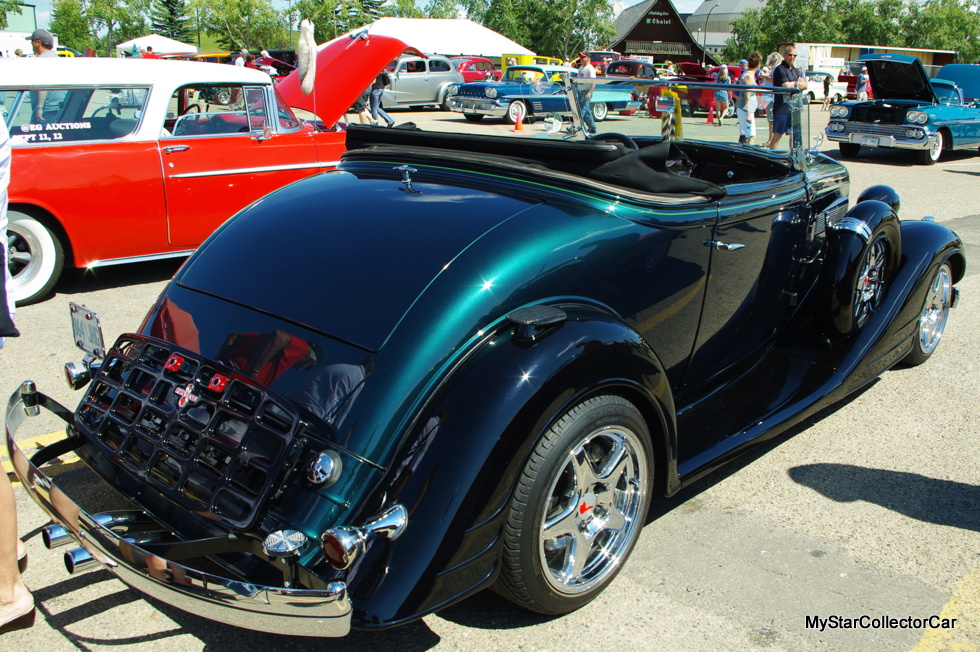 Bernie said he, "has all the bills for everything". They came with the car and the numbers justify the attention his car gets because everything was done without focusing on a budget. The top alone came with a $6000 price tag.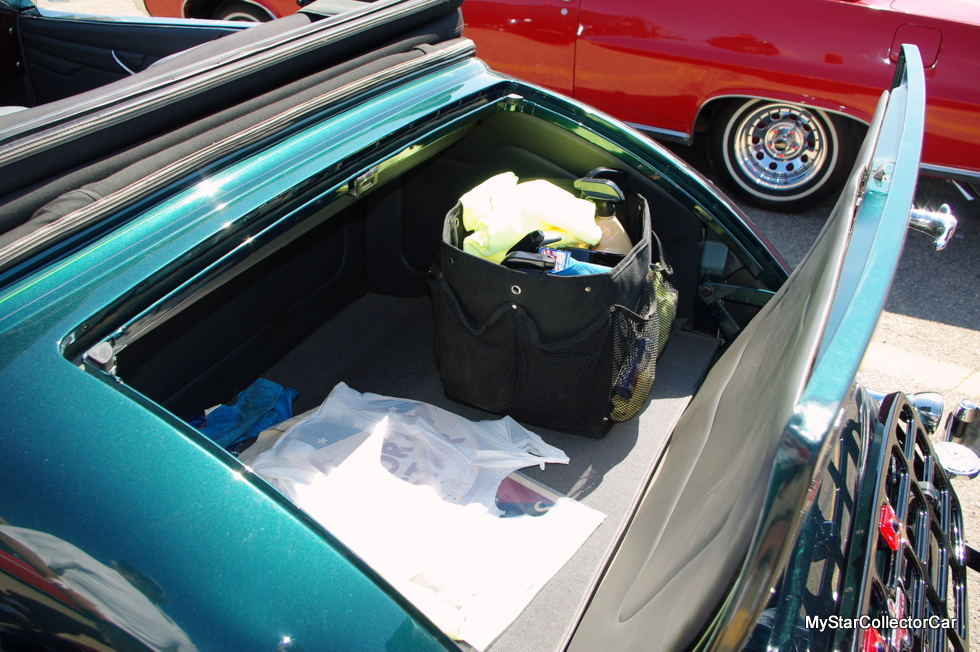 Most people are drawn to this hot rod because it's a very cool ride but car guys really dig in because it's a Pontiac. Ponchos are a rare platform for 30s customs but when they get to this level they justify the effort in a big way.
Bernie is a snowbird so this open roof Pontiac is the perfect form of transportation in an Arizona winter but he also drives it in the summer. This is no trailer queen so Bernie has no problem driving it "bugs and all" to the closest city—an hour from his home.
One of the reasons is simple—Bernie and his wife Judy truly love the road warrior life in a custom '34 Pontiac convertible. The other reason is because this beauty was built to drive.
Bernie's Pontiac has a mid-90s Corvette heart so it literally "rides like a Corvette, it's a little choppy —a funny looking Corvette", in Bernie's opinion.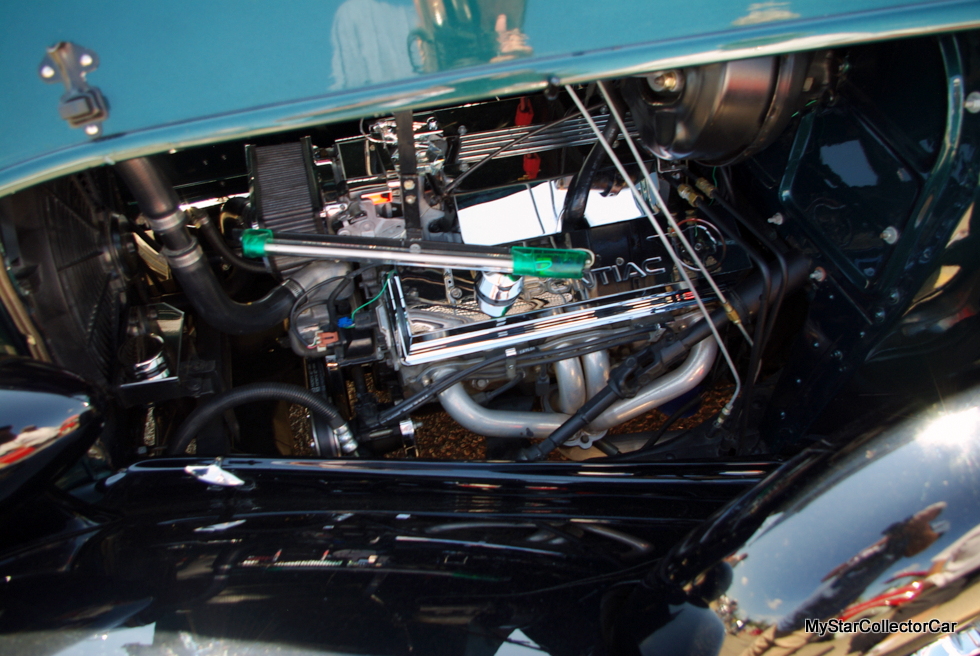 This is an all-steel body car and it still has the original dash so the metal is pretty close to what Pontiac pumped out over 80 years ago. The car used to have a rumble seat but now the rumble seat is "a good sized trunk". The seats are out of a Nissan–the only obvious departure from the '34 Pontiac interior.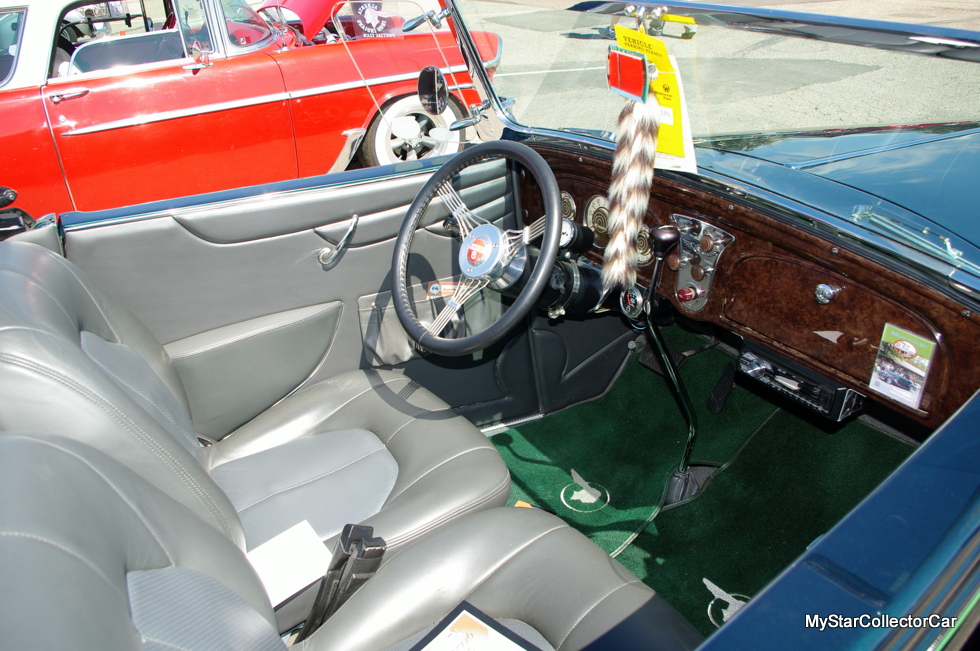 Bernie added a few personal touches to his Poncho hot rod—he "did a few little things, chromed a few things" but this car is literally the same one Sid Hall built to a very high level.
There are many variations in the world of customs and they can range from wild to mild. Sid's vision was clearly mild for this '34 Pontiac and he pulled it off with an attention to detail only high-level builders can master.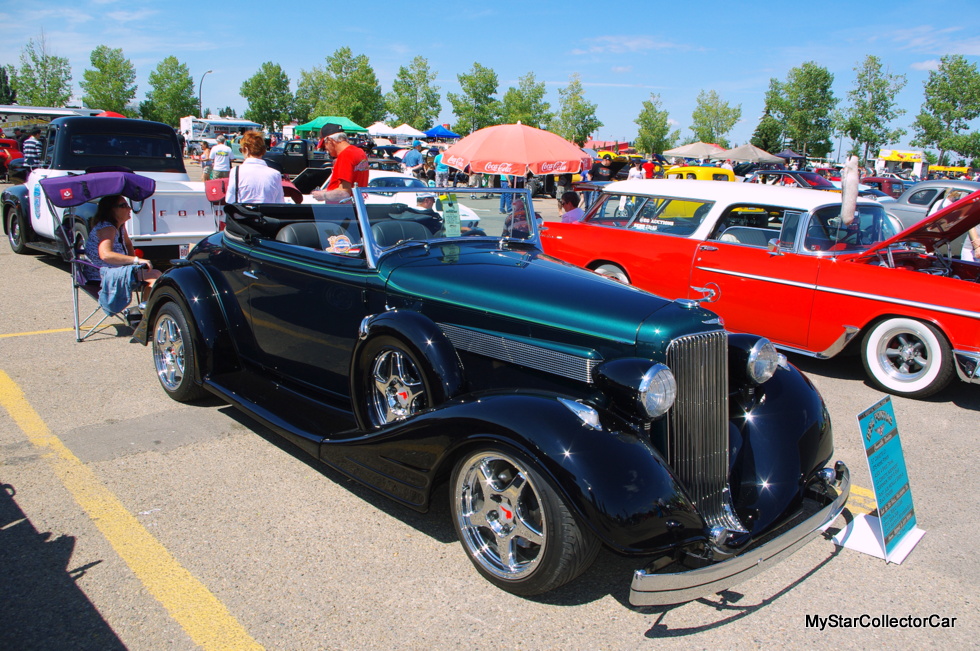 Sid's legacy is a hot rod that is done so well it knocked a deuce coupe out of contention in Bernie's world.
Jerry Sutherland
CLICK HERE to Like us on Facebook
CLICK HERE to Follow us on Twitter
CLICK HERE to Follow us on Pinterest
Please re-post this if you like this article.