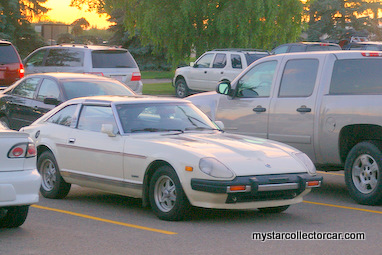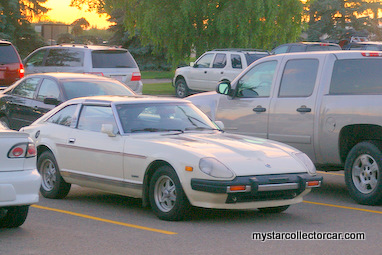 "Turning Japanese" was not only another horrific song from the brutal soundtrack of the Eighties.
It was a fact of life for North American car buyers as they acquired a yen for Japanese cars and bought into the foreign car market.
One of the early pioneers in this success story was Datsun/Nissan and their hallmark sports car, the Datsun Z series sports car.
The original 240Z was an instant head-turner when it arrived here in 1970. An early model 240Z will still turn heads because not many of them are around.
Rust not only didn't sleep on these cars, it took amphetamines to work even harder on the thin metal of a 240Z.
But the style and legacy of the original 240 cars evolved into a better built 280 model by the last production year in 1983.
The full force of Japan's automotive might was about to be unleashed on the North American car market in the 80s.
The old school design of the 280Z was scheduled to be shoved aside by the 300 model in 1983. So a 1983 280Z is destined to become a future collectible because it is the last production model of the original 240 design.
Sure the 280 was a slightly bloated middle-aged version of the original 240Z, but it was like the former high school all star jock; one still has all of his hair and the other still has the basic body lines of the original design. Both are just a lot beefier.
The investment potential of the 1983 Nissan 280Z is really quite simple: it influenced kids in the Eighties. These kids were unable to purchase 1983 280Zs in 1983 because they were still in grade school, thus an appropriate salary was well beyond their paper boy means.
So a 280Z purchase was left in the someday file, and someday is not quite here yet for the future Z collector- or the car itself. A full load 280Z with every whistle and buzzer including T-tops is a very inexpensive purchase in 2011. These cars typically run below 2 grand for a driveable model.
That will change dramatically as these cars become the next generation of collector cars for the next generation of car guys.
Jim Sutherland @mystarcollector.com

So much more to see at–https://www.mystarcollectorcar.com/