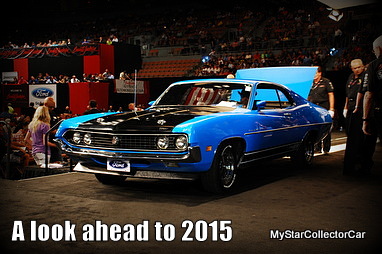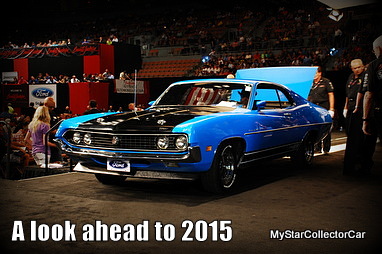 A New Year means we need to look at the 2015 car show season.
Some of you live in places where the car shows are a 12 months of the year concept, but most of us have to wait for spring.
Winter is also a time when car guys can spend quality time in the garage in search of perfection with their rides.
We at MSCC use our harvest of stories from the past car show season during the winter months and assess what was good and bad about our choices. We have changed our direction over the years and now look for stories with more meat on the bones.
These days a car guy who bought a vintage ride on a whim and has little actual history with the vehicle typically goes to the back of the line with us.
Throw in no genuine affection for the ride and we have a non-story. We are pretty creative writers and have milked a chicken or two on a few skimpier stories, but we do not need to work hard to find much better stories in the old car hobby. They are literally right in front of us at every show.
We bend this rule when we encounter serious eye candy at shows and find a crowd of people around an amazing vehicle.
The car becomes the center piece for the story and its owner is just along for the ride in these cases. But we want the story because of the car.
We plan to expand our horizons in 2015 and it starts with our first visit to the Barrett Jackson Scottsdale Auction in mid-January. This particular auction has been labeled the best in Barrett Jackson history and we look forward to providing daily reports from the big show.
Rest assured we will have plenty of photos of the Beverly Hillbillies truck, an actual Christine from the movie, along with the '55 Chevy used in Two Lane Blacktop with some links to American Graffiti.
This auction is an all-star lineup of car world's best and brightest-and we will be there to cover this amazing event.
We like to add new shows to our summer travel schedule every year and will assess our travel game plan once we receive the 2015 car show information from their organizers.
MyStarCollectorCar.com has the most comprehensive car show schedule list in western Canada and it as easy as a click on the top of every page of our website.
We will continue to provide links to the shows whenever the organizers have built a website for their shows. We can also alter the dates whenever a change of plans occurs before the event and that gives us a racer's edge over the limitations of a paper print car show calendar.
We want to use the camera to its best advantage in 2015 and will try to coax owners to move their rides to a place where we can take better shots when we encounter tight parking at shows. We have a great truck story on hold until we get better shots of the vehicle this spring.
Our 2015 goal is pretty simple: we want to make MyStarCollectorCar better than ever for our growing base of readers. We have learned a great deal since our April 2009 launch and are very excited about 2015.
You can find us on Twitter, Facebook and Pinterest if you want to join us in a celebration of the old car hobby.
And don't be afraid to share our stuff with all of your car buddies.
Jim Sutherland
CLICK HERE to Like us on Facebook
CLICK HERE to Follow us on Twitter
CLICK HERE to Follow us on Pinterest
*Re-post if you like this MSCC article…thanks.