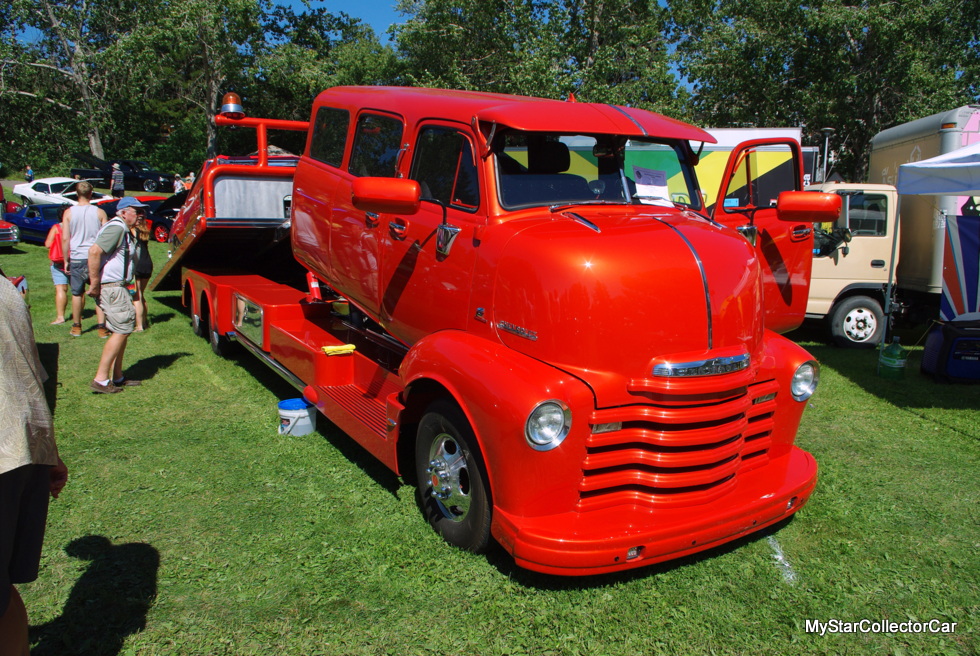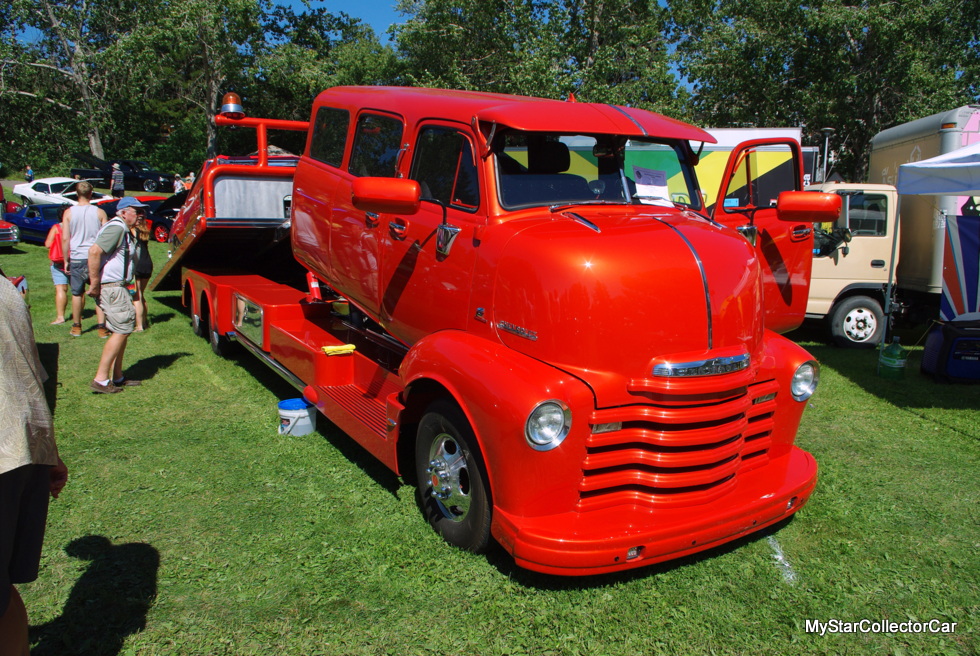 A rock star arrived at a car show.
It came in the form of a 1951 Chevy COE truck that was transformed into the one of the coolest custom haulers MyStarCollectorCar has ever found at a show.
COE is shorthand for "Cab over Engine" and the name was used by Chevrolet for their heavy duty truck when the engine was positioned underneath the cab.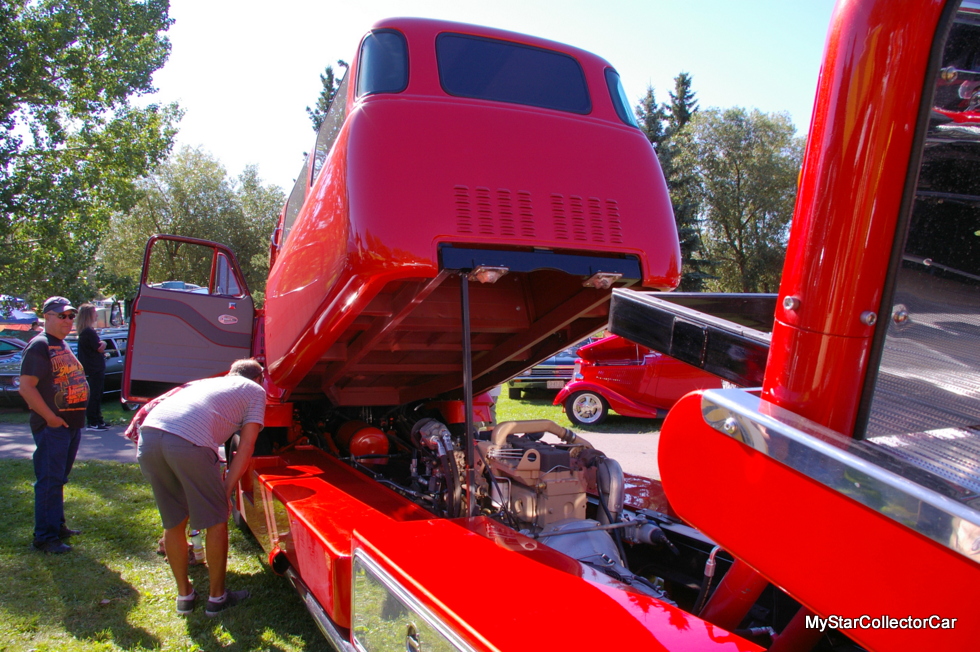 Owner Philip Sufak took a stock, beaten-up 1951 Chevy COE and transformed it into something beyond belief and all it took was 10,000 hours of his retirement time.
Phil is a retired heavy duty mechanic who wanted to work on a project during his golden years of retirement. His philosophy was pretty simple: "If you went to a guy and he said give me $250,000 to start on this truck project, that money would be used up pretty quickly on the project. He would be back for more money in a hurry."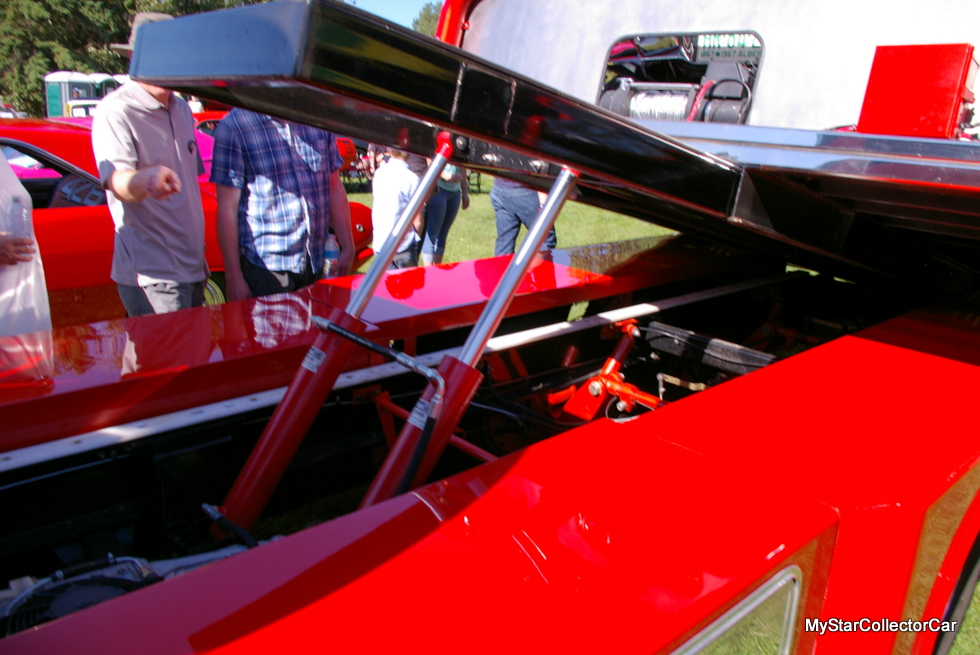 Phil did not use somebody else to work on his truck. He tackled his '51 COE with his own talents and the result of his hard work was a custom masterpiece.

The big truck was expanded from a single cab and elongated with sheet metal and a donor 5-window cab from a 1953 Chevy truck. The result was a seamless transformation from a small COE cab to a roomy and very comfortable multi-passenger cab that can be lifted by Phil's hybrid design that includes an air compressor and hydraulics.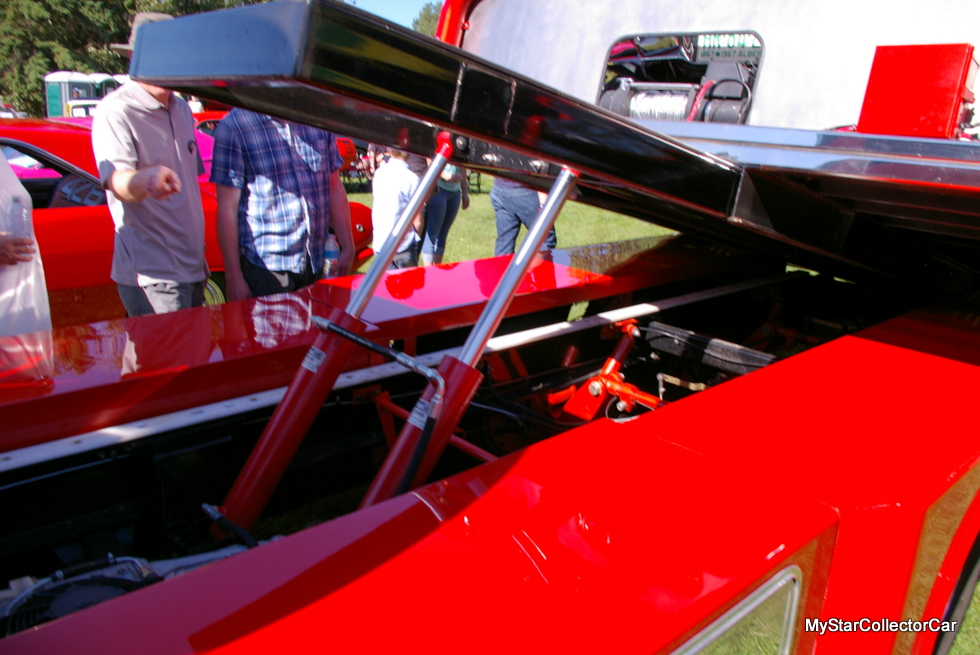 The raised custom cab gives fill access to the Dodge truck-donated Cummins diesel engine and transmission that Phil transplanted into his COE. Phil's mechanical and hot rod background ensured his Cummins is now a howler on his hauler because he added 140 more horsepower to the engine.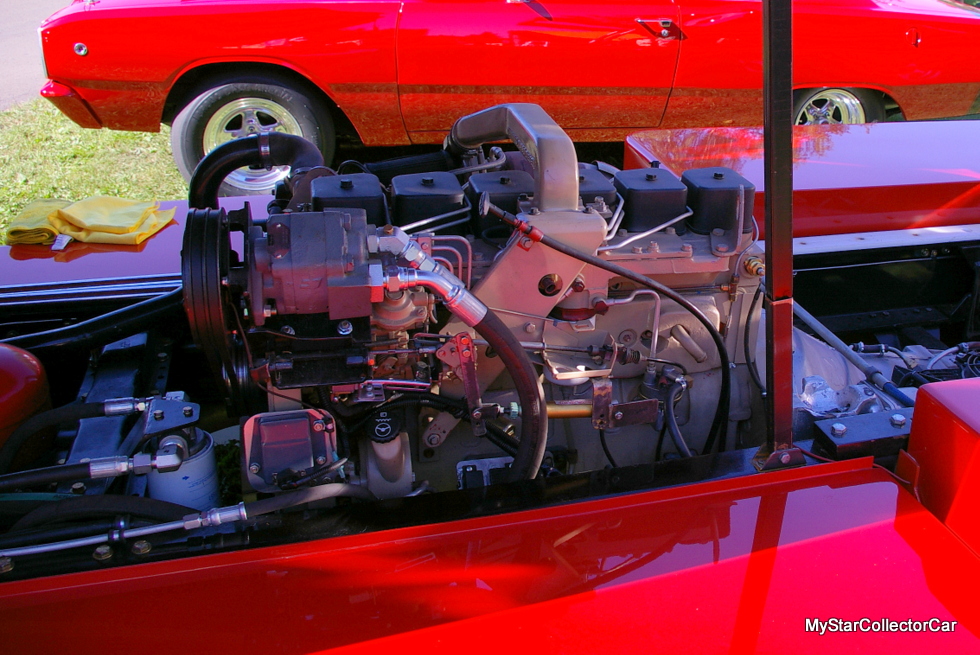 The original truck was not built to haul other vehicles, but Phil is an innovative guy who was able to add a tilt hauler deck to his COE.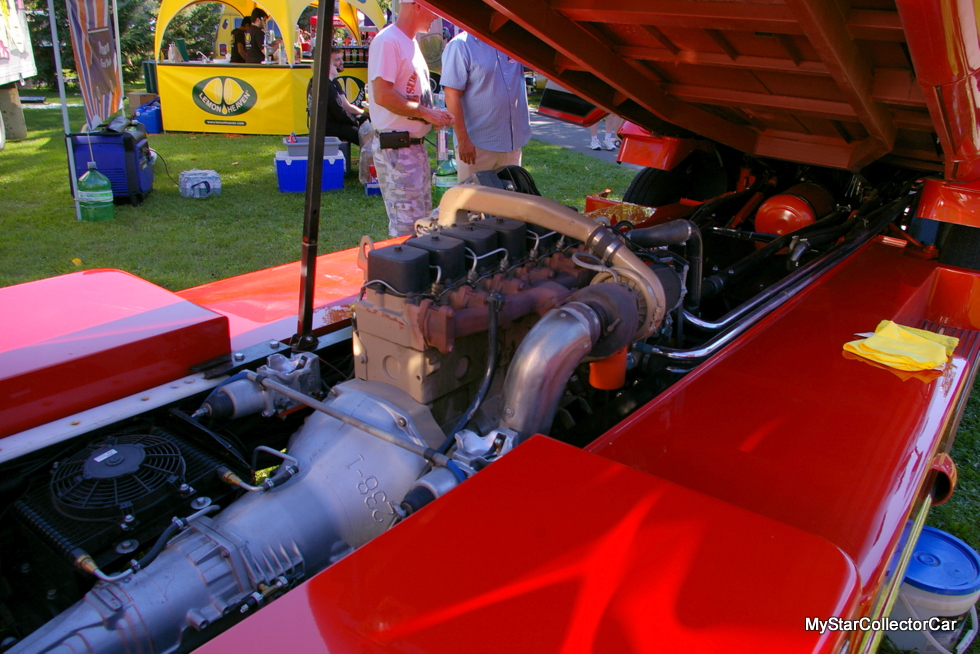 The car on the back of the hauler has a very personal connection to Phil because it is a big block 1967 Chevelle and he was its first owner 51 years ago.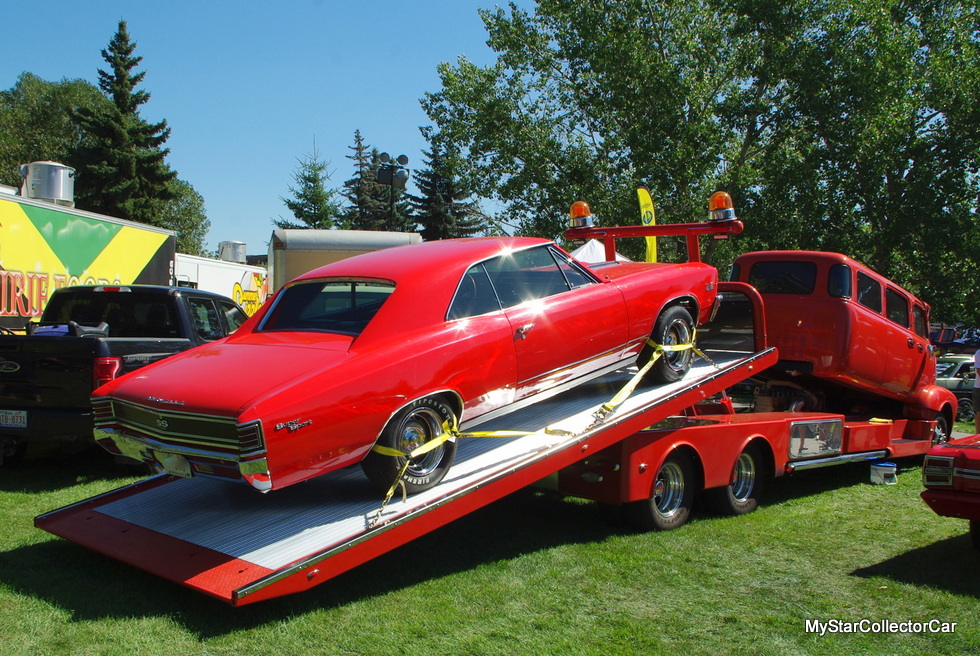 Phil used to race the Chevelle at the track in its stock form, but eventually he sold the car because it was responsible for "too many speeding tickets" and moved on with his life.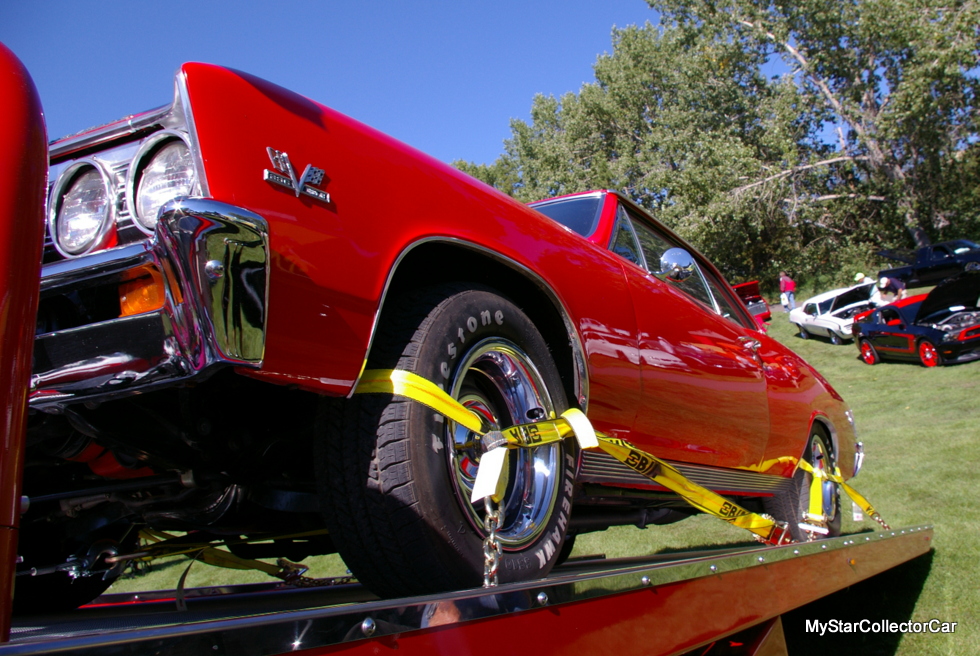 Phil did not expect to find his actual Chevelle, but he was fortunate enough to locate the car many years later when he needed a vehicle on the back end of his COE custom hauler.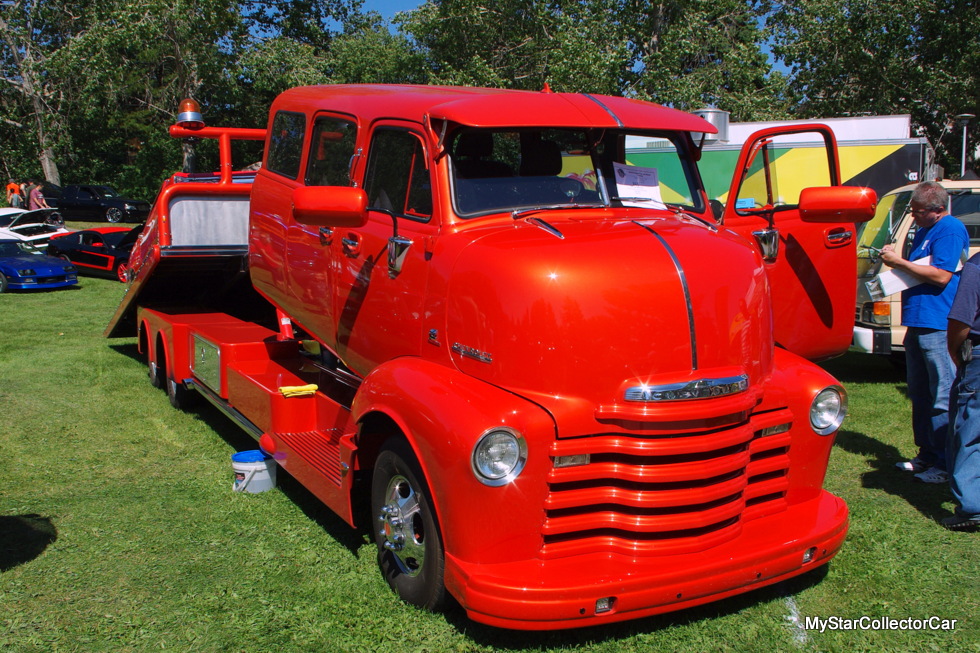 Phil is a self-described "bull-headed, stubborn guy" who rose to the occasion when people told him that he would never be able to build his dream truck.
The problem was nobody had built a custom COE hauler like Phil's '51 Chevy truck, so he had to learn everything on his own. The 10,000 hours are a direct result of his learning process.
However, Phil was able to draw from his late Czechoslovakian-born father because the man was a blacksmith who taught Phil how to shape metal.
The truck is now very comfortable with its Infiniti seats and Hydro Assist steering. It also has front discs and a Ford dual master cylinder to help it slow down when needed.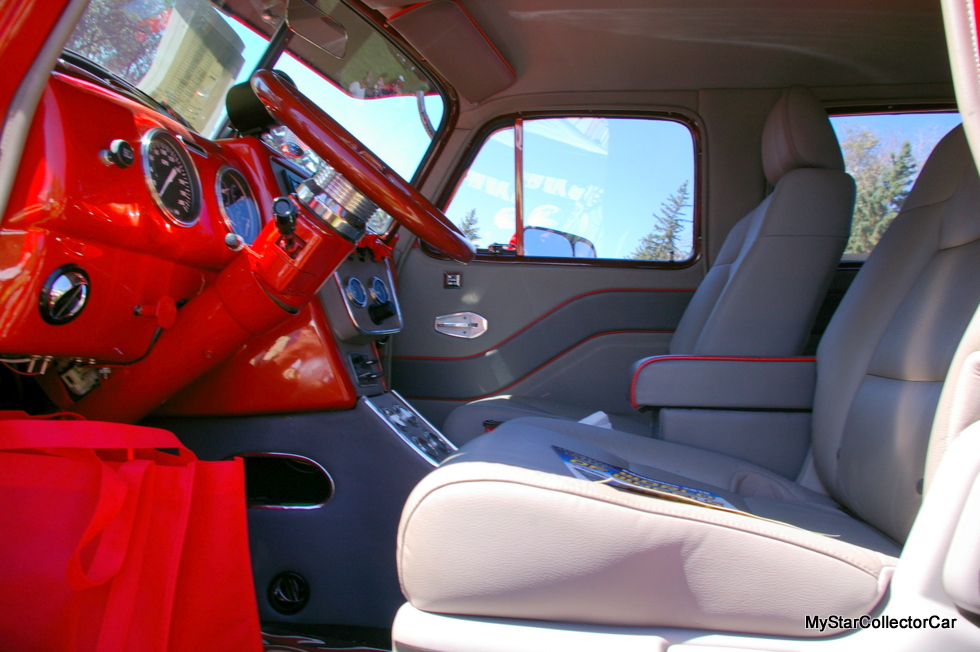 MSCC interviewed Phil only a few months after he debuted the truck and learned he had already put about 3000 kilometers (almost 2000 miles) on his truck. The shakedown period was behind him and he had already established that his 1951 Chevy COE custom was very fast on the road.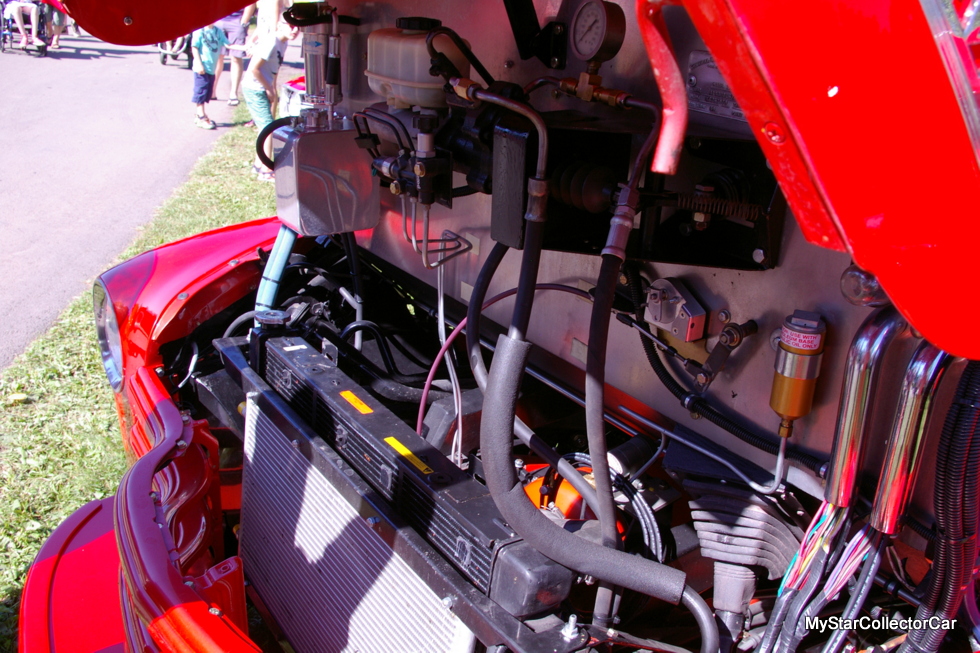 Projects like Phil's are huge and required much of his retirement time to get the truck back on the road. He is already planning to add a foldable double bed to his truck so he and another driver can marathon on the road because one of them would be able to sleep while the other drives the truck.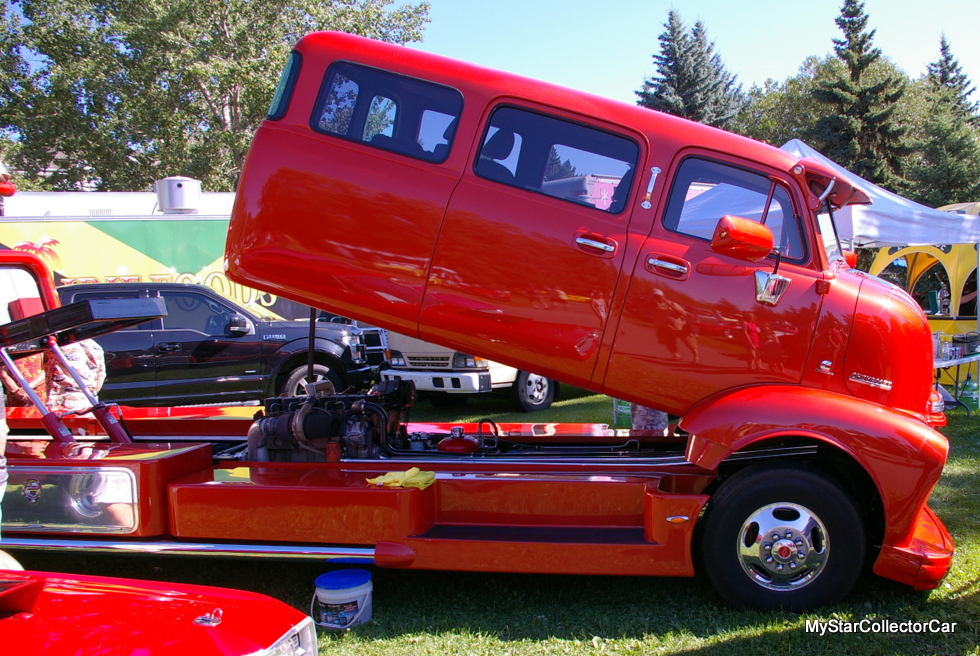 MSCC has concluded that his 1951 Chevy COE project may never be completely finished in Phil's busy world.             
Jim Sutherland
CLICK HERE to Like us on Facebook
CLICK HERE to Follow us on Twitter
CLICK HERE to Follow us on Pinterest