Vintage Chevy trucks are a very popular part of the collector vehicle hobby.
"Vintage Chevy panel trucks are a very rare part of the collector vehicle hobby so MyStarCollectorCar seizes every opportunity to interview a Chevy panel truck owner whenever we have an opportunity."
Kim Gough is the owner of a 1969 Chevy CST/10 panel truck that he has transformed into a fast, furious and very cool road beast. The project is still ongoing, according to Kim, but he has created a stunning combination of old school style and new age performance with his panel truck.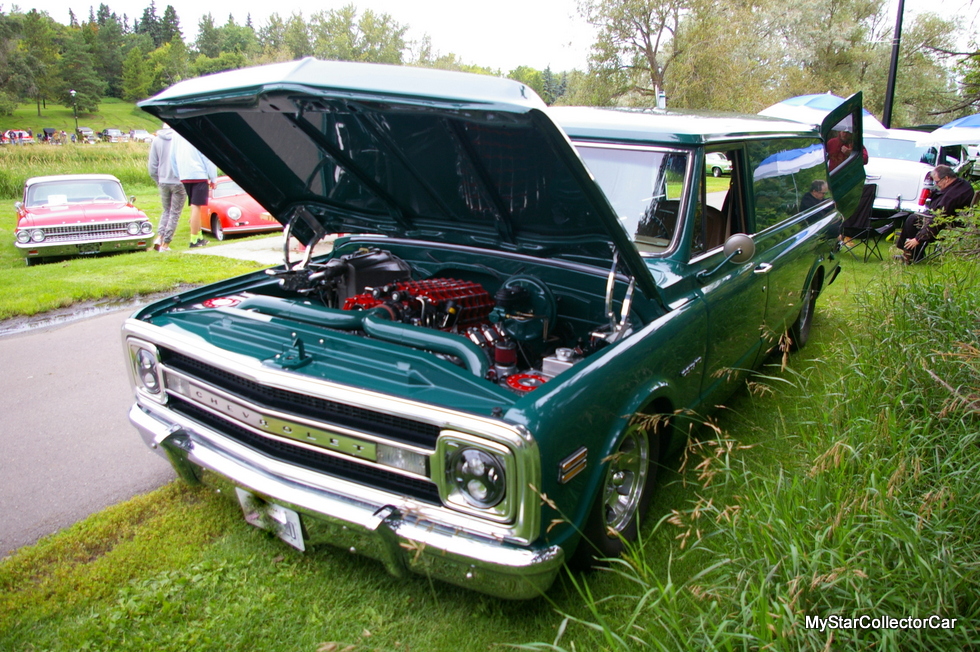 Kim mentioned he has a Starsky and Hutch Ford Torino and attended a car show with it about four years ago when he spotted the '69 Chevy panel. He bought the truck on the spot from its former owner and began to build his vision of a resto mod with his new purchase.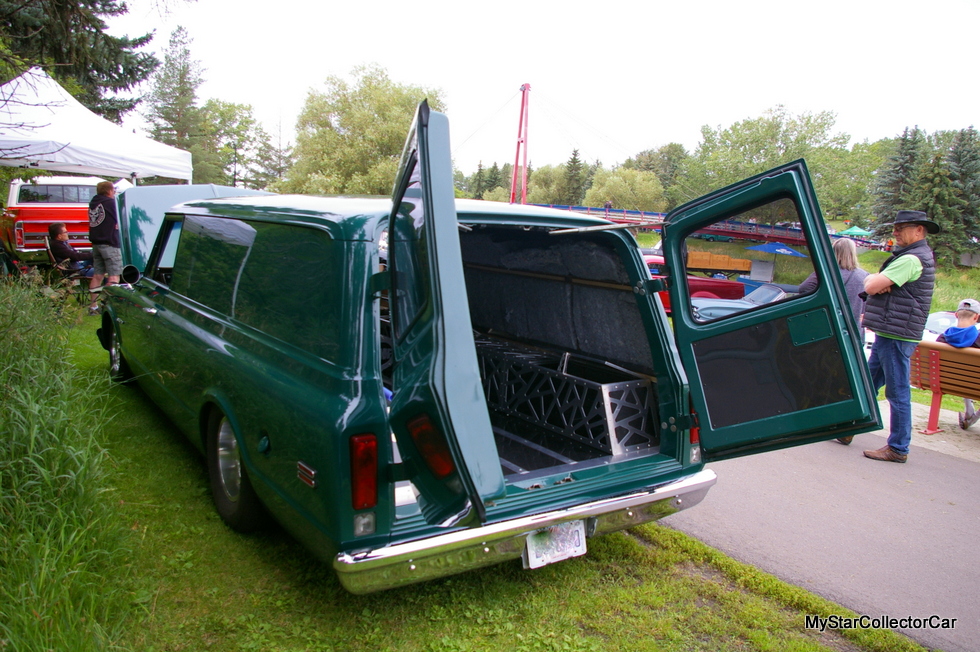 Kim said he leans toward unusual vehicles because he sees "plenty of Tri-Fives and Camaros" at shows and decided he wanted to blaze his own path in the hobby. A 1969 Chevy panel truck fit the bill perfectly for him in the unusual vehicle department and he was able to transform it into a beast over the ensuing years.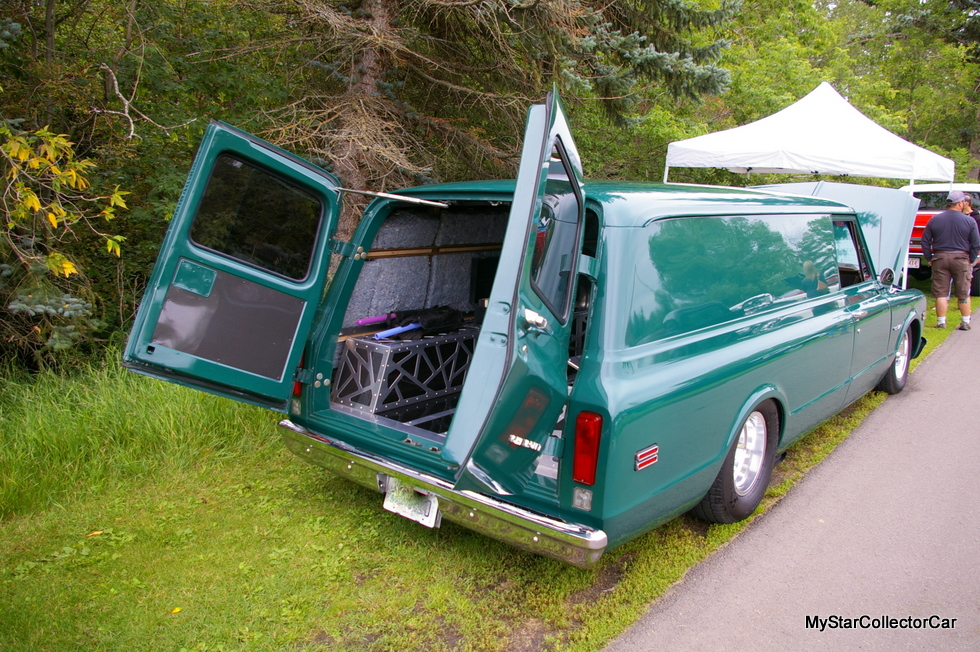 The Chevy truck had a major heart transplant and now sports a supercharged Corvette LS1 engine that Kim estimates is very significant at the rear wheels. He intends to add a nitrous system that will make his panel truck even faster in the future.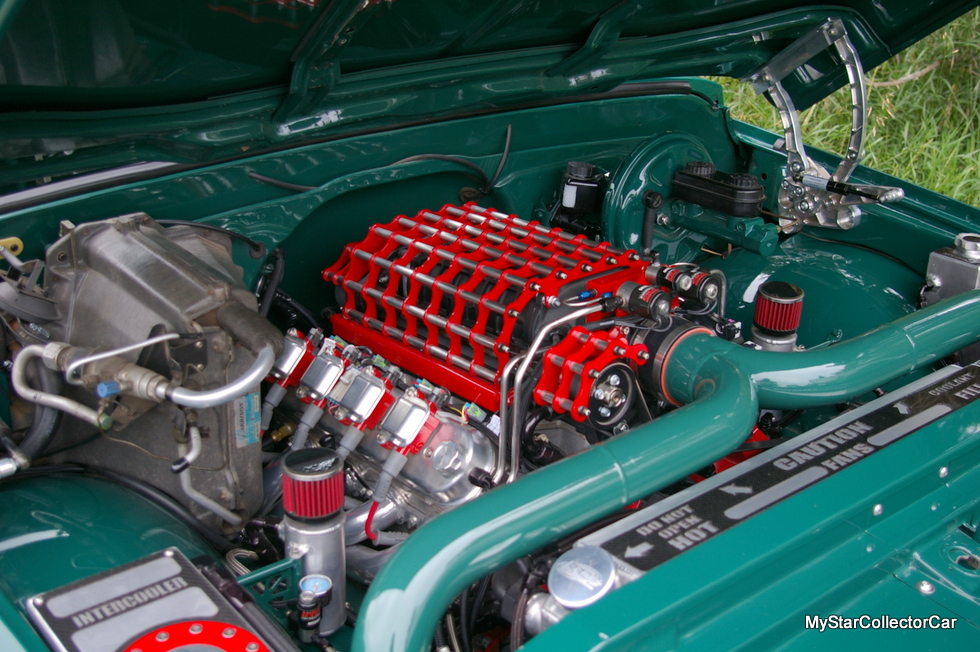 The Vette engine now sports a custom header system that was built from scratch and extends into a custom exhaust system-complete with electric cutouts that will transfer the truck's sound from civilized to uncivilized in a hurry.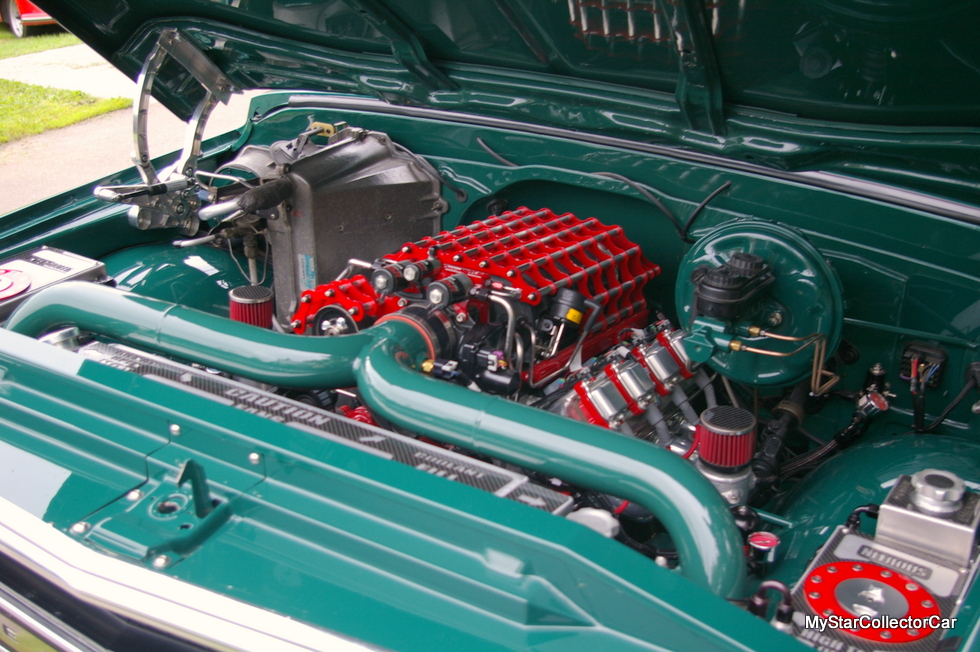 What goes fast must also stop fast in Kim's world so he added four-wheel discs to his panel truck.
Even an untrained eye will notice the ride height drop in the Chevy panel. Kim put the truck on an air ride suspension that makes the truck "ride like a Cadillac" in his opinion. The comfort factor extends to the Blazer seats installed in the panel truck.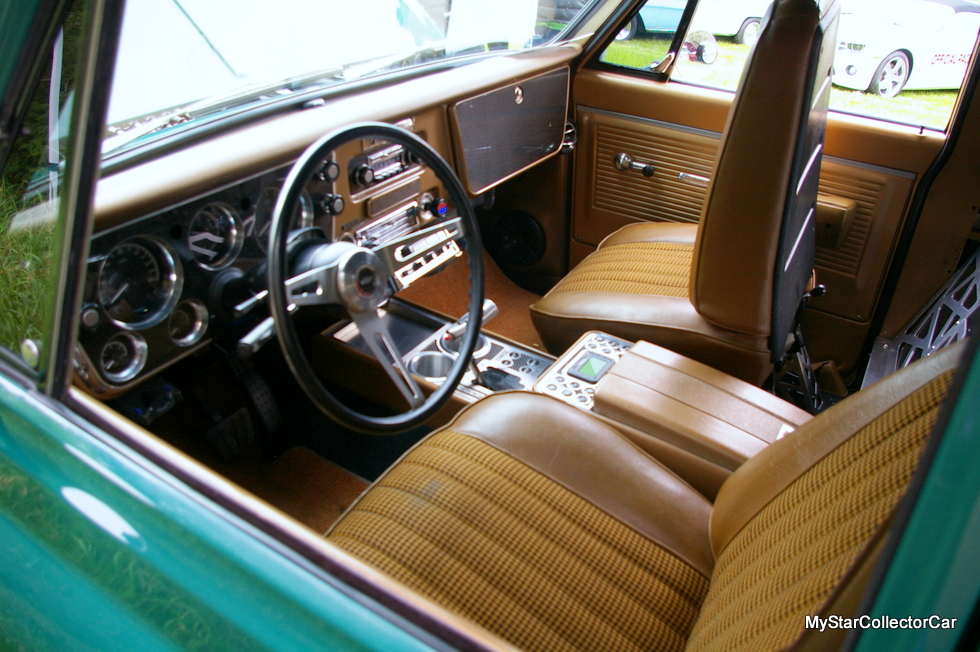 Kim added that he does things on the fly and "kind of make things up as I go along", in terms of a project. A good example is his functioning 8 track music system that will play his large collection of retro commercial tapes from a bygone era. Kim summed his choice up with this conclusion; "I needed it (an 8 track player) in a '69".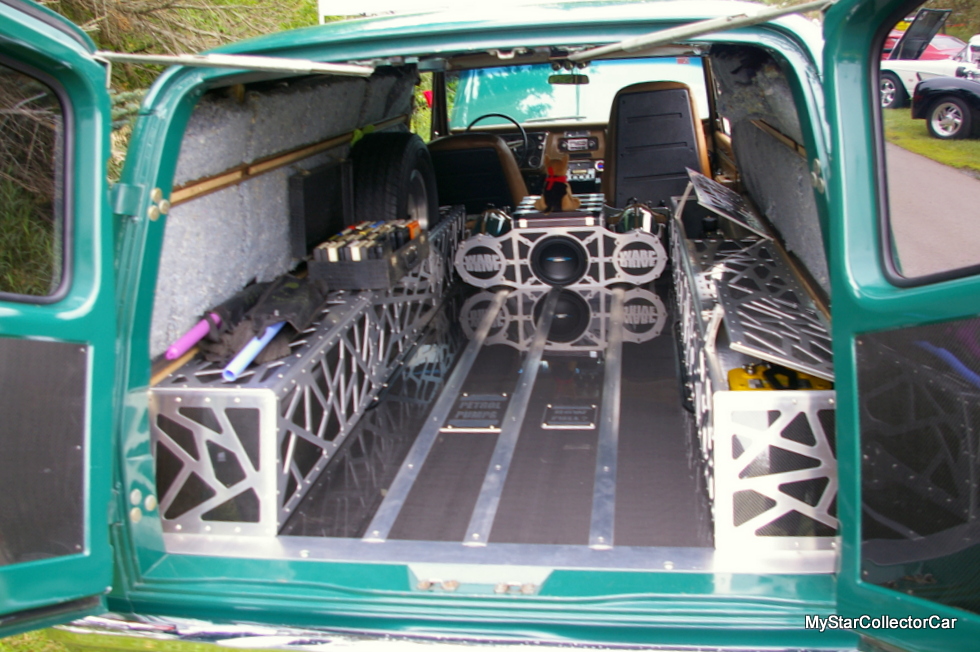 However, Kim has already planned for a significant future sound upgrade and installed an isolated second battery to handle the big power boost.

His electrical upgrades include aftermarket projector headlights that are a big improvement over the stock Chevy light system.
The fuel tank was also transformed into a bigger unit that will carry more fuel and easy access to its new internal fuel pump made necessary by the fuel injection system pressure requirements of the LS engine.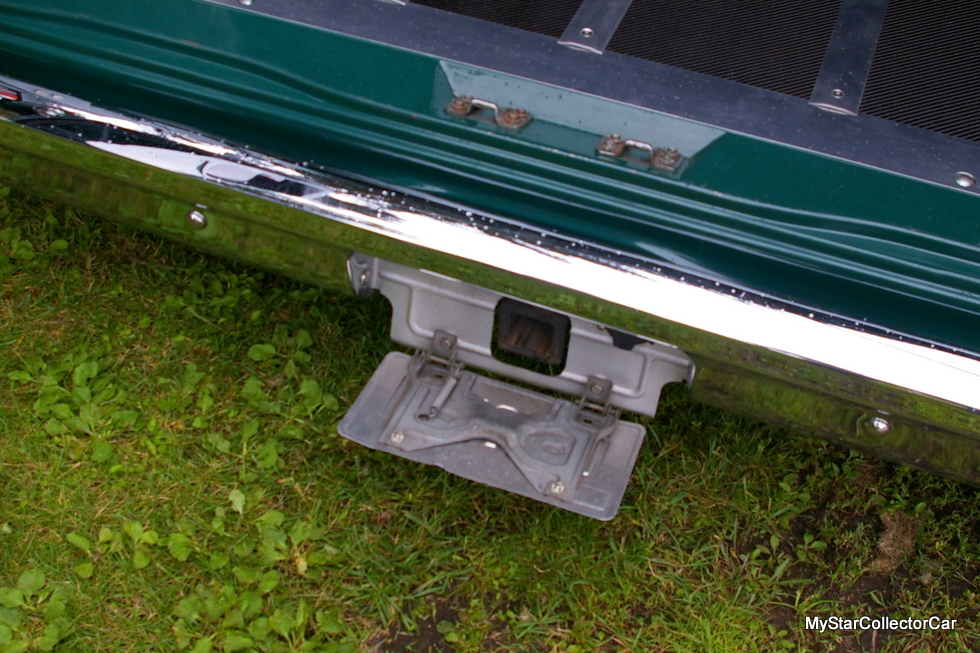 Everything about Kim's 1969 Chevy panel truck screams cool and different-and that particular reaction is just what he wanted when he became its owner.
BY: Jim Sutherland
Jim Sutherland is a veteran automotive writer whose work has been published by many major print and online publications. The list includes Calgary Herald, The Truth About Cars, Red Deer Advocate, RPM Magazine, Edmonton Journal, Montreal Gazette, Windsor Star, Vancouver Province, and Post Media Wheels Section.