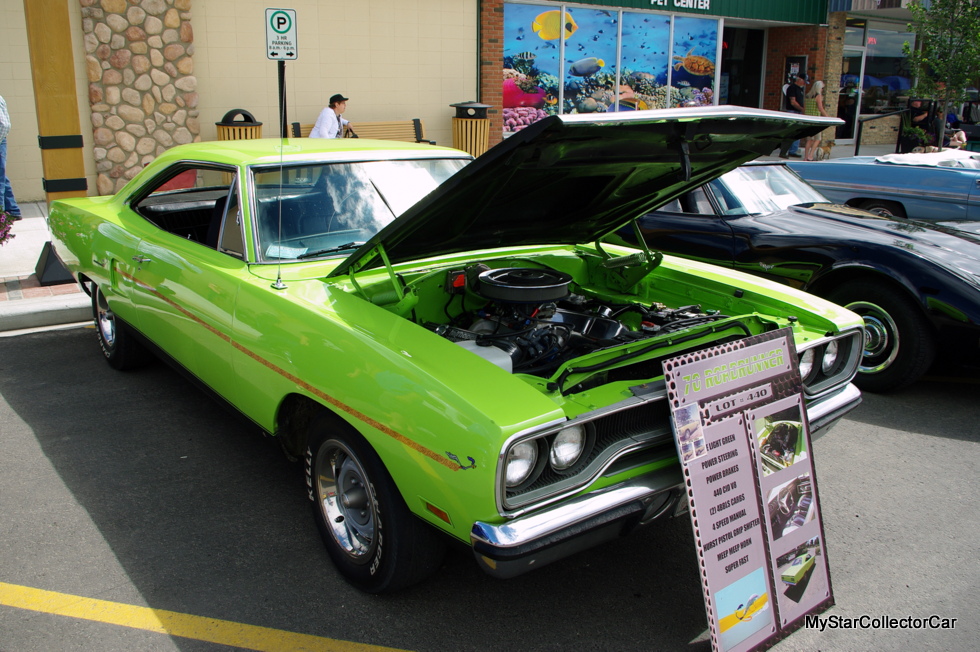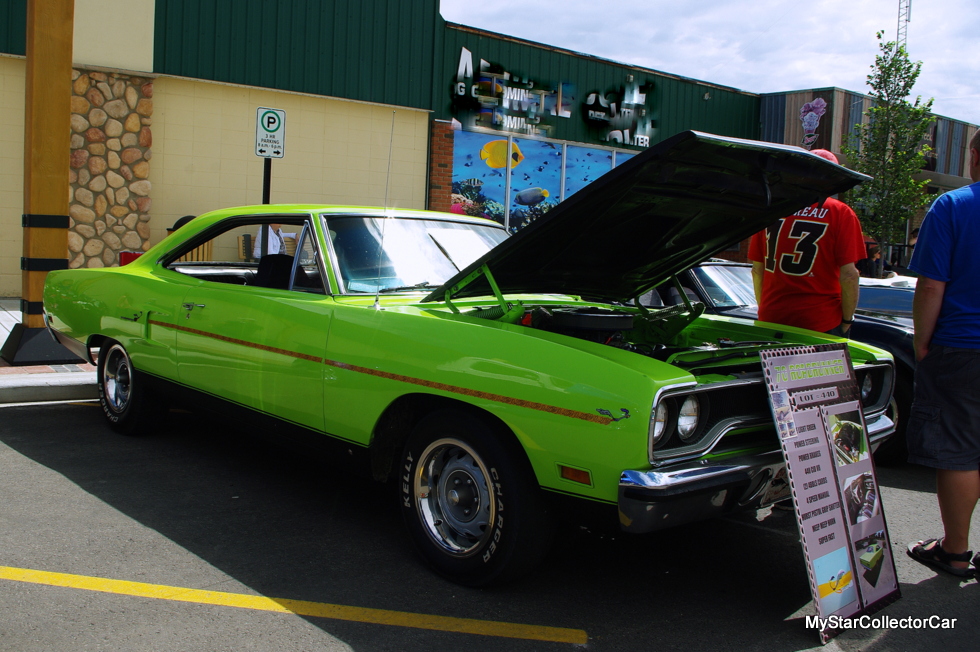 There's a standard list of reasons of why car guys buy old cars.
'Most of them are based on some kind of family connection with the car or truck like Dad had one, Uncle Burt had one, cousin Phil had one—the list is endless. '

The other connection is the "I used to own one" connection.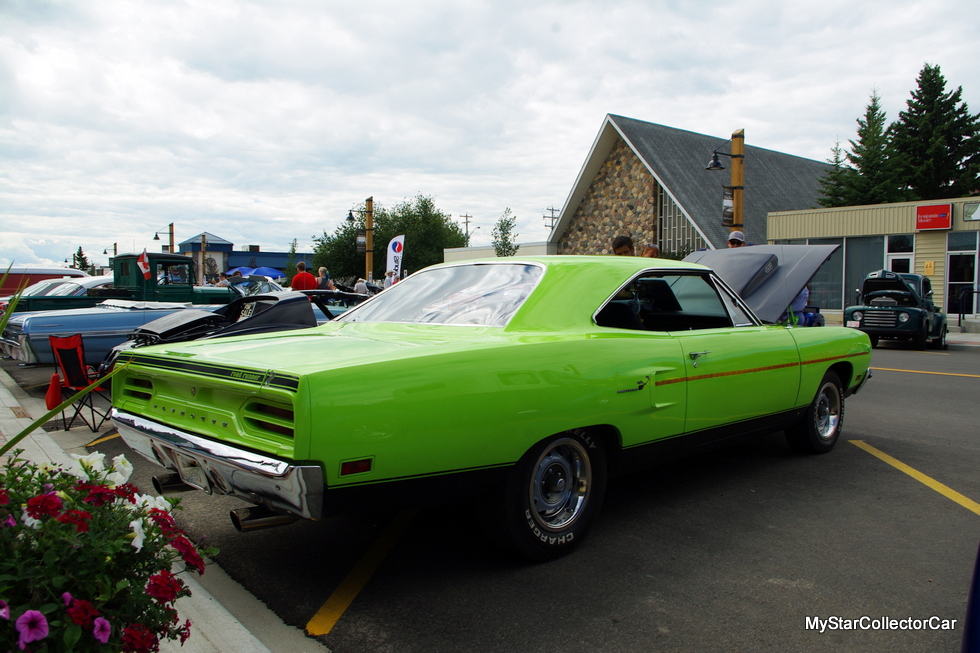 Merle Peterson falls into that second category. He explained how he "bought a brand new Road Runner  in 1970" and he wanted to find another one just like it. Merle admitted, "back then they were really nothing—just a car". He put some serious miles on his Road Runner including a trip to California where it drove through the famous tree and then he and his Mopar parted ways.
Merle may not have missed the car at the time but 15 years ago he caught a huge wave of nostalgia for his Road Runner so he went in search of "one just like it". He explained how they were a lot cheaper back then but "the reality of house payments got in the way".
He found one at a major auction about nine years ago but he had to get a quick lesson in bidding because he'd "never bid on anything before at an auction" so he didn't even know how to get a bid pass. He was lucky because he was sitting next to a professional buyer so his newfound mentor made him bid on a few cars just to get a feel for the process.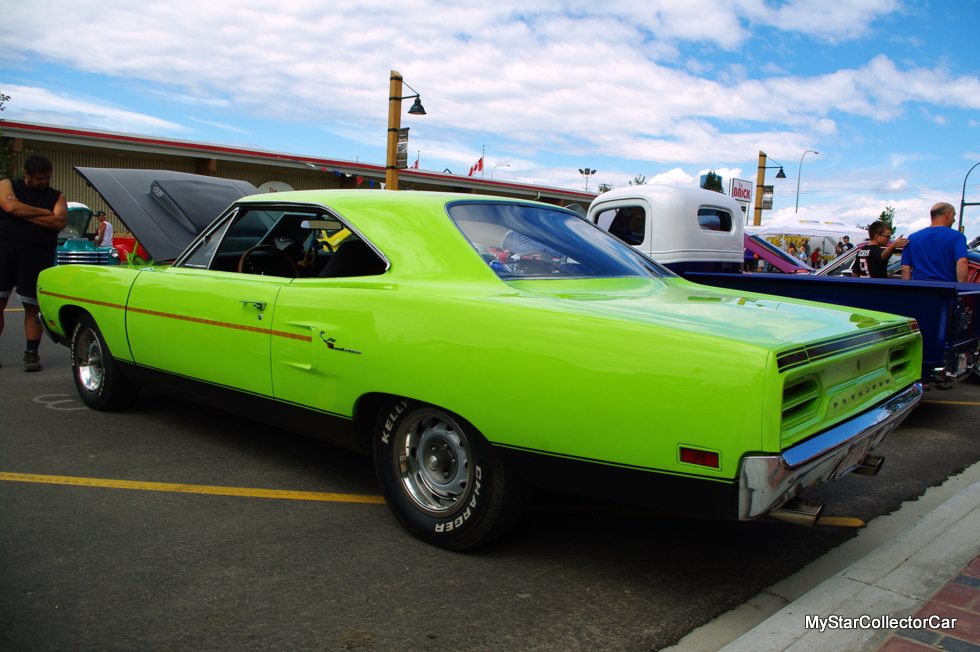 Fortunately he didn't win any of the bids so he was ready to go when the green '70 Road Runner came up on the block.  Merle knew his limit so he calculated currency exchange, transportation costs and buyer's fee with every bid he made and fortunately he came in under his budget.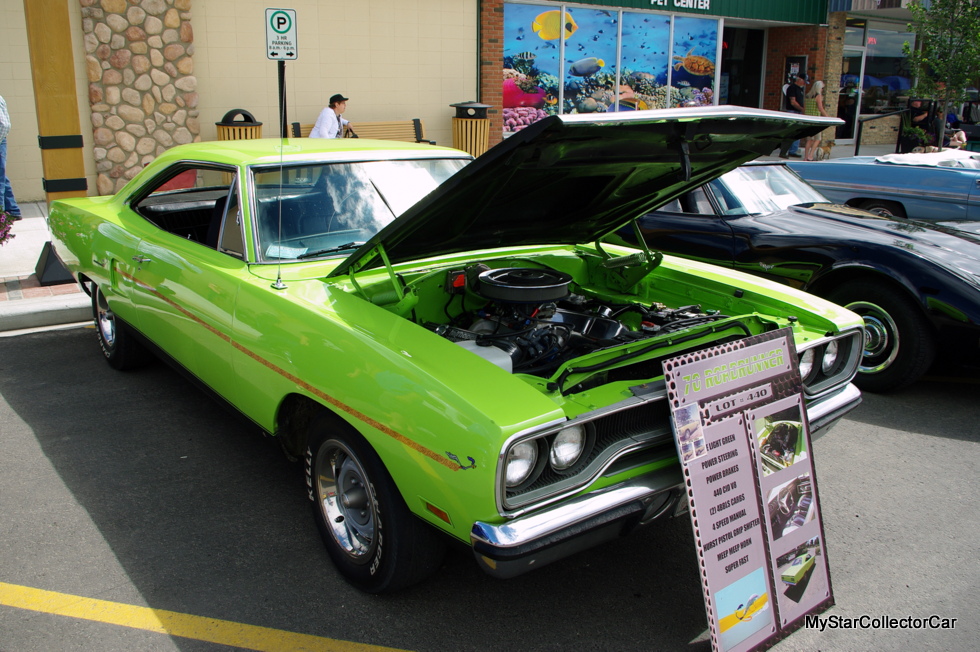 Merle's game plan was to bring his car back to a carbon copy of his old Road Runner so he was prepared to take it back to a 383 4-speed configuration; "It was a 383 car but someone turned it into a 440". Instead he "had it all apart, found a 440 in an old motor home and built it up to about 425 horse".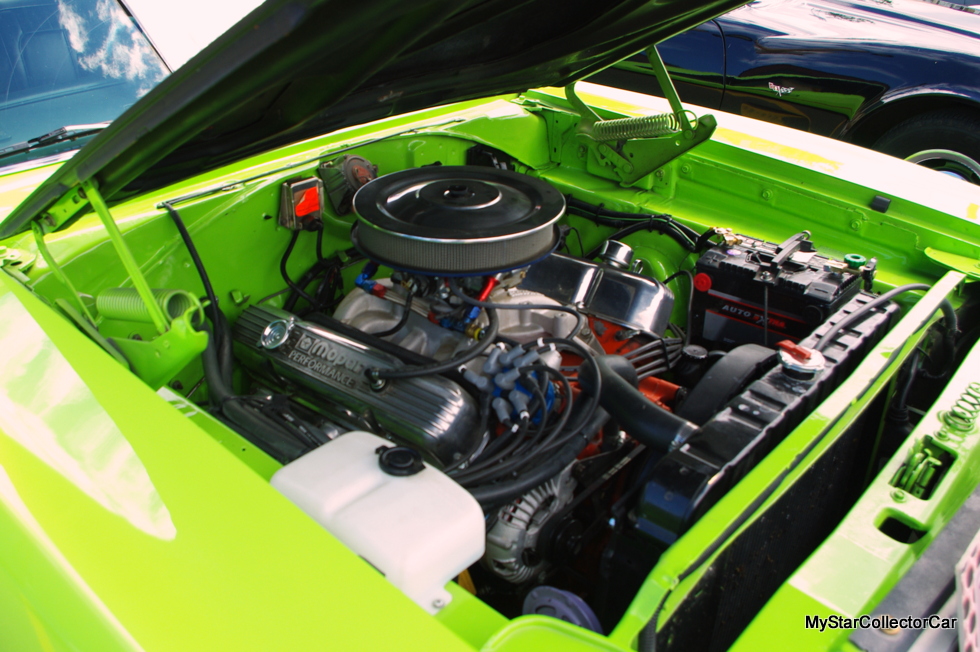 He wanted to make this Road Runner more of a driver on the open road so he took the rear end from a drag-friendly 3:91 ratio to a much more highway friendly 3:23. Merle has rolled up the miles on this Mopar because he's not a big believer in the trailer queen philosophy.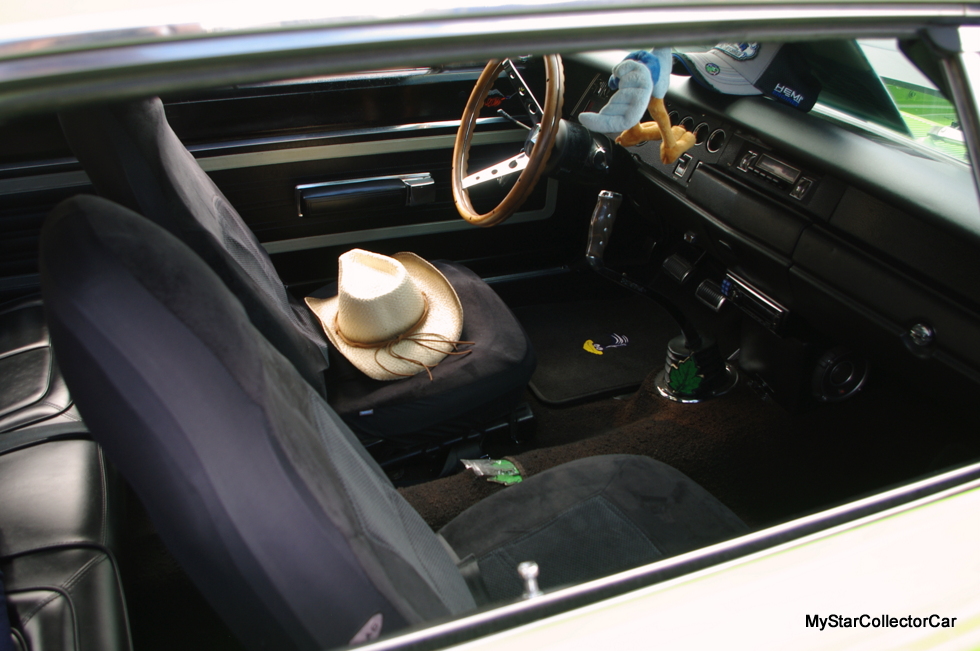 Veterans of the road know there are adventures to be had when you take on a highway run in decades old machines and Merle has had his share. He was in the middle of the mountains when he was caught in the middle of a snowstorm and his car started to run like a tractor.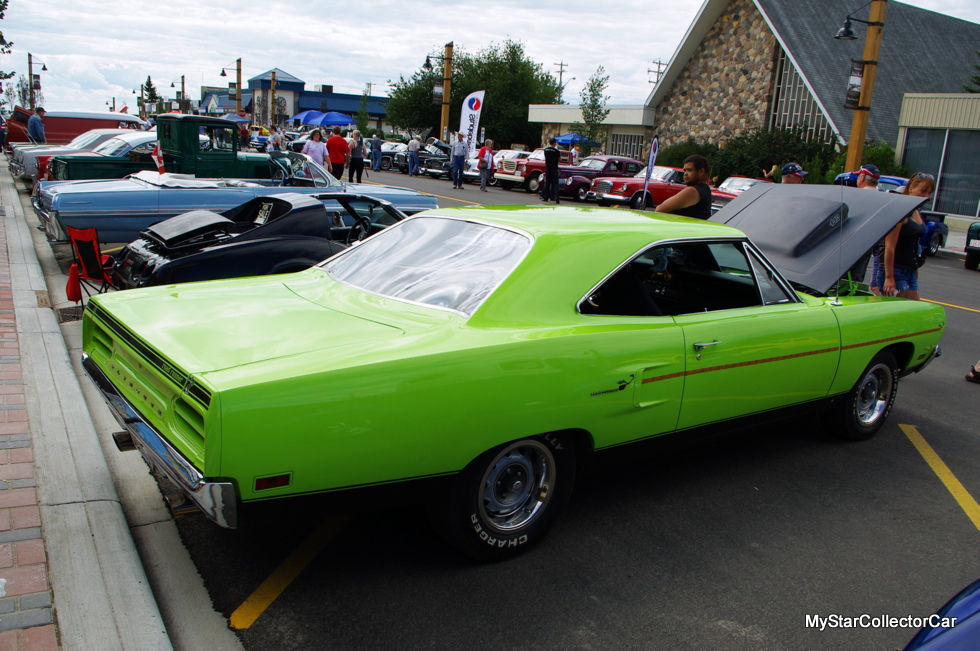 Merle had cut corners when he wired up the electric choke to the windshield wipers so when the heavy snow hit all the current went to the wipers instead of the choke so "it started flooding". He regrets his shortcut to this day.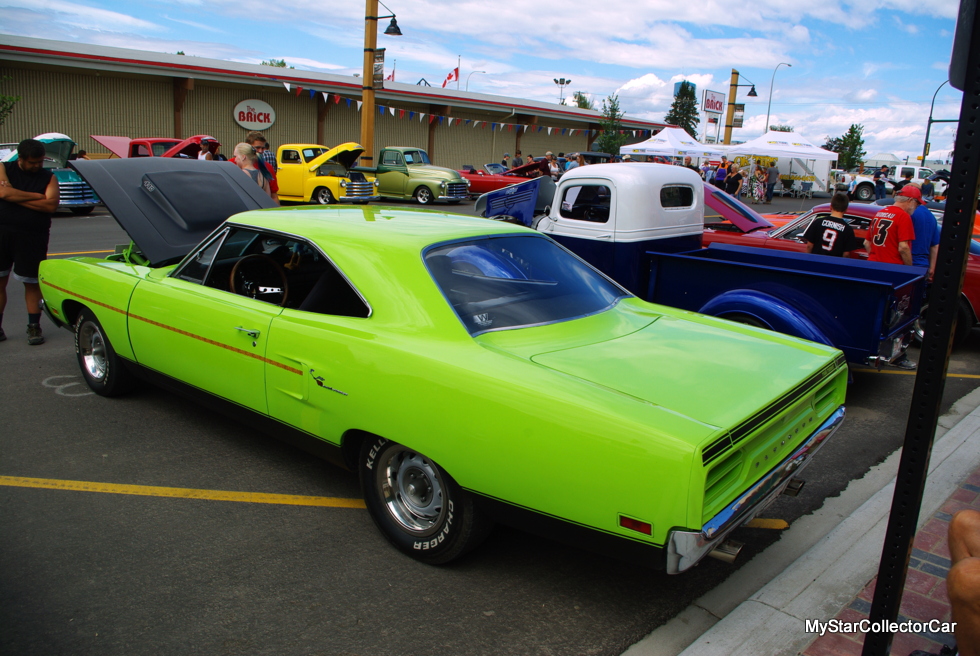 Merle isn't sure about the future of his Runner but he hopes his son wants it and the seed is planted already because he "loves to drive it".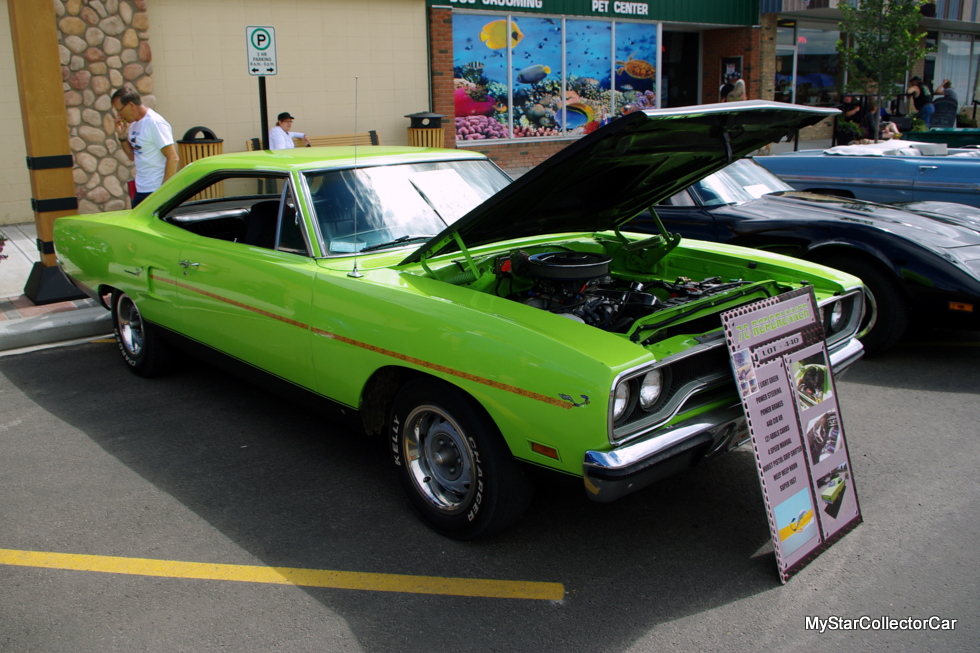 'In the end this story can be summed up this way—a guy got some auction experience and new memories were born.'
Jerry Sutherland
CLICK HERE to Like us on Facebook
CLICK HERE to Follow us on Twitter
CLICK HERE to Follow us on Pinterest
**Please re-post this if you like it.