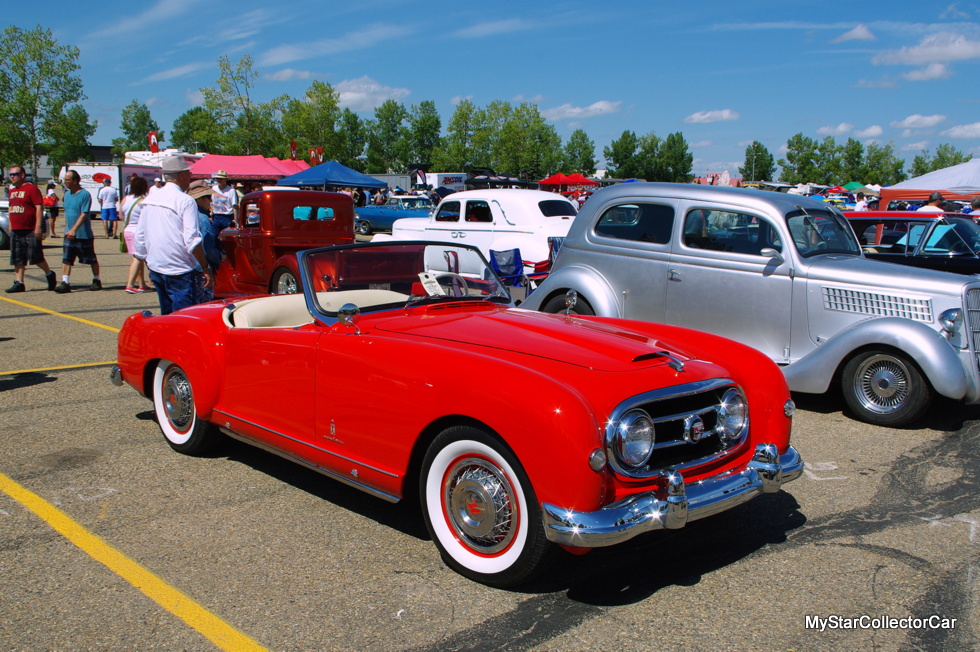 Nash was a car maker known more for function over form in the 50s.

'Healey was known for form and function and Italians focus on form.'
This is the perfect combination for a very cool ride.
Ron Brookes is the proud owner of a 1952 Nash-Healey so he knows how well that combination works in practice. He's a resident historian on these unique cars and he's very willing to explain how they came to be part of automotive folklore.
He talked about the Nash power train connection to Donald Healey and how this British-American partnership added an Italian connection in the design and handcrafted build of the bodies. Ron added , "they only built 506 and there are 300 left—8 in Canada". A Nash-Healey was also a movie star in the Humphrey Bogart—Audrey Hepburn movie "Sabrina" because these cars had that much presence when they came out.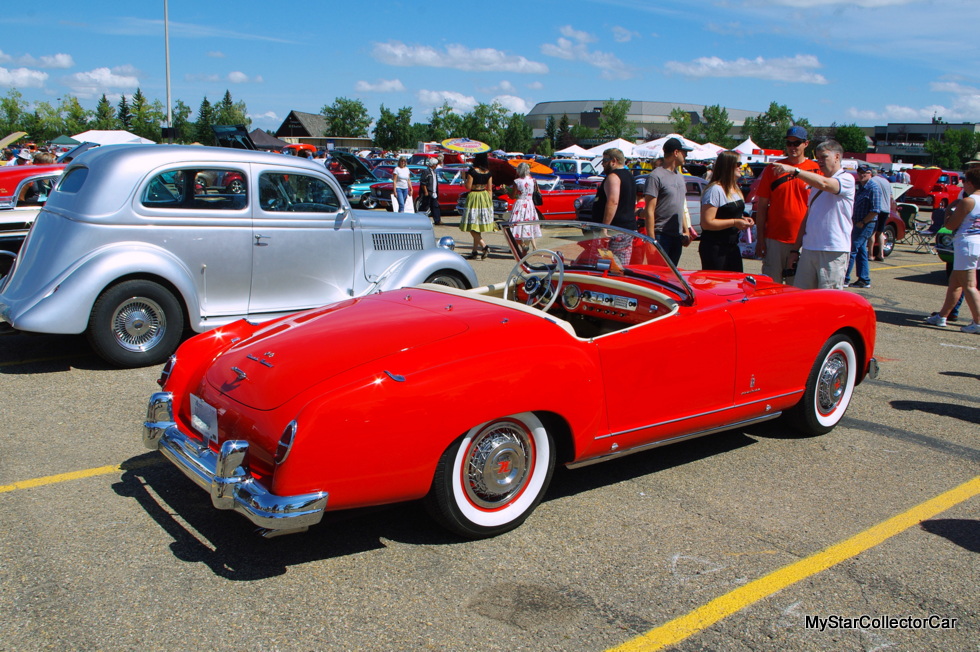 This Nash-Healey was far from stock when Ron found it in California—he explained how "it had a roll cage and a big V-8 under the hood because they were racing it". Ron took it back to stock (Ambassador engine) and got it back on the road on July 1st . He was happy to report there wasn't any rust on this Texas to California car so the focus was on the mechanical side.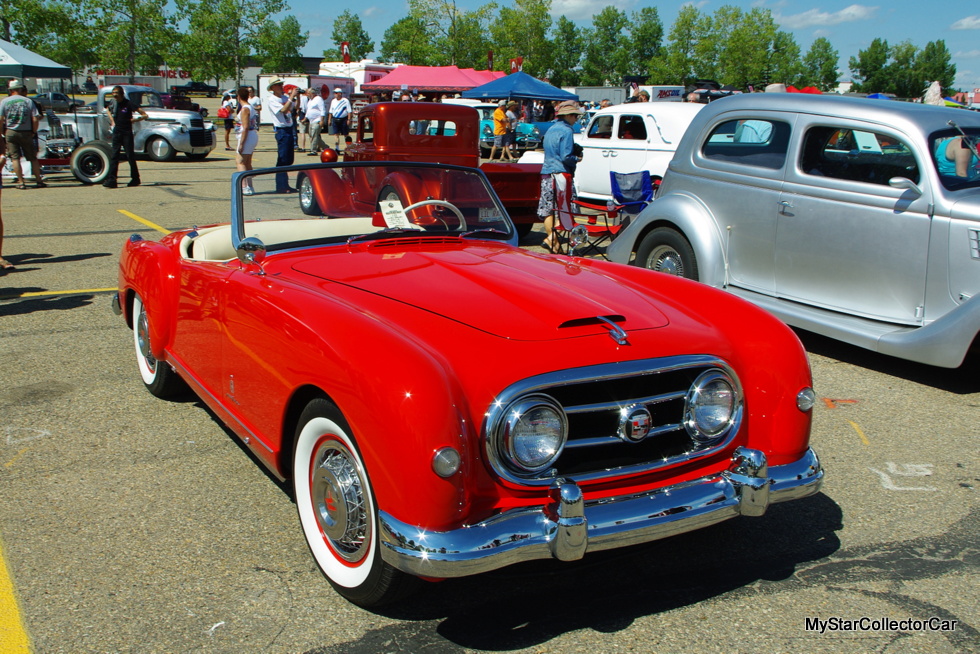 Nash-Healeys were built from a Nash parts bin so Ron pointed out the Metropolitan tail lights on this high-end sports car and the wheel covers are standard bolt-ons from Nash. There were two departures from stock—Ron went from the factory green "couldn't get a match" to red "you'll get prizes" and he runs an 8-volt battery for extra starting power because he says, "they're a little tough to start sometimes".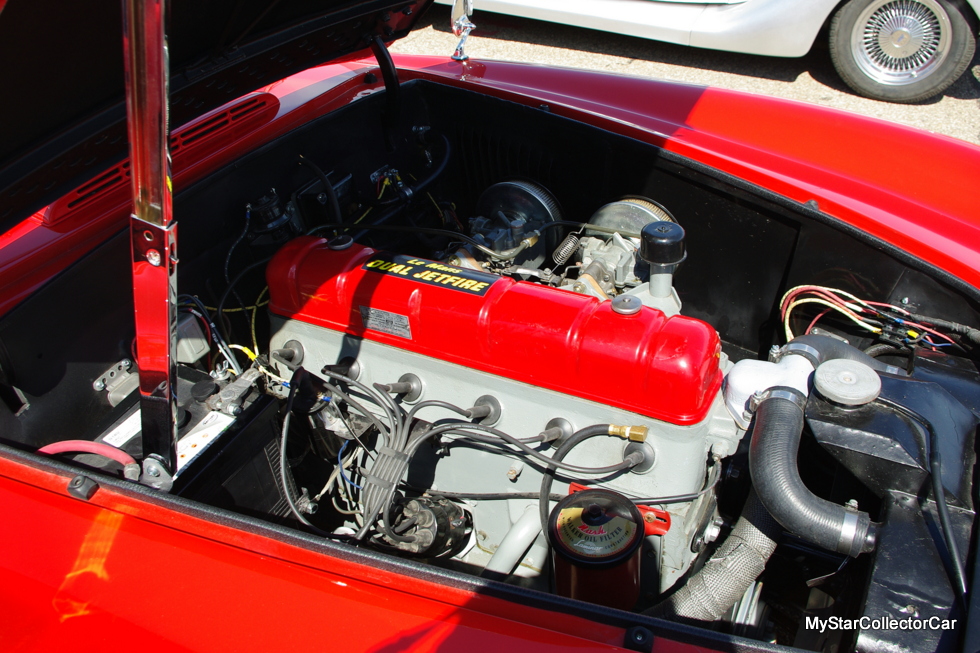 Ron didn't bring this car back to factory condition to turn it into a museum piece—this Nash-Healey is a driver within reason (too many rocks so it's trailered to shows ) but he has done time behind the wheel. He pointed out a few practical limitations like the roof when it's up but he was happy to add he can "have it up in 2 minutes". He said Donald Healey wasn't very tall so taller guys literally look over the windshield in this roadster.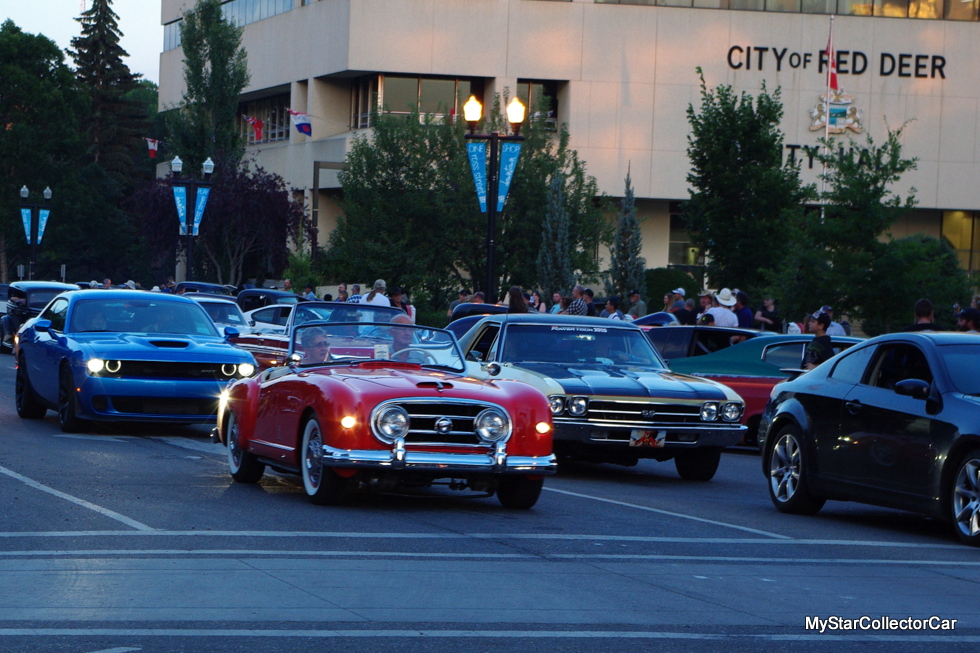 He likes to run this car at a comfortable 70 miles per hour and he said it, "feels good and handles very well because they were built to drive". He's a little less enthusiastic about the brakes because the described them as "adequate when they're adjusted".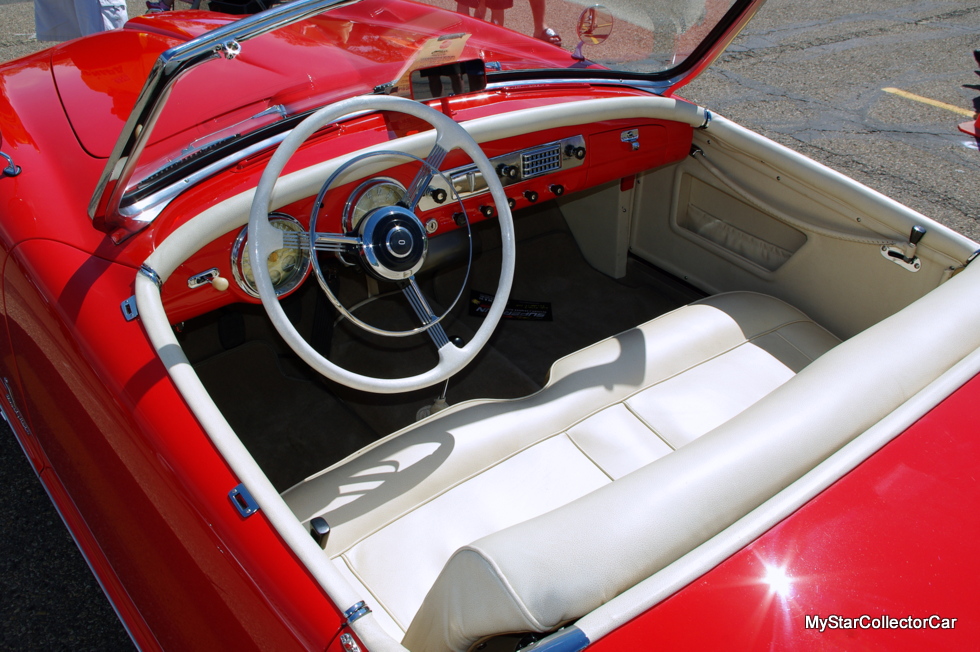 There's a bonus feature that most Nash guys already knew about back in the 1950s and it's found in the gas mileage. Ron reported he gets "around 30 miles per gallon with a 3-speed overdrive" so this legendary sports car is actually practical.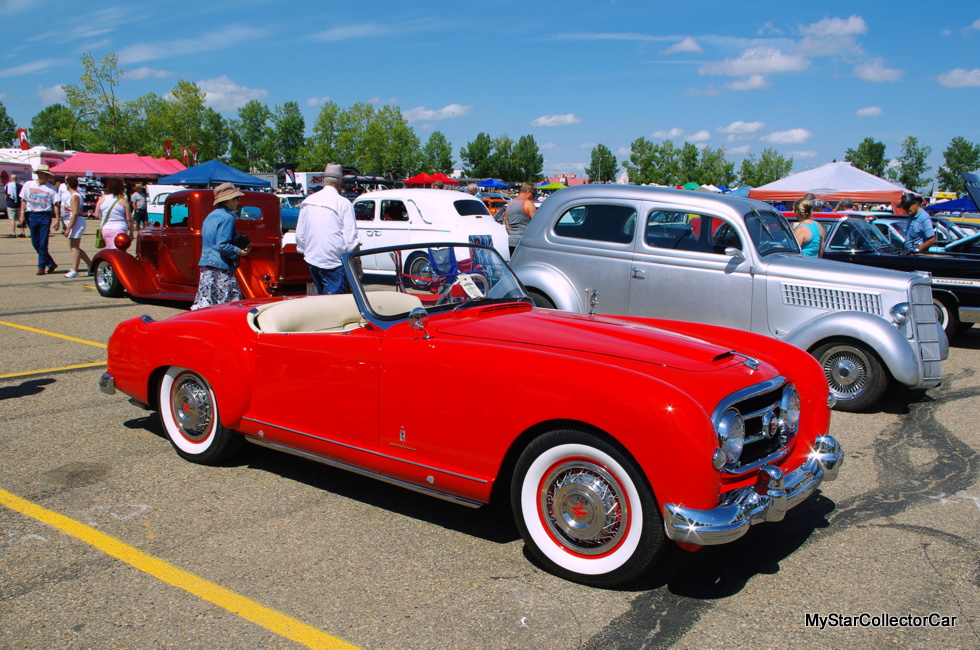 Ron is a self-described "huge Nash guy" so this car made a lot of sense from a purely historical point of view but it's provided a lot more than that to him. He's really enjoyed the challenge to bring this car back to stock and the notoriety it gets at shows. This car was surrounded by hardcore car guys who were amazed because they got to see a '52 Nash-Healey in person.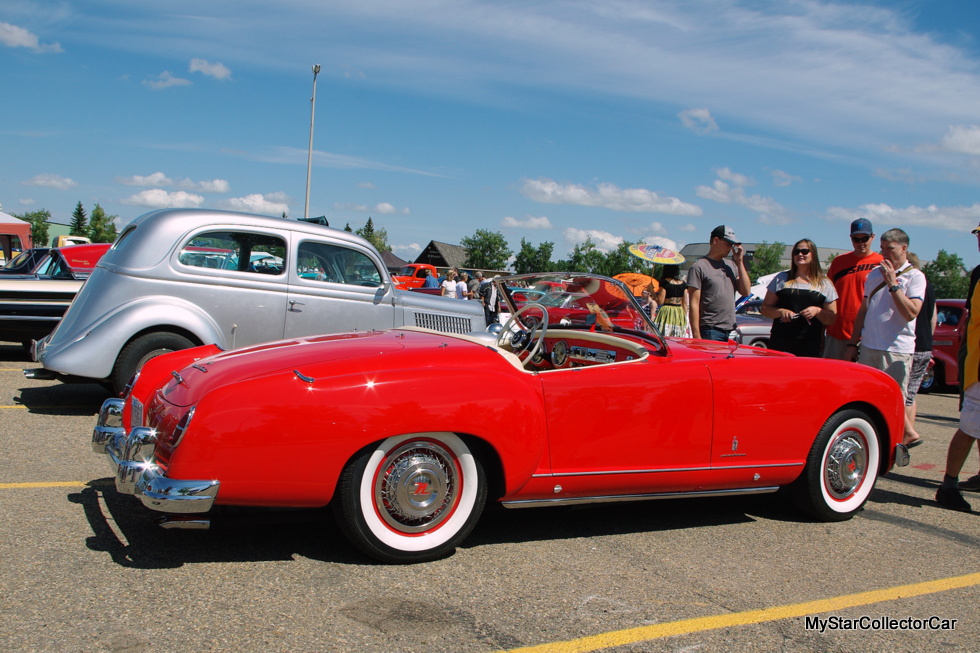 There was one other reason Ron took on the Nash-Healey project:
"I'm retired, what the heck else am I going to do?"
Jerry Sutherland
CLICK HERE to Like us on Facebook
CLICK HERE to Follow us on Twitter
CLICK HERE to Follow us on Pinterest
Please re-post this if you like this article.