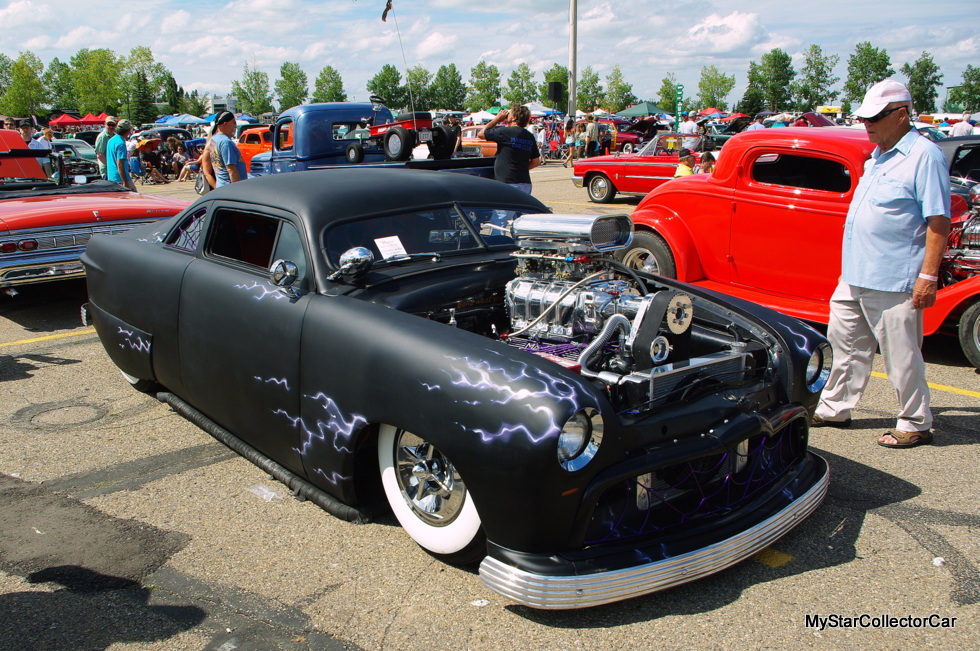 Ford added to its list of instant classics with the debut of the '49 models.
'Some call them "shoeboxes" but there's little doubt these cars were instant classics with the custom guys because they were already cool.'
There was a well-defined cult following for the '49 Fords the day they hit the showrooms—one that lasts to this day.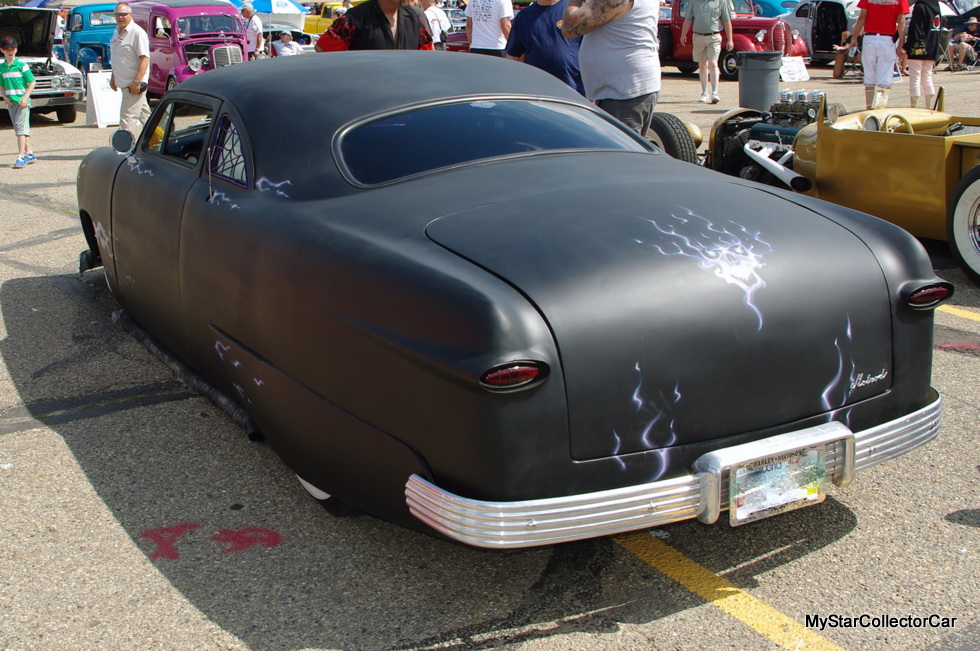 Terrill Schmidt was bitten by the shoebox Ford bug in a big way because he loved the retro-cool look of these iconic cars so he found a very solid '49 Ford Businessman's Coupe. This was the perfect foundation for an old school build with a monster look and it took him 3 years to build this incredible custom.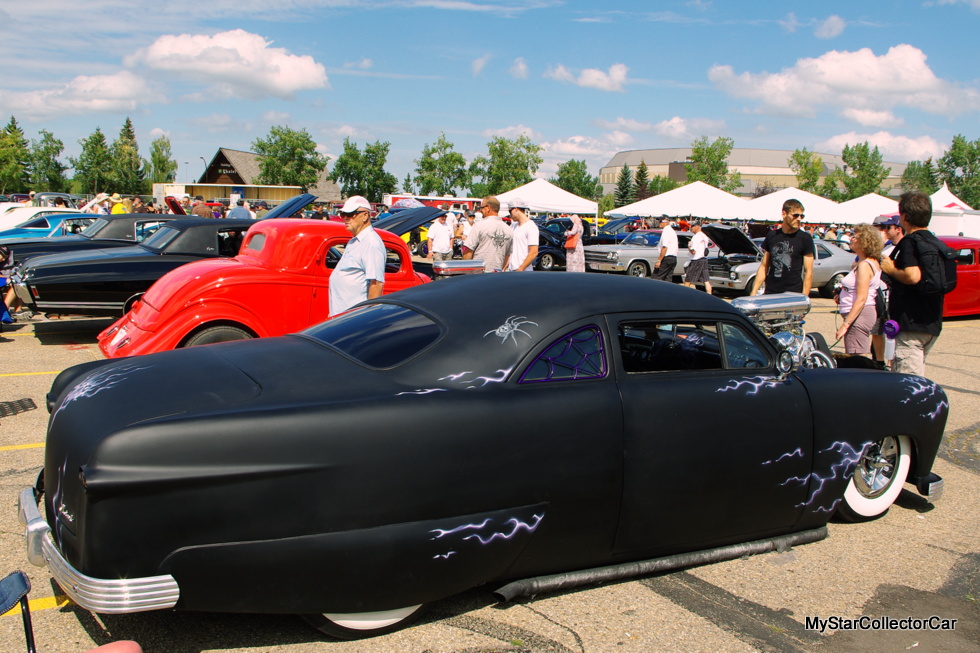 Terrill wanted a classic early 50s ride, all-Ford with some modern touches so he started with a 5.0 Ford Mustang engine and added a supercharger to really bring out the beast in the small block. This is an old school supercharger because Terrill is a big fan of the old school blower whine when you hit the gas. This is not a subtle car so it shouldn't sound subtle.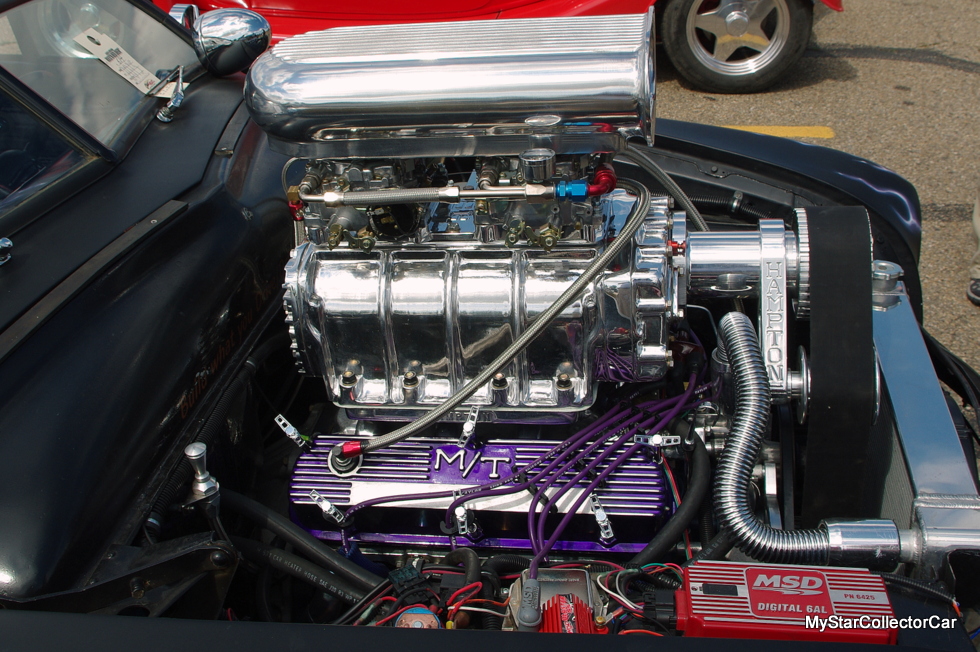 There's a mix and match approach to this old shoebox that fits the retro-build attitude so this '49 Ford has Olds bumpers, 50s wheel covers, '63 Merc dash, Volvo steering box and bias tires. The dual spotlights are another nod to 50s custom and the 6" chop and 5" channel are more evidence Terrill had a hot rod history book in his back pocket when he started the project. He calls it a "work in progress" because he wants to add a few more things like lakeside pipes (powder coated purple) and tweak a few other details like the hood—he's thinking about getting one but he asks himself: "Why do I want to cover that?"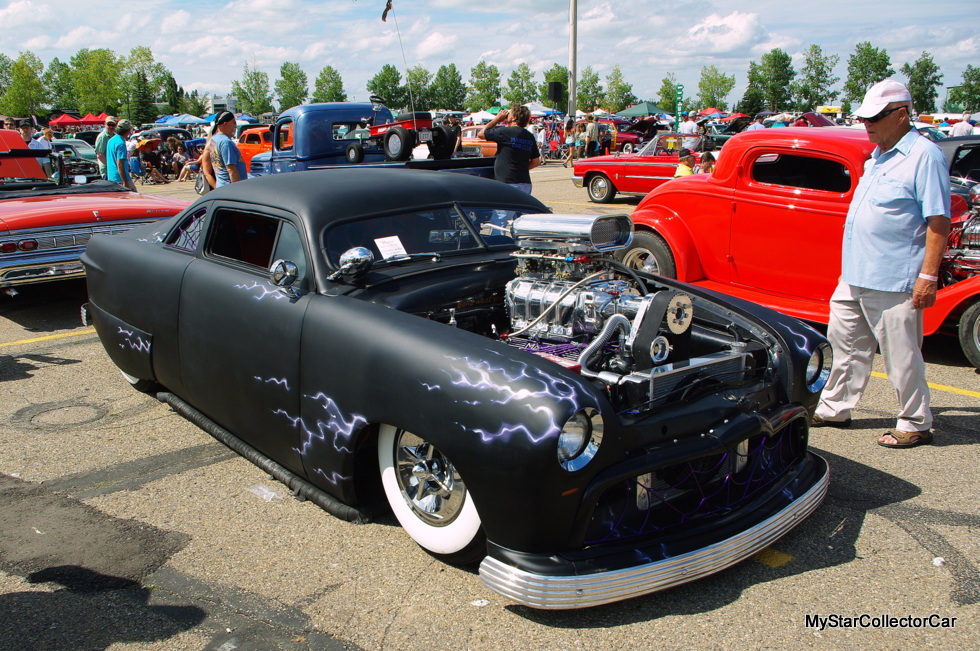 This shoebox is a full-air ride so Terrill likes to run it about 1" at a show and a more realistic 4" on the highway. He runs it at 70 miles per hour and 2500 rpm thanks to a 3:25 limited slip 9" Ford but he's gone well past that and said it rides "like a roller skate". There are discs all around on this brute so it slows down as fast as it speeds up plus it has an electric fan because "it's good for the blower".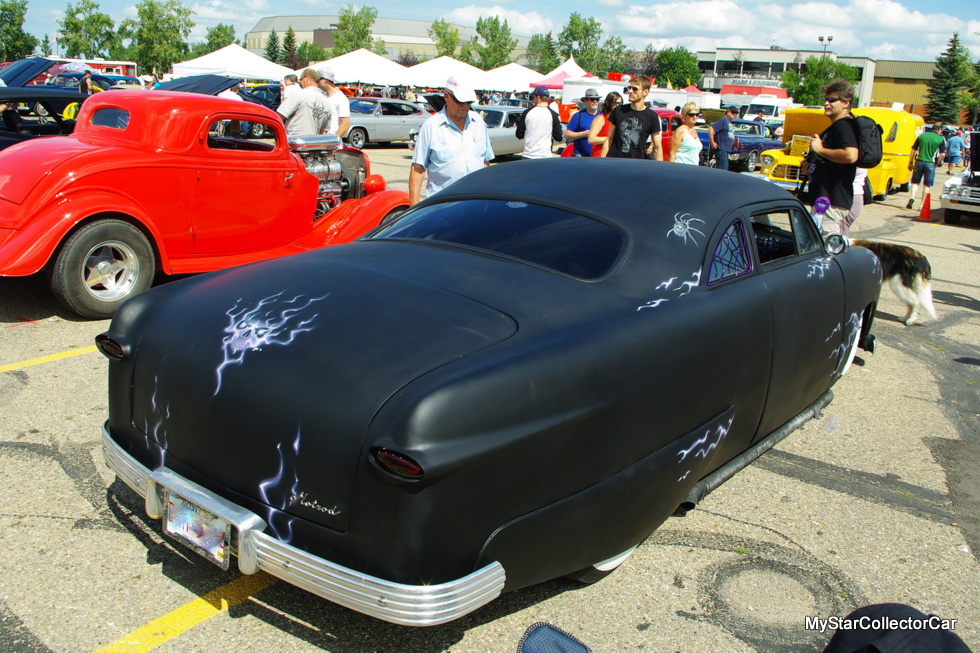 Terrill is literally behind the wheel his '49 Ford every day because it's a definitive daily driver so he may have the coolest commute in the history of commuting—it's a "dream to drive" and there are no visibility problems because "you sit pretty low". He's had a few adventures in the '49 Ford like a broken shifter cable at a major show but Terrill knows every nut and bolt in this car so he had it fixed in the morning before the show even started.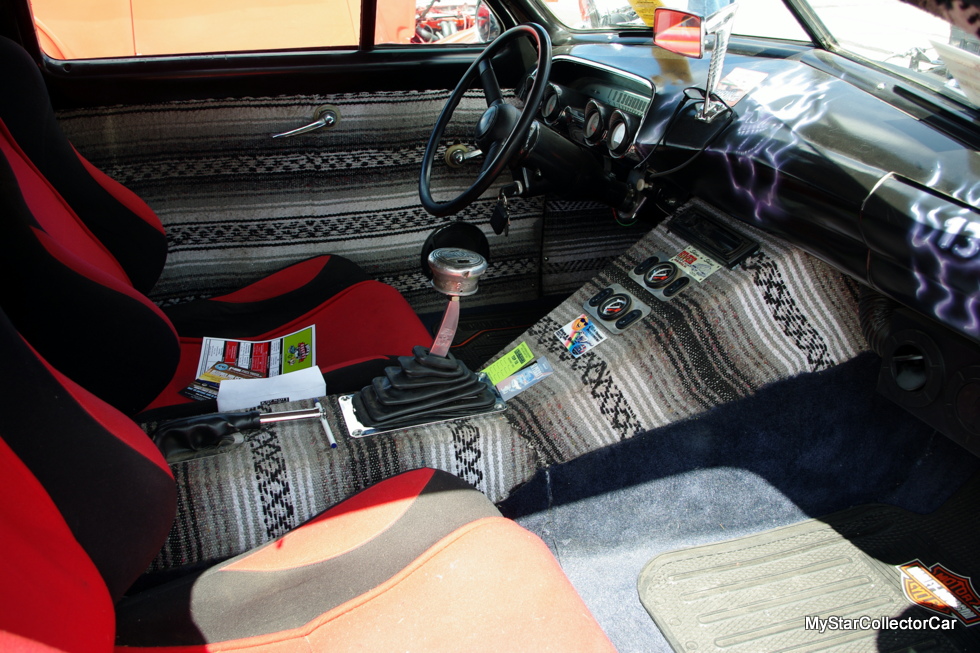 All cars are definitely not created equal because Terrell's shoebox Ford was at a major car show and it was mobbed by people from start to finish. His car was like a rock star because it's one of those monster rides you can't ignore. Terrell basks in the glory because he knew when he built this '49 Ford he would be answering a lot of questions.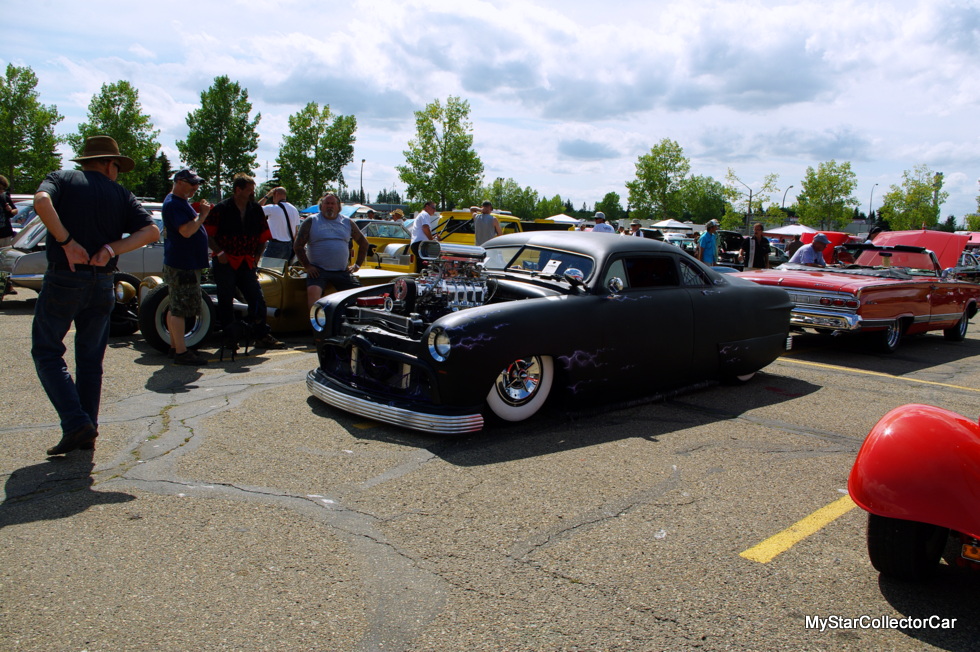 That's what happens when you build the ultimate in shoebox cool.
Jerry Sutherland
CLICK HERE to Like us on Facebook
CLICK HERE to Follow us on Twitter
CLICK HERE to Follow us on Pinterest
Please re-post this if you like this article.