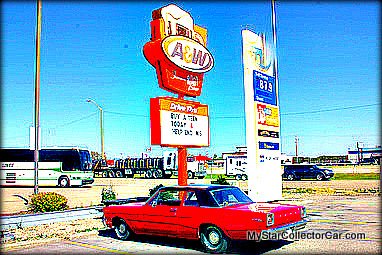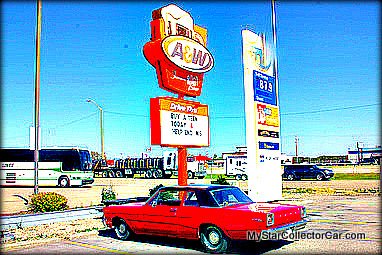 One of the best things about the old car world is the community spirit-individually car people are very much inclined to help out when the help is needed. That's why there were no surprises when a Red Deer Alberta Canada Thursday night drop-in car show included a trip to the local A&Ws to support an MS fundraiser.
A&W is synonymous with nostalgia-my older sister met her future husband at an A&W just after she bounced the fender of her Austin A40 off their drive-in support pillar.
A&W Canada combined a burger promotion that added a dollar per burger to the coffers of the MS Society…they knew that the car guys would come through with their support and take a trip down memory lane at the same time.
MS is an ongoing battle for its victims (having a family member affected by MS has taught me that) so even though the MS Cruisin' the Dub day is over here's a link to the MS Society site for more information.http://mssociety.ca/en/releases/nr_20100825.htm
Jerry Sutherland @mystarcollectorcar.com