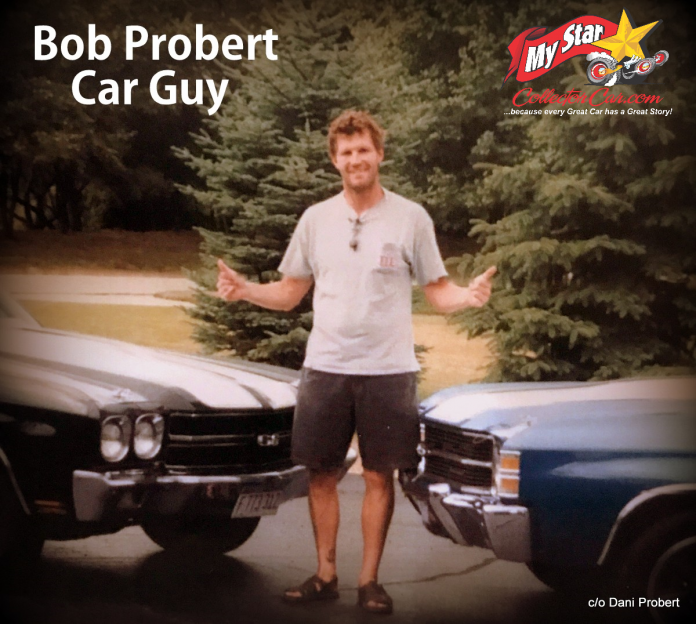 Bob Probert played in the National Hockey League (NHL) from 1985 to 2002 with the Detroit Red Wings and Chicago Blackhawks.
Bob's wife Dani explained how he came to be a car guy. She thought it started early in his life, but Bob's inner gearhead side really took off when his mother gave Bob his first car—she said it was a "rusty old Mustang", but he proudly drove it to junior hockey practice every day.
Dani thought he really became a collector when he was in rehab—he found a boat-tail early 70s Buick Riviera and focused on making it better than it was, because that helped him cope with the rehabilitation process.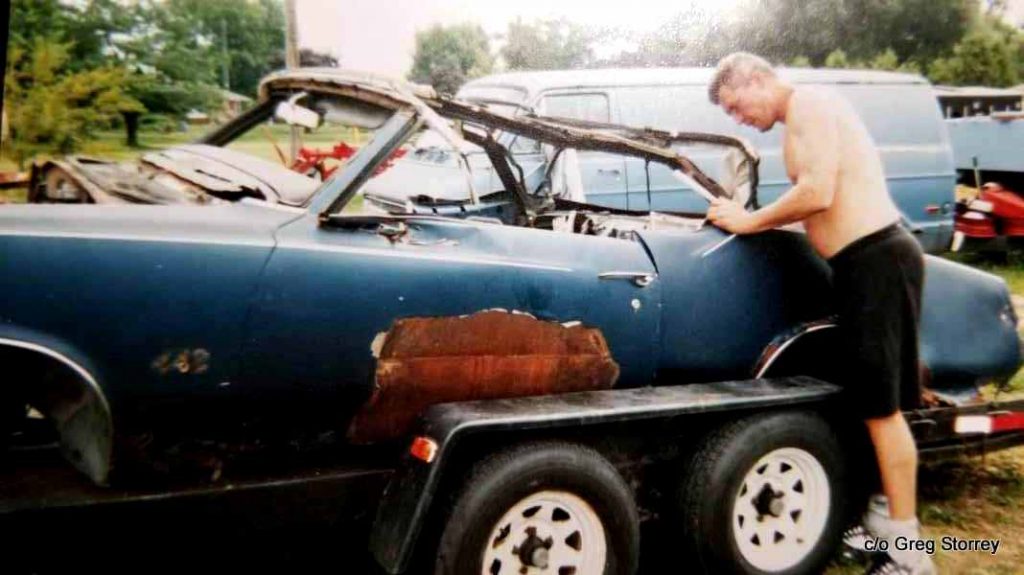 Greg Storrey is a car buddy of Bob's and he was the guy who took over the '70 Monte Carlo convertible project. Look for the story behind it later this year. He had plenty of Bob Probert car stories, but the biggest take he had was Bob's enthusiasm for the car hobby. Greg said Bob was "like a 15-year-old kid working on his first car—his mind was like a sponge because he wanted to learn everything".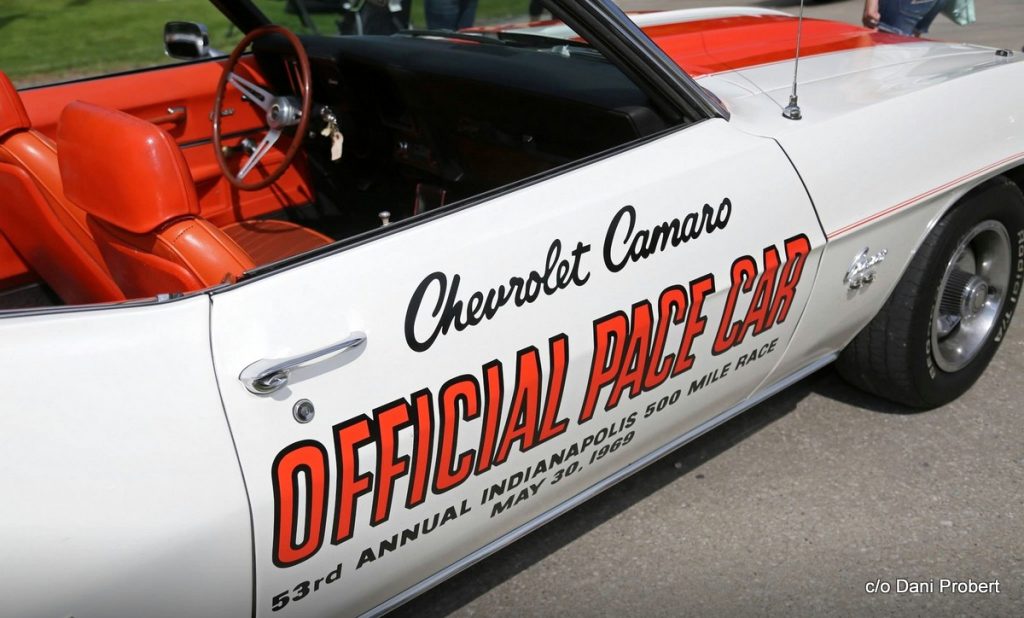 Bob was hooked at this point, so he dove into the hobby at the deep end and filled his garage with some of Detroit's finest muscle cars. He bought Dani a '68 Charger to celebrate her 40th birthday with a car built the same year she was born. Dani admitted Bob, "was more of a Chevy guy, but he found the Charger and bought it because it was the right year".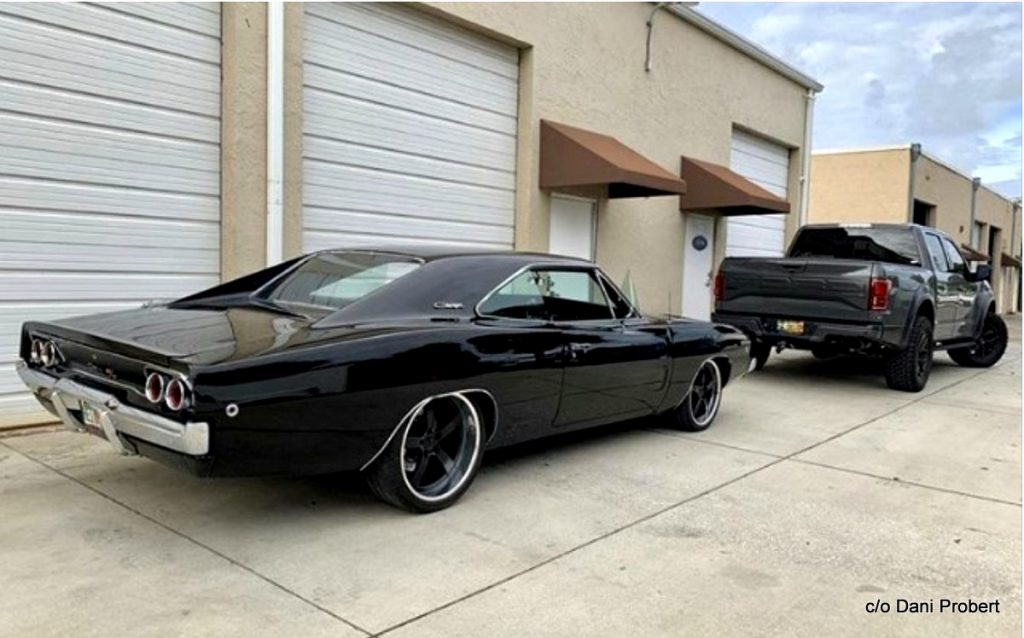 Dani said Bob was particularly fond of early 70s Chevelles—including a '70 SS 454. She explained how Bob pulled the original 454 and put a monster 502 big block in it because he wanted to really pound on the classic Chevelle. She added that Bob kept the original engine because he was also a student of the history behind numbers-matching cars.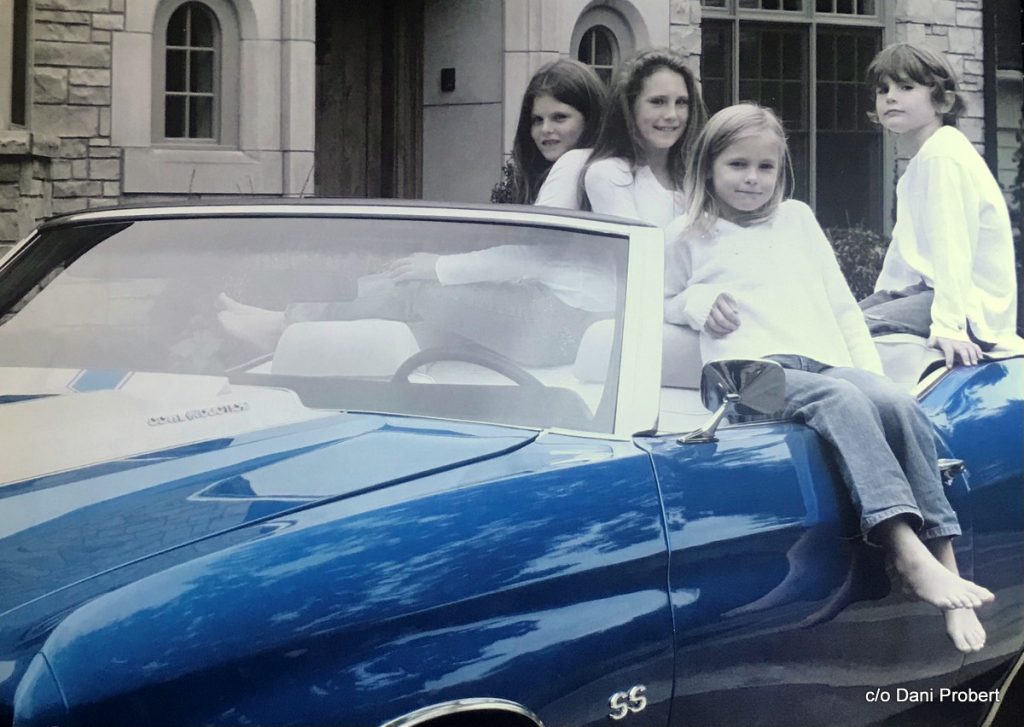 Bob was meticulous about his cars. Dani said he "knew how to tear them down, but he always needed help putting them back together." Despite Bob's enthusiasm for the teardown part, he was extremely well organized, so everything was bagged and labelled for reassembly.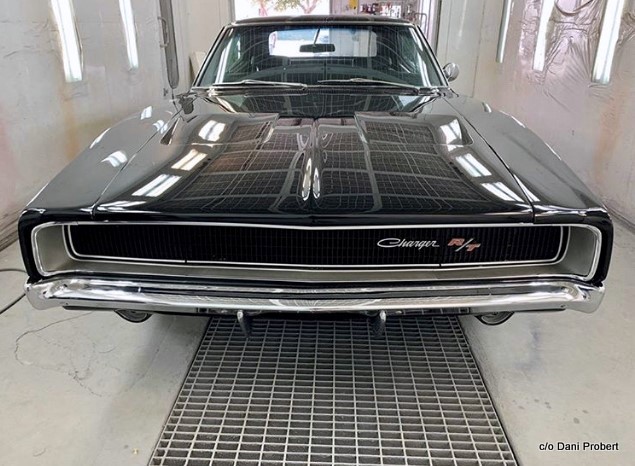 Dani said the "garage was full of parts and engines, but Bob knew where everything was and what it was", so she asked him to explain what he had–in case something happened. She said it was a great education. Dani added Bob was "a genius with numbers because he could read a VIN or parts number on a car and tell you could exactly what it was."
Bob hated trailer queens, so every one of his cars were drivers. In fact, Bob and Dani were regular participants in the annual Woodward Dream Cruise in Detroit. Bob taught her well because she admitted she "kept a constant eye on the temperature gauge" when they were idling in traffic.

Dani mentioned Bob was also a big motorcycle guy, but with kids in the program the cars allowed them to spend the summers together as a family. Bob was very spontaneous, Dani said he'd, "get the idea in his head to go for ice cream at 10 at night, so we'd jump in the car, put the top down and head out—even though the kids were really young, and it was 10 pm."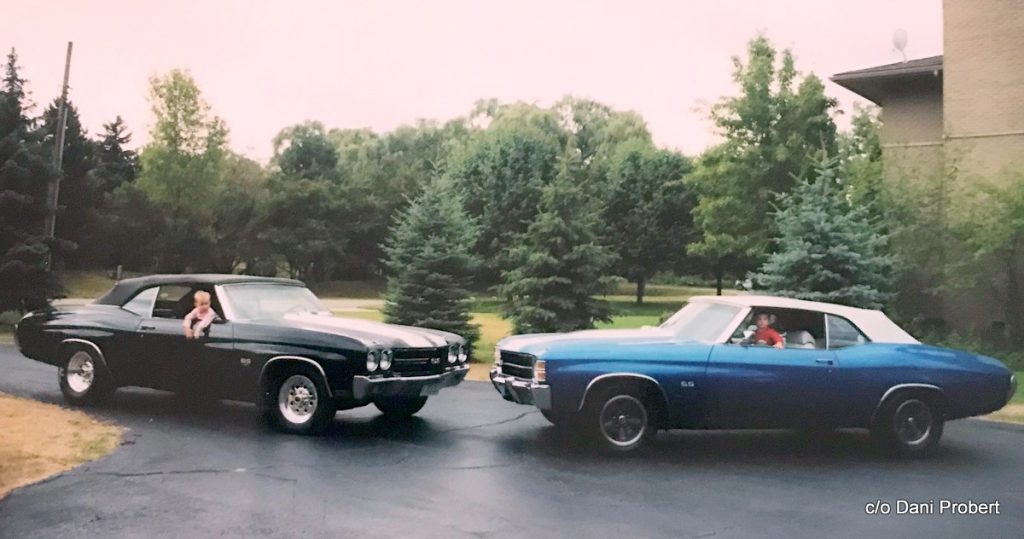 Bob was also notorious for dropping his kids off at school and then putting on a big smoke show every day with one of his classics. Dani said he "was a big kid" so he didn't mind showing off to the other kids.
After Bob passed away, Dani was faced with the task of selling his beloved classics. One of the Chevelles went to Dave Hutchison (a former NHL player) because it was Toronto Maple Leaf blue. Another one—a '70 Monte Carlo, was Bob's last project. He wanted to turn it into a convertible, so he enlisted the help of his friend Greg, but he didn't live long enough to see the project completed.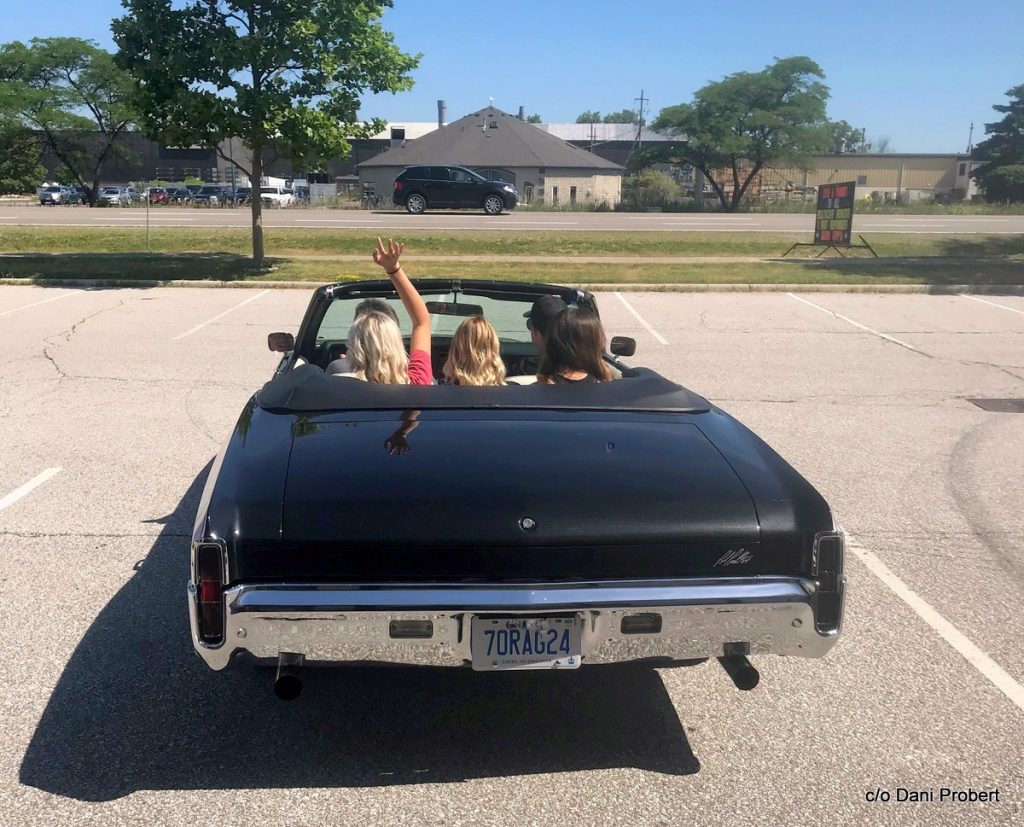 Greg did finish the project and last year he picked up the whole Probert family to take them for a tour in the newly minted Monte Carlo convertible. He did a massive smoke show in Bob's honor to showcase the brand new big block under the hood.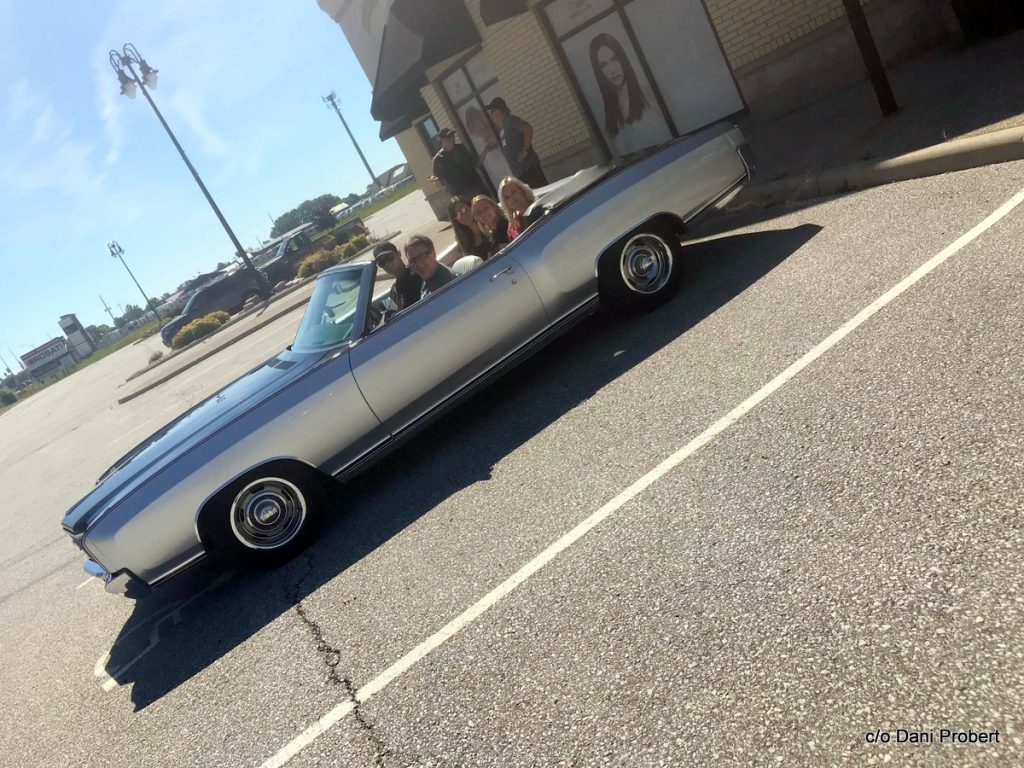 Bob had typical car guy habits. Dani said he always "cut the real price of an engine in half and then told me that's what he paid, and he always had parts cars and car parts parked all over the place–including the living room".
Bob's legacy on the ice as a hockey player is a matter of record and now his legacy off the ice will live on because of a change in the annual Bob Probert Ride. This is typically a motorcycle ride, but the 10th annual event is also going to include classic cars as part of the format in honor of Bob's car guy side.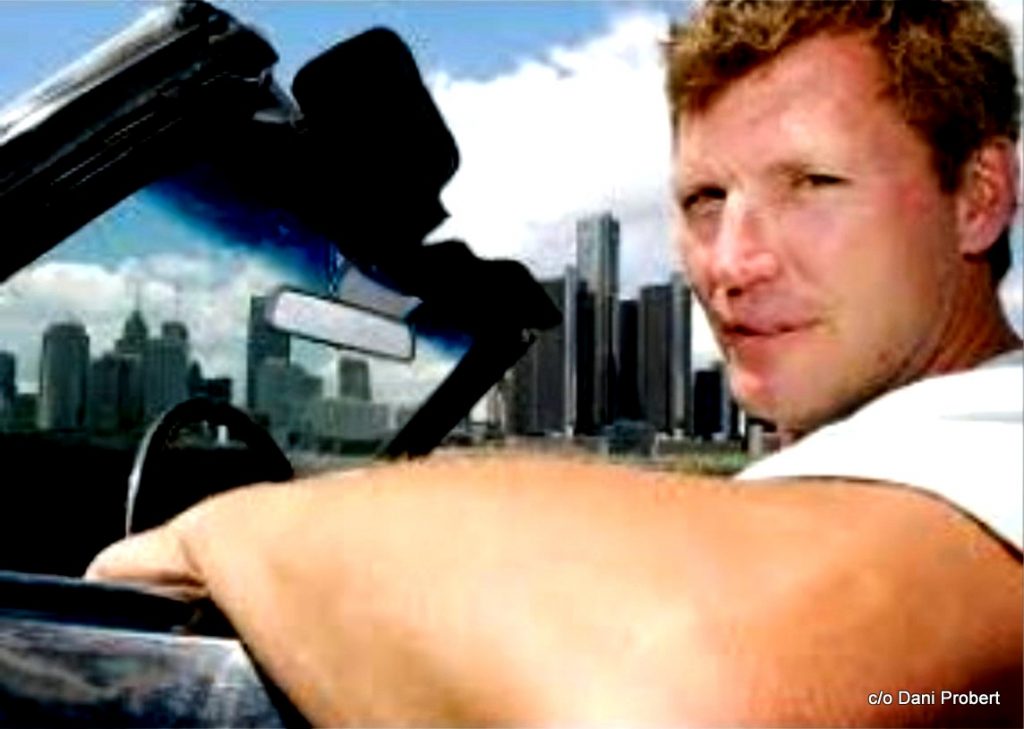 One thing is for sure—they'll have plenty of muscle there in Bob's memory.
By: Jerry Sutherland
Jerry Sutherland is a veteran automotive writer with a primary focus on the collector car hobby. His work has been published in many outlets and publications, including the National Post, Calgary Herald, Edmonton Journal, Ottawa Citizen, Montreal Gazette, Saskatoon StarPhoenix, Regina Leader-Post, Vancouver Sun and The Truth About Cars. He is also a regular contributor to Auto Roundup Publications.
Please re-post this if you like this article.