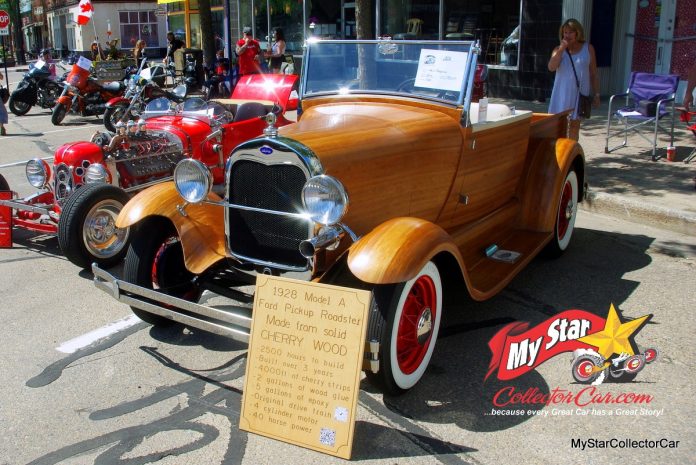 The COVID era will go down in history as a dark chapter in 21st century history–but it did have some positive moments.
Car guys had plenty of spare time during the plague, so they pumped out some incredible projects during their down time.
Neil Musgrave is a cabinetmaker by trade (Musgrave Millwork & Cabinetry) , so he had a different vision for a 1928 Model A. He wanted to use his extra time to create a vintage truck made out of cherry wood. Neil said he'd built a canoe, so he thought, "Let's try building a car". He was looking for a challenge—a truck made of wood was definitely a challenge.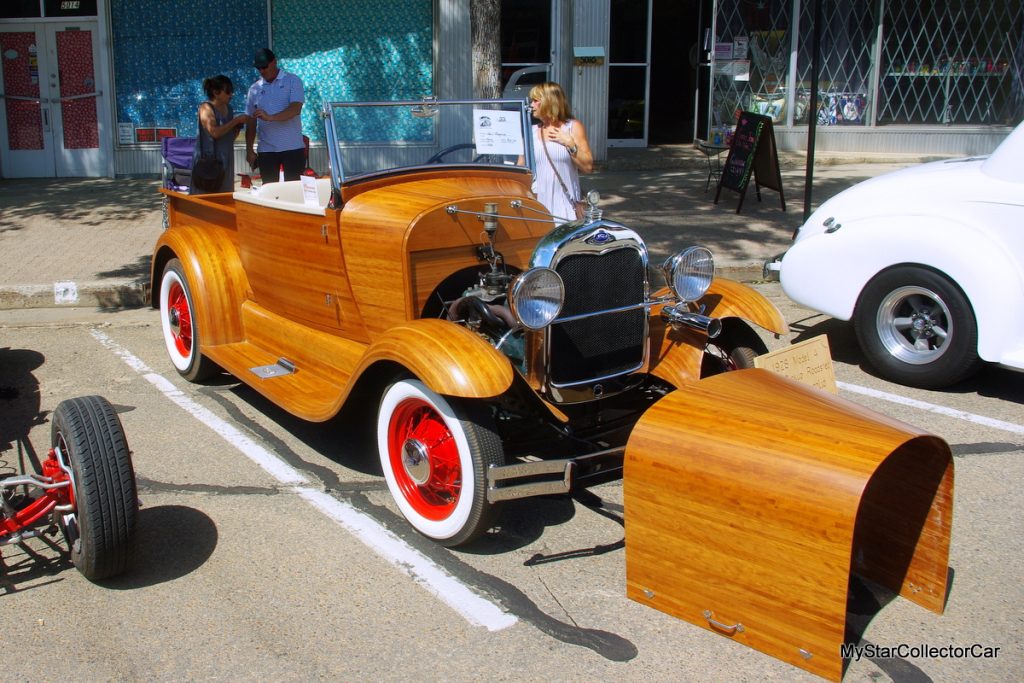 The project took three years and 2500 hours, so this wooden truck was no small feat. Neil had seen custom wooden vehicles and he saw one in particular that inspired him on the American Pickers TV show–but none of them had the exact lines of the original. Some had no fenders, and the American Picker vehicle had squared-off lines, so none of them represented what came off the factory floor.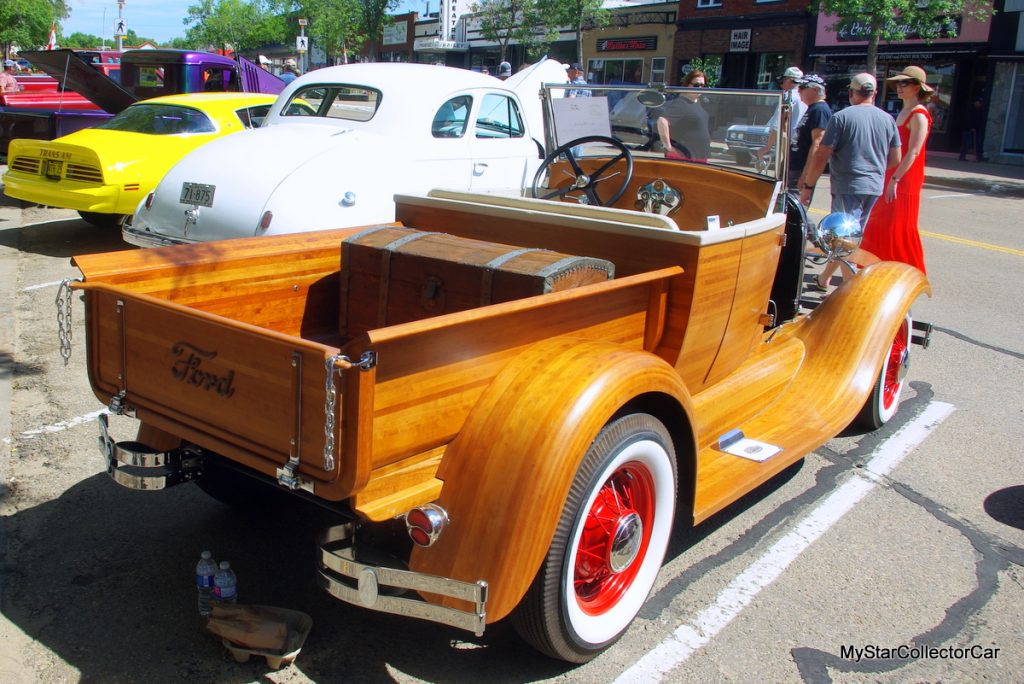 Neil used templates from the original Model A body to form dies of the fenders and body shell. The ¼-inch cherry wood is sandwiched between fiberglass to give the truck strength and flexibility. Neil explained how the wooden parts were steamed for 45 minutes before they were formed into a strip for a specific body part. A fender, for example, would take 200 hours to form the pieces into a complete Model A fender. The entire project required 4000 feet of cherry wood strips.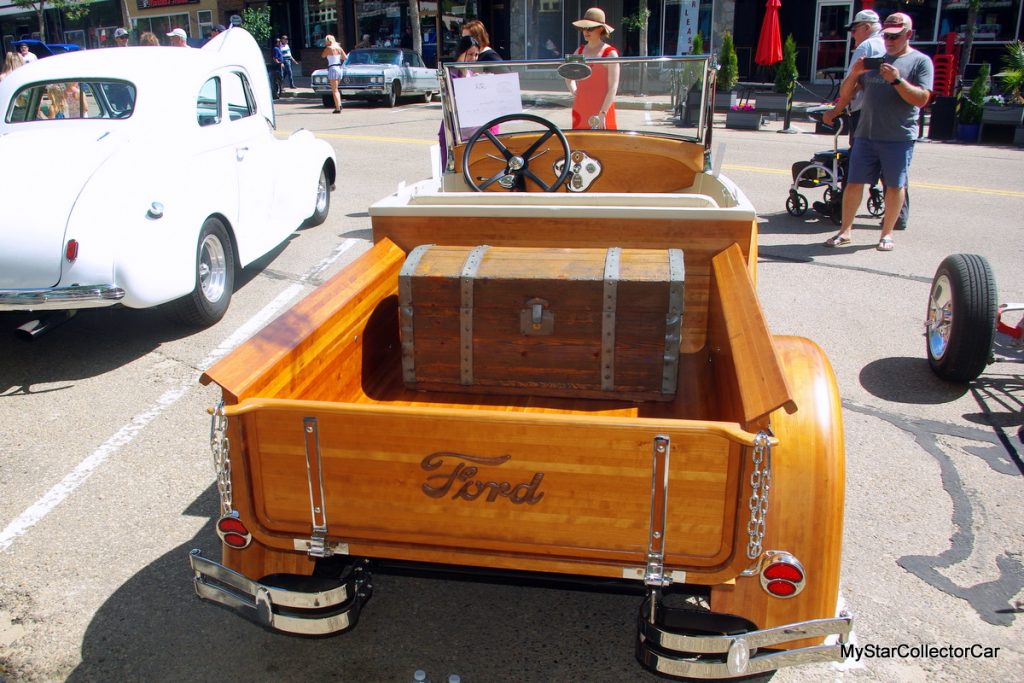 The truck is resting on its original frame and it's running its original power train but now it has a weight advantage, Neil explained how, "Wood is half the weight of metal", so that advantage perked up the truck's performance—but it still performs like you'd expect a stock Model A to perform.
Neil was overwhelmed by the attention this truck gets from the public. It's only been on the road for just over two months, and it's already won several awards, plus it's getting international attention from media and car clubs. For example, a car show in Australia is using it on a poster for their car show.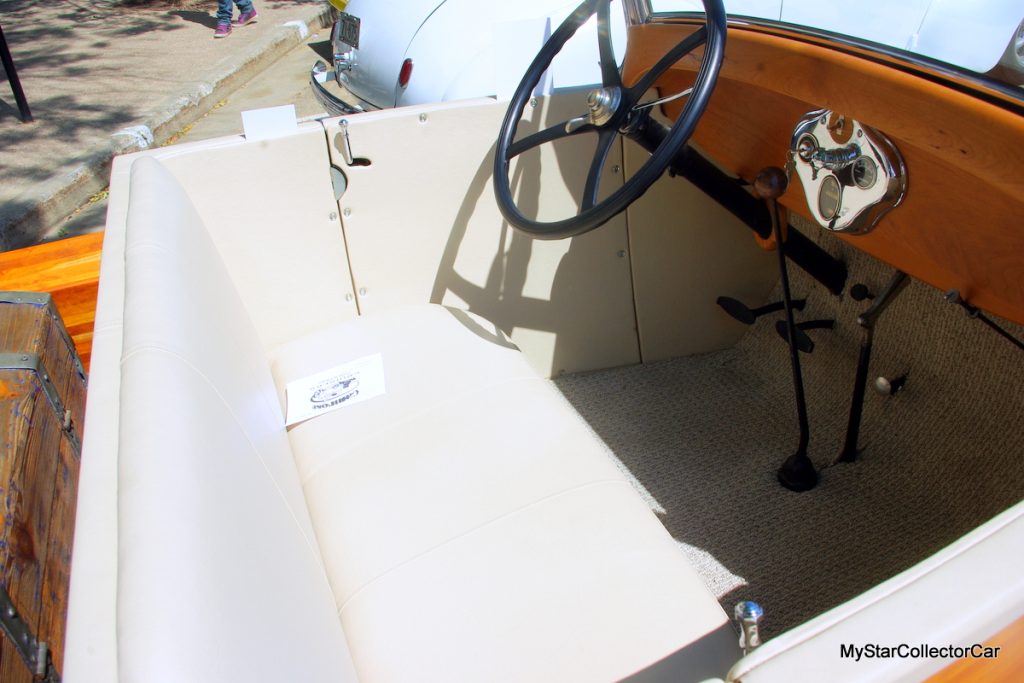 The most immediate reaction comes from people at car shows. Neil says numerous guys will look at the car and tell their wives or girlfriends, "It's a wrap—not real wood". Neil explained how most people will stop and ask him, "Seriously? It's wood?". Then he said they'll get a big smile on their face because this is a feel-good vehicle so it's like a VW Beetle—but a lot cooler.
Neil put a sign in front of the truck to explain it to spectators because he wanted to showcase his skills to the public. They look at the Model A and are blown away when they learn it was hand-built, so Neil still has to field a tidal wave of questions every time he shows it. The public loves the truck.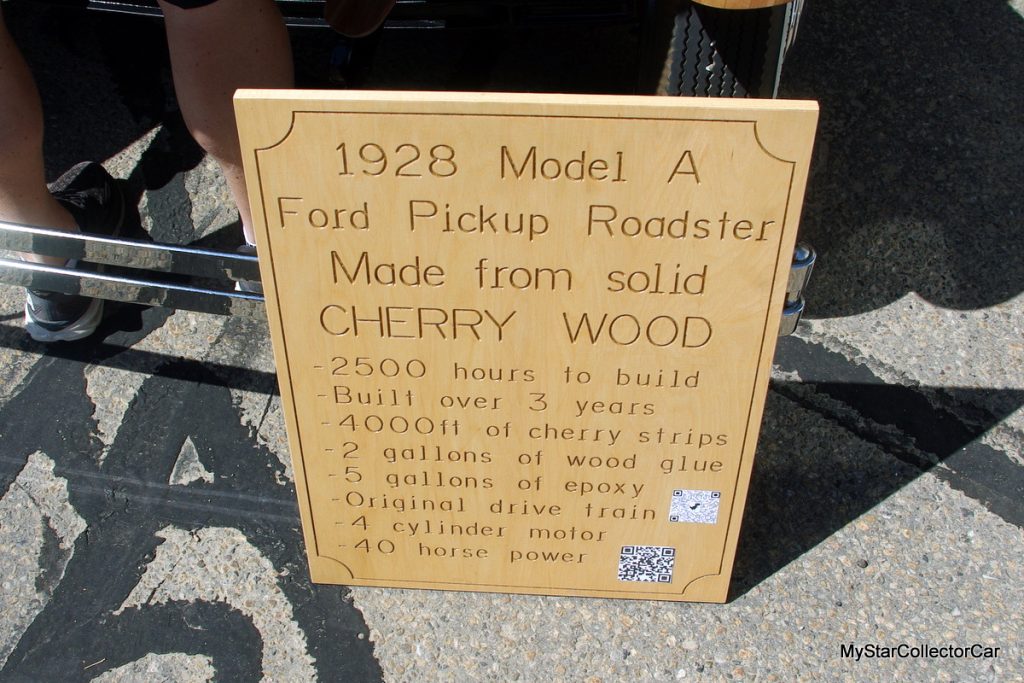 By: Jerry Sutherland
Jerry Sutherland is a veteran automotive writer with a primary focus on the collector car hobby. His work has been published in many outlets and publications, including the National Post, Calgary Herald, Edmonton Journal, Ottawa Citizen, Montreal Gazette, Saskatoon StarPhoenix, Regina Leader-Post, Vancouver Sun and The Truth About Cars. He is also a regular contributor to Auto Roundup Publications.