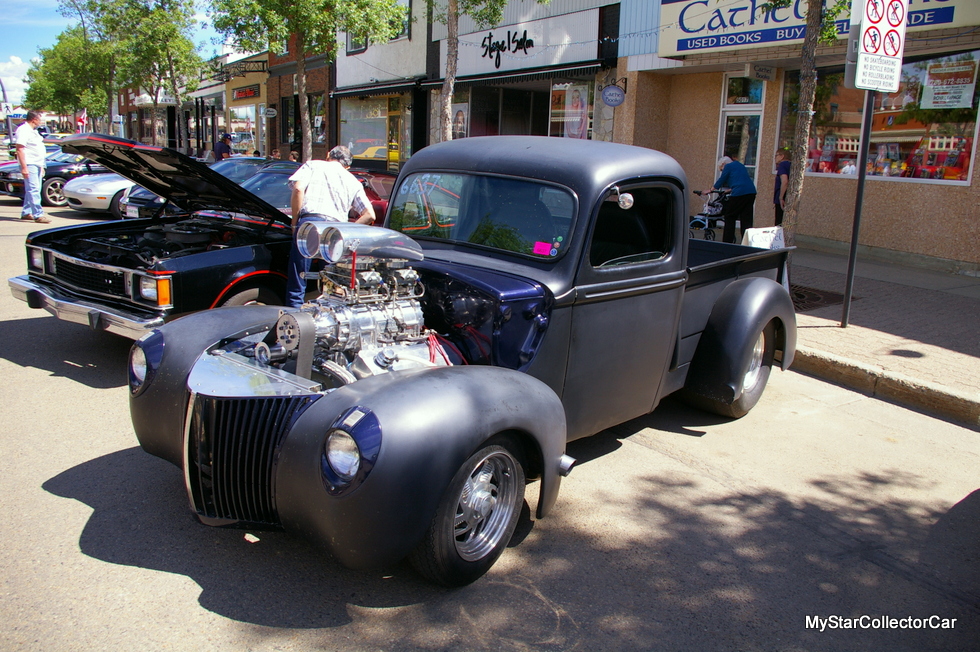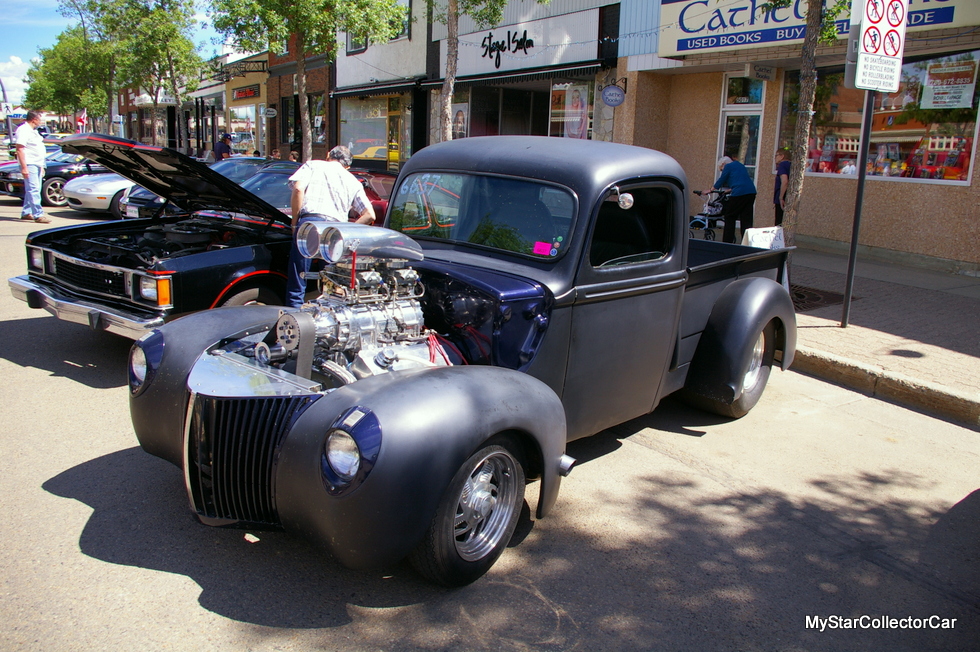 Ron Desaulniers is the proud owner of a crazy hot rod that abandoned its stock look and function many years ago.
Ron is a farmer who knows that pickup trucks are usually built for hard work-but his 1940 Ford truck has undergone a huge change and is now built for fun.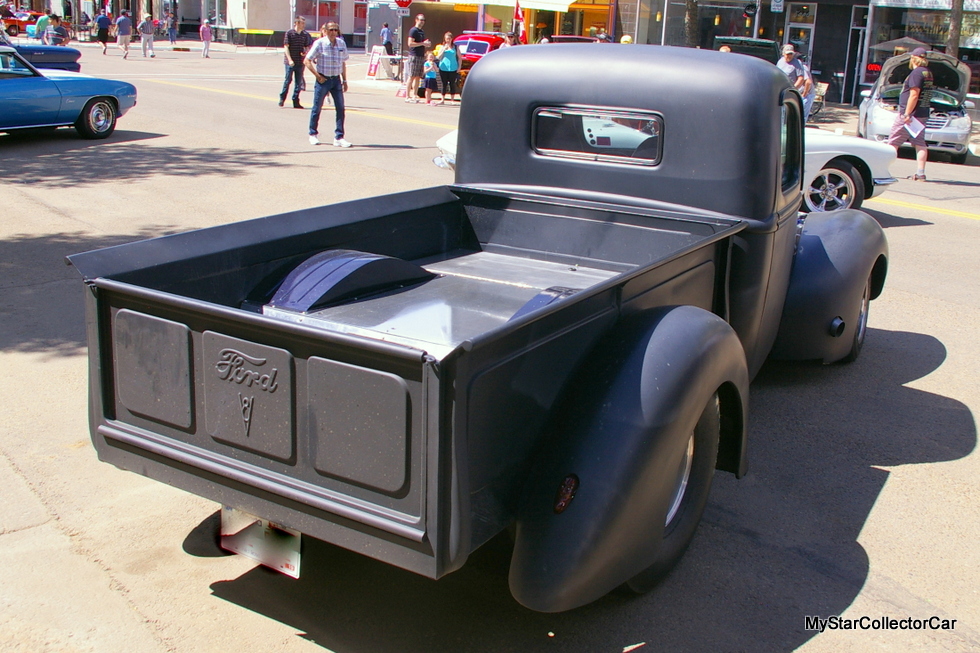 Ron has owned the truck for about 8 years and considers the Ford to be a great way for him to enjoy his rare days off from the farm. He mentioned that "July is the only month we get to play in farming" (because of the nature of the business) so he enjoys every one of his free days on his crowded work calendar.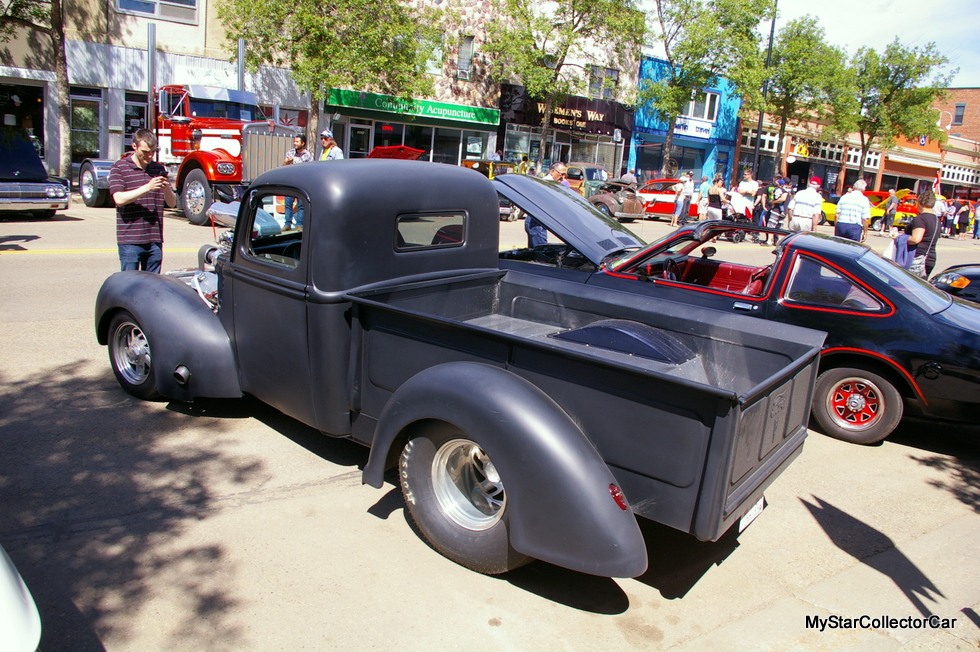 The Ford used to have a Chevy 396 to power it down the road but that "was not enough power", in Ron's opinion. He wanted something even wilder and settled for a monster 496 Chevy big block that is so large it cannot be housed under the hood of the Ford truck.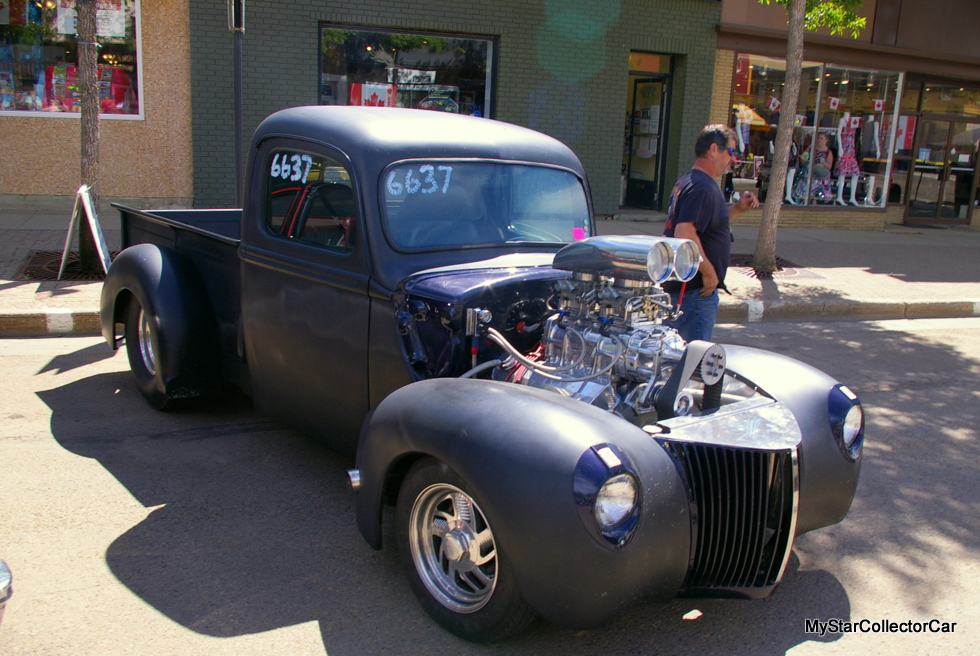 The jewelry on top of the engine includes a supercharger unit that indicates this Ford truck is a long way from the modest factory flathead V-8 that fit under its original hood.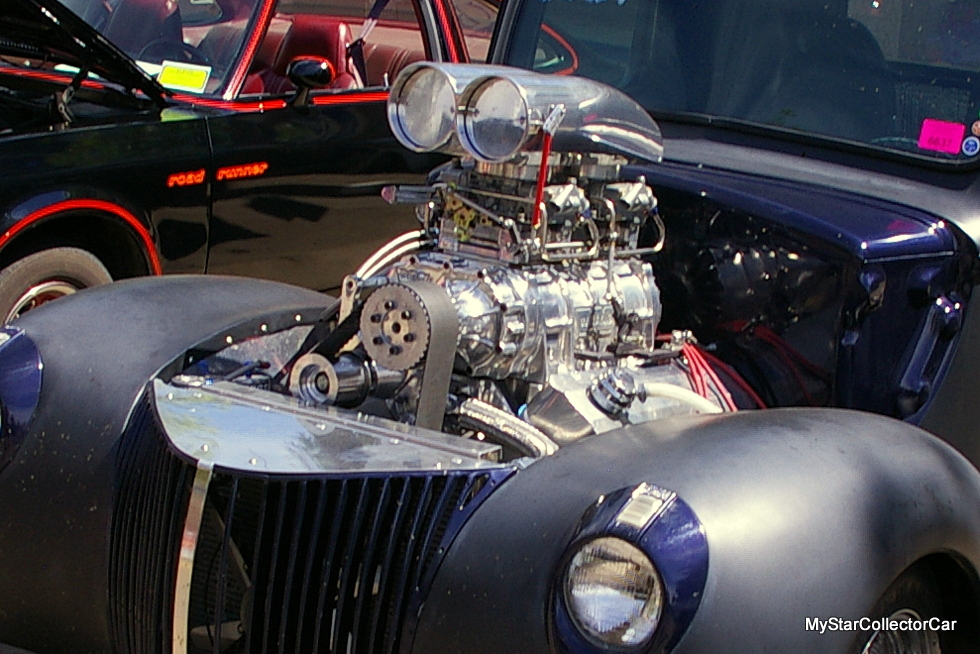 Ron described the big block as "detuned" and said it now boasts about 600 horsepower in his estimate. The big engine is bolted up to a Turbo 400 automatic transmission that is hooked up to a Ford 9-inch rear end. Throw in an aftermarket Mustang II front clip that is a big handling upgrade for the truck.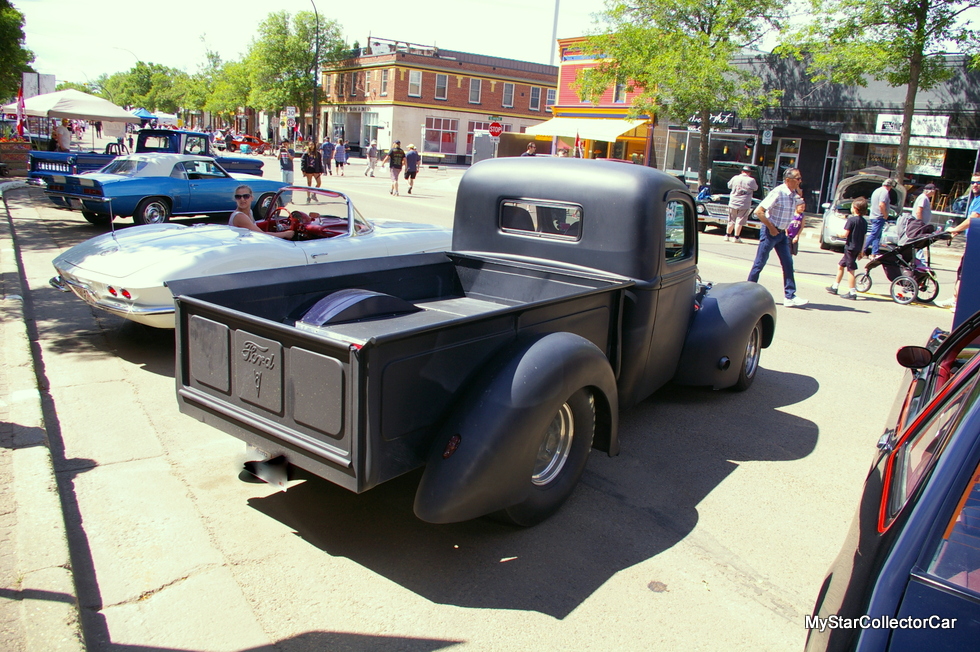 The beefed-up Ford also has gated exhausts that will keep things down to a dull roar if Ron wants to avoid waking up the dead with the un-gated exhaust dumps.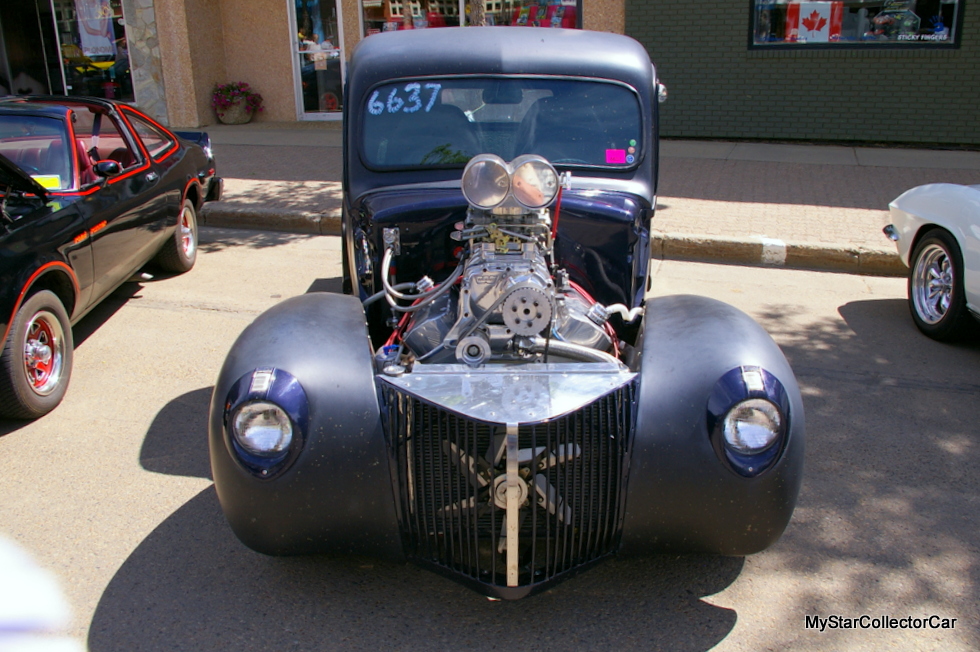 The Ford now does an 11:40/120 mph quarter mile, according to Ron but it is also a street legal machine that has its own custom license plate (that pays tribute to an AC/DC song) on the rear end.

The street part of the Ford's equation means it has some creature comforts that were not available in a 78-year-old truck. The list includes power seats and windows.
However, it takes very little time for Ron to empty his Ford's fuel cell and race gas is not cheap by any means. Ron has future plans for his truck and his game plan includes a possible switch to street fuel if he can still get the best out of his big Chevy engine.
Like most farmers, Ron is a hands-on guy who likes to do his own wrenching and welding when time allows, so he has tackled many of the upgrades to his monster Ford truck since its purchase.
He added an electric fan and water pump to avoid overheating issues on his engine when he is in slow traffic and is generally pleased with the results.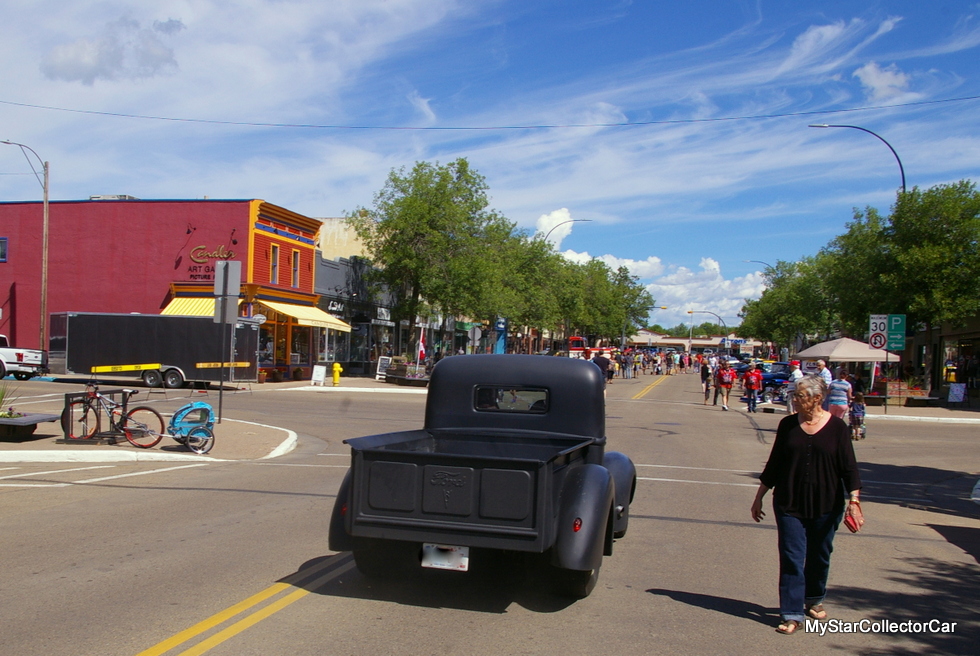 A practical farmer like Ron wanted to have some fun during his limited days away from his farm operation so his 1940 Ford resto mod answered the bell in a big way. Everyone should have this much fun during their spare time.   
BY: Jim Sutherland
Jim Sutherland is a veteran automotive writer whose work has been published by many major print and online publications. The list includes Calgary Herald, The Truth About Cars, Red Deer Advocate, RPM Magazine, Edmonton Journal, Montreal Gazette, Windsor Star, Vancouver Province, and Post Media Wheels Section.