As a postscript to this article Mike's memorial service was held on a day when snow was on the ground in the morning. That didn't stop his car guy buddies from bringing out their beloved rides for Mike's last goodbye.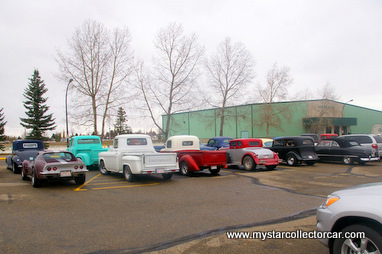 Mike's own car, a classic 33 Plymouth "old school" hemi-equipped rod sat at the front of the building where the service was held. There was a car guy video complete with car songs, pictures of Mike with his family, Bonneville, car shows and driving his 33 Plymouth.
It was a truly a car guy goodbye.
Jerry Sutherland @mystarcollectorcar.com