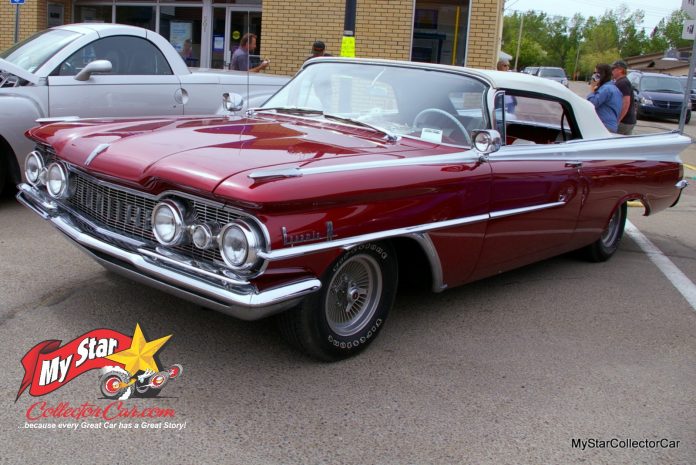 1959 marked a complete style change for the Oldsmobile lineup, mainly because it was built with one eye on the 1960s, so the '59 Oldsmobile's design was lower, wider and longer than 1958 models in terms of overall dimensions.
Glen Desjarlais is the proud owner of a 1959 Olds Dynamic 88 convertible that is one of only three still registered in Canada and required a massive 15-year restoration by Glen's son Kelly before the car was ready for the road.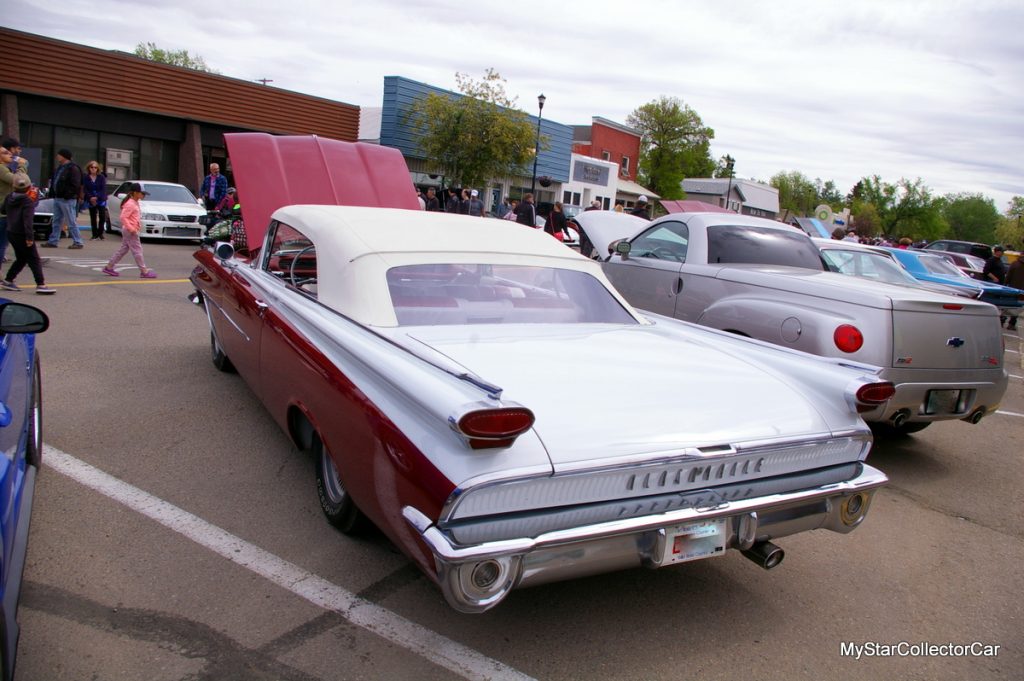 1959 Olds Dynamic 88 convertibles were not common in Canada, given the fact summers are short and winters are long in that northern country, a fact that shrank the Canadian customer base for these cars in a big way.
The passage of time eliminated most of the cars, so Glen was forced by circumstances to purchase a '59 Olds convertible that needed a ton of work because so few of these cars are left in Canada. Fortunately, Glen's son Kelly is a licensed body man with many years of experience and Glen was more than willing to help whenever he could be of assistance to Kelly.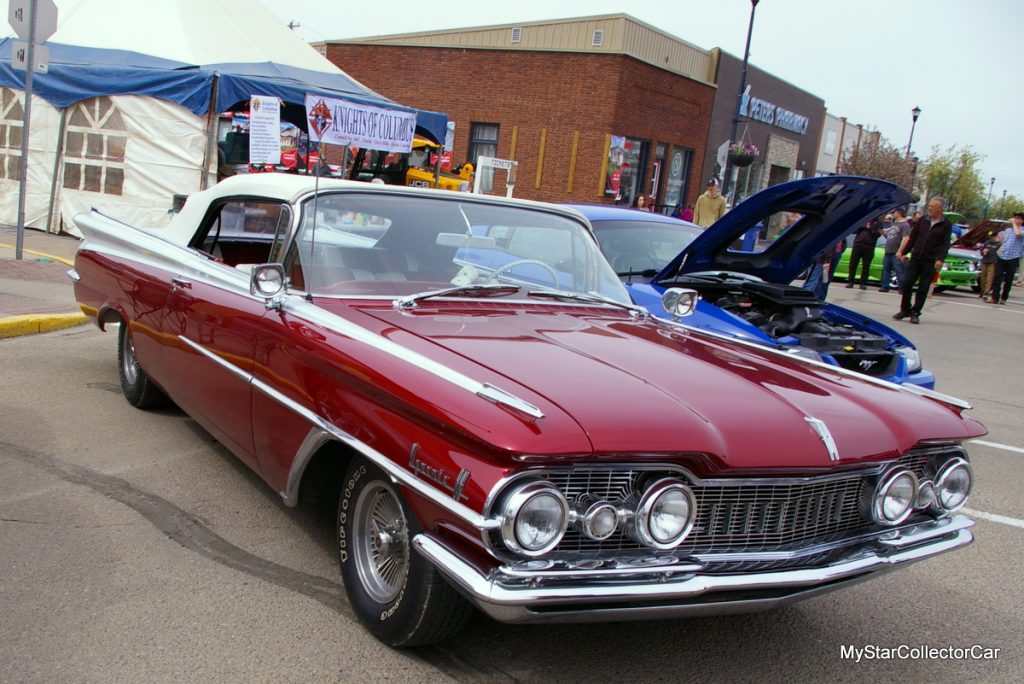 Kelly told MyStarCollectorCar the car was an "absolute rust bucket" sitting in a field with major body issues, along with collision damage that he described as "being hit in the front corner and rear corner".
The Olds was a frame-off (separated body from frame) restoration that Kelly called "all new from the knees down with every nut, bolt and screw touched by me in the process".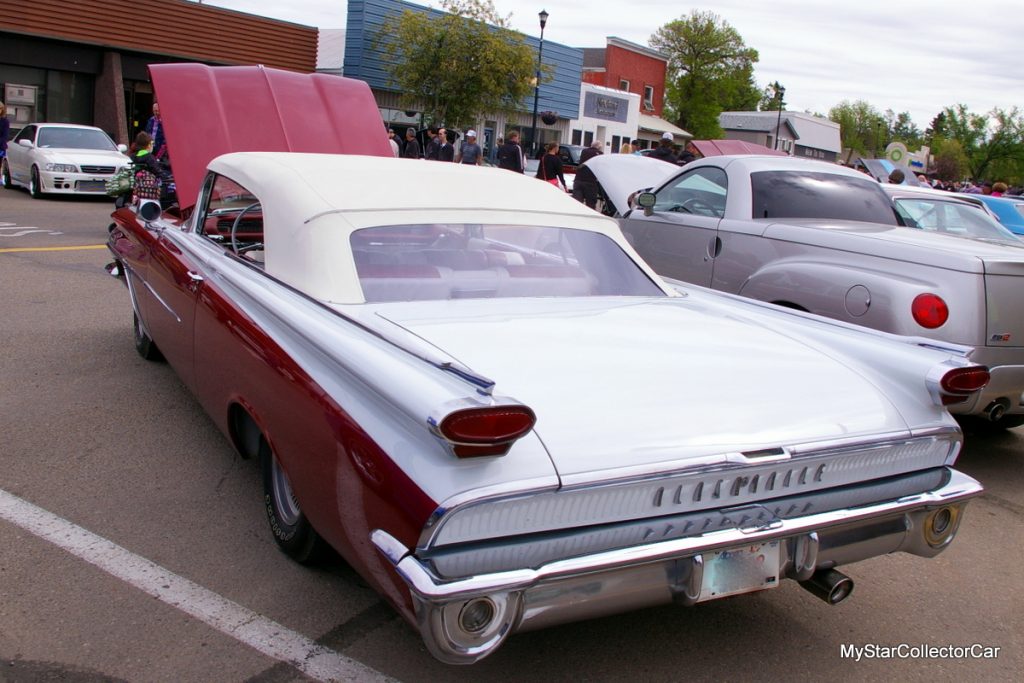 The rust issue was a huge obstacle because it had affected so much exterior area in the Olds, so metal replacement was a complicated matter. Kelly was able to use the trunk floor from a 1959 Olds sedan to repair the rust mess in the rear of the convertible, plus he fabricated metal components whenever the need arose during the restoration.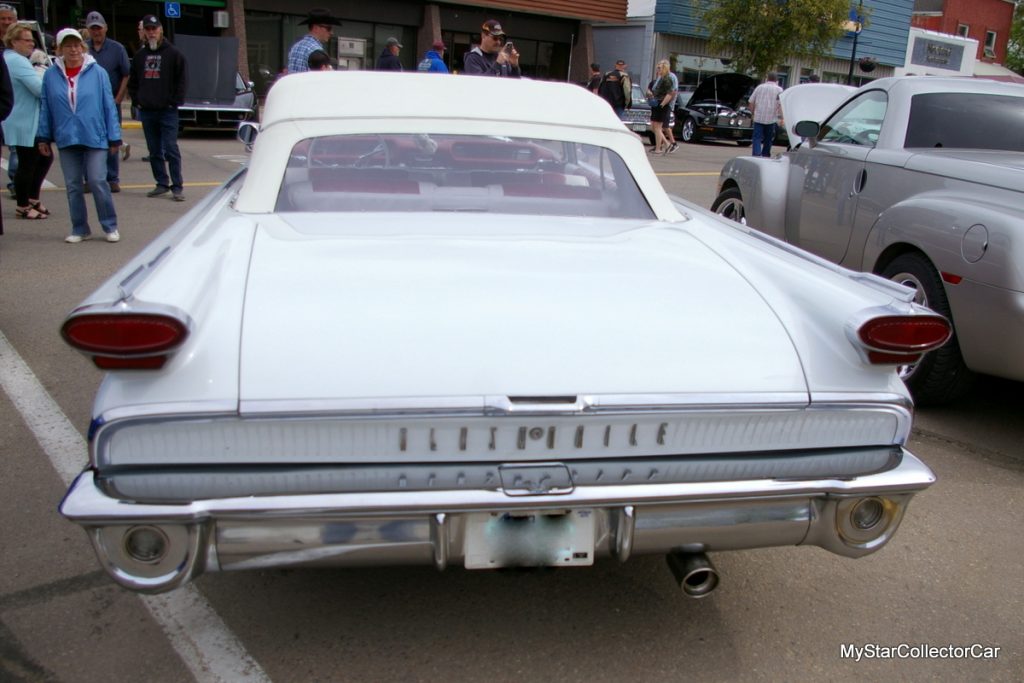 Kelly even repaired the convertible's steering wheel and stainless-steel trim but had the bumpers re-chromed because they needed major work. He dissected the seats before he blasted and painted the frames so they could be recovered with leather.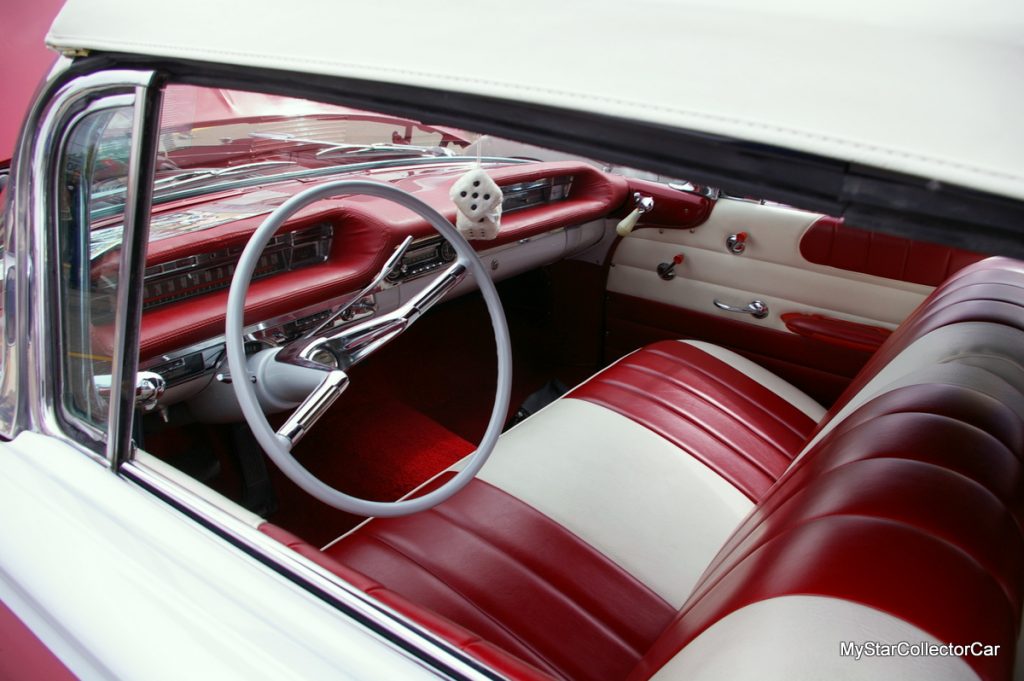 The big Olds convertible has also undergone an extensive mechanical restoration to ensure it was ready for the road and its original 371 cubic inch engine performs flawlessly, along with its 3-speed automatic transmission.
The net result is an amazing car that Glen always wanted, mainly because he had an older brother that owned a classic Oldsmobile when Glen was a kid. Glen's brother was a big influence on him regarding car choices, so any opportunity to own one became a personal goal for Glen.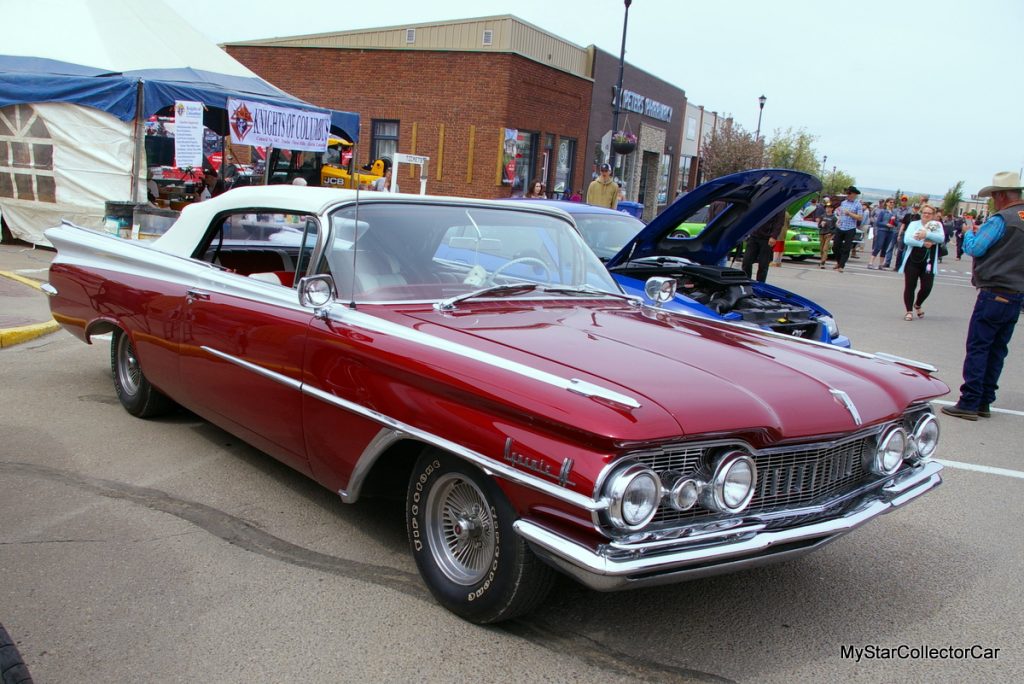 The net result was a two-tone paint scheme that was one of the few custom touches added into the mix. The car's lines really pop with the new paint and enhance its flashy retro appearance.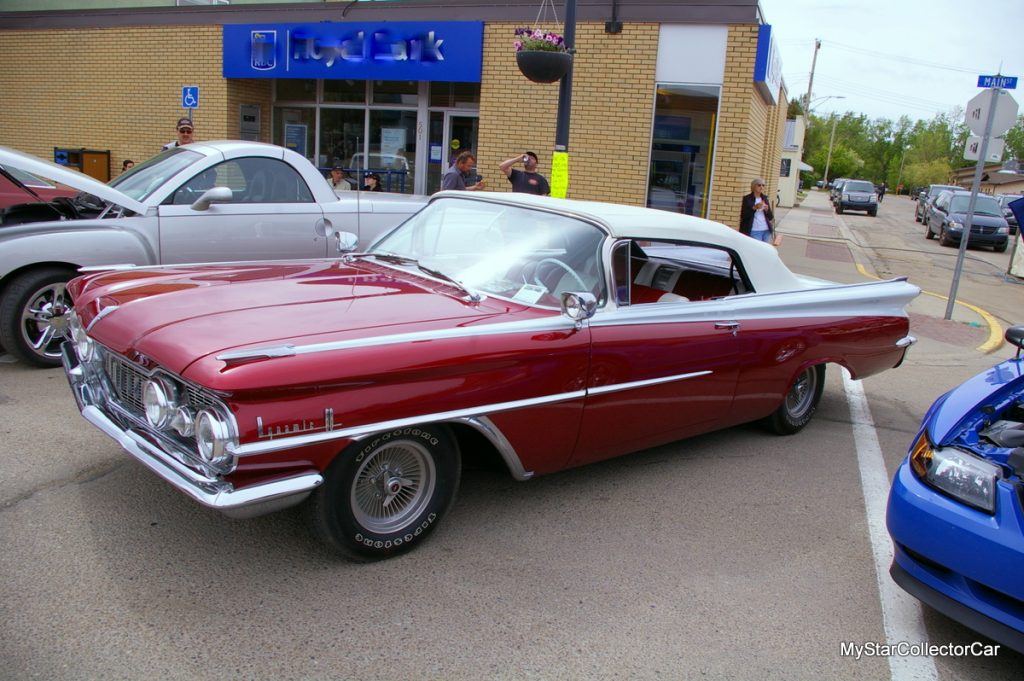 BY: Jim Sutherland
Jim Sutherland is a veteran automotive writer whose work has been published by many major print and online publications. The list includes Calgary Herald, The Truth About Cars, Red Deer Advocate, RPM Magazine, Edmonton Journal, Montreal Gazette, Windsor Star, Vancouver Province, and Post Media Wheels Section.