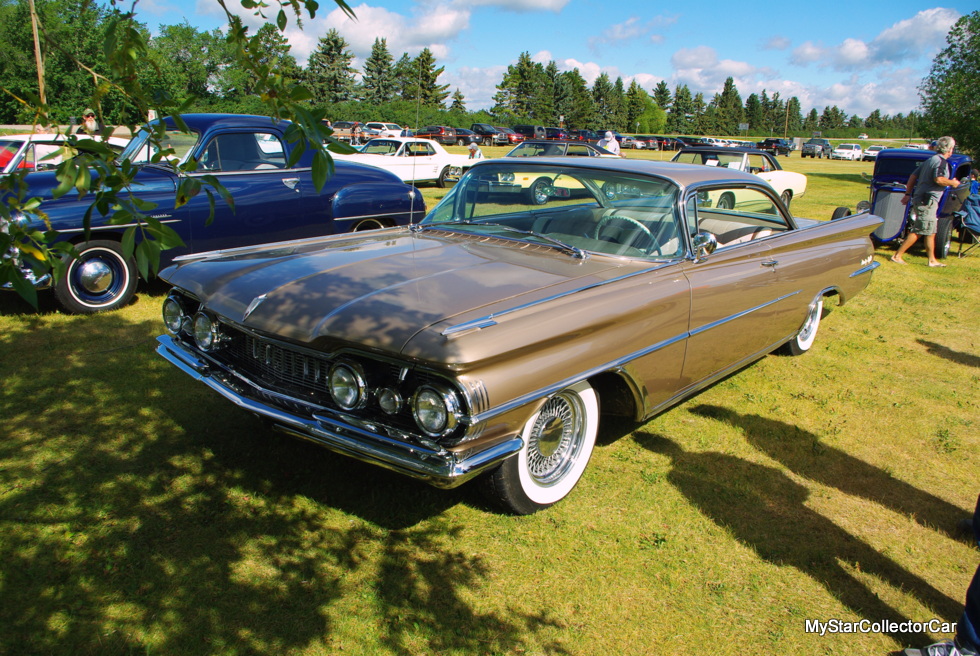 The saddest words you ever hear in the car hobby are "I wish I'd never sold it".
There are many reasons why the car got away but in most cases life circumstances changed so a beloved car becomes another chapter in a personal history.
Years go by but the memory of a lost dream never fades so a search begins for "that car".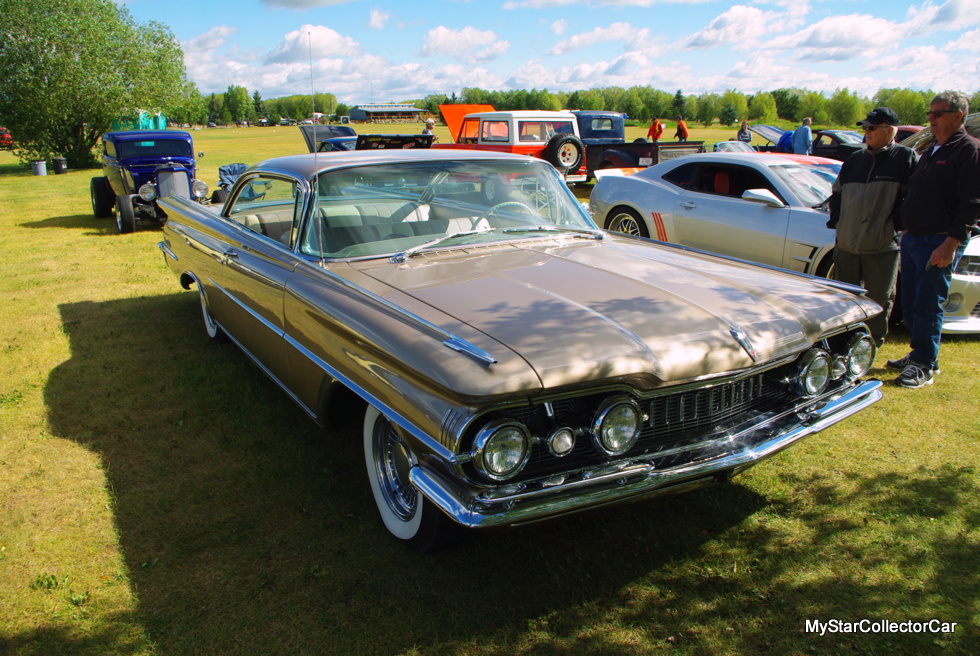 That car, in Ken Shaber's case was a 1959 Oldsmobile Dynamic 88 two-door hardtop and he found a great stand-in for his lost dream in the form of this '59 Olds 98 two-door hardtop. He also owns a classic Cadillac but he said "it wasn't quite the same".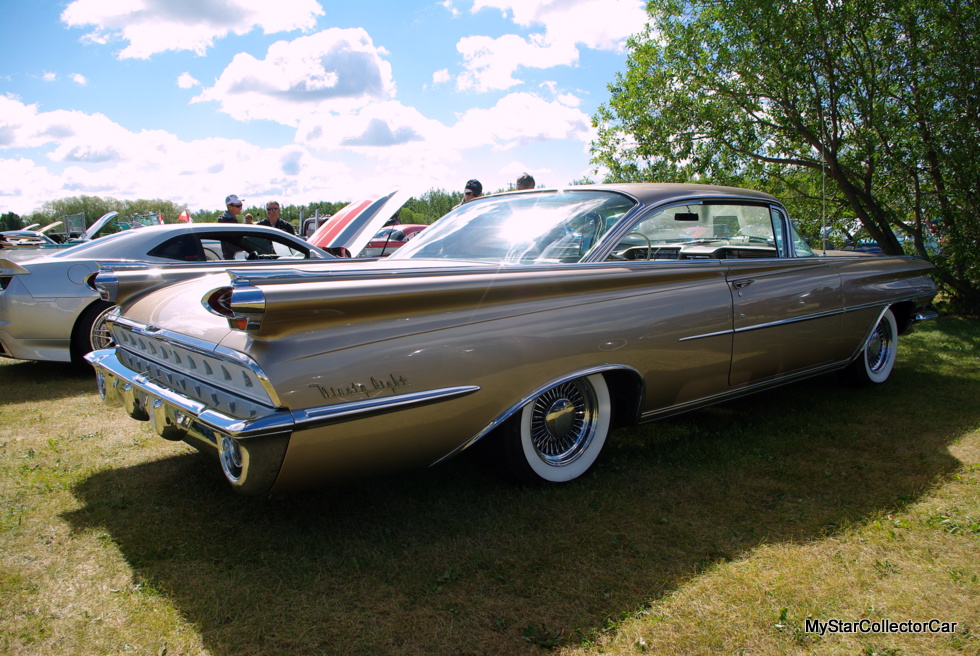 This was not an easy search and it was prompted by Ken's kids who had heard about his first '59 Olds for years so they encouraged him with "You want a '59 then go out and find one". That was a simplified version of events because a search for a relatively rare car is not an easy process so it literally took years.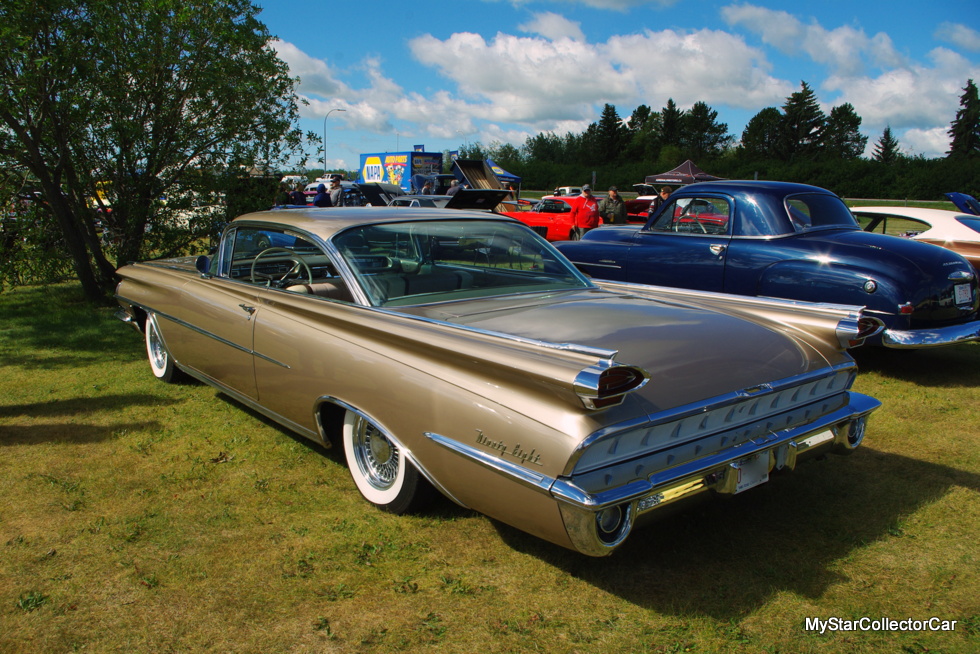 Ken said he "looked at a lot of junk" before he found this mint, one owner 1959 Olds 98 and he knew this was the car. It was the same color as his long lost Dynamic 88 so he knew this beauty would recapture his youth in a big way—the only reason the guy was selling it was because he couldn't drive any more.

Ken contacted the owner and he was given this ultimatum: "If you're serious you better get down here because I've got a dozen calls on the car". Ken didn't waste a minute even though the Olds was in Nashville so he jumped on a plane with his 16-year-old grandson, bought the car and brought it home.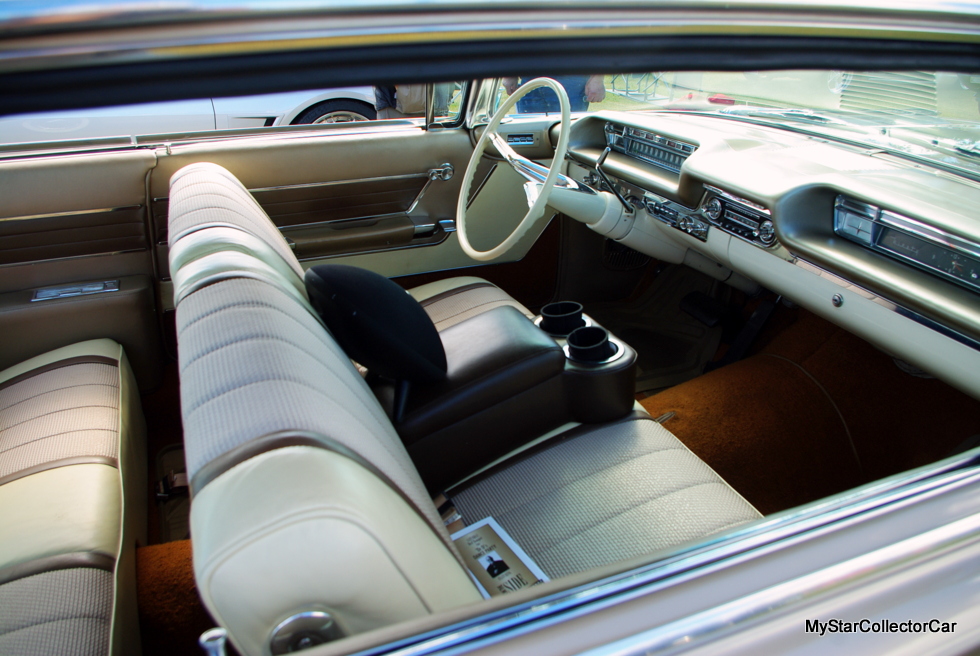 That was a legendary road trip for Ken and his grandson because he said the teenager "drove about a third of the trip and you couldn't wipe the grin off his face". The big Olds ran like a champion and the biggest factor was the extra time he had to spend with curious people when he stopped for gas. He stopped at a restaurant and "found 8 or 10 guys around it" when he came out to the parking lot. Ken estimated the car got about 22-23 miles per gallon but he reported it dropped down to "about 18 at 80 miles per hour".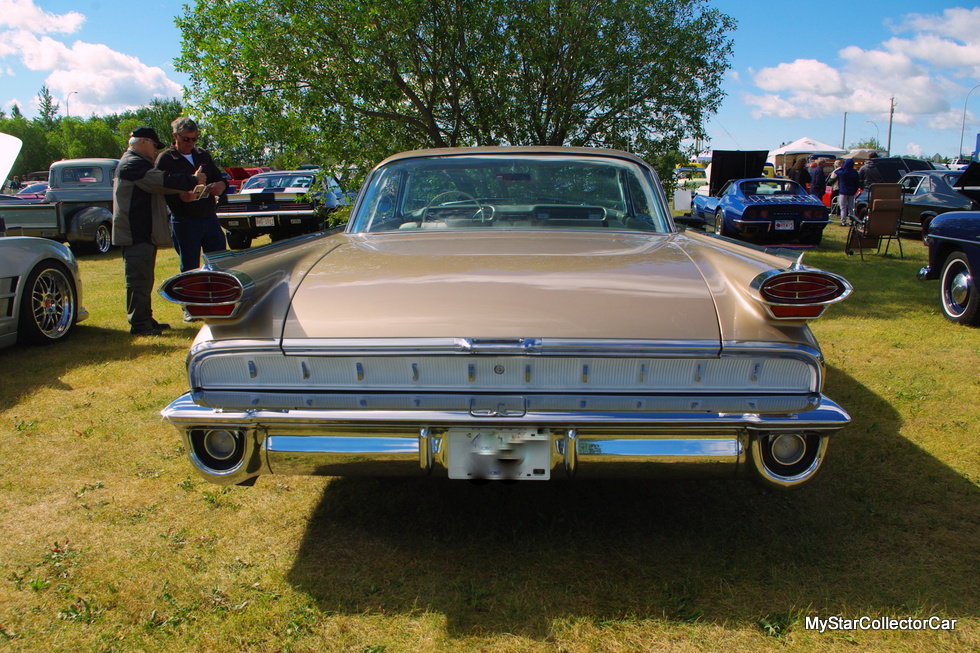 The Olds 98 was built for the freeway so Ken noted that he "passed a lot of cars" on the trip home but the big 394 cubic inch was up to the task. Ken went a lot faster than that in his first '59 Olds and had a few brushes with the law as a result but this trip was a lot tamer.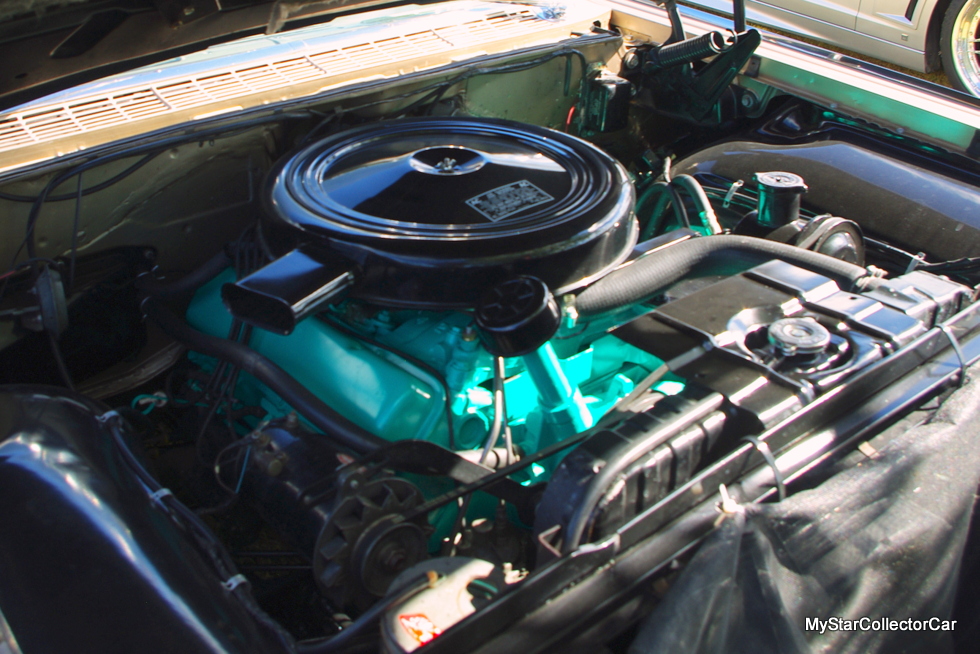 The car was better than advertised because this is an incredibly well-maintained 1959 Olds 98 and it was stored in a heated garage. Ken still has the original tires and wheel covers (still in the box) and the interior looks like it came from a time machine. The spare still has the nibs on it.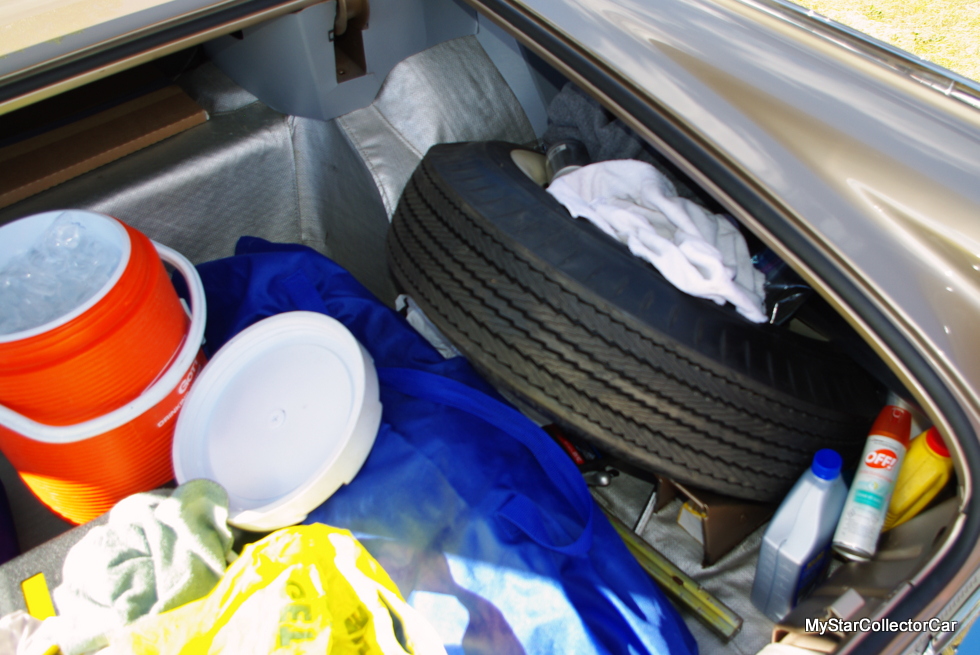 This is a fully loaded car so it has literally every power option available from windows to seats, steering and brakes. Ken did the engine "from top to bottom" so it's been examined in detail—he had a "little lifter tick" but it's a tweak away from perfection.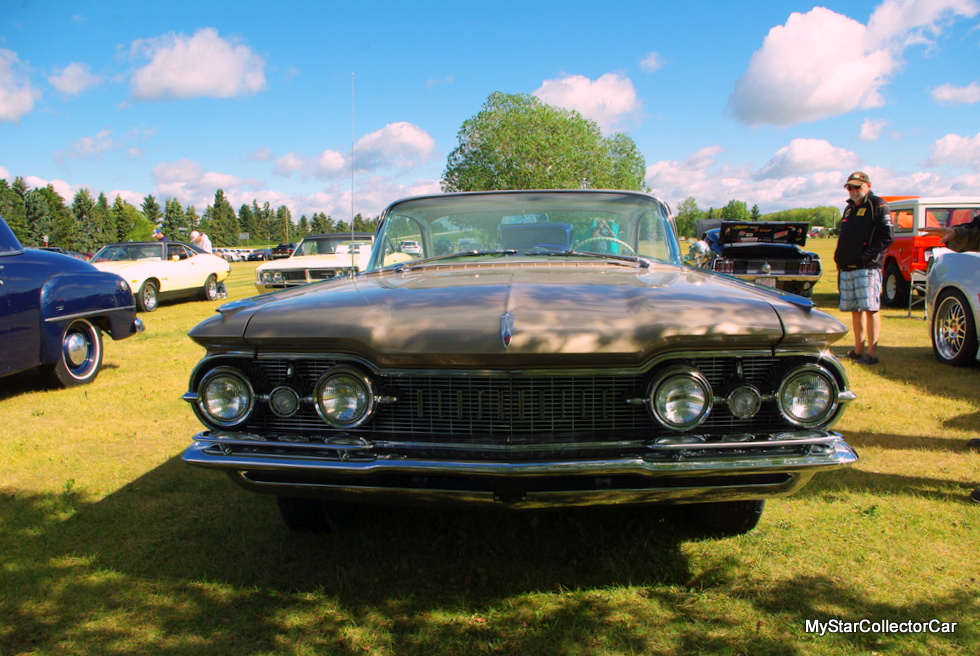 Ken is really happy he took some advice from his kids and found his '59 Olds—he said they like it "three times better" than his Cadillac.
By: Jerry Sutherland
Jerry Sutherland is a veteran automotive writer with a primary focus on the collector car hobby. His work has been published in many outlets and publications, including the National Post, Calgary Herald, Edmonton Journal, Ottawa Citizen, Montreal Gazette, Saskatoon StarPhoenix, Regina Leader-Post,  Vancouver Sun and The Truth About Cars. He is also a regular contributor to Auto Roundup Publications.
Please re-post this if you like this article.