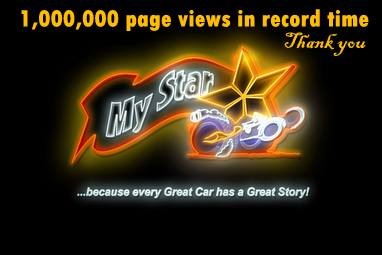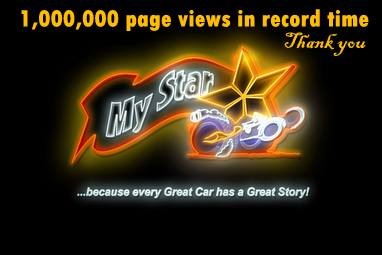 CROSSING A MILLION PAGE VIEWS IN RECORD TIME—THANKS FOR THE HELP
They tell you not to run your life like a big popularity contest.
For the most part, that's really good advice—unless you're a Miss America candidate.
The publishing world is similar to a Miss America pageant because without popularity, you simply don't exist.
No popularity in the publishing world is a lot like owning a tire store with no tires for sale.
This MyStarCollectorCar adventure began on April 2, 2009 and it took until August 20, 2012 to hit 1,000,000 page views.
The next 1,000,000 came on December 26, 2013 so that was 16 months.
3,000,000 page views came on October 13, 2014 so the time was cut down to less than ten months.
We hit 4,000,000 on March 22, 2015 so that took just 5 months and 9 days.
The point of this celebration is not to pump up our tires in an ego-driven frenzy.
That's not even close.
Instead, this is a big thank you to our readers for all your past, present and future MSCC support because like the old show biz saying goes, "Without no audience, there just ain't no show".
Thanks very much from the MSCC guys.
Jerry Sutherland
Jim Sutherland