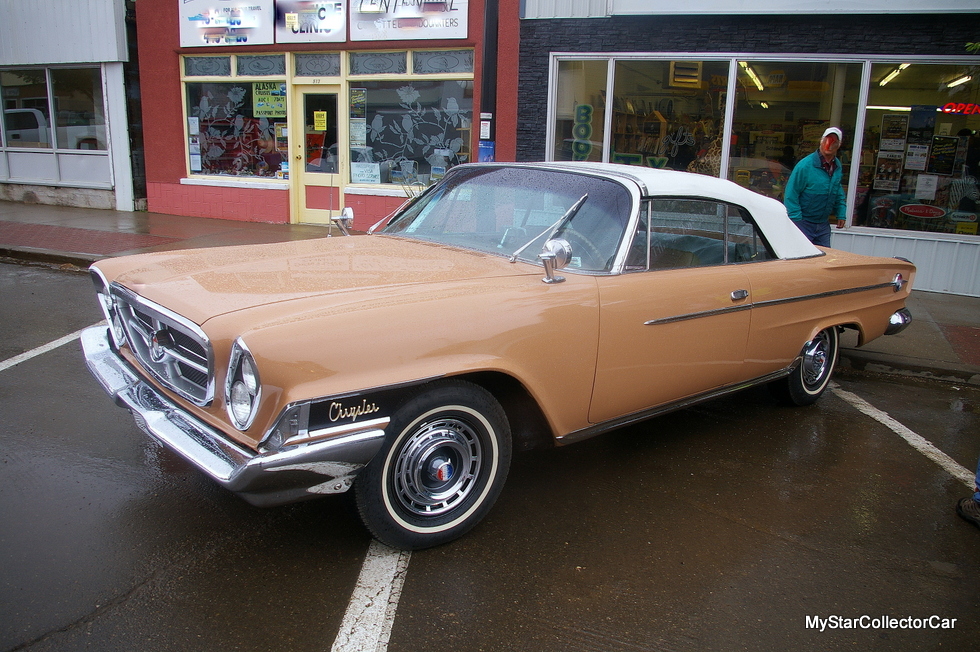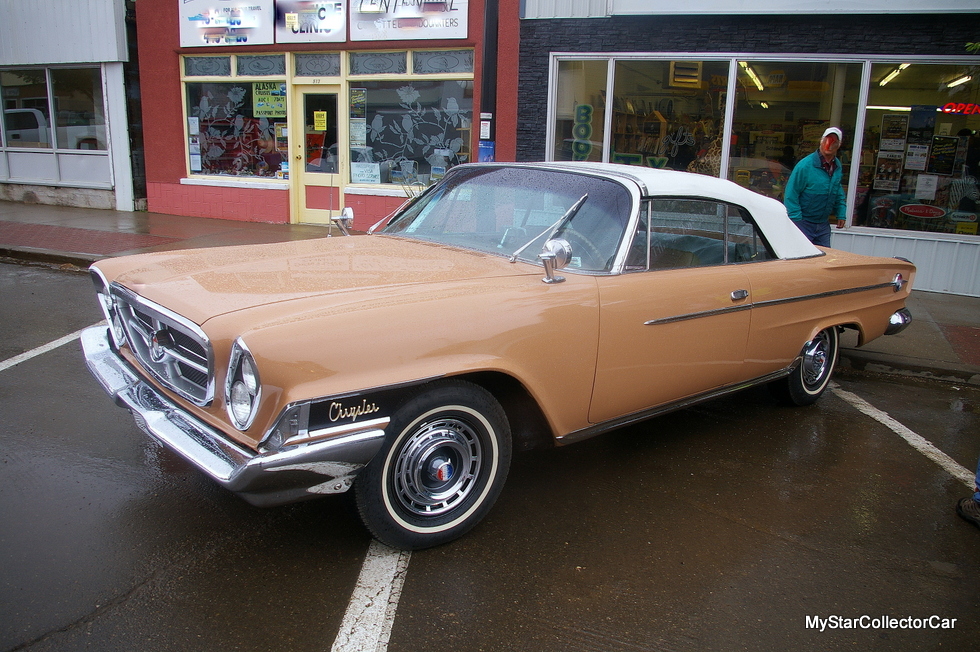 When you see a 1962 Chrysler 300H drop top moving down a street, you do the right thing.
Chase it down-even if you are on foot and well past a time in life when wind sprints were the tough part of a high school physical education class.
Owner Gary Mahoney said the convertible version of the 1962 Chrysler 300H is a very limited production model-in fact he told us only 123 of them left the factory and only 10 are still known to exist in 2015.
We spotted this rare beauty two years in a row at the same car show. The first year was a washout for the show, but the sight of a '62 300H parked in the rain on a virtually empty main street in a small town was irresistible for us. So we hung around and asked every person still on the street who owned the extremely rare Mopar 'vert. Some knew him by name, but nobody steered us toward Gary Mahoney. We got a lot wetter and more frustrated, with no luck on the owner front.
We gave up on the 300 and hoped we would cross paths with its owner in the future. That future was two years later when we spotted the elusive owner and his car as he made his way to a parking spot at the same show. A mercifully brief foot chase after the big convertible ensued and we finally got to meet the 300H's owner. Gary is a dyed-in-the-wool Mopar guy and the 300H is one of his favorites from his collection. He also likes to drive his cars and the 300 provides plenty of punch along the way.
The 300H's original 413 engine developed a cracked block, leaked antifreeze into the oil, and was replaced by a monster 440 bored out to 521 cubic inches. Gary had some aluminum heads kicking around and decided to use them on the 440. He also used the original cross ram carbs from the 413 on the car. The result was a wild blend of brute force horsepower and stylish early 60s looks. We mentioned that Gary likes to drive his cars and he told us how he had ambushed some new Camaro SS models with his 300H. The original 413 was a force in its own right, but the 521 is a big step up on the factory Mopar engine.
Gary's words summed it up, "I hung a licking on the new Camaros." We are certain the sight of a giant early 60s convertible blowing by them on a road was a big surprise to the Camaro drivers. Gary is old school and lives by his belief that "cubic inches is cubic inches" when it comes to performance.
The idea of time behind the wheel is the driving force behind Gary's philosophy and he had already driven 150 miles before he even arrived at the show that day. He keeps a comfortable 65-70 mph pace on the road when he is not teaching lessons in humility to late model Camaro owners. We will give Gary the final words on his 300H with the monster under its hood; "All that horsepower has gotta put a smile on your face."
He did have a pretty big grin on his face that day.
Jim Sutherland
CLICK HERE to Like us on Facebook
CLICK HERE to Follow us on Twitter
CLICK HERE to Follow us on Pinterest
Please re-post this if you like this article.