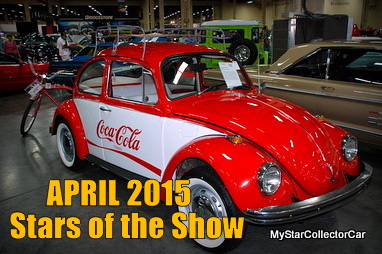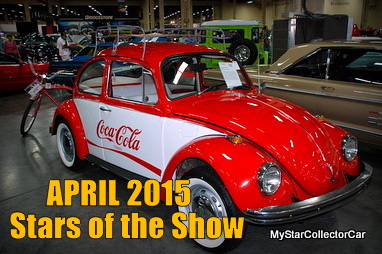 There's been a trend at auctions lately and it's based heavily on nostalgia.
Many car guys remember old commercial and public service vehicles like tow trucks, service vehicles, military vehicles and taxis as a part of their memory banks from years gone by.
These old working stiffs were in and out of daily traffic decades ago because they were working every day of the year in some role that definitely wasn't a Sunday drive.
They were a part of everyday life and like any other tool that wears out, commercial vehicles like '57 Chevy taxis were retired after many brutal miles in hard service.
Retired is a relative term-in fact crushed and baled actually is more accurate.
Despite that bleak future, you'll see former commercial vehicles or recreations of commercial vehicles at nearly every major auction and show because nostalgia sells.
That's a good trend because these rides are off the chart cool so take a look at what was out there at a couple of major auctions.
For past MSCC Stars of the Show Click Here
CLICK HERE to Like us on Facebook
CLICK HERE to Follow us on Twitter
CLICK HERE to Follow us on Pinterest
Please re-post this if you like this article.