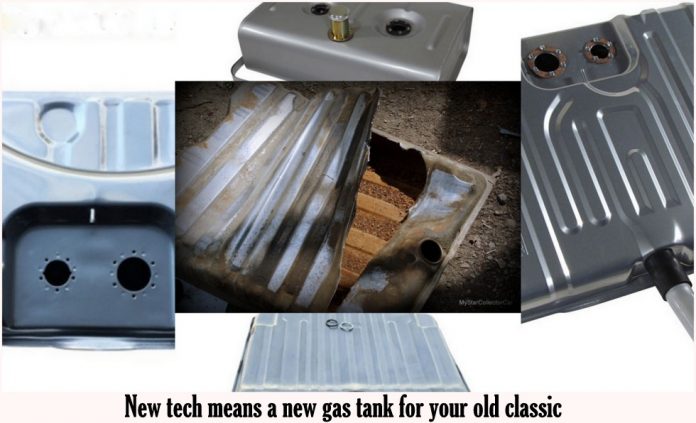 The biggest trend in the car hobby is found in fuel delivery systems.
New gas is the enemy of old tech because carburetors hate alcohol so upgrades to fuel injection systems are very common in today's car hobby.
It's not as simple as a mere bolt-on operation because most fuel injection retrofits are part of a bigger system that extends back to the gas tank so Justin Somerville from Tanks Inc was asked five questions about how and why a new tank is important.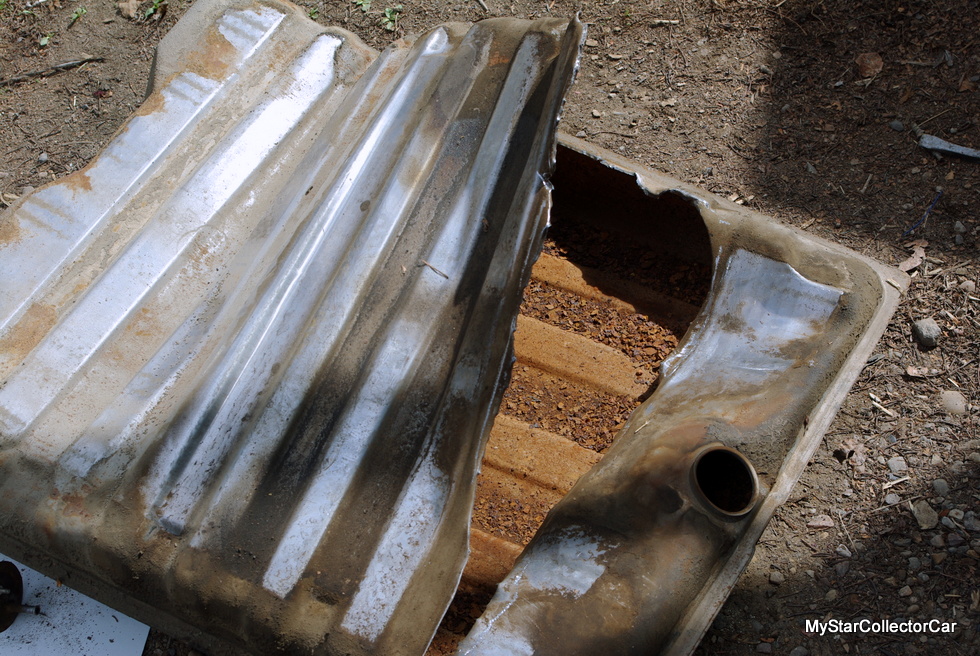 • How long have you been building custom tanks?
"The owner of Tanks, Inc. made his first street rod gas tank in 1965 for his 1927 T-Bucket. He spent the next 28 years in the field of air pollution control, mainly involved with large pressurized vessels that were used to scrub hazardous pollutants from factory emissions. Many of these vessels were larger than railroad tanker cars and they were made from a variety of materials that ranged from common coated mild steel, to exotic materials such as Hastelloy and Monel. Most of them were made from Stainless Steel. Naturally, they had to be leak proof and manufactured to exacting specifications for correct fit and longevity.
In 1978, he and his street-rodding buddies started building four different models of the 1933-34 Ford and everybody needed a gas tank. Guess who had the background to get the job done? This led to manufacturing a variety of tanks for local rodders and "TANKS" was launched in 1980 to meet the need. The company incorporated as "TANKS, Inc." in 1990 and has been going strong ever since."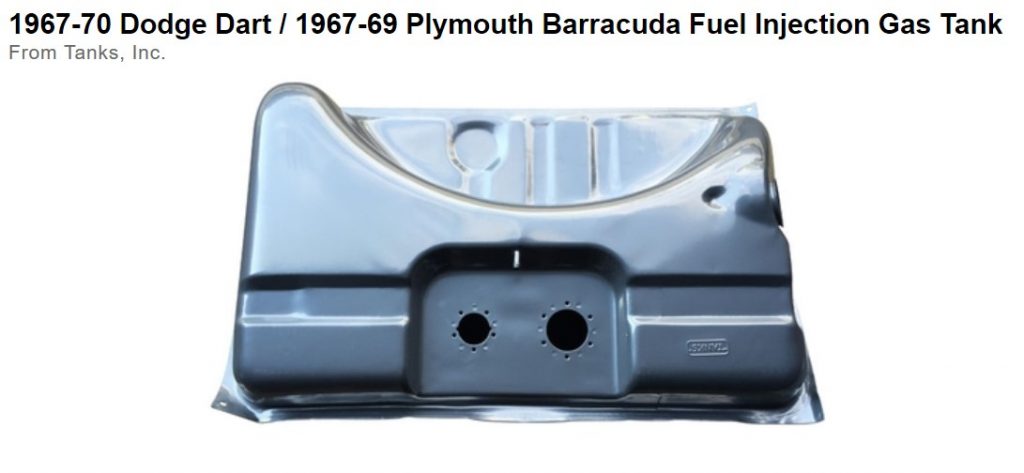 • You have a number of replacement fuel tanks designed for various vehicles. What do you currently supply in terms of replacement tanks?
"Tanks Inc. has a pretty big variety of tanks for different vehicles. Starting with street rod tanks starting as early as the 1928 Ford Model A through the 50's era classics. We have muscle car and classic truck tanks through the late 1980's. We also have a good variety of universal tanks."
• You also have tanks built specifically for fuel injection systems. Can you explain the differences between a stock tank and a fuel injection tank?
"Many OEM tanks have little to no baffling inside to properly fuel electronic fuel injection. OEM tanks also have no provision for an in-tank electric pump. What we do with fuel injection tanks is add more internal baffling to the tank. Along with baffling we add a fuel tray. This is essentially a full surround for an internal pump that prevents fuel starvation that can be caused by hard accelerations, cornering and braking. In addition to baffling and fuel trays we typically modify the top of the tank to accept an in-tank electric pump and a separate fuel sending unit opening. This allows us custom match a pump and sending unit for the vehicle regardless of what engine and gauges are being used. The pump area is also recessed in cases where fuel line clearance is required".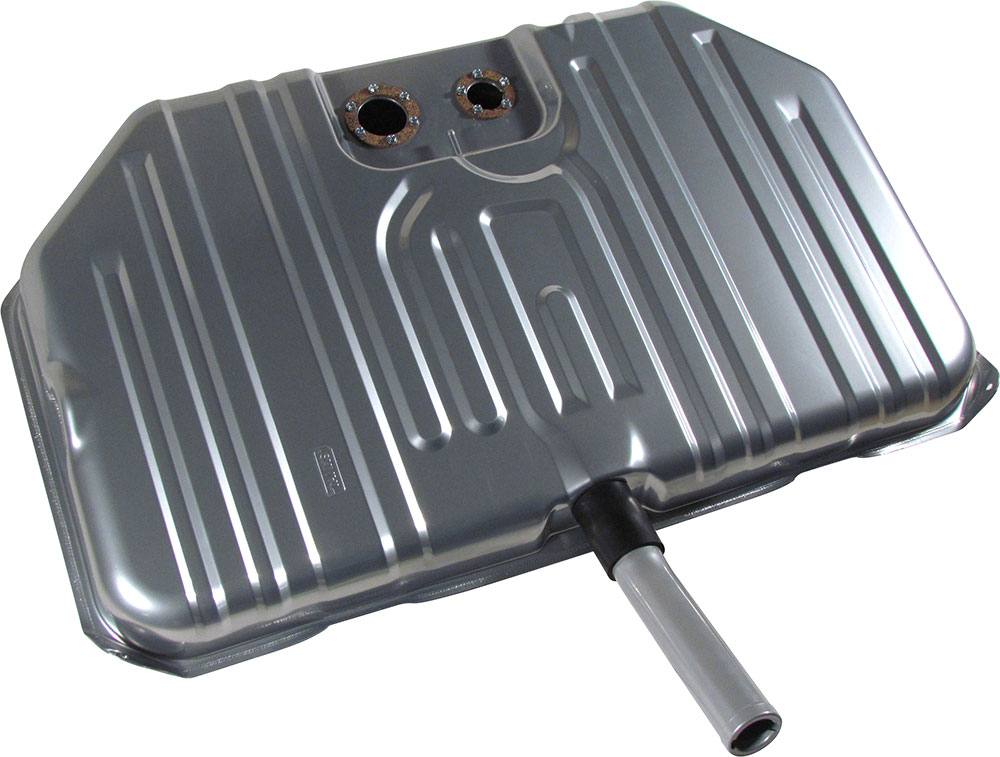 • Can you custom build a tank for any vehicle?
"We no longer build custom one-off tanks here. We have invested heavily in our own dies for stamping tanks. So now we offer stamped production style tanks only."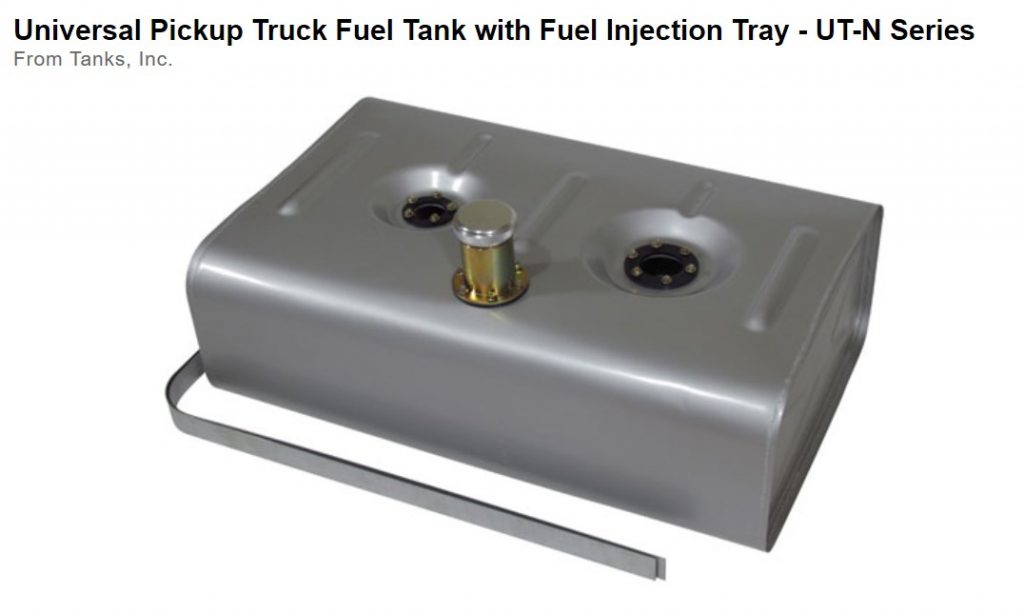 • You offer tanks that accommodate tubbed rear wheels—can you list the vehicles you can supply for this application?
o 1967-68 Camaro and Firebird
o 1969 Camaro and Firebird
o 1970-73 Camaro and Firebird
o 1968-72 Chevelle
o 1968-72 GTO
o 1968-72 Skylark
o 1968-72 Cutlass
o 1968-72 El Camino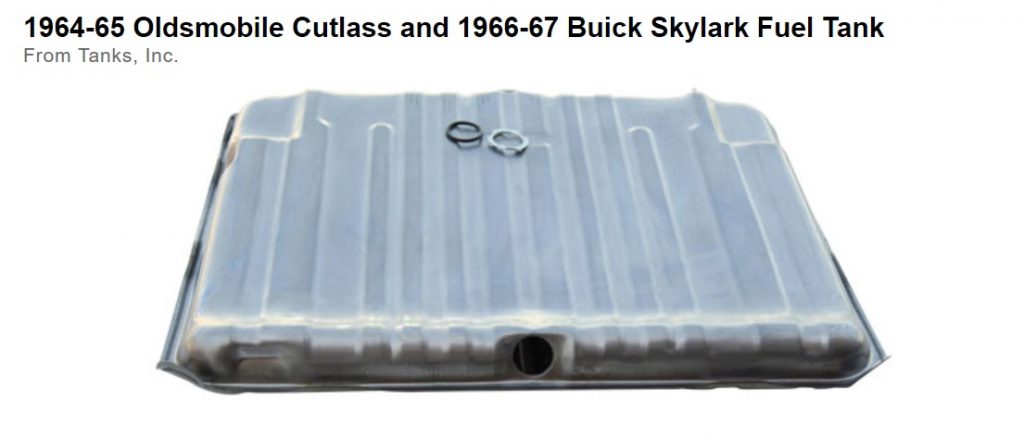 Gas tanks have grown with the technology behind fuel delivery systems and Tanks Inc has kept up with the evolution because fuel injection is more than a bolt-on—you're going to need the complete engineering package.
By: Jerry Sutherland
Jerry Sutherland is a veteran automotive writer with a primary focus on the collector car hobby. His work has been published in many outlets and publications, including the National Post, Calgary Herald, Edmonton Journal, Ottawa Citizen, Montreal Gazette, Saskatoon StarPhoenix, Regina Leader-Post, Vancouver Sun and The Truth About Cars. He is also a regular contributor to Auto Roundup Publications.
Please re-post this if you like this article.