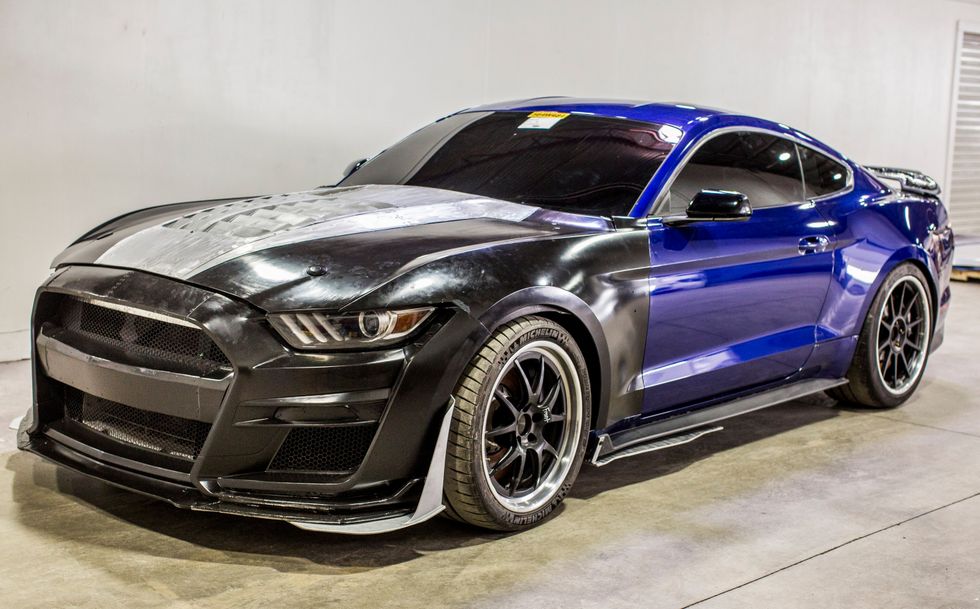 PAOLI, Pa. (March 13, 2019) –  AmericanMuscle's (AM) Justin Dugan just received the inside scoop on some 2020 GT500 details straight from Ford Motor Company, which is the focus in today's episode of AM's Mustang News. While these details aren't power or weight related, Ford did share some new GT500 details and images with AM for the first time today.
"I know it's not the big juicy horsepower numbers, price, or weight figures we have all been waiting for—trust me I know—but it is something pretty cool that we got directly from Ford, and we wanted to share it with you guys!"—Justin Dugan
Today, FoMoCo announced that the 2020 GT500 will be the coolest, most thermally efficient, Mustang ever thanks to its six heat exchangers supporting: engine, supercharger, oil, transmission, auxiliary, and A/C condenser cooling. On top of this, improvements made to the aerodynamics, specifically the bumpers, hood, brake ducting, and rear wing, will allow the 2020 GT500 to expel a tremendous amount of heat under wide-open throttle while providing the downforce needed to keep the tires planted.
In this episode of AM's Mustang News, Justin explains how Ford achieved this using their 3-D modeling techniques, a process Justin is familiar with after touring their facility in a recent episode of AM's Hot Lap. Furthermore, traditional testing methods in the wind tunnel and on the track were performed to validate Ford engineer's hard work to ensure the GT500 delivers consistent performance without fear of overheating.
Watch it here: https://www.americanmuscle.com/hotlap-march2019-2.html