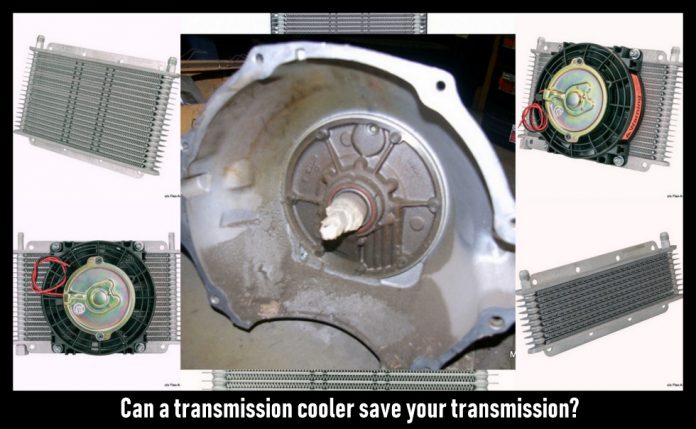 The transmission cooler is one of the least talked about pieces of a car yet it's vitally important to the forward motion of your vehicle.
A transmission cooler isn't a frivolous option because it does so much to prolong and enhance the performance of your car.
Cole Quinnell from Flex-A-lite was happy to answer five questions about why transmission coolers are cool.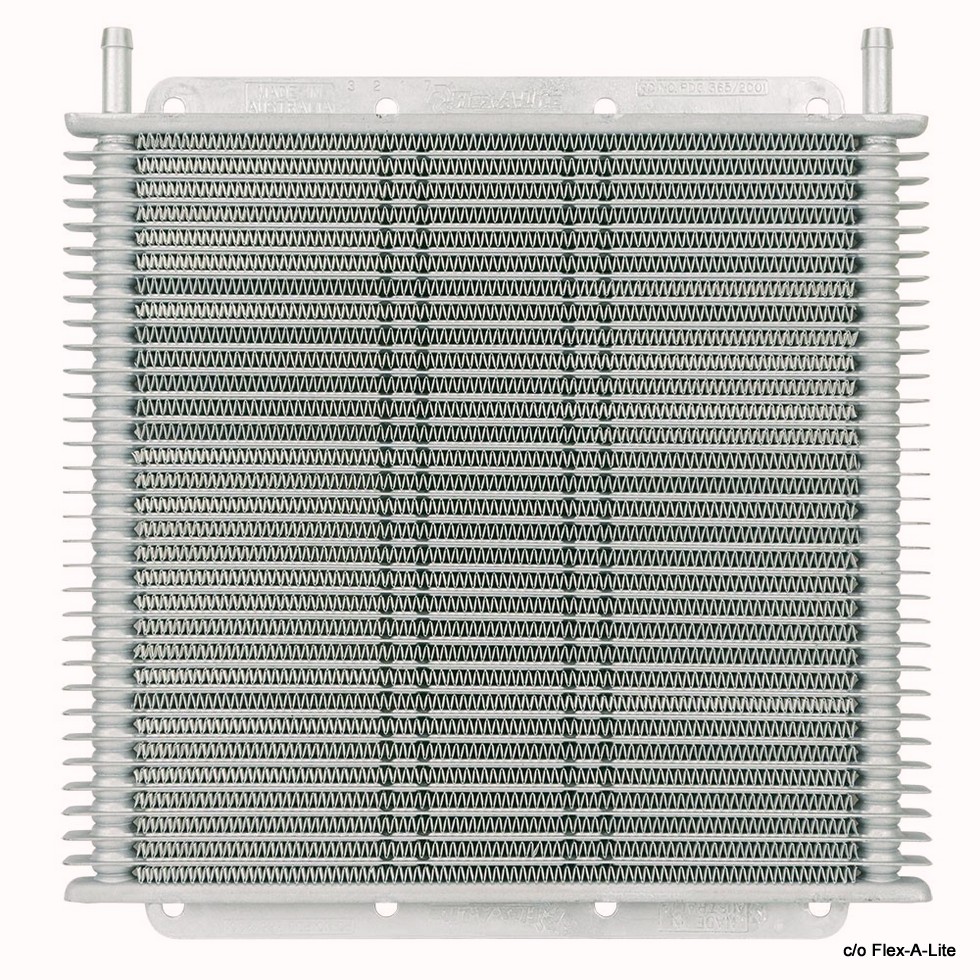 1-Can you explain the basics behind a transmission cooler?
"It is really all about heat rejection. By adding a cooler – or an auxiliary cooler in addition to the factory cooler which may be in the radiator – you increase the heat rejection from the transmission, allowing the transmission fluid to run at cooler temps. When transmission fluid gets above 225 degrees F, it starts to break down and can't do its job of lubricating the transmission, and transmission hard parts can see additional wear, leading to failure. The transmission cooler is a way to remove the heat from the transmission and dissipate it to the air."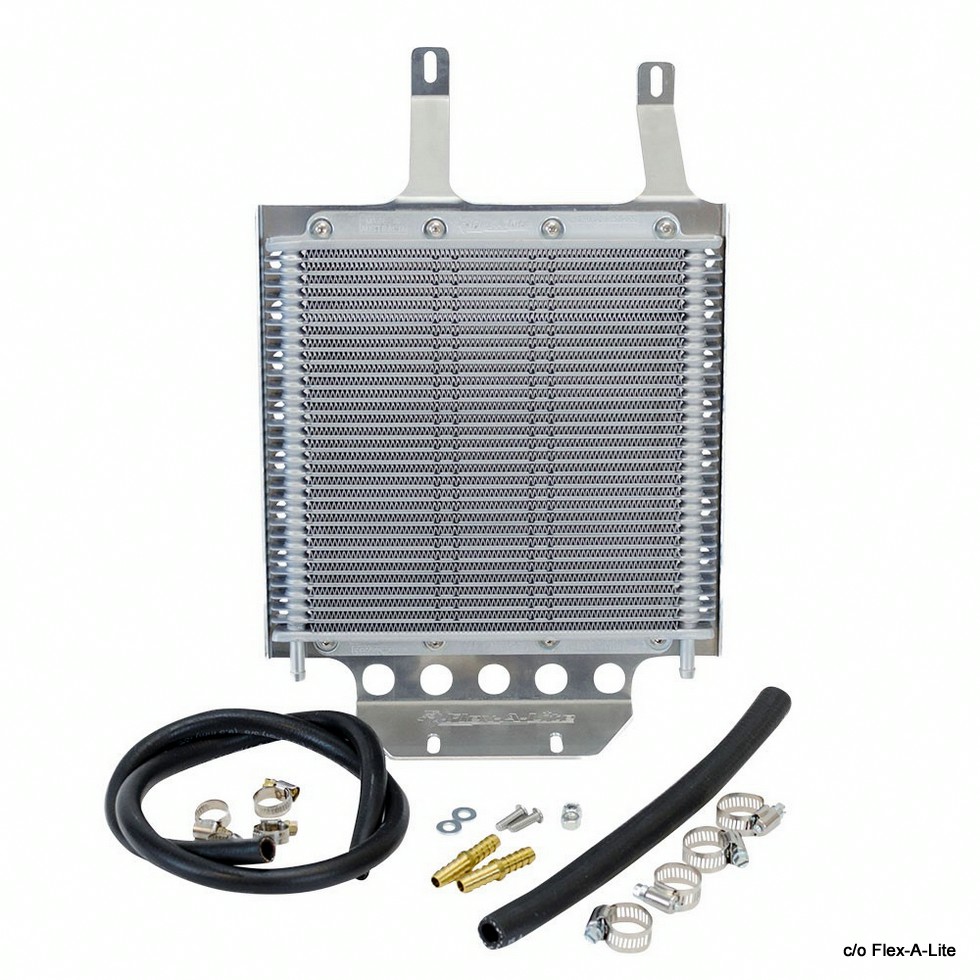 2-You offer fans with some of your packages—what are the advantages of a fan?
"There are two advantages of running a cooler with an electric fan. First, in an off-road vehicle, this gives you much better cooling at idle and slow speeds when you don't have ram air going through the cooler from driving down the road. Second, you can mount the cooler somewhere other than in front of the radiator. Since it has its own source of airflow, you can mount it under the vehicle, in the back or on the roll cage. This not only opens up other mounting opportunities, but it also helps with engine cooling as you are not heating part of the air that will travel into the radiator".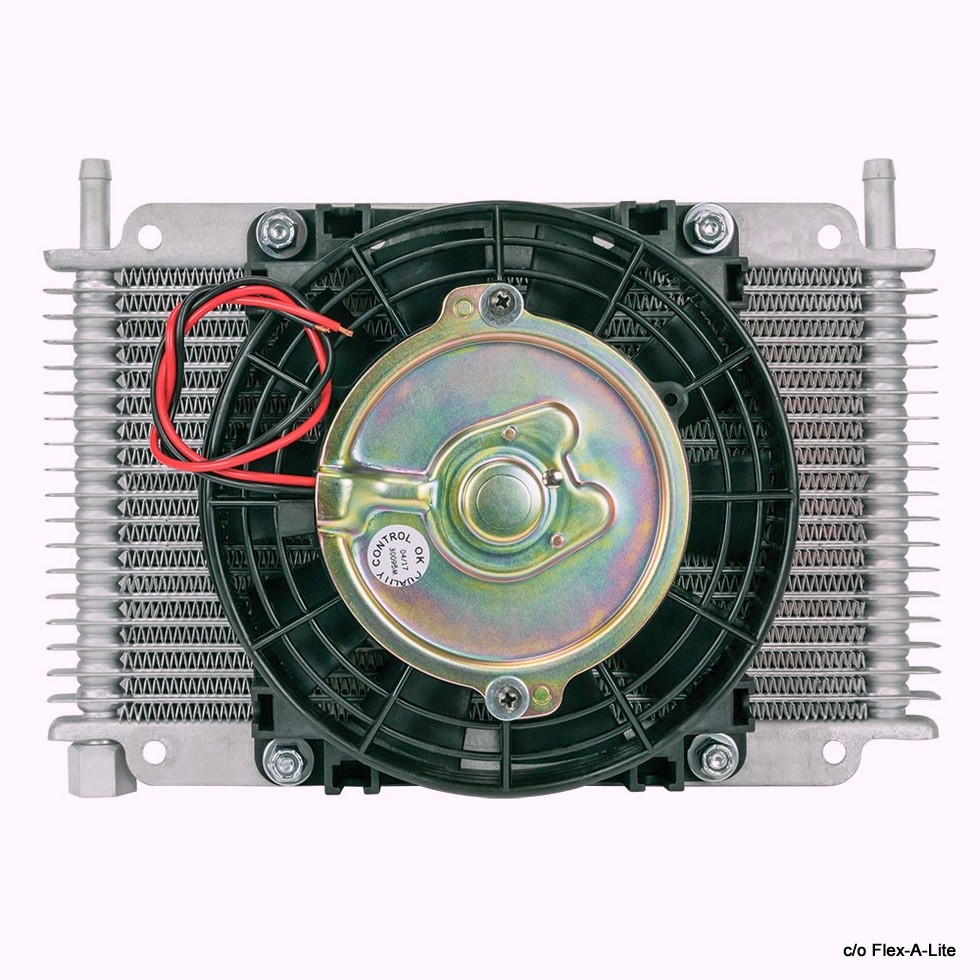 3-There are different options available for light and heavy-duty use. What are the differences?
"It is really about how much cooling is needed. Towing applications need more transmission cooling. The larger the cooler, the more heat rejection and, therefore, the more cooling. Keep in mind that Flex-A-Lite advanced transmission coolers have patented dimpled-plate technology that gives them twice the heat rejection of a typical low cost cooler. That means that our coolers work as well as a low-cost cooler that is twice as large."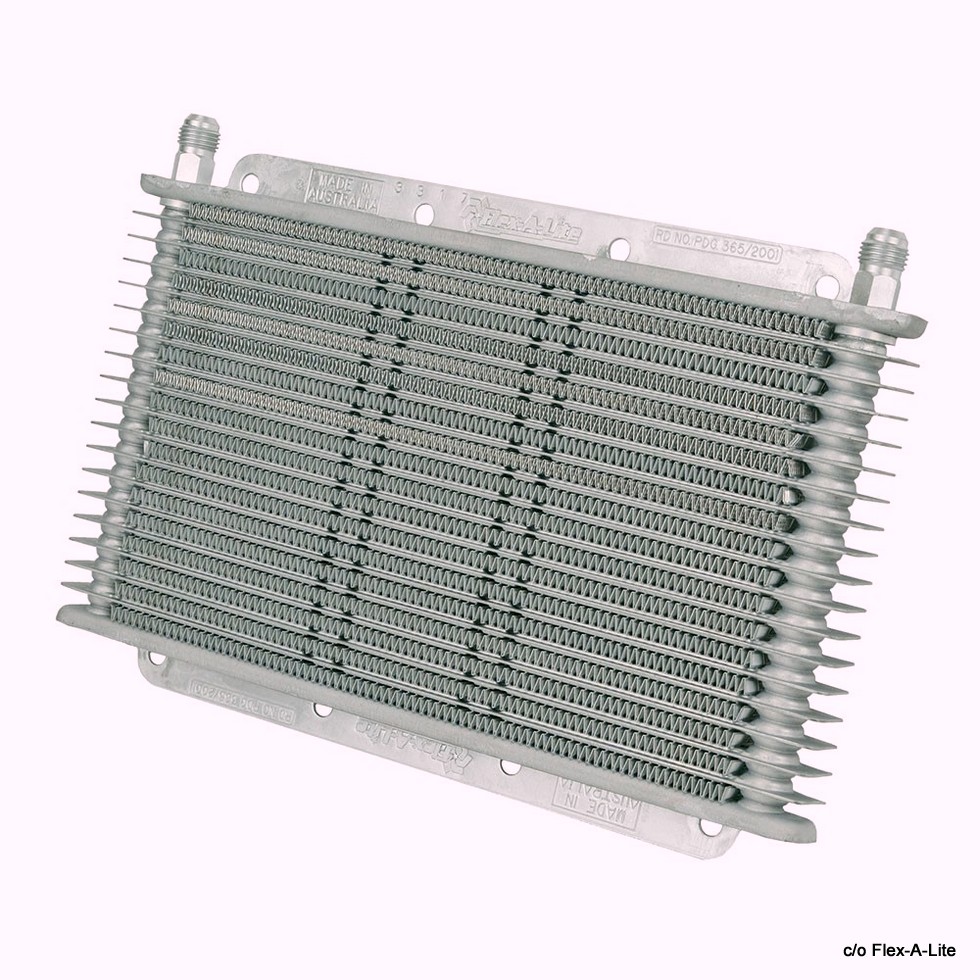 4-Are these packages easily installed by the average car guy or should they be installed by a professional?
"Transmission coolers are an easy installation. It requires cutting the factory cooler lines and splicing the new cooler inline. Cut and clamp. In fact, we offer direct-fit kits for Jeep Wrangler (JK) and some turbo-diesel truck applications. These come with brackets designed to mount the cooler in the specific vehicle, making installation even easier".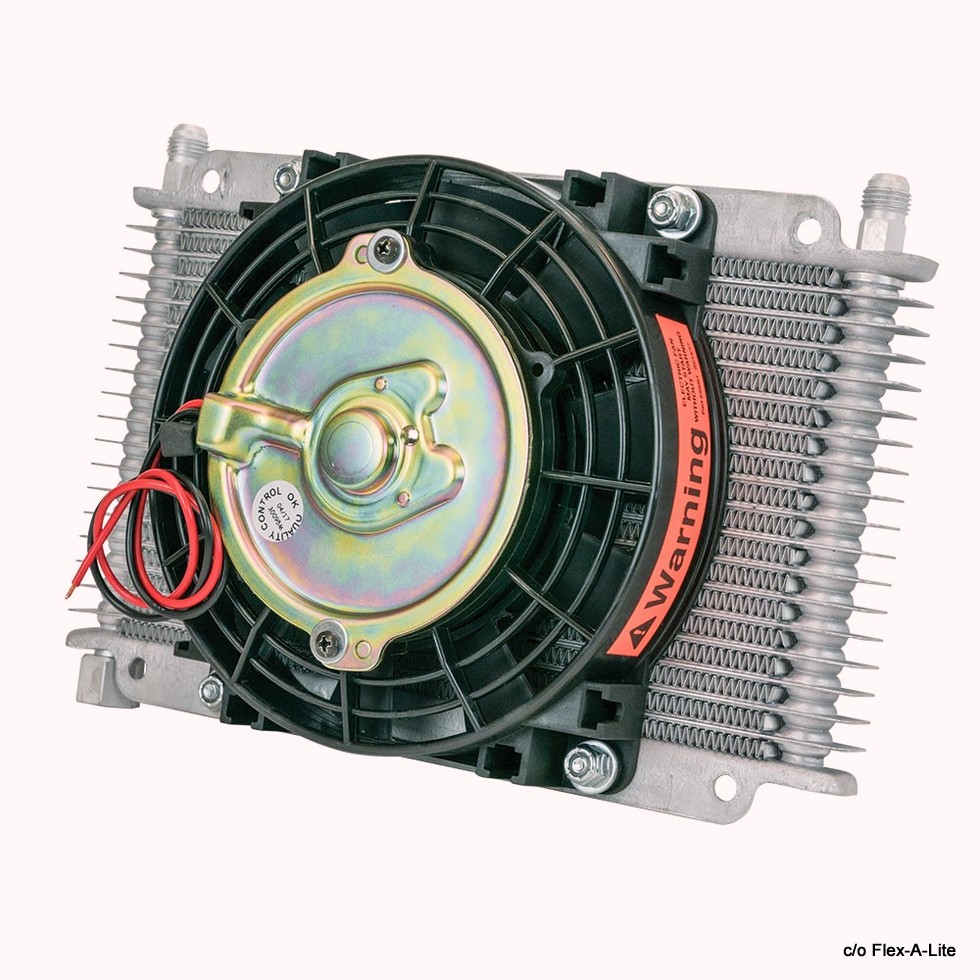 5-Will a cooler extend the life of a transmission? In other words, is it an investment that will pay off in the long run?
"Absolutely. Modern automatic transmissions cost $5,000 or more to replace. Damage typically starts to occur when the fluid temperature is above 225 degrees F. A premium performance transmission cooler like ours from Flex-A-Lite is a very affordable way to keep the fluid cool, the transmission performing at its best and avoiding costly transmission damage".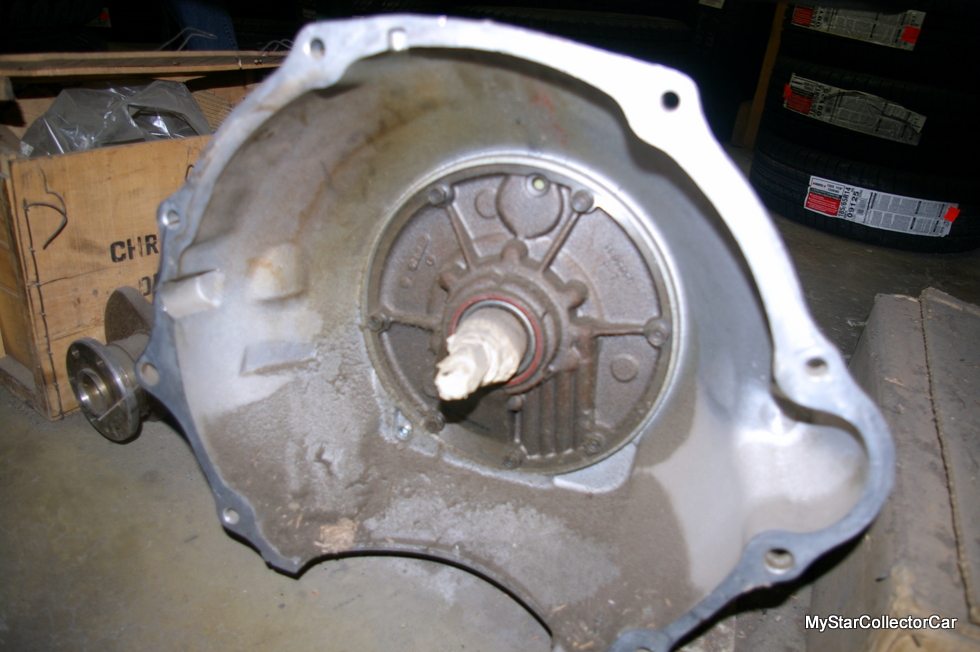 Transmission coolers—they may be one of the best investments you can make on your classic ride or your daily driver.
Jerry Sutherland
Jerry Sutherland is a veteran automotive writer with a primary focus on the collector car hobby. His work has been published in many outlets and publications, including the National Post, Calgary Herald, Edmonton Journal, Ottawa Citizen, Montreal Gazette, Saskatoon StarPhoenix, Regina Leader-Post, Vancouver Sun and The Truth About Cars. He is also a regular contributor to Auto Roundup Publications.
Please re-post this if you like this article.