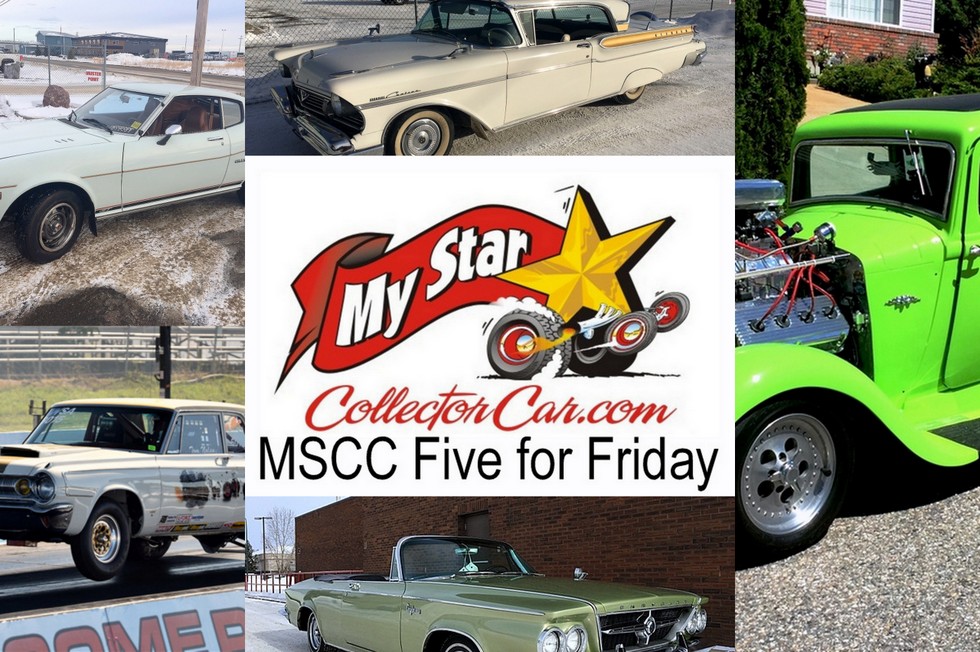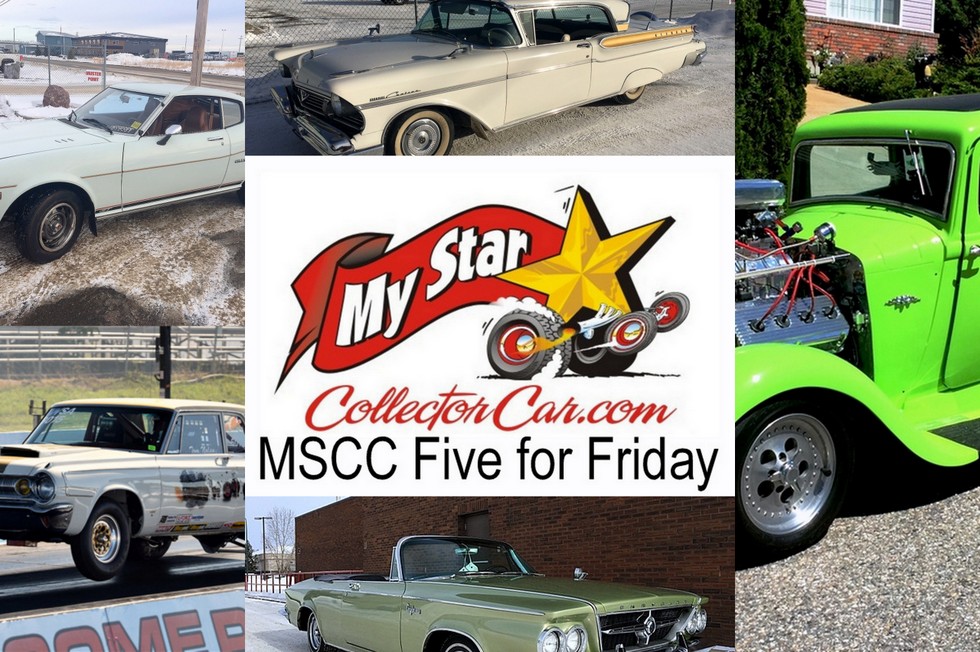 There's an EG Auction this weekend (March 16-18) and I'm a big fan of auctions because they're like an indoor car show when the weather sucks.
They're a good way to get revved up for the upcoming car show season because collector car auctions tend to cover a lot of ground in the automotive world.
I looked at the lineup and came up with a Five for Friday list of what I really liked on the list.

I'm an off the beaten path guy by nature so this list is entirely personal. It doesn't reflect market trends or investment potential—this list is based on pure gut reaction.
The first car to make my Five for Friday list is this 1957 Mercury Turnpike Cruiser. Maybe it wouldn't end up on your list but this classic definitely made mine because it represents all that is right with the 50s era iron.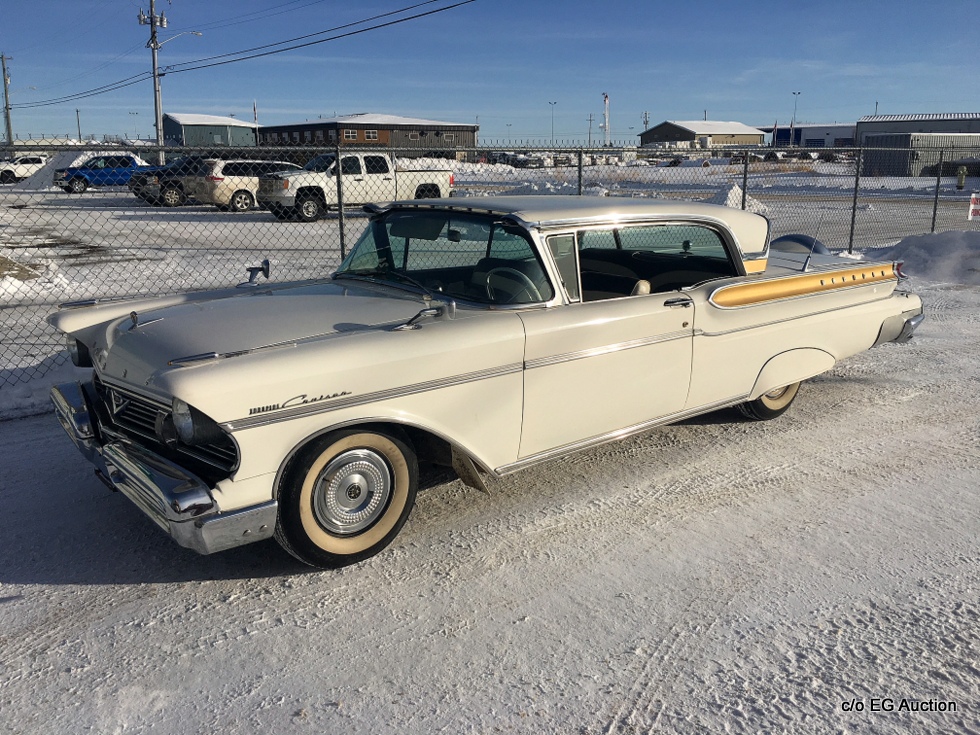 It's large, it's heavily chromed; it rides like a couch; it's got a Breezeway rear window and you'll go to 300 car shows before you'll see one—that makes it uniquely cool.
My next choice is far less stock but it has a definite period correct street rod vibe. It's a '33 Plymouth coupe so that automatically puts it in the 'rarer than honest politicians' category.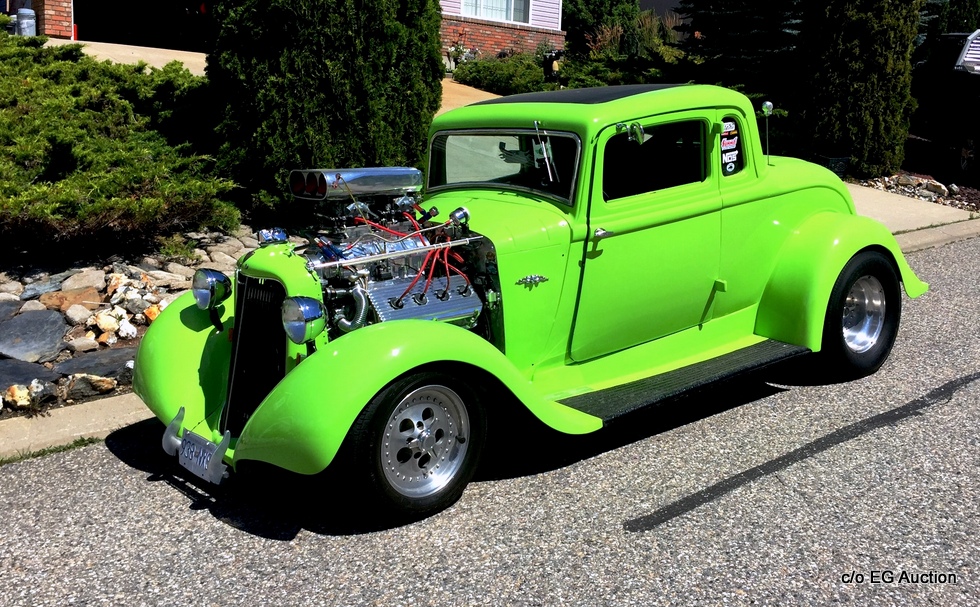 The builder went all Mopar under the hood so this beauty has a monster supercharged 392 hemi to anger up your neighbors. It's bright green and a little scary—that's why it made the list.
The nest choice is this '64 Dodge  and it's another monster. It has a 426 hemi under the hood and the picture shows it wheels up at launch. That picture and the Ram Charger paint definitely  puts it on my list.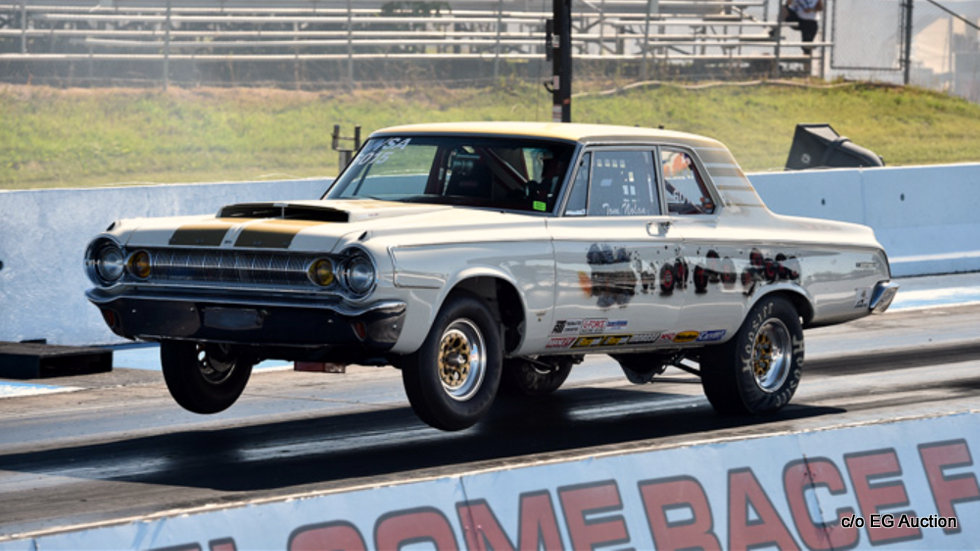 I coveted this car when I was an impressionable kid because I saw it in model kit form plus I definitely knew who the Ram Chargers were back then—this car would be a like a four-wheeled Disneyland.
The next car is far less volatile. It's a 1977 Toyota Celica. This car makes sense from an investment point of view because vintage Japanese cars are starting to launch in the hobby.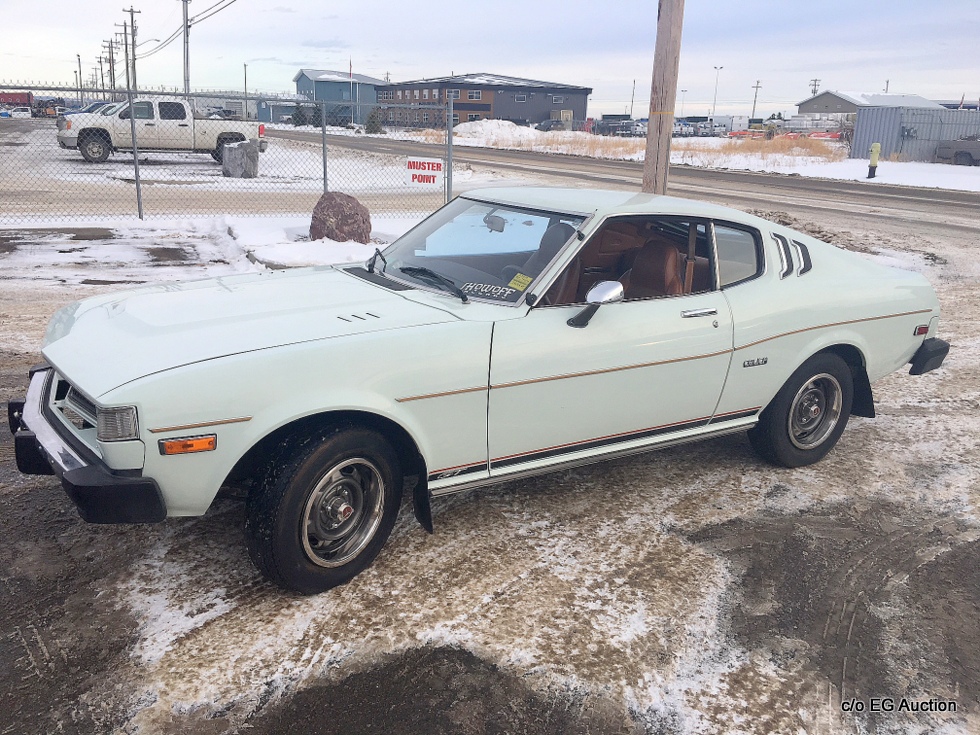 My reasons are powered by nostalgia. A buddy of mine had one just like it back in my misspent youth so this car reminds of an era when wine, women and song were the sole reason for living. His Celica went to a lot of good parties with my buddy and me as wingers.
The last car is pretty sedate but it definitely fits the theme. It's a '63 Chrysler Windsor convertible and it's the perfect road trip car.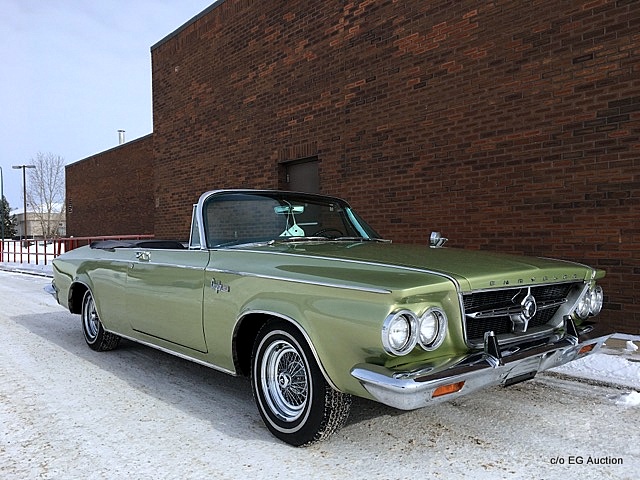 It's big, it's comfortable and it will probably be the only one you'll see on the road—even if you cross the country. This Windsor is so off-the-beaten-path it's got its own postal code.
There it is—my list of five cars I'd bid on with unlimited resources. Your list may vary greatly.
By: Jerry Sutherland
Jerry Sutherland is a veteran automotive writer with a primary focus on the collector car hobby. His work has been published in many outlets and publications, including the National Post, Calgary Herald, Edmonton Journal, Ottawa Citizen, Montreal Gazette, Saskatoon StarPhoenix, Regina Leader-Post,  Vancouver Sun and The Truth About Cars. He is also a regular contributor to Auto Roundup Publications.
Please re-post this if you like this article.